Story highlights
North Dakota governor says protesters to leave campsite by Monday
Veterans are pouring in to support people protesting pipeline construction
Throngs of veterans from the group "Veterans Stand for Standing Rock" were arriving at the freezing Dakota Access Pipeline protest site on Sunday, one day before authorities are expected to remove protesters.
On its Facebook page, the group said more than 2,000 veterans had signed up to join members of the Standing Rock Sioux tribe and their supporters. CNN could not independently verify that figure.
"We'll get settled on the fourth (December 4) and we'll begin actions with the morning ceremony on the fifth," one of the group leaders, Michael A. Wood Jr., said in a video posted on his verified Twitter account.
With a Monday showdown looming, the veterans will add a new dimension to the protest, which up to now has pitted members of the Sioux tribe and their supporters against local law enforcement officers.
The veterans Facebook page also said US Rep. Tulsi Gabbard, D-Hawaii, will arrive to show support.
Leaders of the Sioux tribe said they won't leave their protest campsites near construction zones, despite an order to do so from North Dakota Gov. Jack Dalrymple, who cited the harsh wintry conditions as the reason they need to leave.
The US Army Corps of Engineers had warned that come Monday, activists who refuse to leave the campsite could be arrested, then backtracked, saying the agency has no plans to forcibly remove those who stay.
"By sending out a letter saying you have until December 5," Sioux Tribal Chairman Dave Archambault told CNN, " … It just escalates and causes more concern for safety for everybody."
Photos: North Dakota pipeline protests
Photos: North Dakota pipeline protests
Photos: North Dakota pipeline protests
Photos: North Dakota pipeline protests
Photos: North Dakota pipeline protests
Photos: North Dakota pipeline protests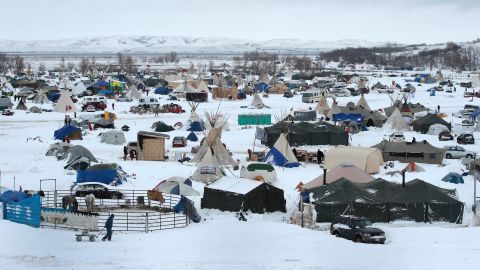 Photos: North Dakota pipeline protests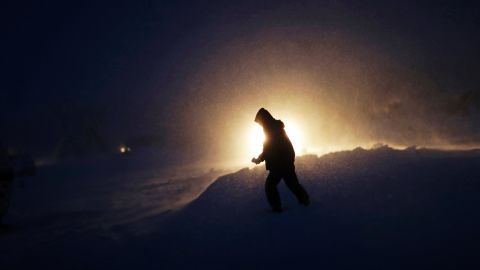 Photos: North Dakota pipeline protests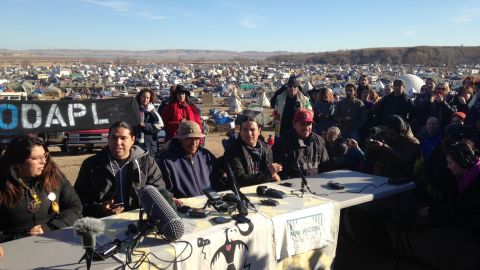 Photos: North Dakota pipeline protests
Photos: North Dakota pipeline protests
Photos: North Dakota pipeline protests
Photos: North Dakota pipeline protests
Photos: North Dakota pipeline protests
Photos: North Dakota pipeline protests
Photos: North Dakota pipeline protests
Photos: North Dakota pipeline protests
Photos: North Dakota pipeline protests
Photos: North Dakota pipeline protests
Photos: North Dakota pipeline protests