Editor's Note: Anushay Hossain is a Bangladeshi journalist based in Washington. For more, visit AnushaysPoint.com. The views expressed are her own.
Story highlights
Anushay Hossain: Aung San Suu Kyi's voice has been largely absent over Rohingya issue
It is time to admit that our idolization of Suu Kyi was just that, idolizing, she says
Amnesty describes it as "collective punishment." A senior UN official suggested the goal appears to be "ethnic cleansing." Regardless of how it is described, it is clear the violence unleashed by Myanmar against its minority Rohingya Muslim population has been devastating.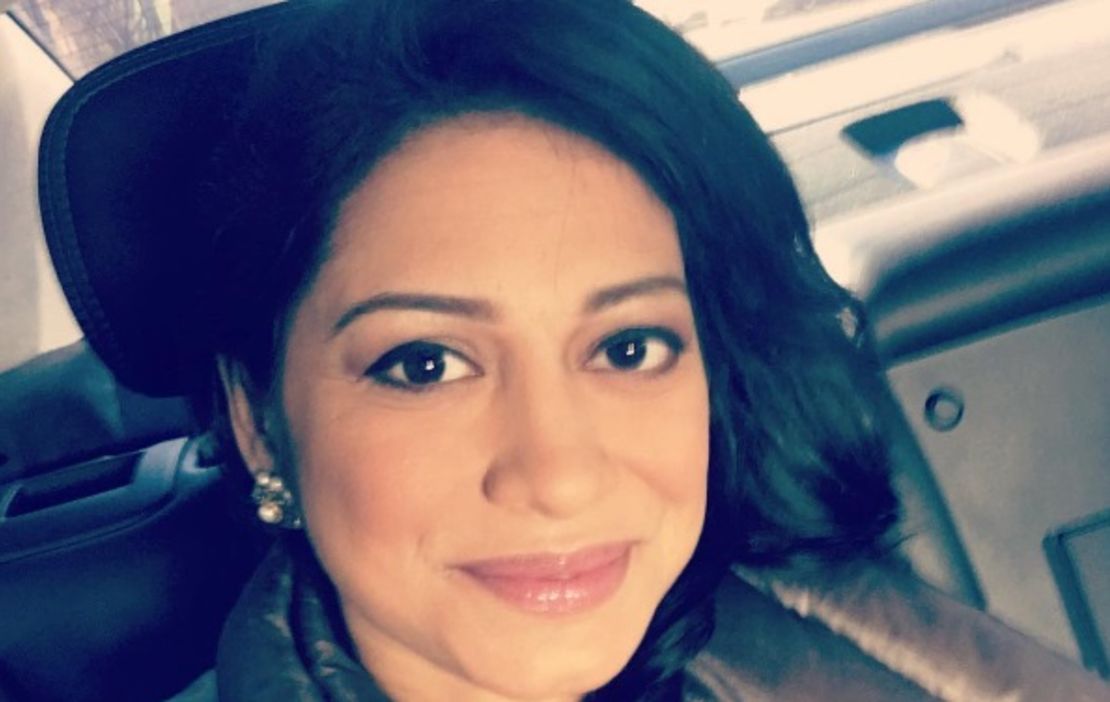 John McKissick, with the Office of the UN High Commissioner for Refugees, said security forces in Myanmar were "killing men, shooting them, slaughtering children, raping women, burning and looting houses, forcing people to cross the river into Bangladesh." He accused the Myanmar military and border guard police of engaging in collective punishment of the Rohingya minority, arguing that they are using the killings of nine border guards in October as an excuse for the current crackdown.
Myanmar's presidential spokesman reportedly responded by denying reports of the atrocities, and advising McKissick to "maintain his professionalism and his ethics as a United Nations officer because his comments are just allegations."
Yet Myanmar's persecution of the Rohingya population is nothing new. The Rohingya minority has been discriminated against for decades, although the violence has steadily been getting worse since 2012. An estimated 100,000 live in internment camps inside Myanmar, without basic rights to citizenship, worship, marry or even an education. Tens of thousands of Rohingya, meanwhile, have risked their lives by escaping on smugglers' boats to nearby countries, while others have fled across the border to Bangladesh.
Indeed, it is perhaps neighboring Bangladesh that is most familiar with the crisis that has been unfolding in Myanmar. Rohingya refugees and asylum seekers from Myanmar have been arriving into Bangladesh since the 1970s, and despite Bangladesh not officially acknowledging the Rohingya as refugees, about 30,000 registered Rohingya live in two refugee camps near the town of Cox's Bazar.
But while rights groups and the United Nations have been willing to speak out about what is unfolding in Myanmar, one voice has been largely absent from the conversation: Nobel laureate and democracy icon Aung San Suu Kyi.
When I was growing up in Bangladesh, Aung San Suu Kyi amazed me. As a young girl, I simply could not wrap my head around the kind of threat this tiny woman could possibly pose to Myanmar's military junta, with her iconic bright and colorful flowers tucked behind her ear. I was too young to comprehend how Suu Kyi personified the heart and the spirit of her country's fight for democracy not just in Myanmar, but around the world.
Suu Kyi's status as an international human rights idol was further cemented when she was placed under house arrest. She would ultimately spend three periods under house arrest, from 1989 until her final release in 2010. No one seemed better to embody the fight for a people to choose their own government the way Suu Kyi did.
Perhaps the image of "The Lady," as she is known, was always overly romanticized. Still, despite Myanmar's historic election in 2015, which made her the head of Myanmar's new government, Suu Kyi has made it clear she has no intention of ending, or even interfering, with her state's sponsored killing of the Rohingya. And the woman who once embodied the very essence of the struggle for democracy has been virtually mute on the issue of the Rohingya, aside from asking the United States not to use the term Rohingya, which is how the group describes itself.
Human Rights Watch's David Mathieson describes Suu Kyi's failure to speak out in support of the Rohingya as "baffling to an international audience that persists in casting her as a human rights icon."
But perhaps what is more baffling than Suu Kyi's silence is our denial of the kind of leader this laureate turned out to be. Every time the issue of Rohingya persecution comes up, it is met with inaction from Suu Kyi. Such silence simply legitimizes the ethnic cleansing of the Rohingya.
It is time to admit that our idolization of Suu Kyi was just that, idolizing. The truth is that she is not going to glide in and lead the international community to the negotiating table to come up with some solution to save the Rohingya. We should stop expecting it, no matter how deeply we might harbor this hope.
Get our free weekly newsletter
Sign up for CNN Opinion's new newsletter.
That raises the question of what the world should be doing now. And the answer should be clear – it is time to look past Suu Kyi and intervene on behalf of the Rohingyas. To begin with, the Association of Southeast Asian Nations, or ASEAN, can put pressure on Myanmar by reviewing its membership, as suggested this week by Malaysia's minister for youth and sports, Khairy Jamaluddin Abu Bakar, who reportedly stated that ASEAN's principle of noninterference is void when there is "large-scale ethnic cleansing in an ASEAN member state."
The international community can also back ASEAN by demanding an immediate end to the collective punishment and killings of the Rohingya, which appear to be allowed with impunity under the guise of "security sweeps." International aid organizations and journalists must also be allowed proper access inside Rakhine State to provide desperately needed medical attention and press coverage.
Ultimately, unless the international community takes action, we will be no less guilty than Aung San Suu Kyi.