Story highlights
Former astronaut Buzz Aldrin was evacuated from the South Pole for medical reasons
Aldrin was visiting as part of a tourist group
(CNN) —
Former astronaut Buzz Aldrin, the second person to walk on the moon in 1969, has landed in Christchurch, New Zealand, after being evacuated from the South Pole when his medical condition deteriorated, according to a release from the National Science Foundation. He is 86 years old.
Aldrin landed at 4:25 a.m. December 2. "Upon arrival in Christchurch, the Antarctic program's logistics hub in New Zealand, Aldrin was transferred to a local medical facility," according to the foundation.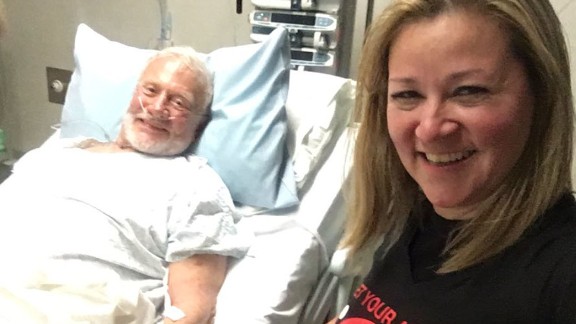 From Twitter
He "currently has fluid in his lungs but is responding well to antibiotics and being kept overnight for observation. His condition is stable and his manager, who is currently with him, described him being in good spirits," according to an update from luxury tourism company White Desert.
His manager, Christina Korp, said Aldrin is recovering. She also tweeted photos showing that Aldrin reached the South Pole, which was his goal.
Aldrin was part of a tourist group visiting Amundsen-Scott South Pole Station through White Desert. The trip was expected to last through December 12.
A White Desert doctor and the US Antarctic Program doctor decided an evacuation would the best precautionary measure, according to a release from the company. The tourism operator made a request for a medical evacuation to the National Science Foundation today, and it agreed.
Aldrin was placed on the first available flight to McMurdo Station, on the Antarctic coast. A US Antarctic Program doctor traveled with him. The science foundation uses cargo planes equipped with landing skis, called LC-130s, and they are operated by the 109th Airlift Wing of the New York Air National Guard.
From McMurdo, another flight took Aldrin to New Zealand. Aldrin's family was notified. Earlier this week, Aldrin shared updates on his trip to the South Pole on his Instagram account.