Story highlights
Crown Prince Maha Vajiralongkorn officially becomes King
The late King Bhumibol Adulyadej ruled Thailand for seven decades
After 49 days of uncertainty, Thailand has a new King.
Crown Prince Maha Vajiralongkorn, 64, officially accepted an invitation by the Thai government on Thursday to assume the throne.
The new Rama X will be known as King Maha Vajiralongkorn Bodindradebayavarangkun. The Chakri dynasty, beginning with Rama I, has ruled Thailand since 1782.
Following the October death of his father, King Bhumibol Adulyadej, Vajiralongkorn said he needed "time to mourn" before he took the crown.
A temporary regent ruled Thailand during this period of constitutional uncertainty.
Crown prince since 1972
Born in July 1952, Vajiralongkorn was first introduced to the Thai people through his father's home videos, which were shown in theaters across the country.
He was educated in the United Kingdom and Australia before officially being declared crown prince and heir apparent in 1972.
His older sister, Princess Ubolratana Rajakanya, who is 65, could not ascend to the throne since women are not allowed to become monarch under Thailand's succession laws.
Vajiralongkorn has been married three times – to Soamsawali Kitiyakara in 1977, Yuvadhida Polpraserth in 1994 and Srirasmi Suwadee in 2001 – and has two daughters and five sons, only one of whom is officially recognized as a prince.
Uncharted path
King Bhumibol ruled Thailand for seven decades, a time in which the country underwent massive change and turmoil, including war and more than a dozen coups (both attempted and successful).
Bhumibol was seen as a unifying figure, beloved by most Thais and regarded as above politics.
As the king's health faded during his last years, instability and chaos dominated the country. Popularly elected Prime Minister Thaksin Shinawatra was overthrown in a military coup in 2006, and another one followed in 2014.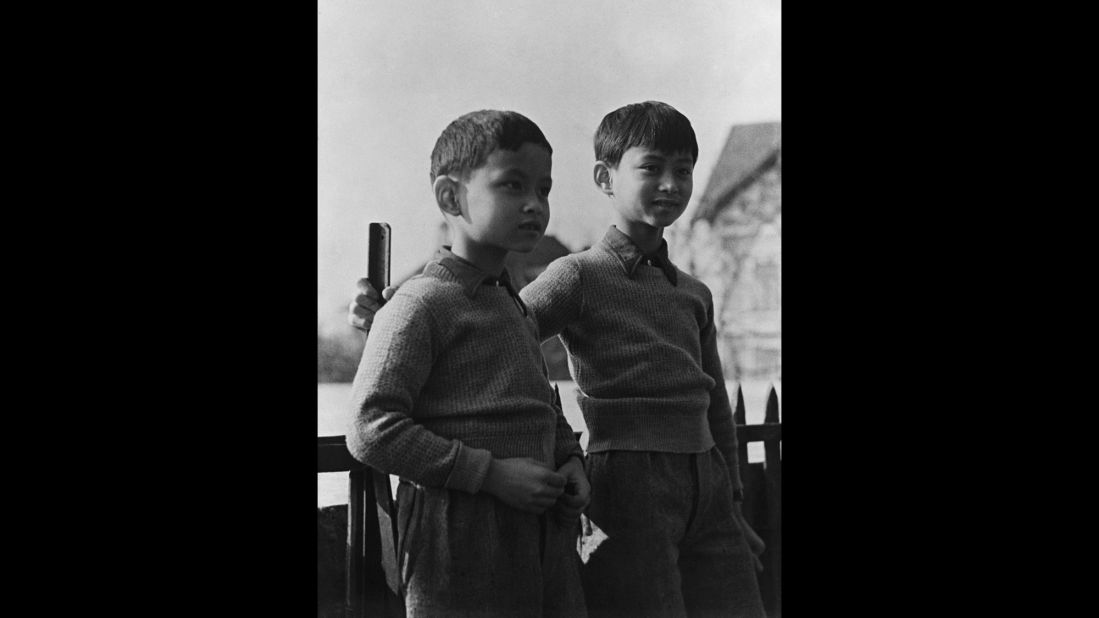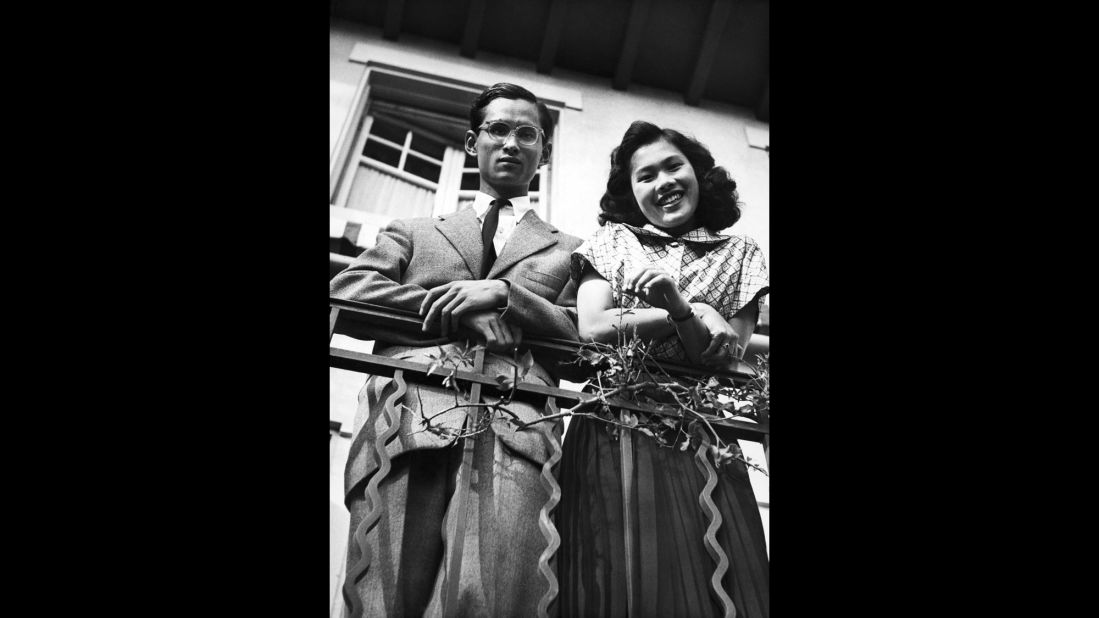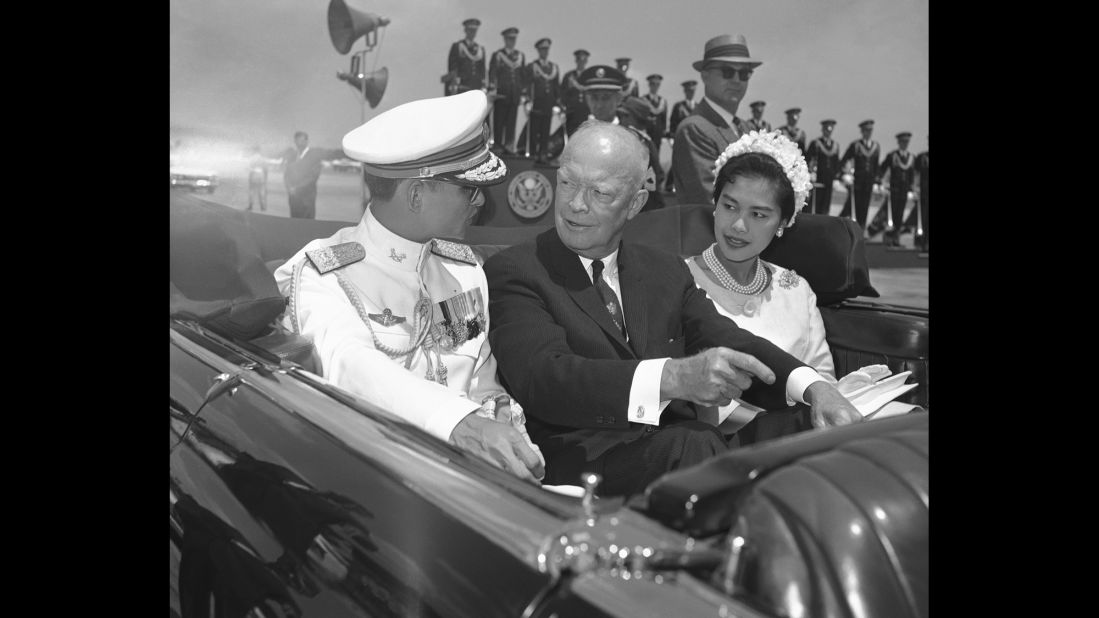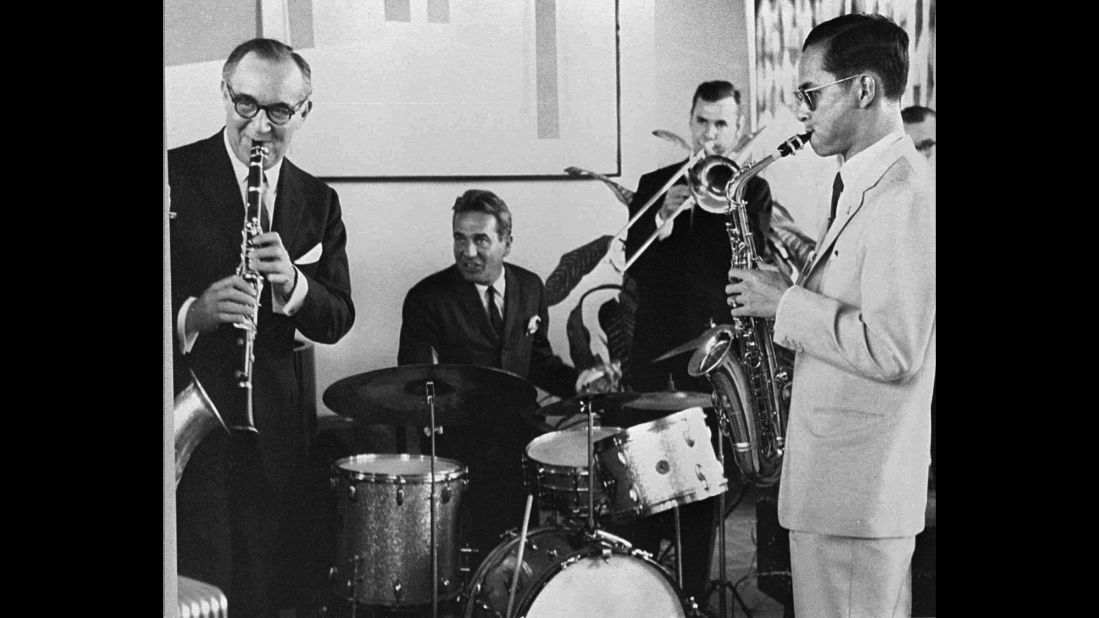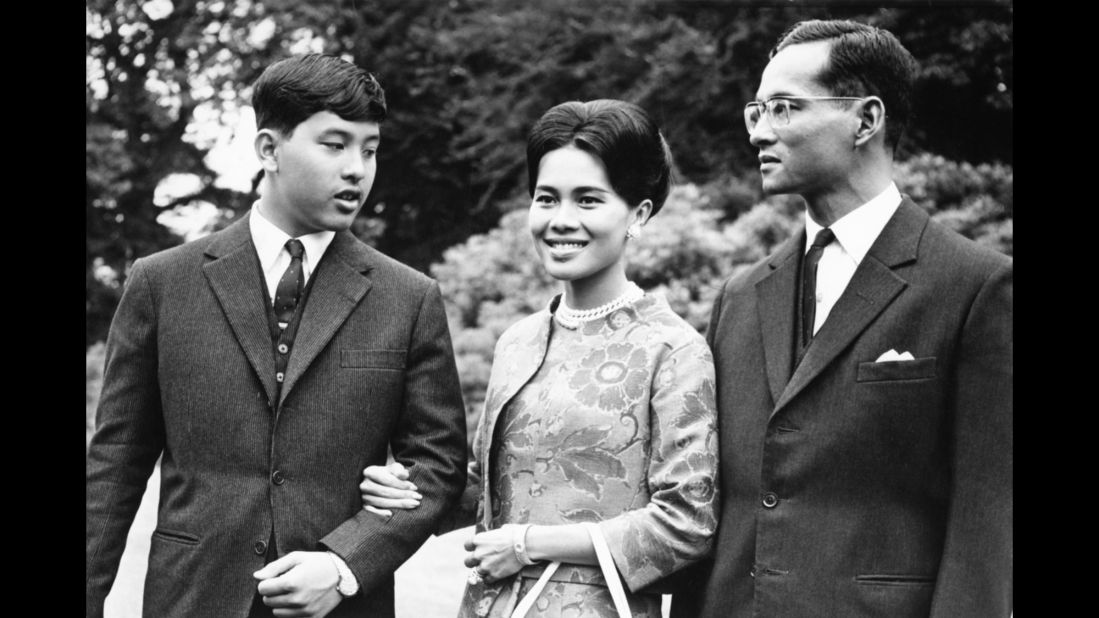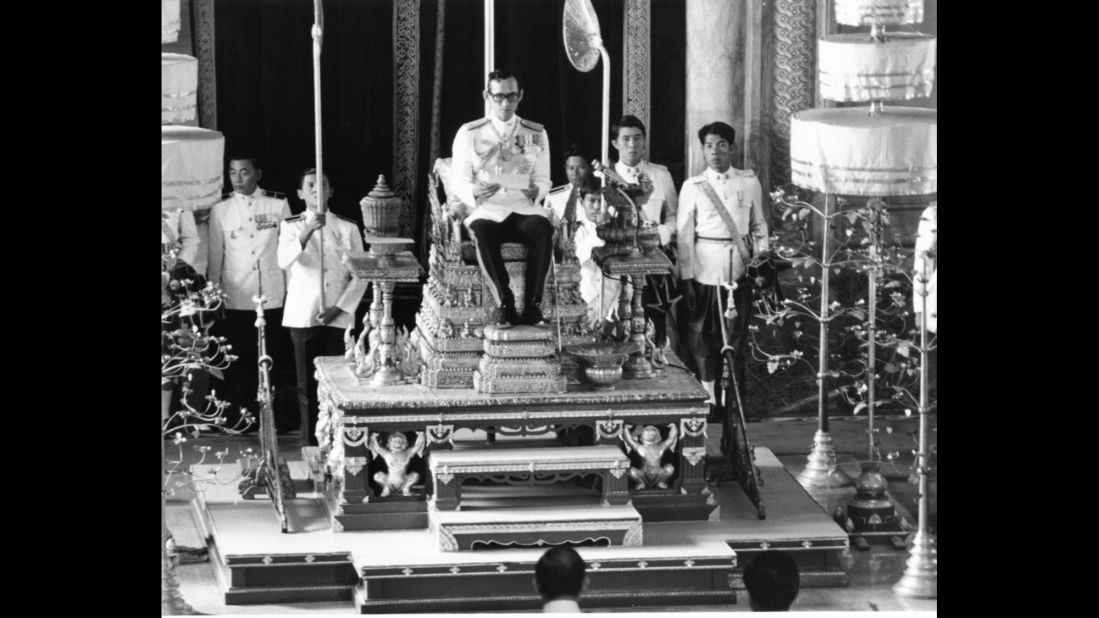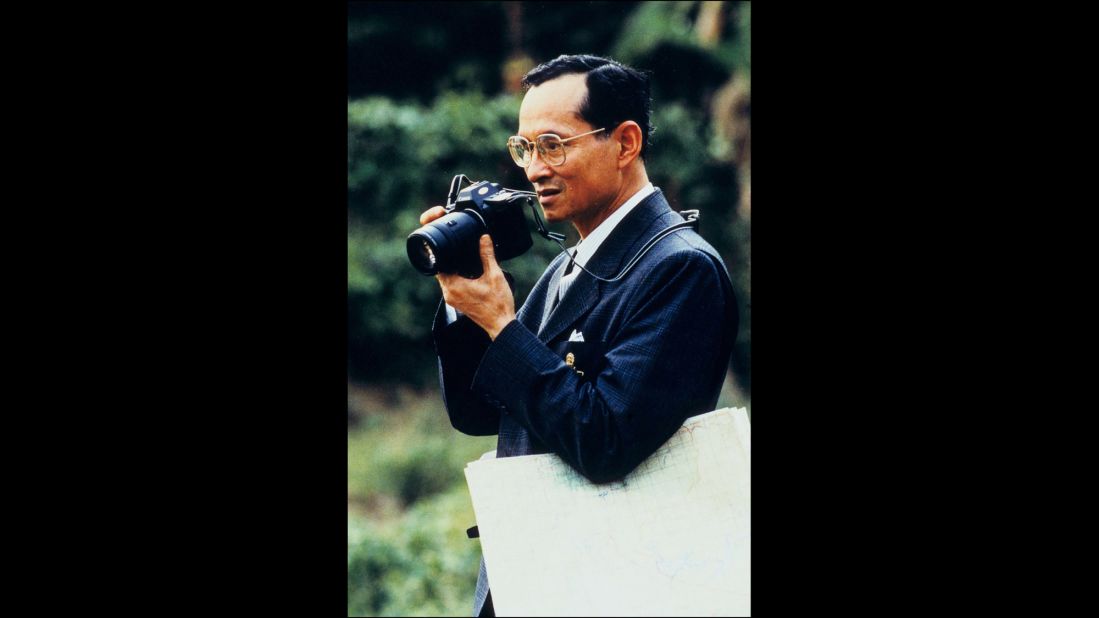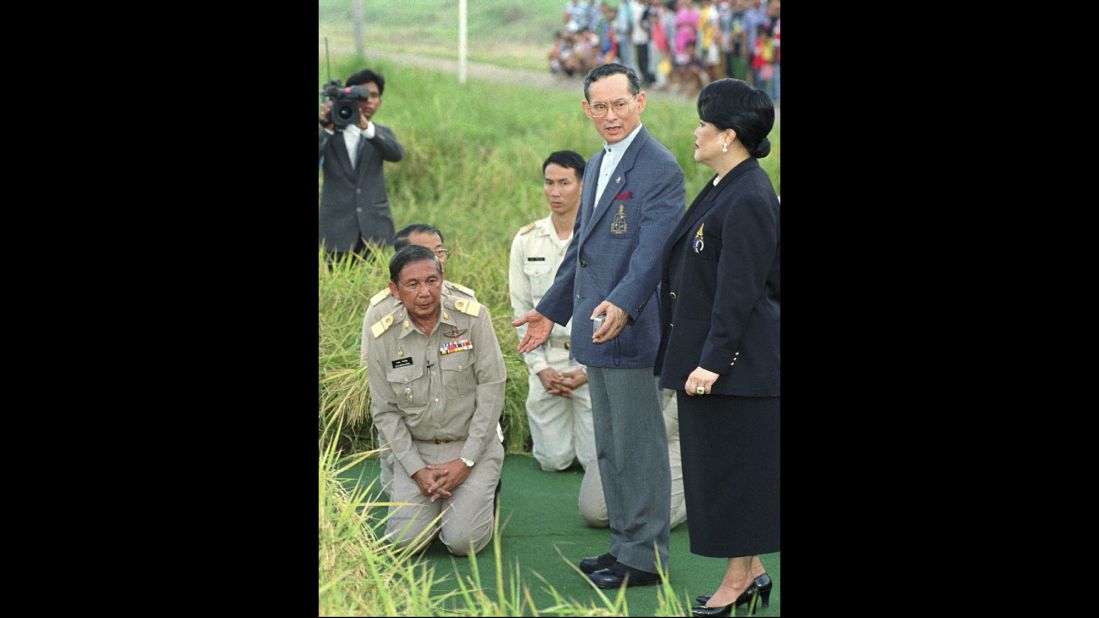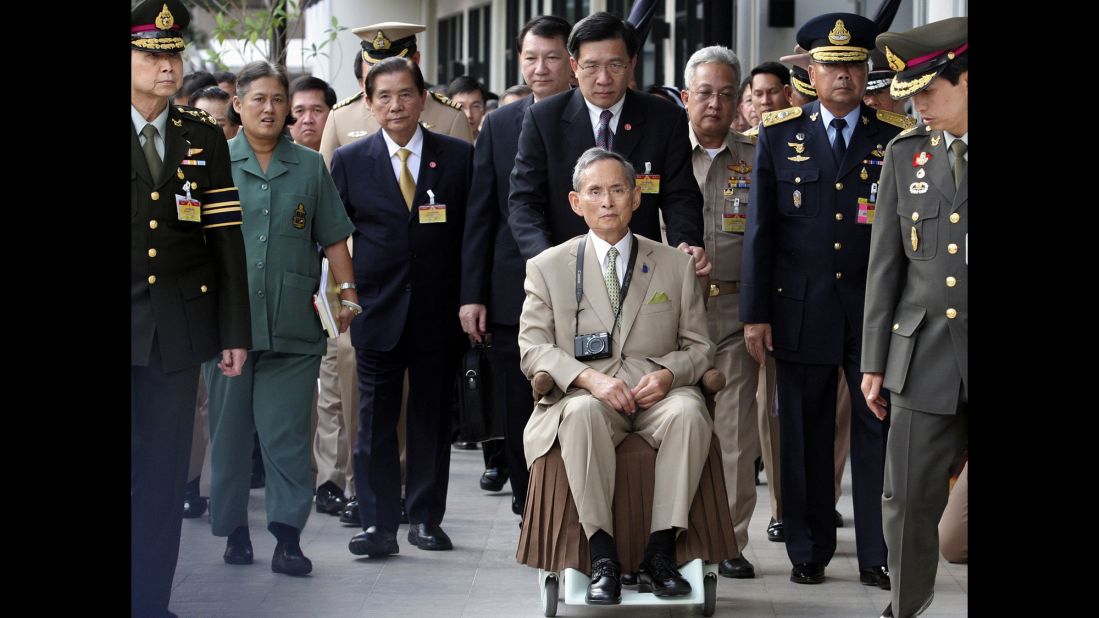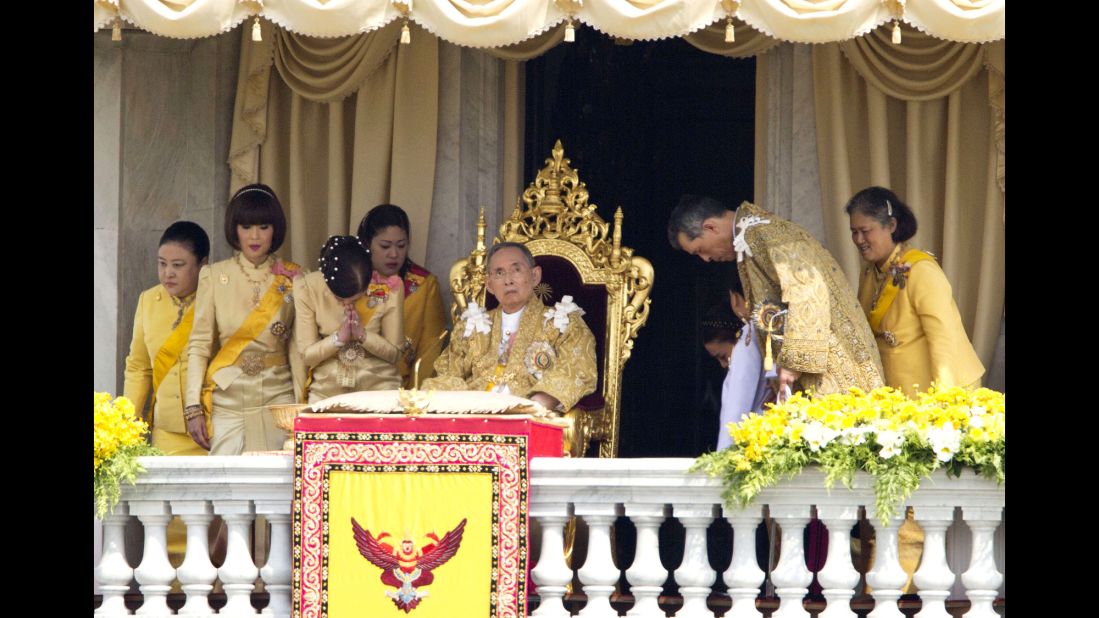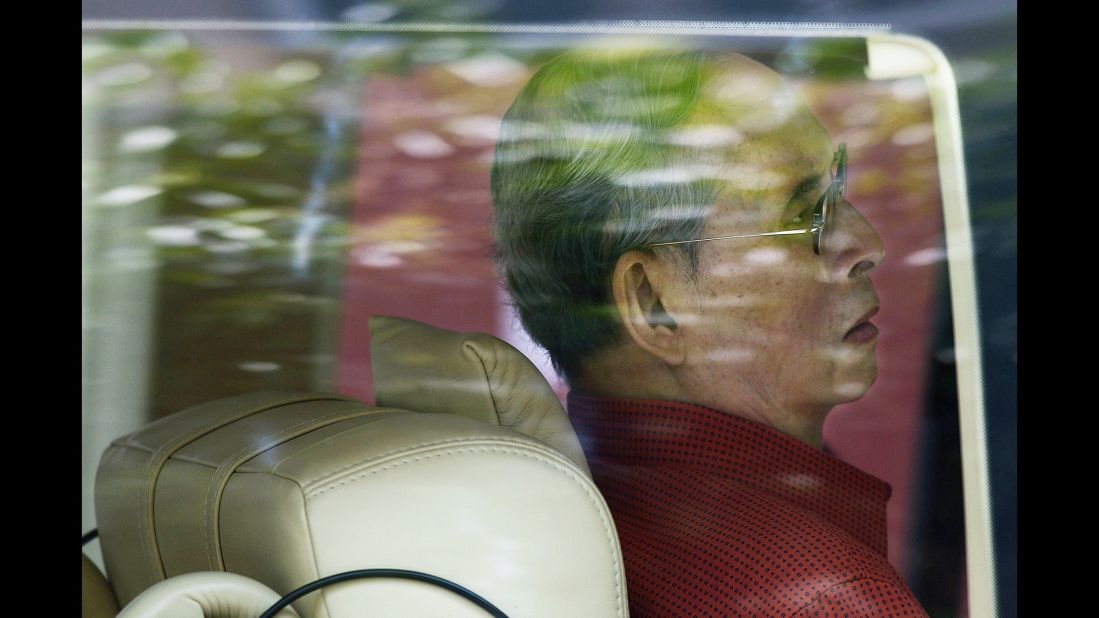 Thailand's King Bhumibol Adulyadej: A life in pictures
Since then, the military junta has passed two constitutions shoring up its power and weakening its rivals.
Some observers put the tensions down to uncertainty over the looming succession. Bhumibol was seen as a vital source of political legitimacy for all sides, and he will be a tough act to follow.
Reporting on the succession or the royal family is limited by strict lèse-majesté laws, which impose harsh sentences on anyone who defames or insults the King or senior royals.