Story highlights
Three are reported dead
About 15,000 acres scorched
Gatlinburg Mayor's home among 250+ structures lost
(CNN) —
Three people died in raging wildfires in Sevier County, Tennessee, that scorched roughly 15,000 acres, showered residents with embers and sent people scrambling to evacuate from resort communities.
The wildfires, which started Monday, damaged or destroyed more than 250 buildings in and near the eastern Tennessee's resort towns of Gatlinburg and Pigeon Forge, but it spared some major tourist attractions in a dizzying 24 hours, officials said Tuesday.
Evacuees said the fire that spread without warning from the Great Smoky Mountains surrounded their homes, forcing them to leave with only the clothes on their backs.
"There was flames everywhere. It was a firestorm," Mark Benzschawel, 52, of Gatlinburg told CNN's Nick Valencia.
Benzschawel said police banged on his door Monday night to wake him and his partner, Denise Bearden. The couple alerted their neighbor, who managed to escape with her dog.
Gatlinburg Fire Chief Greg Miller said that the three victims killed in the blaze died in separate incidents.
"We pray we don't experience any more fatalities but there are still areas that we're trying to get to because of down trees and down power lines," Miller said.
The fire that sparked the dozen other blazes was "human-caused," National Park Service spokeswoman Dana Soehn said, without elaborating.
The blaze is under investigation.
Bracing for the threat of more fires
Firefighters continued to put out flames and clear roadways blocked by trees and telephone poles on Tuesday, Miller said.
Officials braced for the possibility of spot fires as high winds were expected overnight.
"The single greatest concern would be the wind," Miller said. "The greater the wind speed is, it just makes our job a little harder. It creates these additional spot fires."
According to CNN's Weather department, the nearby Great Smoky Mountains were under a high wind warning, with possible wind gusts of up to 60 mph. Up to an inch-and-a-half of rain was also expected overnight, which could help.
But lightening is expected with the thunderstorms moving through the area, which could also pose a risk of sparking additional fires in the drought-stricken region.
Officials said they are not certain when residents will be able to return to evacuated neighborhoods.
Gatlinburg mayor Mike Werner said destroyed properties in many cases are next to properties that appear untouched or with little damage. He said a curfew was imposed from 6 p.m. to 6 a.m.
"It's a devastating time for us, and for Gatlinburg," Werner said.
He added: "We're strong and we're resilient .. we're going to make it."
Gatlinburg fire victims: Houses torched, relatives missing
'Like a perfect storm'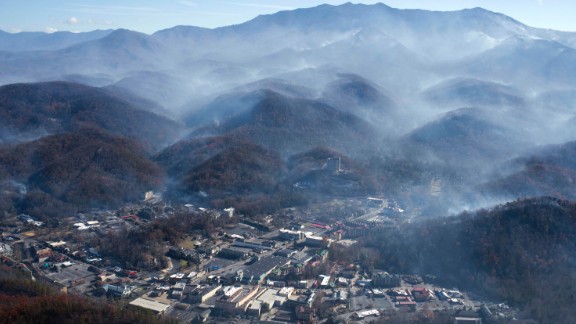 Photos: Wildfires scorch the Southeast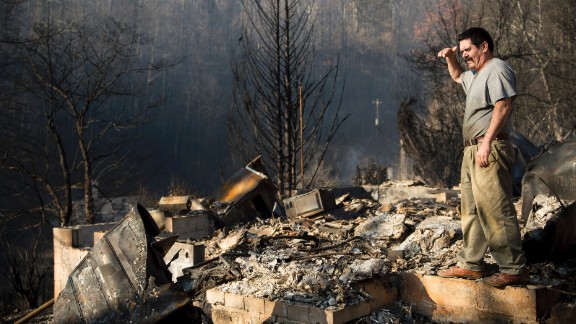 Photos: Wildfires scorch the Southeast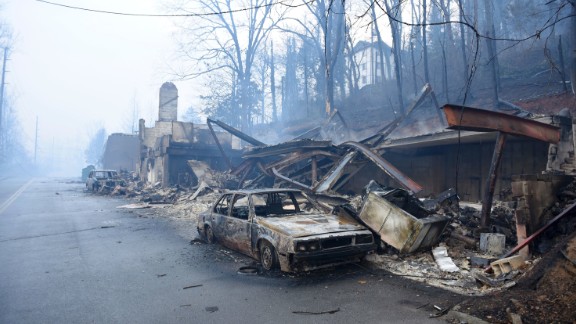 Photos: Wildfires scorch the Southeast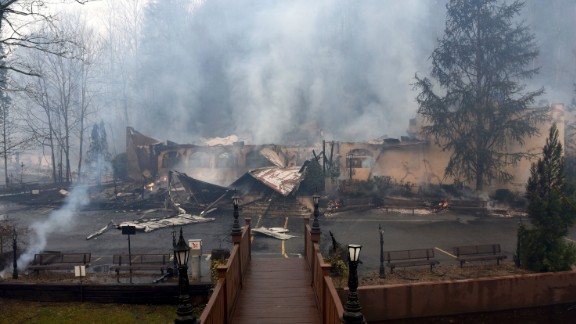 Photos: Wildfires scorch the Southeast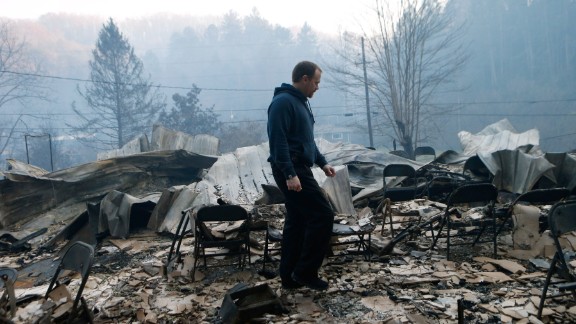 Photos: Wildfires scorch the Southeast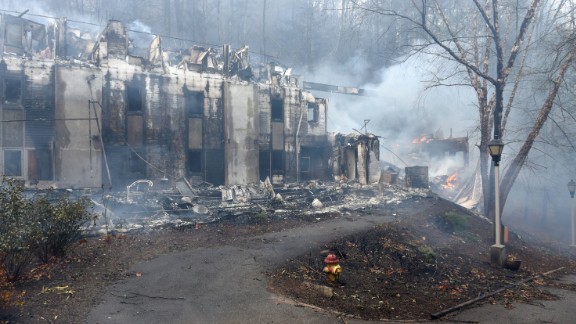 Photos: Wildfires scorch the Southeast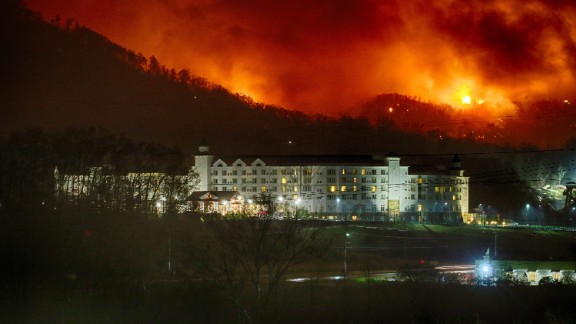 Photos: Wildfires scorch the Southeast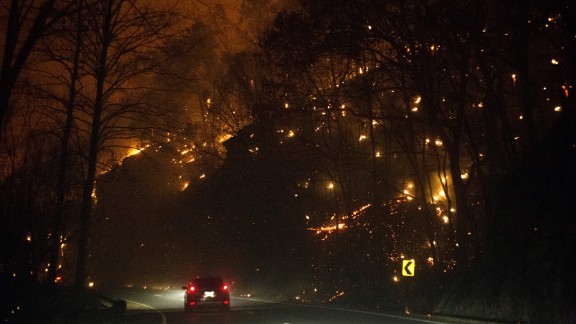 Photos: Wildfires scorch the Southeast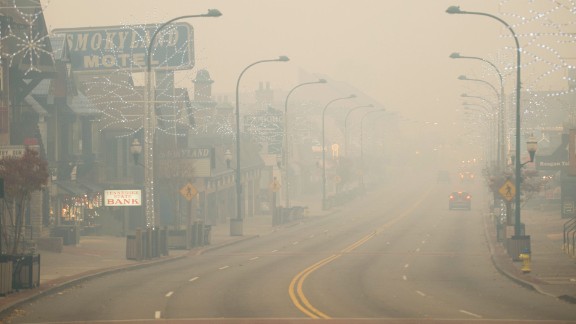 Photos: Wildfires scorch the Southeast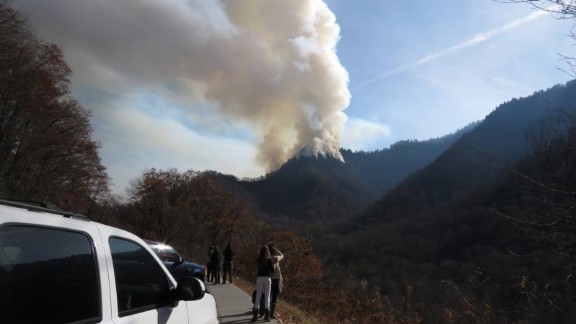 Photos: Wildfires scorch the Southeast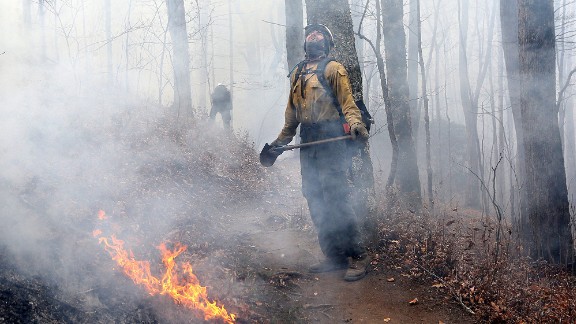 Photos: Wildfires scorch the Southeast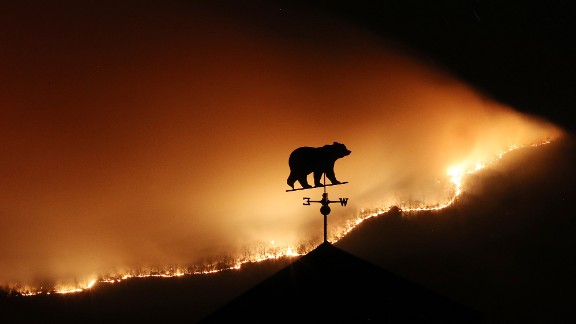 Photos: Wildfires scorch the Southeast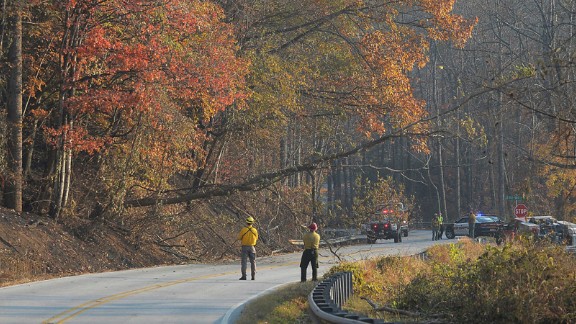 Photos: Wildfires scorch the Southeast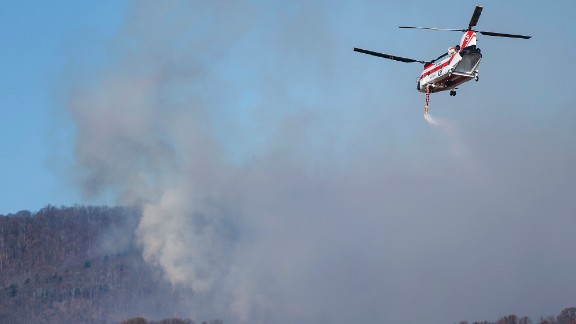 Photos: Wildfires scorch the Southeast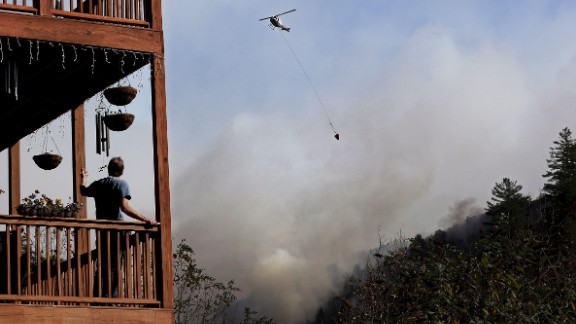 Photos: Wildfires scorch the Southeast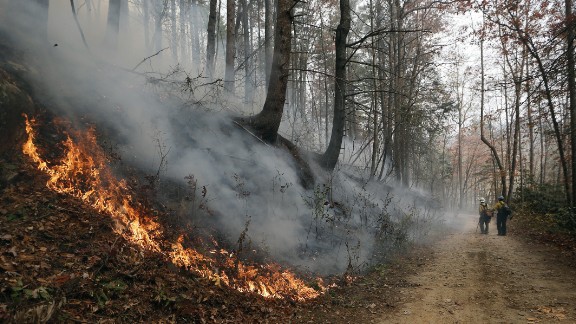 Photos: Wildfires scorch the Southeast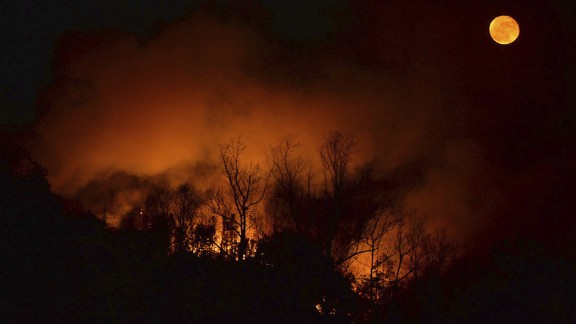 Photos: Wildfires scorch the Southeast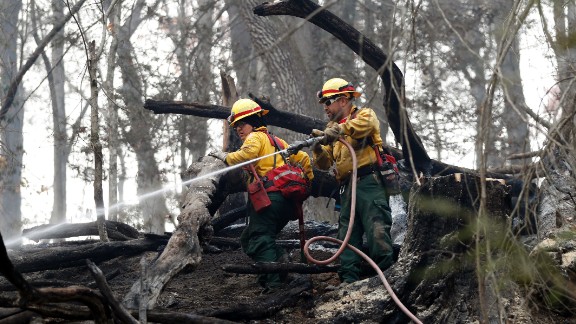 Photos: Wildfires scorch the Southeast