Story highlights
Donald Trump's tapping Nikki Haley raises her profile in a party attempting to attract women
Haley and Trump had a contentious relationship during the GOP presidential primary
President-elect Donald Trump has picked South Carolina Gov. Nikki Haley to be the US ambassador to the United Nations, the transition team announced Wednesday.
Haley, who is the daughter of Indian immigrants, has already carved out a legacy for herself, serving as her home state's first female and first minority governor.
Once considered a potential vice president pick, Trump's tapping of Haley, 44, further raises the profile of a rising star in a party whose leaders are increasingly attempting to attract more minorities and women.
In a statement released Wednesday, Haley said the US "faces enormous challenges" both at home and internationally. She cited a "sense of duty" in accepting Trump's offer.
"When the President believes you have a major contribution to make to the welfare of our nation, and to our nation's standing in the world, that is a calling that is important to heed," Haley said. "The second is a satisfaction with all that we have achieved in our state in the last six years and the knowledge that we are on a very strong footing."
How controversial are Trump's Cabinet picks?
Haley was also among those being considered by Trump for secretary of state. Her pick leaves former Massachusetts Gov. Mitt Romney, former New York City mayor Rudy Giuliani and a handful of others among those still in the running for the top diplomat position.
RELATED: Who could be in Trump's Cabinet?
Haley will keep serving as governor until the Senate confirms her nomination.
"We still have much to do in South Carolina, and my commitment to the people of our state will always remain unbreakable, both while I continue to hold this office, and thereafter," she said in a statement.
Haley's relationship with Trump: It's complicated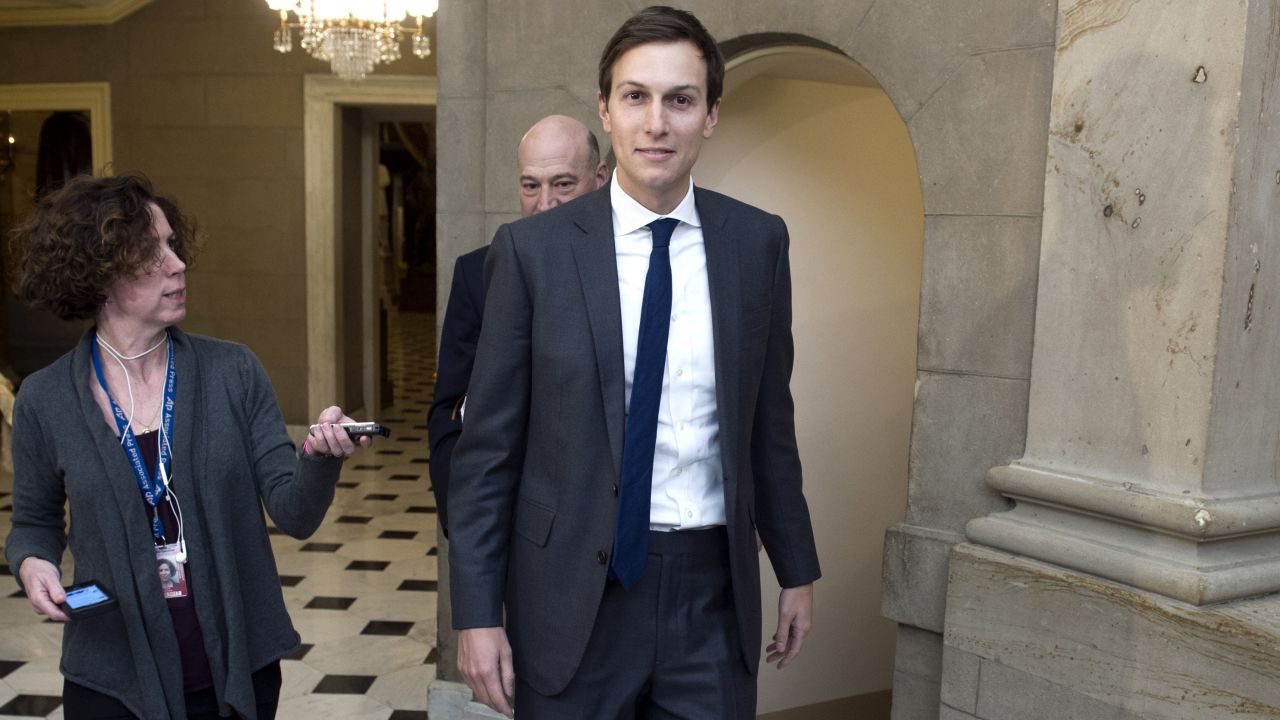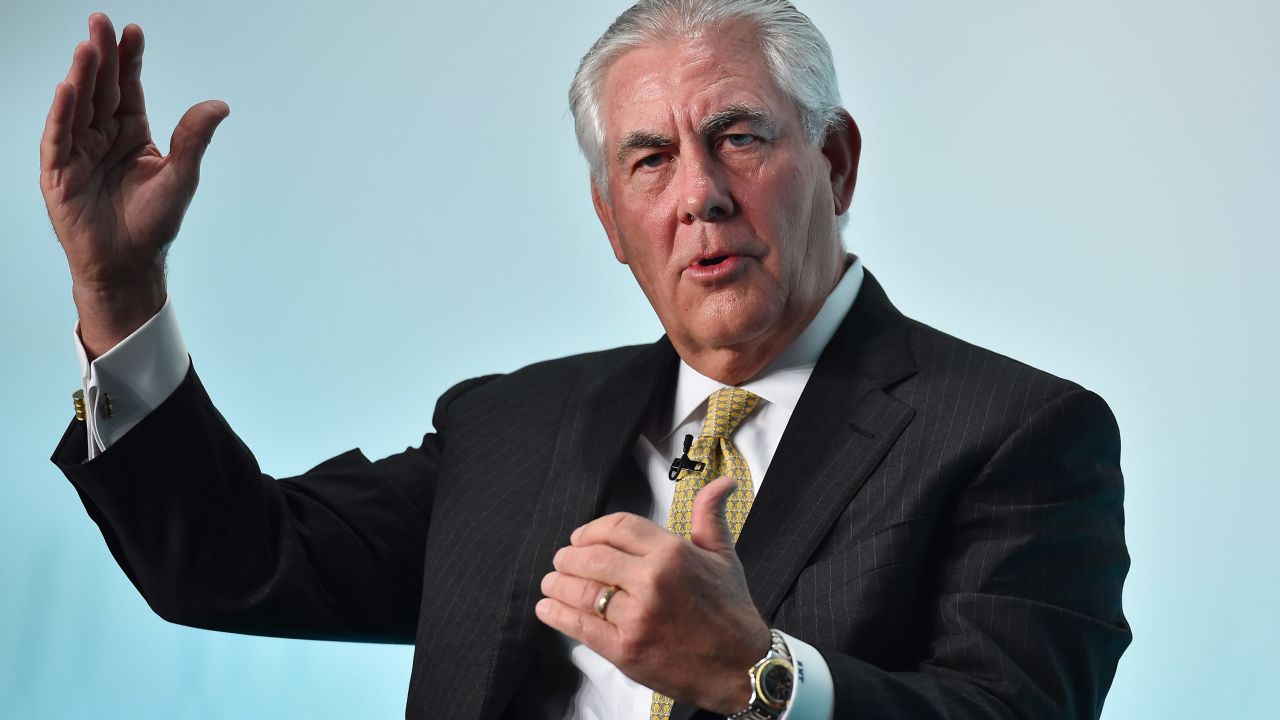 In transition: President-elect Trump
While on the stump during the campaign, Haley vocally disavowed Trump, appearing publicly on behalf of Marco Rubio and endorsing Sen. Ted Cruz after the Florida senator dropped out of the GOP primary race.
Relations between Haley and Trump have been far from cordial, with both vaulting verbal jabs at each other during the race for the White House.
Rep. Sean Duffy said Wednesday that the fact that Trump is even considering Haley after her criticism of the President-elect speaks highly of him.
"I think it's quite remarkable that he's looking for talent and not trying to settle old scores," the Wisconsin Republican told CNN's Chris Cuomo on "New Day."
Trump said in January that Haley's stance on immigration was "weak" after the South Carolina governor welcomed properly vetted legal immigrants into her state, regardless of race or religion. He also tweeted in March, "The people of South Carolina are embarrassed by Nikki Haley!"
Haley went as far to say that Trump represents "everything a governor doesn't want in a president."
"I want someone who is going to hold Republicans accountable, and I want someone who is going to make a difference, not just for our party but for every person they represent in the country," she told reporters in February.
In a video response to President Barack Obama's annual State of the Union address, Haley never used Trump's name, but implied that he would threaten "the dream that is America" for others.
But by October, Haley had switched her position, saying she would vote for Trump even though she was "not a fan."
But Haley, who once suggested that Trump was among "the angriest voices," was jubilant by his election.
"I'm just giddy, and if you talk to any of the governors here, we are so excited at the possibility and the opportunities that are going to be here," she said after his win.
"The idea that now we can start to really govern – I have never known what it's like to have a Republican president. I can tell you that the last five years, Washington has been the hardest part of my job," Haley said. "This is a new day."
The Charleston Post and Courier newspaper was the first to report Trump's pick for UN ambassador overnight.
Rising Star
The governor has long been a rising star in the GOP and was endorsed by former Republican Gov. Sarah Palin during her gubernatorial run. But Haley came to national – and international – attention following the Charleston church shooting in 2015, where a self-proclaimed white supremacist opened fire on a Bible study group at a predominantly black church, killing nine people.
Haley became a highly visible presence in the days following the tragedy – particularly in the highly contentious battle to remove the Confederate Flag from the state Capitol grounds.
"These grounds are a place that everybody should feel a part of," she said at the time. "What I realized now more than ever is people were driving by and felt hurt and pain. No one should feel pain."
She was born in Bamberg, South Carolina, a small town with about 3,600 people, to Indian immigrants.
Growing up Haley helped with bookkeeping at the family clothing store before earning a degree in accounting from Clemson. She went on to marry Michael Haley, a National Guardsman who has served in Afghanistan, before having two children.
In the years following the economic downturn, Haley used her business background to brand herself as an advocate for bringing more jobs to a state that has seen many factories leave.
"She very, very successfully branded herself as the jobs governor," Scott Huffmon, a political science professor at Winthrop University, has said previously. "But she kept her conservative credentials by railing against Obamacare and toeing the line on things that conservatives care about. She has been able to keep a foot in both worlds for a while. And now she is breaking away from being simply a Southern to becoming a national Republican."
Despite her accomplishments, Haley is not known for having significant foreign policy experience – something Duffy said was not a major concern.
"She's a smart woman," he told CNN. "I don't think you need this great history of diplomatic experience to go in the UN and be successful."
"I think what you want to do is find people who will share your worldview especially when they go and represent you from the administration to the UN or any other post," Duffy added.
CNN's Nia-Malika Henderson, Adrienne Shih and Betsy Klein contributed to this report.