Story highlights
Hundreds of US and Chinese soldiers conduct drills in southern China
Exercises are a rare instance of cooperation between the two militaries
(CNN) —
If natural disasters often prompt countries to put their differences aside and work together, so does training for them.
That kind of cooperation was on display during a joint disaster relief exercise held by the United States and China in the southwest Chinese city of Kunming last week.
Around 200 soldiers trained for several days on a variety of scenarios, a rare instance of cooperation that stands in stark contrast to the otherwise often contentious relationship between the world's two largest militaries.
"It's an opportunity for young soldiers from the US Army and young soldiers from the People's Liberation Army to kind of come together and understand each other and create bonds," US Army Lt. Col. David Downing told CNN.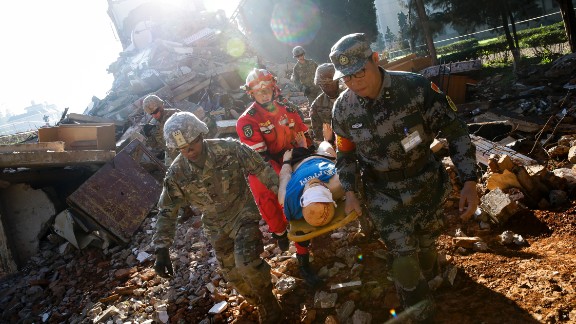 Andy Wong/AP
Uneasy ties
Since 2012, China has seized territory and militarized artificial islands in the South China Sea, a strategy the US has opposed. In response, the US has sailed warships through the disputed waters and flown planes nearby.
Both sides have also accused the other of conducting cyber attacks, and China has been angered by US plans to install a missile defense system in South Korea by the end of this year.
It's all part of a complicated relationship that the new US commander in chief will have to manage. But what will President-elect Donald Trump's China policy look like?
While Trump was keen to drive home an anti-China economic message on the campaign trail, he largely avoided military issues.
Some analysts have speculated that Trump will give China more of a free pass in the South China Sea, choosing to focus on issues such as trade.
But others point to potential Trump Cabinet appointees as signs that a tough-on-China policy could be in the works.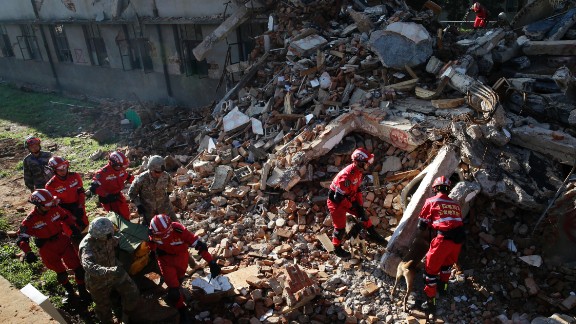 Andy Wong/AP
Anti-China team?
Trump's China team "will be very conservative people who really embrace a very anti-China rhetoric," said Tong Zhao, an associate researcher at the Carnegie-Tsinghua Center for Global Policy.
"They see China as the primary American strategic rival in the future."
Trump's pick for national security adviser, retired general Mike Flynn, has said China should "certainly" be viewed as an enemy of the US.
James Mattis, a former general and top contender for defense secretary, last year called for a "policy to build the counterbalance if China continues to expand its bullying role in the South China Sea."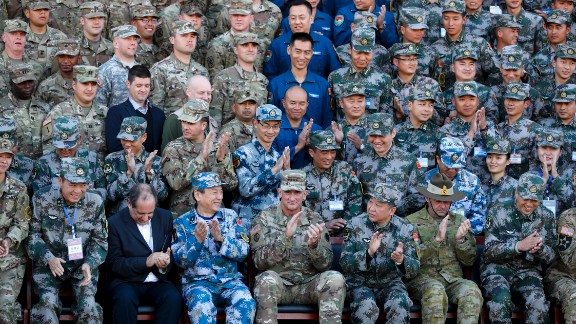 Andy Wong/AP
Building trust
In Kunming, as his troops took part in the disaster relief exercise, CNN asked another expert, Gen. Robert Brown, commander of US Army Pacific, what advice he'd give the Trump administration on China.
"The more you can build relationships, it then leads to trust," Brown said.
"So you can have differences, but you can discuss and talk about those differences."
Those differences were put aside during the joint training, but it will be up to Trump and his administration to shape the relationship in years to come.