Story highlights
Juliette Kayyem: If the transition challenges are any indication, the Trump administration may not be prepared for a crisis
Given that, those outside government must prepare to respond with a steady hand and commitment to unity, writes Kayyem
Editor's Note: Juliette Kayyem is the author of the best-selling "Security Mom: An Unclassified Guide to Protecting Our Homeland and Your Home." She is a professor at Harvard's Kennedy School, a former assistant secretary of homeland security in the Obama administration and founder of Kayyem Solutions, a security consulting firm. Kayyem was a Hillary Clinton supporter who advised the campaign on homeland security issues. The opinions expressed in this commentary are her own.
(CNN) —
As President-elect Donald Trump's transition continues with an unprecedented level of confusion and delay, it is worth noting that this, in fact, is the easy part. Transitions from one administration to another are so formalized and organized at this stage – buoyed by a congressional statute that lays out the process and protocols – that nothing but utter mismanagement can explain what is unfolding.
Complaints about the transition, irrespective of controversial and unqualified personnel whose names are being floated, are not a partisan gripe. Transitions are generally taken seriously, because anything can happen on Day One. Trump won, and he must be prepared to immediately govern.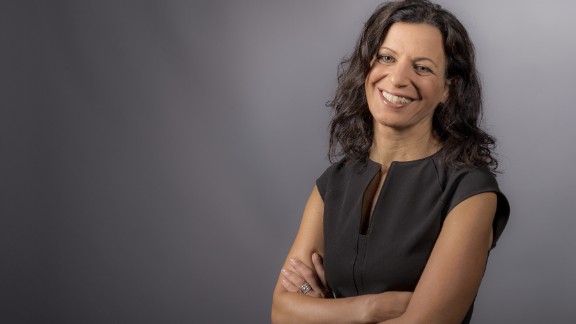 But as the days have unfolded, I have been growing more concerned with what the management, backstabbing and infighting also reveal. This team of mostly white men – with conservative and racially tinged inclinations, including from the recently announced national security adviser Michael Flynn – may not be able to handle a crisis with a steady hand and commitment to unity. In short, if the lead-up to Day One is any hint, as a nation we must prepare for a disturbing Day After.
Here's something we know for sure: This future president will face a crisis. It may be a major storm, an earthquake, an oil spill or a virus like Zika. Chances are also high, given the nature of the terror threat today, that some radicalized lone wolf will be able to succeed in killing Americans in the name of Islam. And when that happens, whether it is a large or small attack, the pressures on any administration to do something in response will be profound.
Trump ran on a campaign that embraced distrust, if not outright disassociation, with Muslims. Beyond his Muslim ban proposal, Trump is also likely to end the Syrian refugee program. At various times during the campaign, he or his advisers, Rudy Giuliani in particular, have applauded Muslim registries and mosque surveillance. There was, not coincidentally, an increase in hate crimes against Muslims in America by 67% last year.
So imagine an attack here in the United States in 2017. President George W. Bush and President Barack Obama used their leadership roles to temper the worst inclinations in angry Americans. Bush visited a mosque less than one week after 9/11, and Obama's responsible but controversial refusal to use the language "Islamic terrorism" signaled respect for a religion with 1 billion adherents. An entire national security and law enforcement apparatus has since embraced community outreach to Arabs and Muslims to minimize the threats and build a bridge for conversation. Under Trump, that may not hold.
The government may increase use of detention centers, surveillance and intimidation tactics within Muslim and Arab communities. Of course, at this stage, we cannot know with certainty. But statements by Kansas secretary of state and Trump supporter Kris Kobach promoting Muslim registries and invoking internment camps provide some hint of the default plan, and without any condemnation by the transition team, that suggests a degree of approval. So, in anticipation, those outside of government must prepare. The burden to protect the rights of American communities is not one that the burdened community can manage alone.
In homeland security planning, I often tell people to stop worrying and start preparing. Mayors in diverse communities must begin to plan for outreach and unity in the wake of a federal government stoking fear. Major police departments should predesignate their Muslim officers to have key leadership roles in the wake of an attack (New York City has, for example, 900 Muslim police officers to choose from).
The media, likely to cover the news of the attack and investigation itself, should prepare separate teams of reporters to uncover and investigate federal overreach. They should also avoid the inclination to only utilize imams as experts, as the Muslim community is diverse and integrated into the fabric of law, politics, sports and business as well.
Get our free weekly newsletter
Religious leaders from other denominations, who have tremendous influence in setting the tone of faith and healing, need to be prepared to speak up loudly and clearly. Major employers can set an important tone immediately by using their communications platforms, as well as establishing protocols for acceptable employee behavior. University presidents should do the same.
Trump is our future President, and he has both the bully pulpit and the federal government to lead during a crisis. We can continue to hope that he will follow in the tradition of the presidents before him. But, failing that, it is incumbent on those who care about our homeland security to prepare for what can happen to our nation the Day After.