Story highlights
Triathlons have roughly a half-million participants each year
The sport has been organized only since the 1970s
An Ironman triathlon is a 2.4-mile swim, 112-mile ride and 26.2-mile run
The TV special "Fit Nation: Around the World in 8 Races" airs at 2:30 p.m. ET on Saturday, November 19.
(CNN) —
Swim, bike and run. In that order. And that's basically it. The deceptively simple idea for the popular sport of triathlon is built upon a triple challenge that pushes one's body and mental perseverance to reach beyond a single discipline.
And "tris," as its athletes call them, are now so popular – with roughly half a million participants each year – you could say that triathlons are the new marathons.
That's remarkable given the modernity of the sport, organized in the United States less than 40 years ago. Its entry into the Olympics, starting in 2000, and televised Ironman triathlon competitions have a lot to do with its surge in participation, but the unique combination of disciplines and the über-workout it provides are the big appeal.
Another attraction is that the sport can be a combination of individual accomplishment and familial support. "There's an incredible bonding among athletes," said Gerry Boyle, a race organizer. "They will go out of their way to help other athletes achieve their individual goals."
Les trois sports
Triathlon's origins can be traced to France, near the town of Joinville-le-Pont, outside Paris. There, in the 1920s, athletes would compete in les trois sports: crossing the Marne river, about 500 feet, followed by a 12-kilometer bike ride and a 3-kilometer run.
The first modern organized triathlon took place in 1974 in San Diego, followed four years later by the first Ironman race, in Hawaii. USA Triathlon is the sport's official governing body in America, and the International Triathlon Union is its global counterpart; together, they oversee thousands of races every year around the globe.
Content by Healthgrades
In the early days, triathlons varied according to individual races, but now there are four popular standard lengths. A Sprint is usually a half-mile swim, a 20-kilometer bike ride and a 5-kilometer run. An Olympic distance triathlon is a 1.5-kilometer swim, a 40-kilometer ride and a 10-kilometer run. A "full" or Ironman-length triathlon is a 2.4-mile swim, a 112-mile ride and a 26.2-mile run. A "half" or "70.3" is simply half a full Ironman.
Beginners can enter any of these. You don't have to complete a Sprint or Olympic distance before you enter an Ironman, for example, but prudently, many do.
As for being competitive, fitness and grit are obviously factors, but so are individual courses and conditions. Rough open waters may be a challenge for some swimmers and an opportunity for others. The same is true of hills while running and biking. And then there is the weather, which is as predicable as, well, the weather.
'You are an Ironman!'
The conditions in Kona, Hawaii, where the annual Ironman world championship is held, are unique. The open water is warm enough to swim without a wetsuit. And temperatures and winds are often high. The competition is the best of all the year's races, which can be daunting mentally.
The popular Ironman events originated with a combination of three pre-existing events: the Waikiki Rough Water Swim, the Oahu Bike Race and the Honolulu Marathon. The distances of those three are the same covered in hundreds of Ironmans in 37 countries and 48 American states today.
NBC began airing the Ironman World Championship in 1991, which gave the impression to a lot of fascinated viewers that triathlon, and Ironman in particular, was an extreme sport. But with its growing popularity in recent years, explained Jeff Edwards, Ironman's vice president of operations, "a bit of the mystique has been removed."
Ironman certifies coaches for training, and Edwards said you can draw a connection between coaching and "favorable outcomes," but he adds that the No.1 factor for Ironman success is persistence.
"It's truly remarkable how much our athletes endure and how many things they sacrifice to get to the finish line," he said.
To a degree not found in many other competitions, the finish line of Ironman is moving. The announcer will call out each racer coming across, often near collapse, and announce "You are an Ironman!" Even as a spectator, it makes the hair stand on the back of your neck. Or as Edwards put it, "We find, universally, the end is emotionally intense."
On the bonnie shores of the Chesapeake Bay
A small town along the eastern coast of the Chesapeake Bay, Cambridge, Maryland, is like a lot of its neighbors: a patch of local businesses surrounded by the houses of its 13,000 residents and the beauty of water, marshland and woods. But one distinction is that this city has been hosting official Ironman-branded triathlons for 20 years.
As the host of the state's only Ironman, it proudly swells to capacity for the event. The swim takes place in the brackish water of the tidal bay (the country's largest estuary). The bike ride extends into an outer loop that includes views of farmland and wooded marsh. And the run loops through the town's neighborhoods and past the new brewery and other local businesses.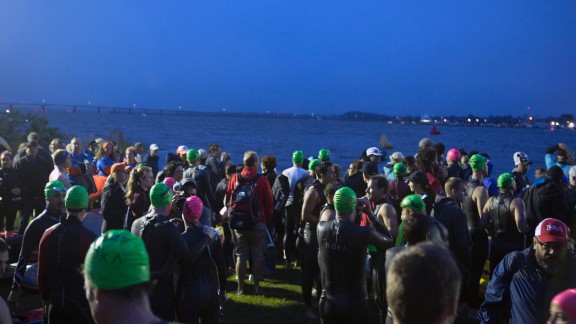 Photos: Fit Nation: Ironman Maryland triathlon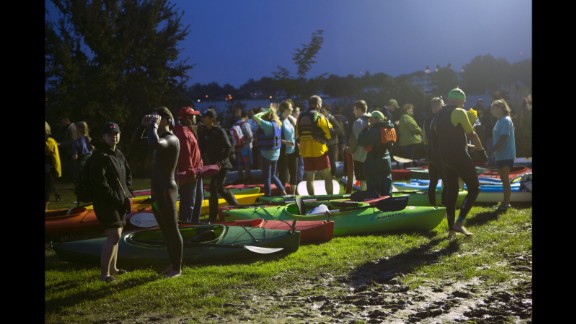 Photos: Fit Nation: Ironman Maryland triathlon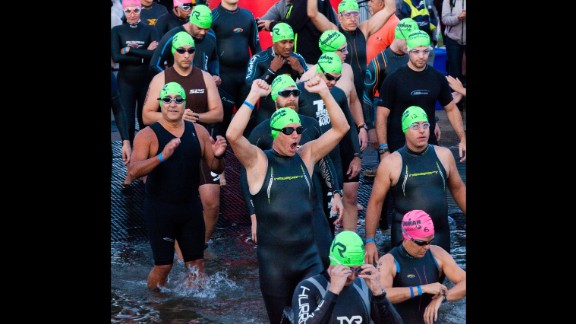 Photos: Fit Nation: Ironman Maryland triathlon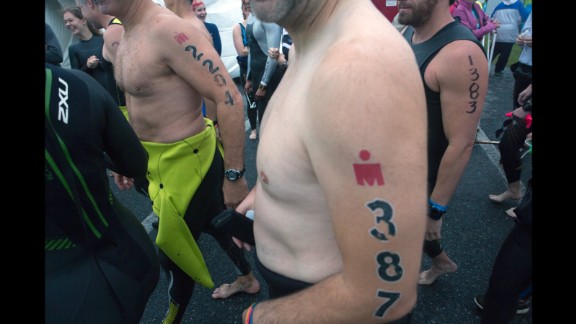 Photos: Fit Nation: Ironman Maryland triathlon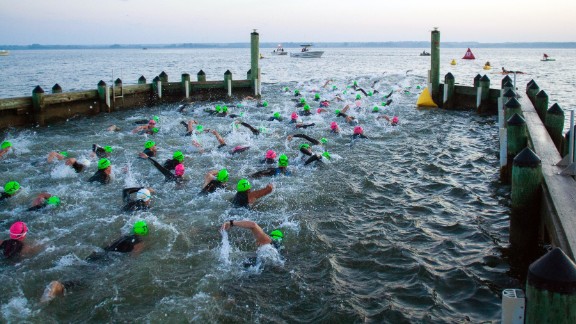 Photos: Fit Nation: Ironman Maryland triathlon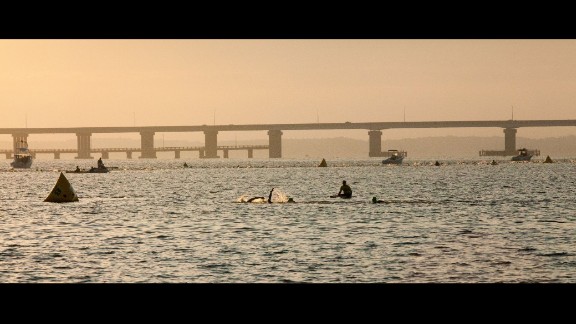 Photos: Fit Nation: Ironman Maryland triathlon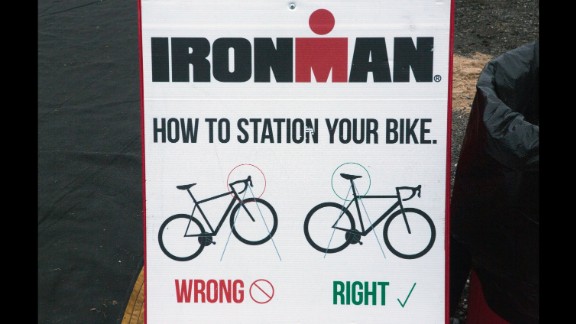 Photos: Fit Nation: Ironman Maryland triathlon
Photos: Fit Nation: Ironman Maryland triathlon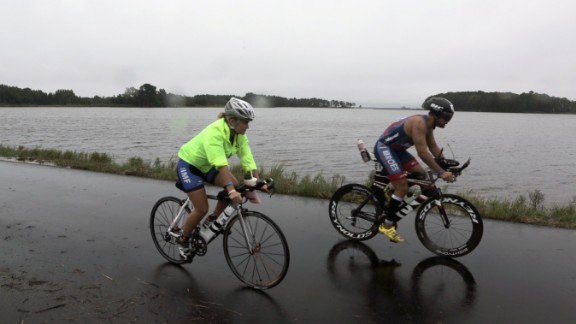 Photos: Fit Nation: Ironman Maryland triathlon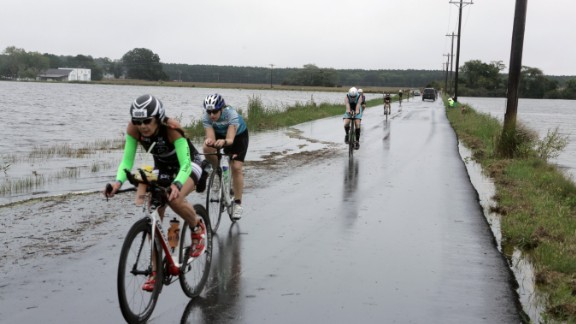 Photos: Fit Nation: Ironman Maryland triathlon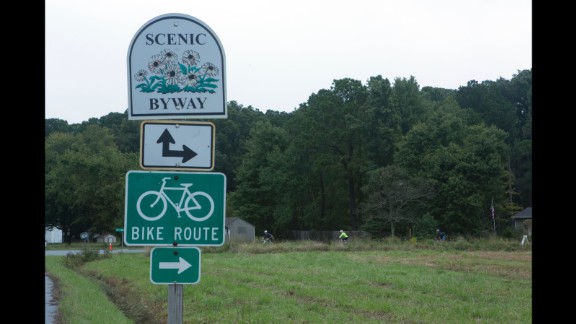 Photos: Fit Nation: Ironman Maryland triathlon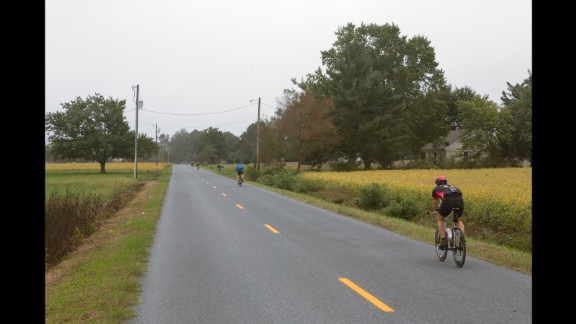 Photos: Fit Nation: Ironman Maryland triathlon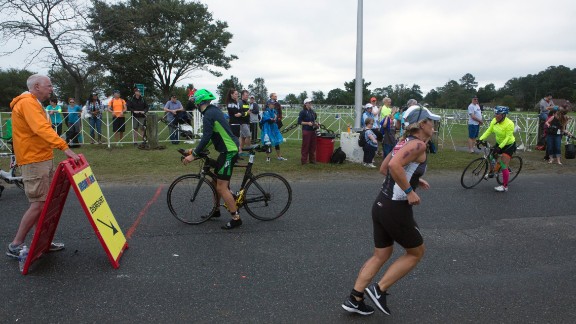 Photos: Fit Nation: Ironman Maryland triathlon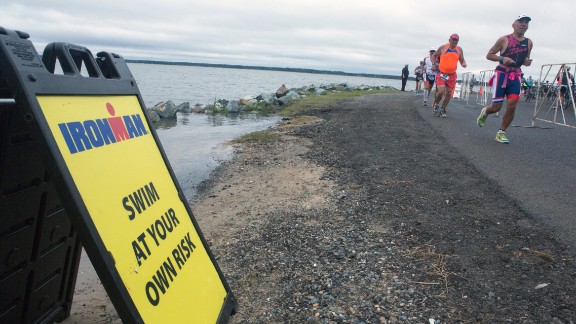 Photos: Fit Nation: Ironman Maryland triathlon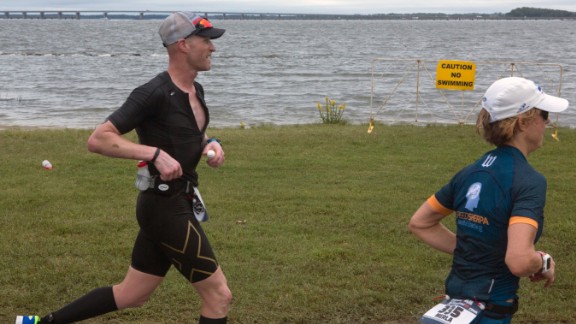 Photos: Fit Nation: Ironman Maryland triathlon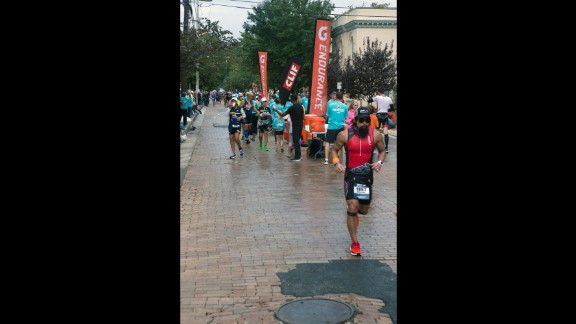 Photos: Fit Nation: Ironman Maryland triathlon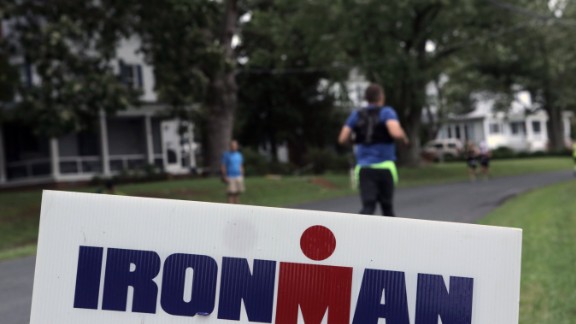 Photos: Fit Nation: Ironman Maryland triathlon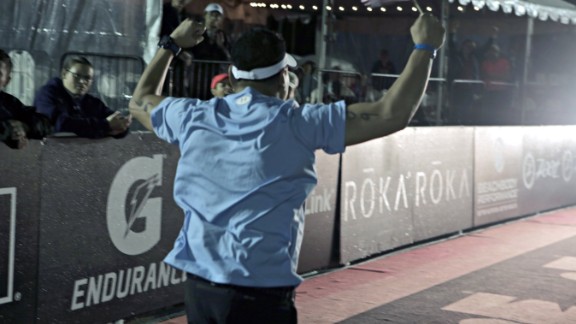 Photos: Fit Nation: Ironman Maryland triathlon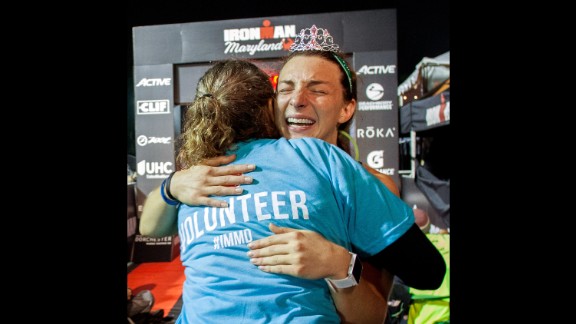 Photos: Fit Nation: Ironman Maryland triathlon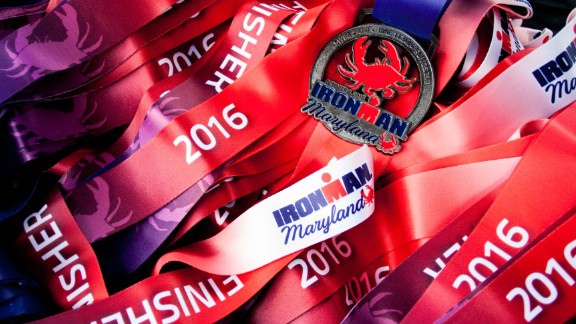 Photos: Fit Nation: Ironman Maryland triathlon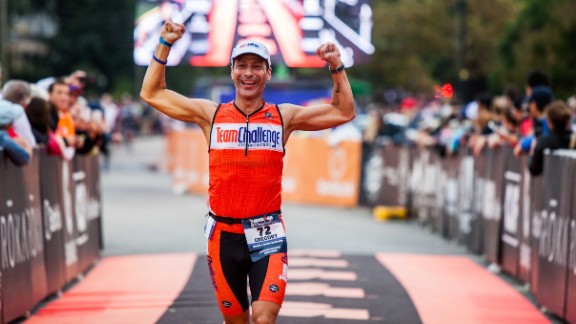 Photos: Fit Nation: Ironman Maryland triathlon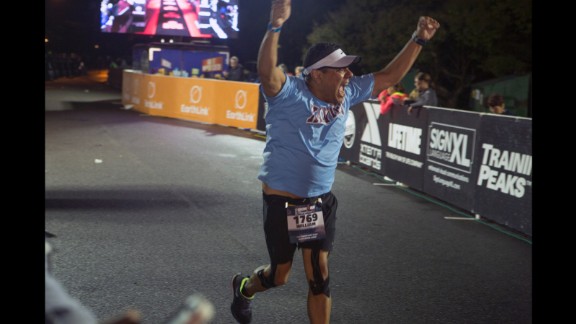 Photos: Fit Nation: Ironman Maryland triathlon
The appeal for some of the nearly 2,000 participants is that, at 11 feet above sea level, "It's dead flat," said Boyle, the organizer of Ironman Maryland.
"There is a perception that it's going to be easy. But it can be a deceptively difficult course. Winds can change. The open water swim is in tidal water. It's a very different course than most others." Even the flatness of the bike course sounds good but essentially means you never get a downhill break.
And at this year's competition in October, the winds were gusting at 20 to 25 miles an hour. Kayakers monitoring the course couldn't stay in place. Waiting until the last hopeful minute, lifeguards finally declared the water unsafe.
"Too many people," explained Boyle. "Risk too high."
Many participants were visibly disappointed, and cold, as they walked along a muddy path in their swimsuits to retrieve their bikes. But they still had more than 100 miles to ride and then a marathon to run, so they would still be earning their Ironman titles that day. And perseverance, no matter what happens, is the spirit of the sport.
"Race day was a swing of emotions," recalled Boyle. "Last-minute changes to the route. Canceling the swim. Astronomically high tides. Roads were flooded."
The organizers focused on keeping athletes' spirits as high as possible, an effort buoyed by the American flags handed out on the last leg of the run, words of encouragement from fellow racers ("You got this, man," a common refrain), by DJs and dancers wearing glowsticks for the many runners who finished after dark, and signs of encouragement from friends and family.
"One step at a time, sweetie."
"We've traveled many miles together."
"I love you, Daddy."
For the 1,903 Ironman women and men who completed the Maryland race race – including John Young, the first competitor with dwarfism, and Murray Sarubin, age 75 – they were met with the customary "You are an Ironman!" salute as an inspiring run mix of songs blared. Add in the family and fellow racers jumping up and down and cheering under huge spotlights on the final 50 yards, and every finish feels as dramatic as another. As punishing as Ironman is, it's also not hard to see the appeal.
Risks and rewards of tris
If you wanted to design a competition that thoroughly worked your body aerobically, you would probably create a triathlon. Experts often recommend diversifying activity, known as cross-training, as the ideal exercise routine, and that is the modus operandi of triathlons.
This physical diversity also opens the sport, competitively, to more body types. Long-distance runners tend to be lean and light, and cyclists have over-developed legs, while the best swimmers are tall with long arms and torsos. So being a triathlete means you can find advantages in any one, or combinations, of those types.
As you train, you are largely developing a suite of body parts known as the "tri muscles": chest, shoulders and lats while swimming and quads, hamstrings, glutes and calves while biking and running. Your core muscles, such as abs and lower back, also get developed for stability.
Many first-timers find that they have at least one area where they clearly need work, and that's usually swimming. For many, it's harder to make pool time (much less in open water) than it is to fit running and biking around your schedule.
There are different schools of thought of the benefits of training solo or in groups, and it may come down to how social you are or whether you love all that time alone with your thoughts. Beginners may want to join a training group for support, learning and even safety. And professional trainers give needed guidance in areas for improvement, as well.
Either way, tri training is a big time commitment. A modest regime of interval training for a Sprint tri may be around two hours a day on average (with longer sessions on weekends). The average amount for Ironman can reach up to 20 hours a week – that's an average of nearly three hours a day. Training can be so frequent that sleep and work may feel like recovery times between sessions.
Another important factor that must be mastered during training: proper hydration and calorie intake while racing. Without enough fuel, you won't make it to the finish line.
In theory, there should be fewer injuries in triathlon training than in other sports because you avoid repetitive stress problems associated with training in a single event. The research is conflicted on this point, but it does seem clear that the majority of injuries stem from running, usually from overuse stress or overextension.
There are other risks, especially among middle-age men. Due to the intensity of triathlons and the added risk of swimming, the death rate for triathletes is about twice that of marathon runners, according to a 2012 study in the journal Mayo Clinic Proceedings. The number of incidents is very low, however.
For those older than 40, the Minneapolis Heart Institute Foundation recommends getting a cardiovascular checkup before training. The foundation did a study of 109 deaths in races between 1985 and 2015 that illuminated the heart risk with intense exertion. Half of the deaths occurred in shorter Sprint triathlons. Of those deaths, 70% took place during the swimming portion.
Follow CNN Health on Facebook and Twitter
Even if a competitor is a strong swimmer and has trained properly, race day in open water with hundreds of other swimmers crowded together can be a stressful and potentially dangerous situation. If a swimmer panics, that can restrict breathing and turn deadly. Cardiac arrest may have played a role in some deaths as well.
And finally, triathlons are not cheap. A racing bike is the biggest-ticket item, but you also need running kicks, a body swimsuit (coverage depends on temperature of the water), a helmet, sunglasses, bike tools, a running belt, a fitness monitor and goggles.
But most triathletes add that together for an experience that is priceless. For them, it's all totally worth it. One event, plus one event, plus one more grueling event equals bragging rights for the rest of your life.