Story highlights
NEW: Recently arrived Russian aircraft carrier begins operations targeting Idlib, Homs
A major assault on eastern Aleppo has begun after a weeks-long lull, Syrian military says
Warplanes carried out heavy airstrikes on neighborhoods in rebel-held east Aleppo for the first time in weeks Tuesday, as Syrian government forces launched a renewed assault to take the city.
The heavy bombardment came as the Syrian military began "preliminary operations" in the eastern half of the city Tuesday, using warplanes with "precision weapons to target terrorist positions," Syrian state television reported.
The blitz had been threatened in mass text messages sent to residents by the government Sunday, instructing them to leave within 24 hours.
At least one woman was killed and five people injured by a barrel bomb dropped by a helicopter Tuesday, an activist with the Aleppo Media Center (AMC) told CNN.
According to Syrian state television, the army is making a ground push in several areas to tighten their siege of rebel-held neighborhoods, and has cut off supply lines from the rebel-held province of Idlib in the north.
One anchor referred to today's airstrikes as "zero hour" for a wide-scale assault on terrorism across the country, including airstrikes by the Russian Air Force.
What would make you care about Aleppo?
Russian aircraft carrier begins operations
Russian aircraft carrier the Admiral Kuznetsov began combat operations against "terrorist" targets in the provinces of Idlib and Homs Tuesday, Russian Defense Minister Sergei Shoigu announced, according to Russia state media.
It was the first time that the vessel, which recently arrived off the coast of Syria, had been involved in military operations in its history, he said.
Asked if Russia would strike Aleppo soon, Kremlin spokesman Dimitry Peskov said during a call with reporters Tuesday that discussions were "ongoing."
In audio, al Qaeda leader appears to urge rebel groups in Syria to unite
Lull in strikes ends
The resumption of the heavy bombardment of Aleppo Tuesday came after a nearly three-week lull in airstrikes on the area by Syrian and Russian aircraft, following a moratorium announced by the Russian Defense Ministry.
Fierce clashes have continued on the front lines of the battle for Aleppo, however, with artillery shelling causing casualties in both the rebel-held and government-held parts of the divided city.
Warplanes dropped high explosive parachute bombs on the al-Haydariyeh and Masaken Hanano neighborhoods in besieged eastern neighborhoods, according to the AMC activist. Airstrikes with high-explosive munitions also hit the neighborhoods of al-Salehin, Qadi Askar and Qaterji.
Bebars Meshaal, a White Helmets officer in the city, told CNN that airstrikes were ongoing. The White Helmets are a volunteer civil defense organization whose members move into bombed neighborhoods immediately after the strikes, to rescue people trapped and hurt in the rubble.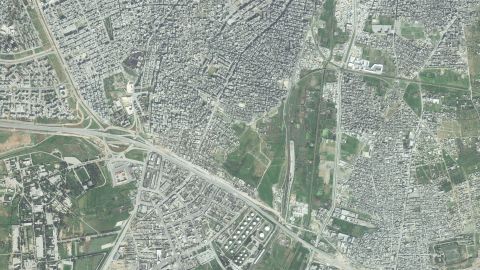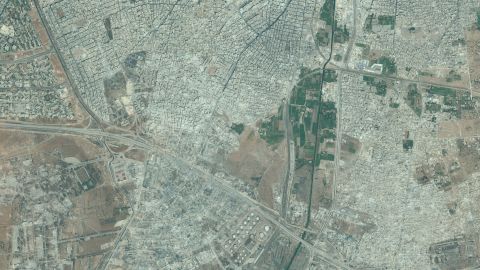 Mass text messages to Aleppo residents Sunday also delivered an ultimatum to rebels to lay down their arms and renounce their leadership, or be killed.
The bombardment by Syrian and Russian warplanes has obliterated stretches of eastern Aleppo in recent months.
Is bombing the s*** out of ISIS a strategy?
Syrian and Russian officials say that humanitarian corridors have been established to allow residents to flee. But many residents do not feel they can safely use them, while others are refusing out of principle.
CNN's Alla Eshchenko, Emma Burrows and Eyad Kourdi contributed to this report.