Story highlights
NEW: Cincinnati demonstration includes police trial protesters
NEW: The mayor of Portland, Oregon, urges an end to street protests
Protesters block traffic on interstates in Miami and Iowa
(CNN) —
As President-elect Donald Trump's administration begins taking shape, thousands poured onto the streets of a divided nation again Saturday to express their frustration at the stunning election result.
From New York to Los Angeles, demonstrators have marched in various American cities for four nights since Trump's unexpected victory Tuesday capped an acrimonious campaign.
While largely peaceful, the protests have resulted in blocked highways and bridges, arrests during clashes with police and the early Saturday shooting of a man at a march in Portland, Oregon.
In Cincinnati, anti-Trump demonstrators were joined by hundreds of people protesting a hung jury in the murder trial of a former University of Cincinnati police officer who fatally shot a black motorist during a July 2015 traffic stop.
In Los Angeles' MacArthur Park, the site of immigrant rights protests over the years, demonstrators took turns Saturday swatting a stick at a piñata resembling Trump.
Los Angeles Mayor Eric Garcetti, a Democrat, praised the protesters.
"I've been proud of my city, proud of students out there and people who are exercising their patriotic right," he told CNN Saturday.
"I know the headlines are always the few people who jump onto a freeway or two or three people who spray paint something. We'll always deal with lawless behavior. The main story is that Americans, not just in my city but around the country, are saying we want to continue to embrace people regardless of how they worship God, who they love, where they live or even immigration status."
In New York, angry crowds – some carrying signs with messages such as "Not my president" – marched to the President-elect's doorstep, Trump Tower, where he lives and works.
For part of the march up Fifth Avenue, they chanted, "Donald Trump go away. Racist – sexist – anti-gay."
Outside the gleaming tower, demonstrators at one point booed at people standing on balconies.
"Words can't describe how disgusted I am that he was elected over Hillary (Clinton)," Shoshi "Rabin" Rabinowitz said Friday night, explaining her motivation for being near Trump Tower.
What do anti-Trump protesters want?
Fellow protester Nick Truesdale said, "I think he needs to really address all the divisive, hateful things he's said in the past and recant them, denounce them."
Reacting to this week's demonstrations, Trump tweeted Thursday night, "Just had a very open and successful presidential election. Now professional protesters, incited by the media, are protesting. Very unfair!"
The President-elect appeared more conciliatory Friday morning, saying: "Love the fact that the small groups of protesters last night have passion for our great country. We will all come together and be proud!"
Protests across US
Among the cities that were scenes of Friday protests were Los Angeles; New Haven, Connecticut; Orlando; Chicago; Boston; Asheville, North Carolina; Nashville; and Columbus, Ohio. There were also marches at schools in Denver and Omaha, Nebraska.
Groups across the country are angry about policies Trump has promised to enforce concerning immigration, the environment, LGBT rights and other issues.
The Facebook page for a protest planned in Burlington, Vermont, said: "Come protest the xenophobia, racism, homophobia, misogyny, and climate science denial of the Trump/Pence regime!! Come show your support for our Muslim, queer, immigrant, and female family!!"
The protests were mostly peaceful, but some were marred by violence.
In Portland, a man was injured in a shooting early Saturday on the Morrison Bridge during a protest march.
The suspect was believed to be in a vehicle on the bridge when a confrontation unfolded with a member of the crowd, Portland police said in a statement. The suspect got out of the vehicle and fired multiple shots before fleeing.
The victim's injuries were not life-threatening, and he was treated at a hospital.
Two alleged gang members were charged with attempted murder in connection with the shooting, officials said. The motive is unclear but investigators said they don't believe the shooter knew the victim.
Portland mayor's plea
Portland police arrested 17 people Friday night.
Mayor Charlie Hales urged residents to become involved with organizations such the American Civil Liberties Union instead of protesting.
"If you are upset about the election of Donald Trump and you want change, there are ways to do that," he said. "They don't involve taking to the streets with signs anymore."
The night before, protesters blocked the street outside Portland City Hall. Police tried to disperse the demonstrators but tensions remained high. Some protesters hurled rocks, bottles and flares at police, officials said.
A Thursday night protest by about 4,000 people also turned violent. Windows on businesses were broken and a car dealership was vandalized. Twenty-six people were arrested, police said.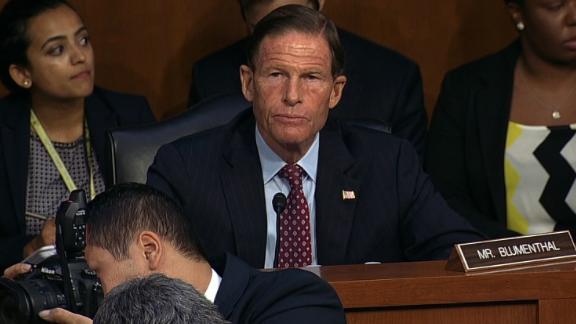 Now playing
02:13
See protesters rattle Brett Kavanaugh hearing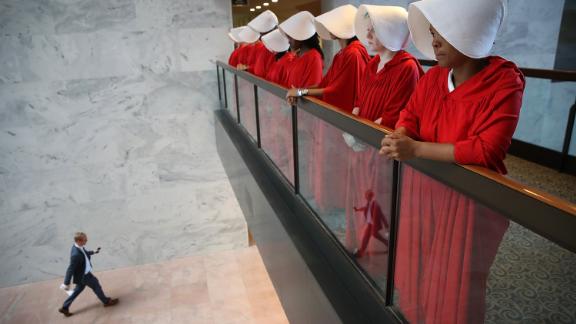 Now playing
01:48
'Handmaids' protest Kavanaugh confirmation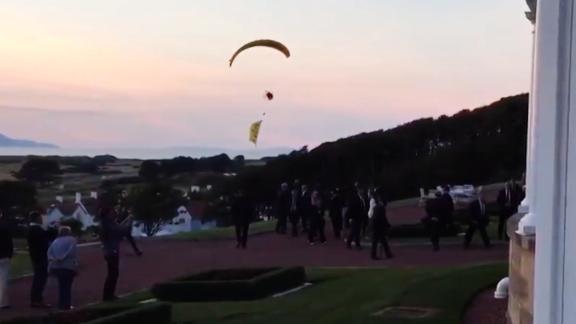 Now playing
01:21
Trump protester breaches security airspace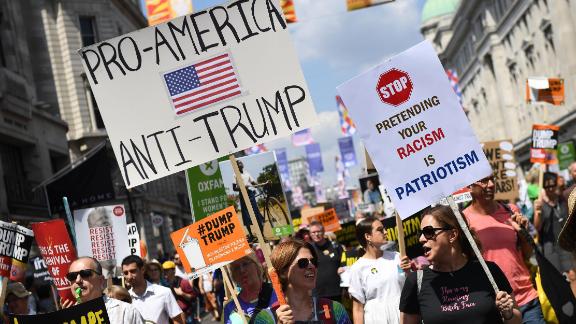 Now playing
00:54
Demonstrators gather in London for Trump visit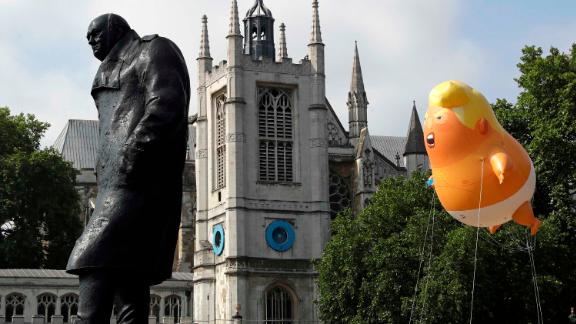 Now playing
01:24
'Trump baby' blimp takes to London's skies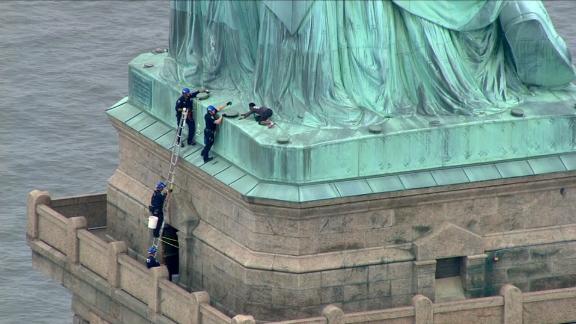 Now playing
01:04
Woman climbs base of the Statue of Liberty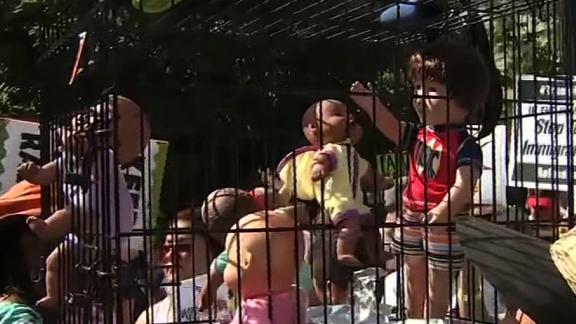 Now playing
00:58
Protesters carry a dog crate with baby dolls inside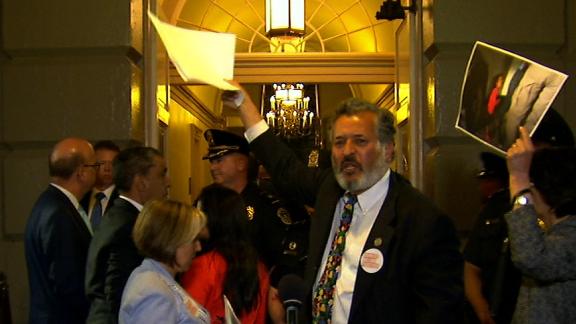 Now playing
00:48
Lawmakers yell at Trump after GOP meeting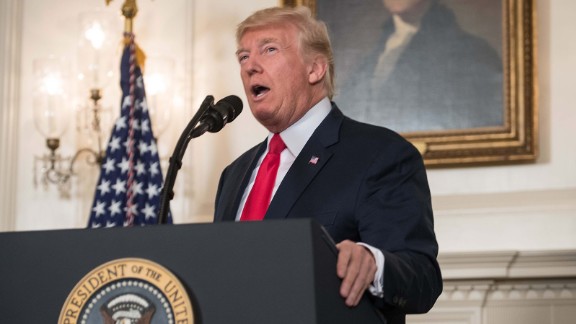 Now playing
01:49
Trump's day-by-day response to Charlottesville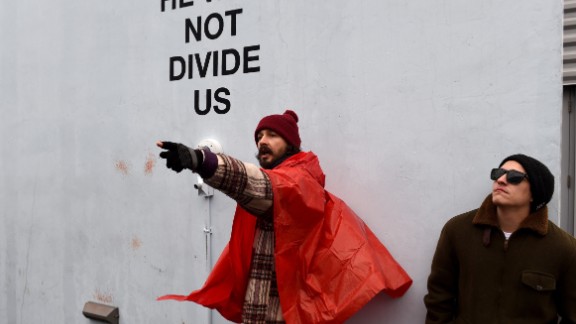 Now playing
00:45
Shia LaBeouf arrested at anti-Trump protest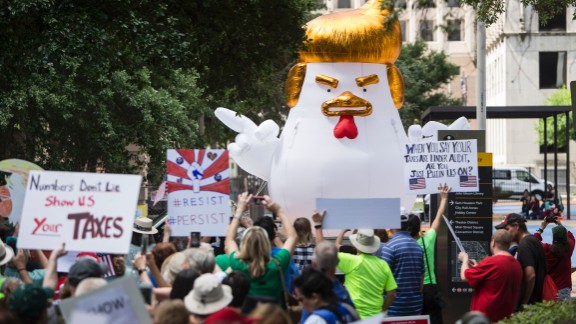 Now playing
01:15
Tax marches across the US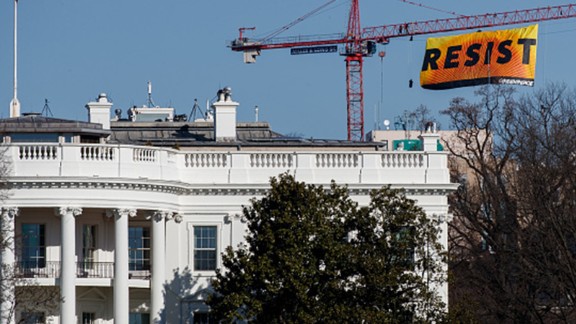 Now playing
00:57
Activists scale crane to protest Trump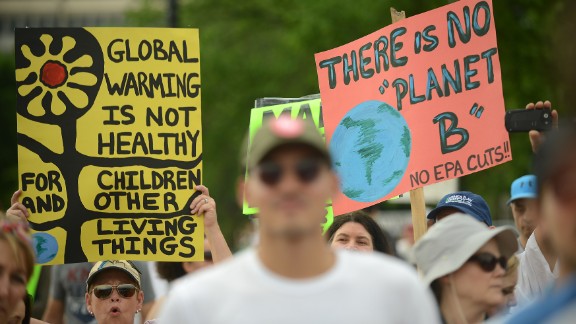 Now playing
01:36
Thousands march to protest Trump policy
Now playing
01:04
Fights erupt at California protest
Now playing
00:45
'March for Truth' protests in dozens of cities
Hales blamed the vandalism on "some anarchists who hijacked" the protest.