Story highlights
The 'hardest, highest' glass ceiling held firm Tuesday night, but these women have shattered others
Women leaders share their thoughts on Clinton's historic status
(CNN) —
Hillary Clinton made it further than any woman ever has on her quest for the presidency, but she wasn't able to crack that "highest, hardest glass ceiling."
CNN Opinion asked women who lead in their fields – actors, athletes, scientists, businesswomen, activists, philanthropists and heads of state – to reflect on the meaning of Clinton's historic candidacy.
The views expressed in these commentaries are their own.
Gloria Steinem: 'Young women should go on doing what they know is right'
I supported and celebrated Hillary Clinton as a presidential candidate not only because she is a female human being, but because she stood for the right of all women in the world to decide our own reproductive lives; for a foreign policy that recognizes violence against females as the biggest indicator of all other violence; against global warming as an ultimate warning and danger, and for democracies that see people as linked, not ranked.
It's important to remember that she won the popular majority vote with every one of those positions, and that Donald Trump opposes them all, would put women's reproductive lives in the hands of the government, and sees the world as a hierarchy with him at the top. What he seems not to know is that all change grows from the bottom, like a tree, and he might slow change but can never stop it. Young women should go on doing what they know is right. I and countless others are here to help.
Gloria Steinem is a feminist activist and author.
Uzo Aduba: Clinton's candidacy 'confirms the art of dreaming'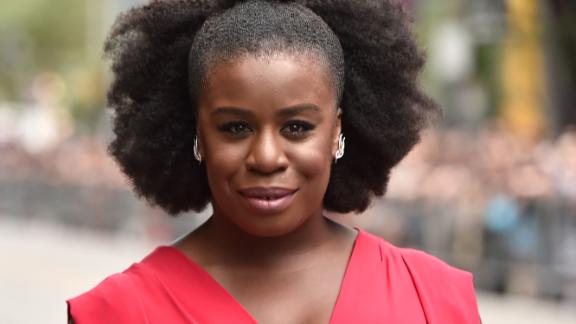 Alberto E. Rodriguez/Getty Images North America/Getty Images
Having a female candidate as the nominee of a major political party confirmed the art of dreaming. Not only for those persons identifying as female, but for all Americans trusting in the guiding principle that "all men are created equal."
Uzo Aduba stars in "Orange is the New Black." She can currently be seen in Ewan McGregor's film "American Pastoral."
Janet Murguia: 'We will continue our century-old fight'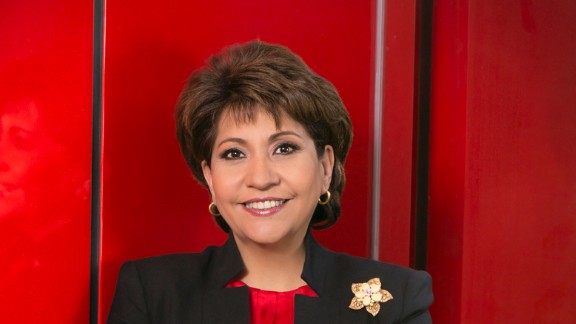 Violetta Markelou
Women and young girls will not be discouraged by today's results. We will continue our century-old fight for our proper seat at the table.
Janet Murguia is the President and CEO of National Council of La Raza.
Jennifer Finney Boylan: How will we react to 'difference' now?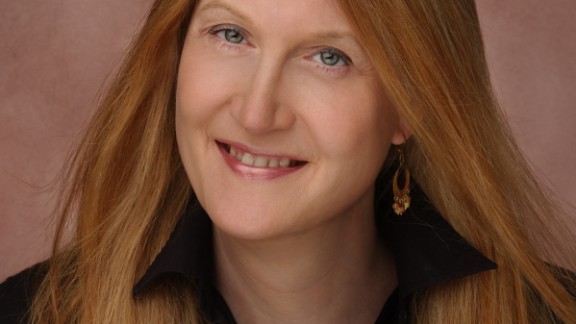 © 2007 Photos by James Bowdoin
The most important challenge in life is our ability to compassionately imagine the lives of others – all the ways their struggles and joys are different from our own. And yet, Donald Trump's entire campaign has been based around the idea that white men want their country "back." His victory feels like a rejection of people like me (a transgender woman) – and of every single last soul in this country who has a "difference." After this election, how will we react to "difference?" With love and compassion? Or with hatred and fear?
Jennifer Finney Boylan is the author of 15 books and is the inaugural Anna Quindlen Writer in Residence at Barnard College of Columbia University. She also serves as the national co-chair of the Board of Directors of GLAAD.
Billie Jean King: 'You never walk away from a fight'
ANDREW COPPA PHOTOGRAPHY
This year's election had a lot of Billie Jean King vs. Bobby Riggs in it. And not everyone had the stomach for it. The divisiveness in our nation around this election takes me back to the 1970s with Title IX, Vietnam, Watergate, the Women's Movement and Roe v. Wade. Only this time around there was much less civility. But as I have learned, making history is not an easy responsibility, it's a constant challenge and when you truly believe in the cause, you never walk away from the fight.
Today's 14-year-old boys and girls will be eligible to vote in the next presidential election. When they go to the polls, they will have already seen an African American man lead our nation and a woman make a powerful bid for the job. This level of equality in action gives them a broader perspective and will empower them as they become our future leaders.
Billie Jean King is a former World No. 1 professional tennis player. She is the founder of the Billie Jean King Leadership Initiative and a 2009 recipient of the Presidential Medal of Freedom.
Hana Ali: 'A subliminal shockwave to little girls of all ages around the world'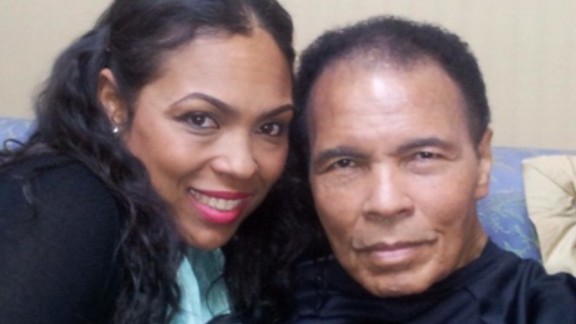 Courtesy of Hana Ali
I think most would agree that Hillary Clinton has already succeeded. Hillary has cracked the glass ceiling. She may not have broken it, but she has paved the way for the little girl who will one day soar through it. She taught us all that the "Impossible is Nothing" slogan, which most of us grew up believing was reserved for great men like my father, applies to boys and girls. The moment Hillary Clinton announced her presidential candidacy she sent a subliminal shockwave to little girls of all ages around the world, just as my father once did when he empowered a room full of little brown boys by saying: "I've shown you now what WE can do …I've shown you all what YOU can accomplish!"
Hana Yasmeen Ali is the co-author with her father of "The Soul of a Butterfly." She is currently working on her memoir, "At Home with Muhammad Ali" (Penguin Random House), due mid 2017.
Christie Todd Whitman: 'I salute you'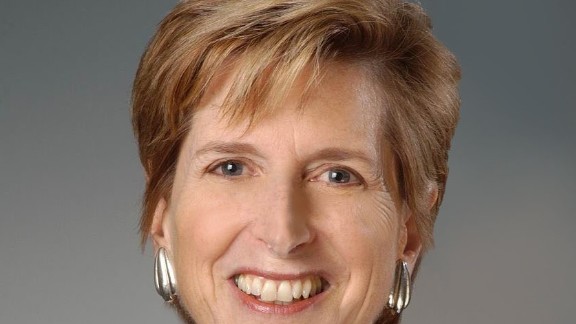 I salute you, Secretary Clinton, for becoming the first woman to be one of the major parties' nominee for President. You have broken a glass ceiling that desperately needed shattering and it is my hope that as a result many women will show the country what a difference a woman can make.
Christie Todd Whitman served as the Republican governor of New Jersey from 1994 to 2001 and is an advisory committee member of the Women's Coalition for Common Sense, the bipartisan initiative founded by former US Rep. Gabrielle Giffords.
Reshma Saujani: 'You can't be what you can't see'
Robin Marchant/Getty Images North America/Getty Images for Advertising Week New York
I always say that "You can't be what you can't see". Role models are hugely important, particularly in industries like tech were women are so vastly underrepresented. Fortunately, the history of computer science is full of female leaders – from Grace Hopper to Katherine Johnson, who wrote code for the first moon landing – and we need to promote the stories of these past leaders and elevate new female leaders in tech.
Reshma Saujani is the founder and CEO of Girls Who Code.
Judy Gold: 'I pick myself up, dust myself off, and start all over again'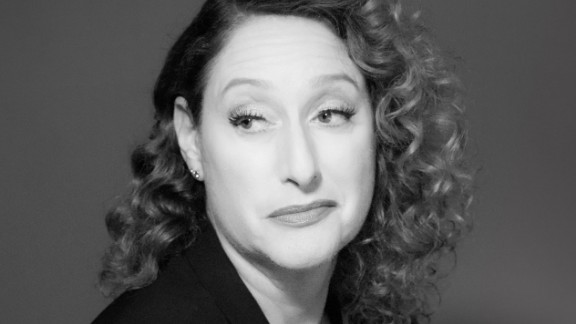 Courtesy of Judy Gold
When I was a child, a woman could not keep her job if she was pregnant, could not report sexual harassment, could not get a credit card or mortgage, could not have a legal abortion, and could not run in the Boston Marathon. There were laws prohibiting interracial marriage, and segregation was still rampant in the South.
And we fought for what is right.
When I was a young adult, I watched friends suffer and die from a hideous disease that, at the time, was attributed exclusively to the gay community.
And we fought for equality.
As a young mother, I walked my child home from kindergarten as smoke billowed above in downtown Manhattan, while shock, fear and grief enveloped everyone around us.
And we came together as a nation.
As an adult orphan, I witnessed the first woman run for the most powerful office in the world with dignity and class as she fought the forces of bigotry, ageism, intolerance, rancor, untruths, and wanton sexism.
And we learned the fight is not over.
In the words of Dorothy Fields, a daughter of Polish immigrants who was 15 years old when women were granted the right to vote:
Now nothing's impossible, I've found for when my chin is on the ground,
I pick myself up, dust myself off, and start all over again.
Don't lose your confidence if you slip, be grateful for a pleasant trip,
And pick yourself up, dust off, start over again.
Judy Gold is a stand-up comic in New York, actress, writer and winner of two Emmy Awards. She is the host of the podcast "Kill Me Now," available on CBS' play.it and iTunes or at judygold.com/podcast. Follow her on Twitter @JewdyGold.
Erica Jong: Election 'revealed how sexist we still are'
Photo by MaryAnn Halpin
Just as the election of the first black president showed us how racist our country still is, the candidacy of a woman revealed how sexist we still are. We will have to work hard to change the deep prejudices against women, but at least they will be out in the open for the first time. These events have made me so much more aware of all the work we have yet to do.
I've been thinking a lot about the unmistakable prejudice against women in America. So many other countries have had women leaders yet for us it seems so difficult. How is this connected with our love affair with weapons? With our history as a country that always wanted to expand westward? I thought we were making much more progress against prejudice but the witch hunt against Hillary Clinton seems to have worked. I've always believed that the word can change the world. For the first time, I am wondering if this is true. It seems we will have a president incapable of reading. That can be truly dangerous. I hope I am wrong and that America's good heartedness will triumph.
Erica Jong is a poet, novelist and nonfiction writer with more than 24 books published. Her novel "Fear of Flying" celebrated its 40th anniversary in 2013, and has sold over 27 million copies in 42 languages. Her latest novel is "Fear of Dying."
Paula A. Johnson: 'Real progress doesn't happen overnight'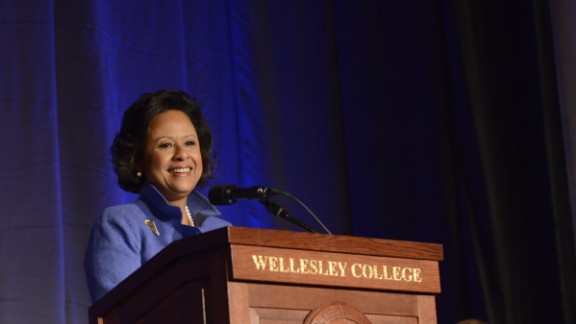 Wellesley College
At Wellesley College, alma mater of Hillary Rodham Clinton '69, we believe that the surest way to improve the world is through educating and empowering women. As a women's college with more than a century of success in creating women leaders, we understand this mission better than anyone.
Although Secretary Clinton did not become president, we are living at a transformational moment for women and for women's leadership. No matter our political views, the achievements of Hillary Rodham Clinton have set a new standard, both symbolically and literally, for the heights to which women can rise.
For the first time, women see themselves reflected at the highest level of leadership and feel a profound sense of hope for all that is possible. They are inspired to find their voice, to take risks, to match their competence with confidence in pursuing tangible, positive change in the world—to make, as Hillary said to her fellow graduating classmates at Wellesley in 1969, "what appears to be impossible, possible."
History has taught us that real progress doesn't happen overnight. While the opportunity for women's leadership continues to expand, social and economic inequality continues to increase, and these inequities weigh especially heavily on women. Wellesley and other advocates for women's leadership have a responsibility to tackle these inequities head on – we must keep pushing to transform the world into which the next generation of women will lead.
Paula A. Johnson is the 14th president of Wellesley College. Dr. Johnson, a cardiologist, founded the Connors Center for Women's Health and Gender Biology and served as its Executive Director and Chief of the Division of Women's Health at Brigham and Women's Hospital, a Harvard teaching hospital and one of the leading academic medical centers in the world.
Debbie Allen: It is still a 'win for all women'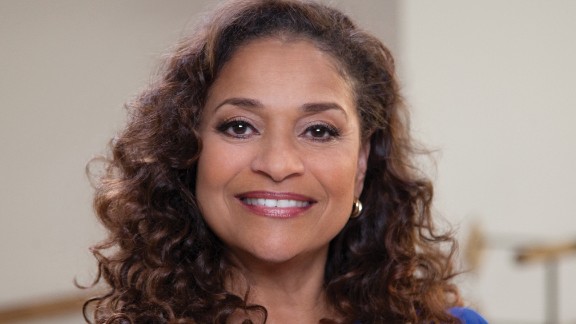 Courtesy of Debbie Allen
Despite the outcome, Hillary Clinton won the nomination and has had such an incredible fight to the finish. It speaks volumes about the power of women and our innate ability to nurture, to lead, to love, and to last. There is no loss as I watch Hillary Clinton's rise as she sought the nation's highest office. Whatever the outcome, it is a win for all women.
Debbie Allen is an American actress, dancer, choreographer, television director, television producer, and a member of the President's Committee on the Arts and Humanities.
Carrie Keagan: 'My heart aches'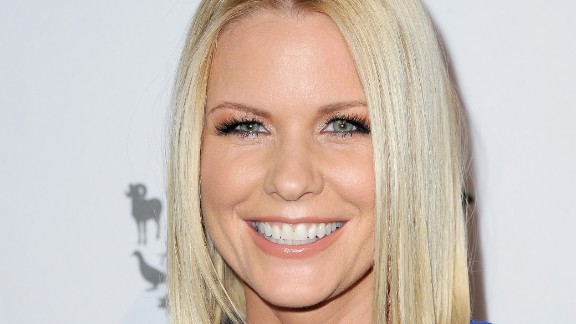 Angela Weiss/Getty Images North America/Getty Images for The Humane Society Of The United State
My heart aches with disappointment. Today, we have suffered a great wound. Not just as women but as Americans. However, the legacy of Hillary Clinton, along with her unparalleled accomplishment of being the first woman to receive her party's nomination for president of the United States, shall forever remain a powerful symbol of hope for women, young and old, everywhere. It is proof that the glass ceiling can hold us down only as long as we refuse to shatter it. And, in spite of her tragic defeat, now and future generations of women will remember this incredible woman's unwavering determination and the enormous strides she made towards finally shutting down gender inequality.
Carrie Keagan is a talk show host, comedian, entrepreneur and potty-mouthed pop culture raconteur whose upcoming projects include her first book, "Everybody Curses, I Swear!" and "Bravo After Hours with Carrie Keagan."
Jay Newton-Small: It's hard 'not to imagine the road not taken'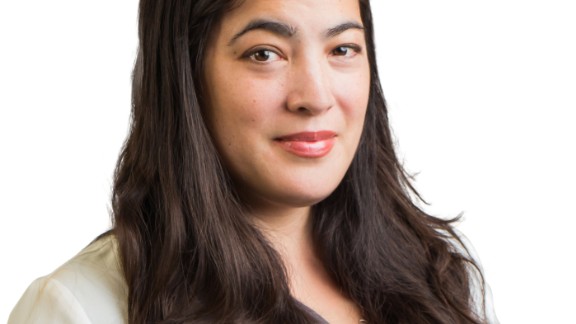 New America
It's difficult to imagine a campaign with a starker choice for women. It's even harder not to imagine the road not taken. The toughest thing to contemplate is the idea that women might not get there in our lifetime. I hope we will see a woman in the Oval Office in my lifetime.
Jay Newton-Small is a former TIME magazine correspondent, author of "Broad Influence: How Women Are Changing the Way Washington Works" and co-founder of Memory-Well.com. She is a fellow at New America.
Gloria Feldt: 'Let's get back to work'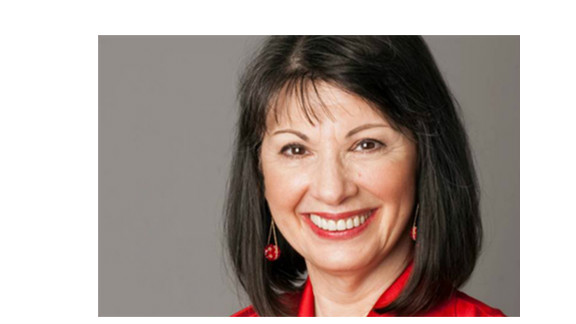 Courtesy of Gloria Feldt
I've been a women's advocate for four decades, so I wanted to savor the moment of victory for a first woman president of the country I love. But my experience from the lowliest grassroots to the highest halls of power tells me that defeat brings new opportunities that will soon unfold, sometimes in ways we never imagined. So grieve for a day or two, ladies, and let's get back to work. The movement for gender parity in leadership has just become more important than ever.
Gloria Feldt is co-founder and president of Take the Lead.
Robin Morgan: 'I refuse to b