Story highlights
International community not doing enough to pressure China on human rights, report says
Actions by UK and Swedish governments regarding citizens detained by China rebuked
The case of five Hong Kong booksellers allegedly abducted by Chinese government agents shows how the international community has failed to pressure Beijing on human rights, a new report claims.
In June, bookseller Lam Wing-kee told CNN how he was blindfolded and seized by "special forces" as he crossed the border from Hong Kong to China.
He spent five months in solitary confinement and a time under house arrest before being returned to Hong Kong on bail, where he defied his captors to tell the world what had happened.
"The booksellers' disappearances were a vivid indication that the long arm of the Chinese security state could and would reach into Hong Kong and beyond," PEN America, which lobbies for free speech rights worldwide, said in a statement.
Angry response
Beijing has always reacted vociferously to international criticism, especially on what it considers "sensitive" topics like Hong Kong, Tibet or Taiwan.
Last month, Foreign Ministry officials angrily slapped down a British report into the situation in Hong Kong.
The UK – which has a treaty obligation to Hong Kong as a signatory to the 1984 Sino-British Joint Declaration – said the booksellers case was a "serious breach" of the declaration and raised concerns over the city's constitutional protections.
"Given this hostile response to public expressions of alarm or outrage, foreign governments have often preferred private diplomacy in China over public condemnation of even egregious human rights violations," according to the PEN report.
Human Rights Watch warned last year that "even as China has taken major steps backwards on human rights under Xi Jinping, most foreign governments have muted their criticisms of its record."
Speaking at an event in New York this week, dissident Chinese artist Ai Weiwei asked whether "human rights (is) still an issue can be talked about?"
He called on foreign governments to do more to pressure Beijing: "There's no excuse to sacrifice any values, to not mention human rights, not to defend those values. This is a very bad move."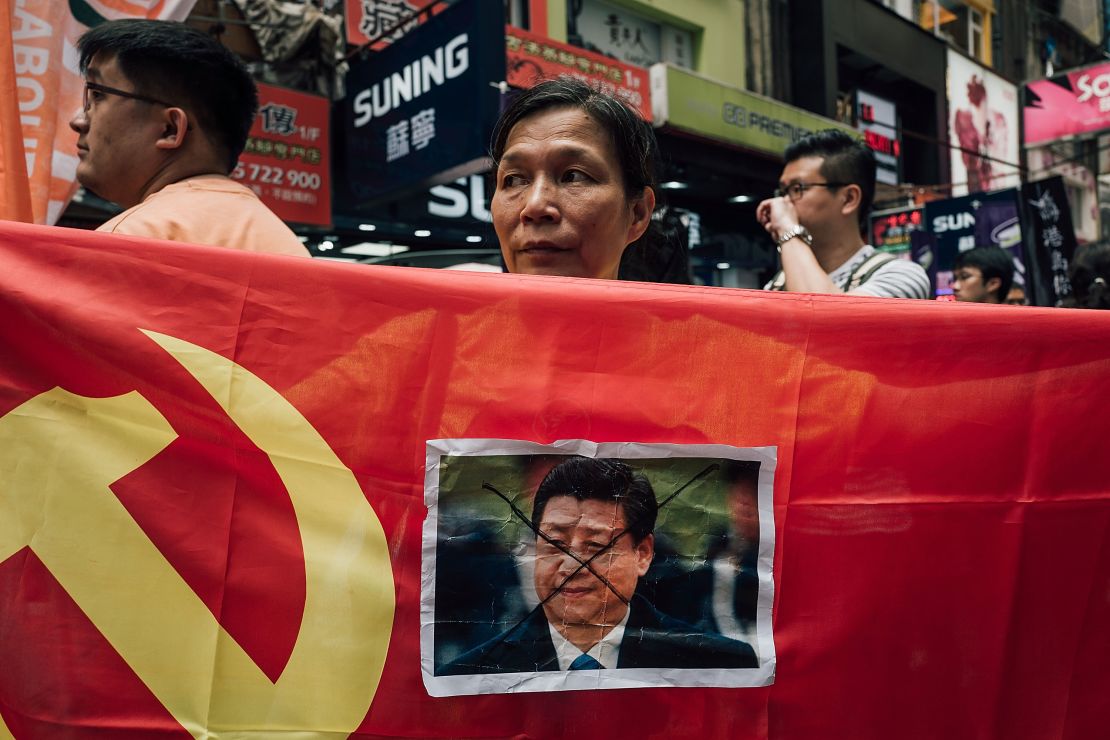 'Bizarre view of citizenship'
Angela Gui, whose father Gui Minhai is still in detention in China, told PEN that "if the international community stays quiet, it's just going to be forgotten about and the Chinese will keep him as long as they like."
Gui Minhai is a Swedish citizen, and the country's representatives have called for him to be released. He was born in China but does not hold a Chinese passport.
Beijing however has largely refused to acknowledge Gui's Swedish citizenship, and regards him as Chinese.
British diplomats have also complained of being denied access to detained bookseller Lee Bo, who holds a UK passport.
Lee is "first and foremost a Chinese citizen," Chinese Foreign Minister Wang Yi said in January.
"It's a bizarre view of citizenship," Angela Gui told CNN recently. "China is a country that doesn't really respect the rule of law."
China has repeatedly asserted that it views Gui and Lee's cases as an internal affair, and warned against "unwarranted accusations" from outside parties.
The booksellers case, warns PEN, "indicates China's determination to unilaterally define issues of narrative and even identity, in the expectation that it will not be challenged."