Story highlights
Shia militia claim to have held western road out of Mosul, a key escape route for ISIS fighters
Iraqi forces clearing road 200 meters (yards) from Mosul
Shia militia involved in the offensive around Mosul say they have cut off an avenue of retreat for ISIS fighters who remain in the city.
The Popular Mobilization Units (PMU) – a largely Shia paramilitary force assigned the task of advancing west of Mosul – say they have cut access to the main road leading from Mosul to western Iraq and toward Syria.
The PMU are advancing toward the town of Tal Afar, a largely ethnic Turkmen town and another, smaller ISIS stronghold, about a 77 kilometer (47 mile) drive west of Mosul. Because of its ethnic makeup, the fate of the town is a "very sensitive issue" for the Turkish government, Turkish President Recep Tayyip Erdogan said Sunday.
The Turkish government has massed armaments on the Turkish-Iraqi border to combat "terrorist" activity.
"We definitely do not regard (the paramilitary units' involvement) positively in Tal Afar and Sinjar. I already told this to officials clearly," Erdogan added.
A statement on the PMU Twitter feed said the group was steadfast in their role and that "no Turkish threats will change this."
Iraq has warned Turkey it is not welcome to take part in the offensive. But Ankara says it has already taken part in an assault, on the request of Kurdish Peshmerga forces that Turkey has trained.
US general: Fight for Mosul will get tougher
Eastern Mosul a stone's throw away
The eastern suburbs of ISIS-held Mosul are in sight, but the Iraqi forces trying to liberate the city are still struggling to get there.
ISIS snipers, relentless gunfire and mortar shelling are still keeping troops from penetrating the city's border.
CNN Senior International Correspondent Arwa Damon, traveling with US-trained Iraqi counterterrorism forces, was just 200 meters (219 yards) from Mosul's eastern perimeter on Wednesday, with just a barren berm between her and more than 1 million civilians trapped in the city.
On Wednesday around 100 ISIS militants were seen riding motorcycles around the eastern Mosul neighborhood of al Qudes, witnesses tell CNN.
Some of those riding the bikes were as young as 12 years old, they said. Some were wearing suicide vests.
Residents in the al Qudes neighborhood tell CNN the ISIS fighters look weak and confused. Tires have been scattered through the neighborhood to be set on fire when Iraqi forces approach, the witnesses say.
Devastated city
Power and water supplies have been cut off to the city. Some shops are still open, witnesses say, but few people are willing to venture out to visit them.
ISIS has controlled Mosul for more than two years, imposing its own brutal version of Islamic sharia law, responding to "offenses" such as smoking and shaving beards with medieval-style punishments.
Life in a post-ISIS town: Shaving, haircuts and cigarettes
Officials have warned that entering Mosul will likely trigger the fiercest fighting seen yet in the offensive, and with it a major challenge – differentiating fighters from civilians.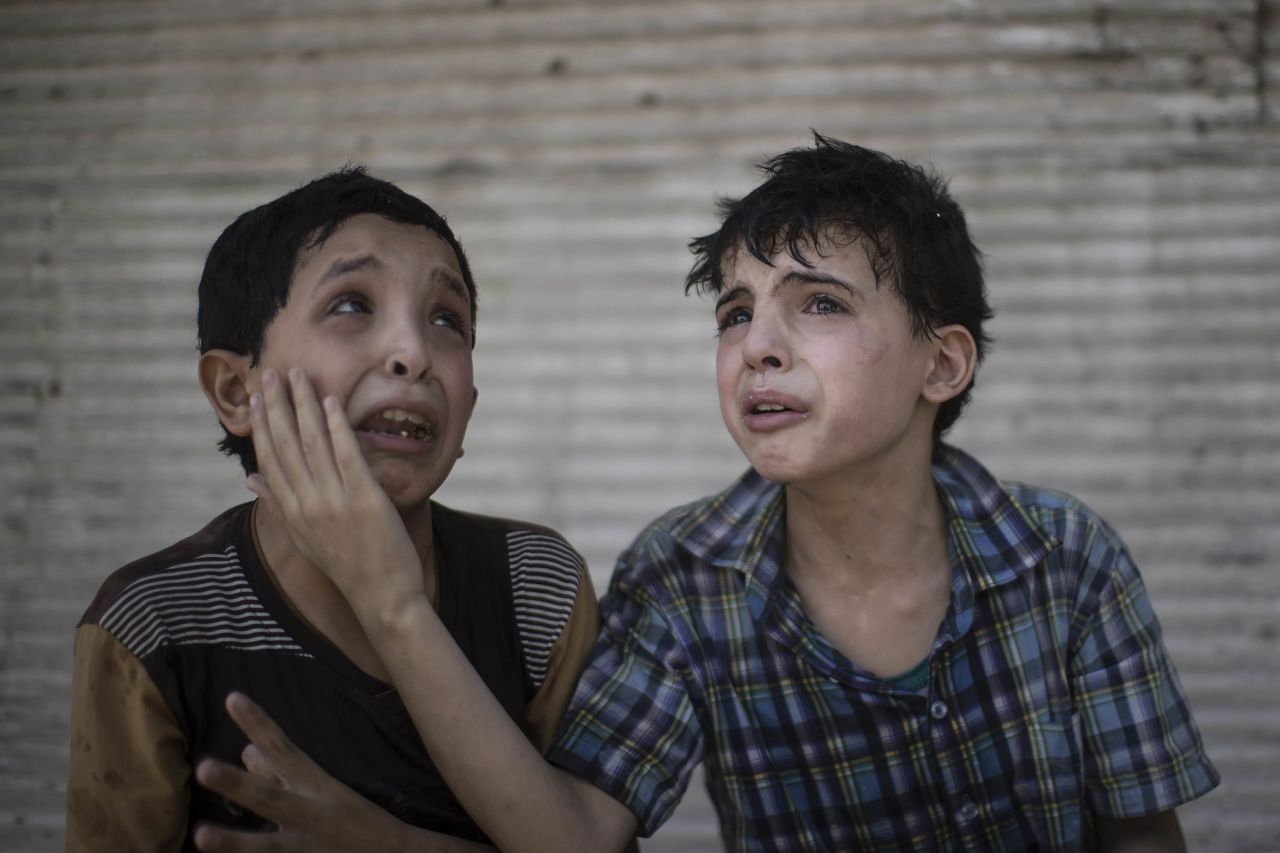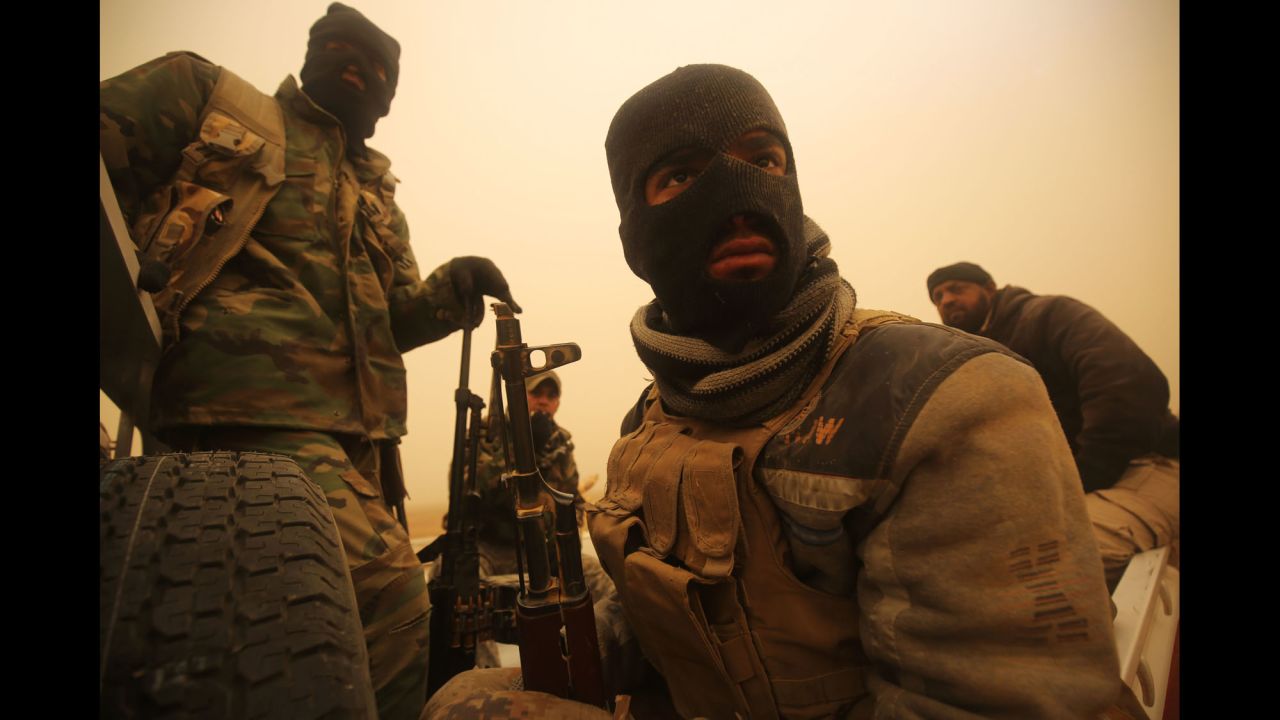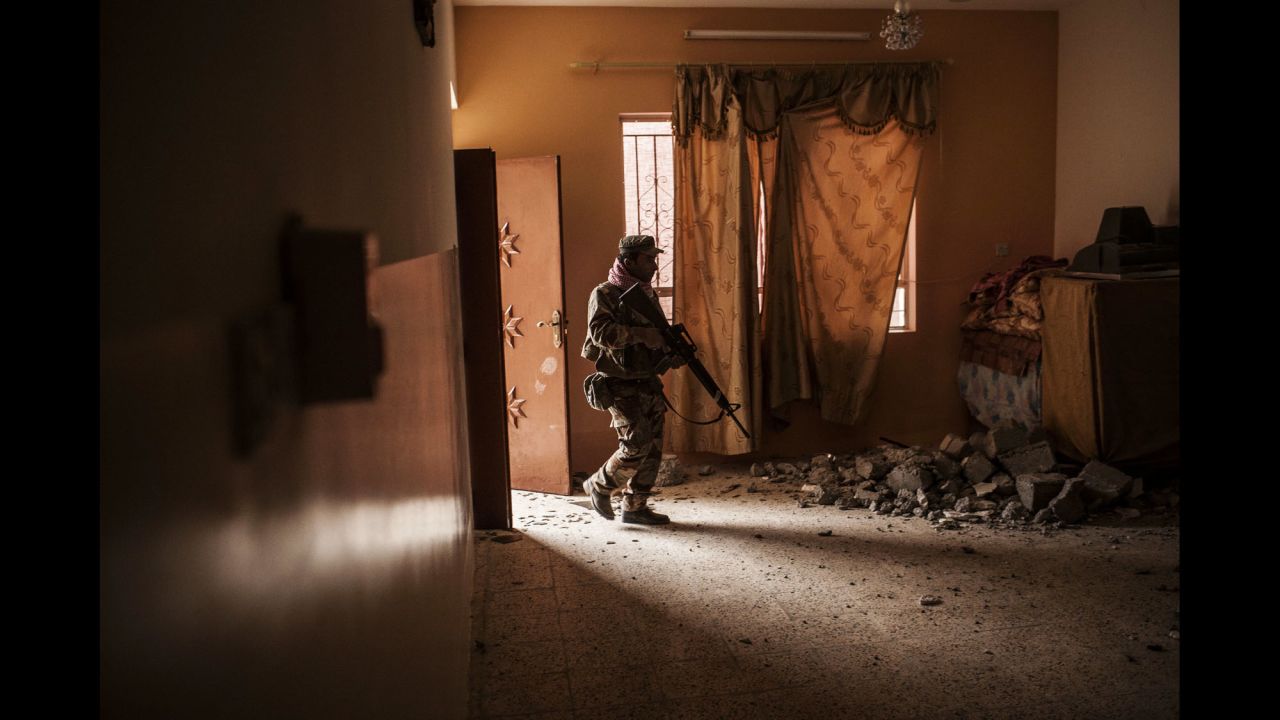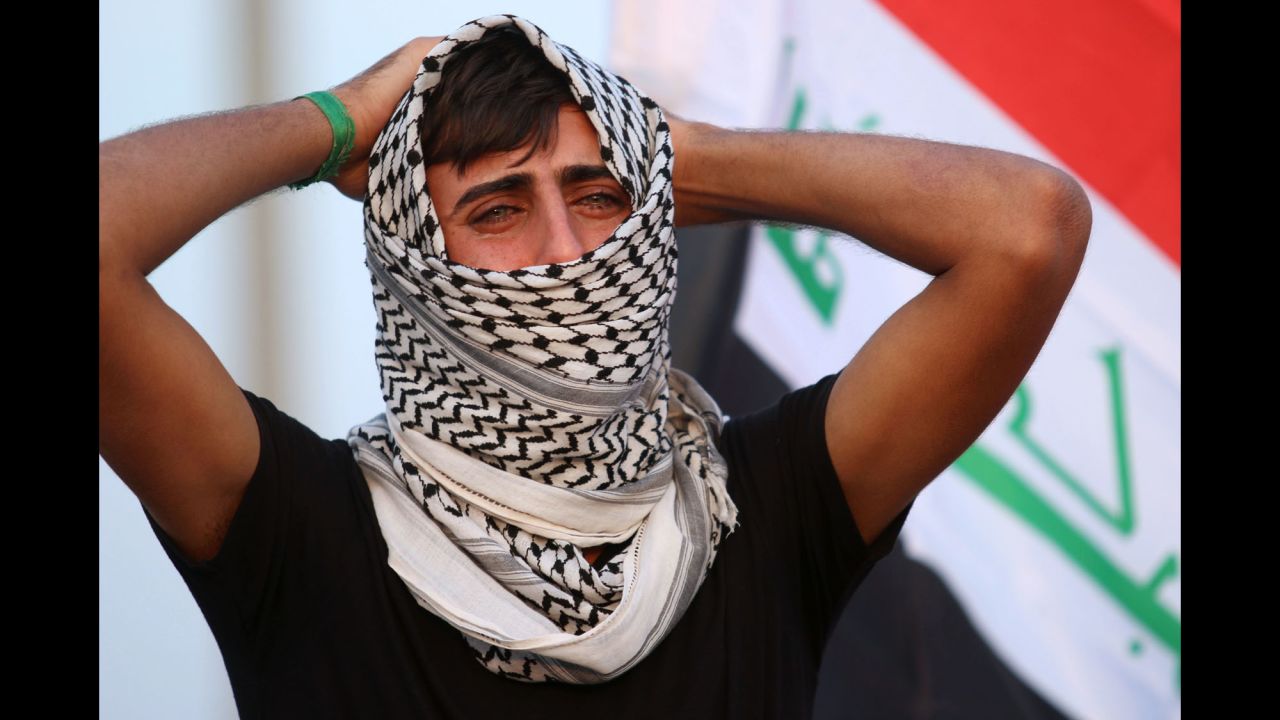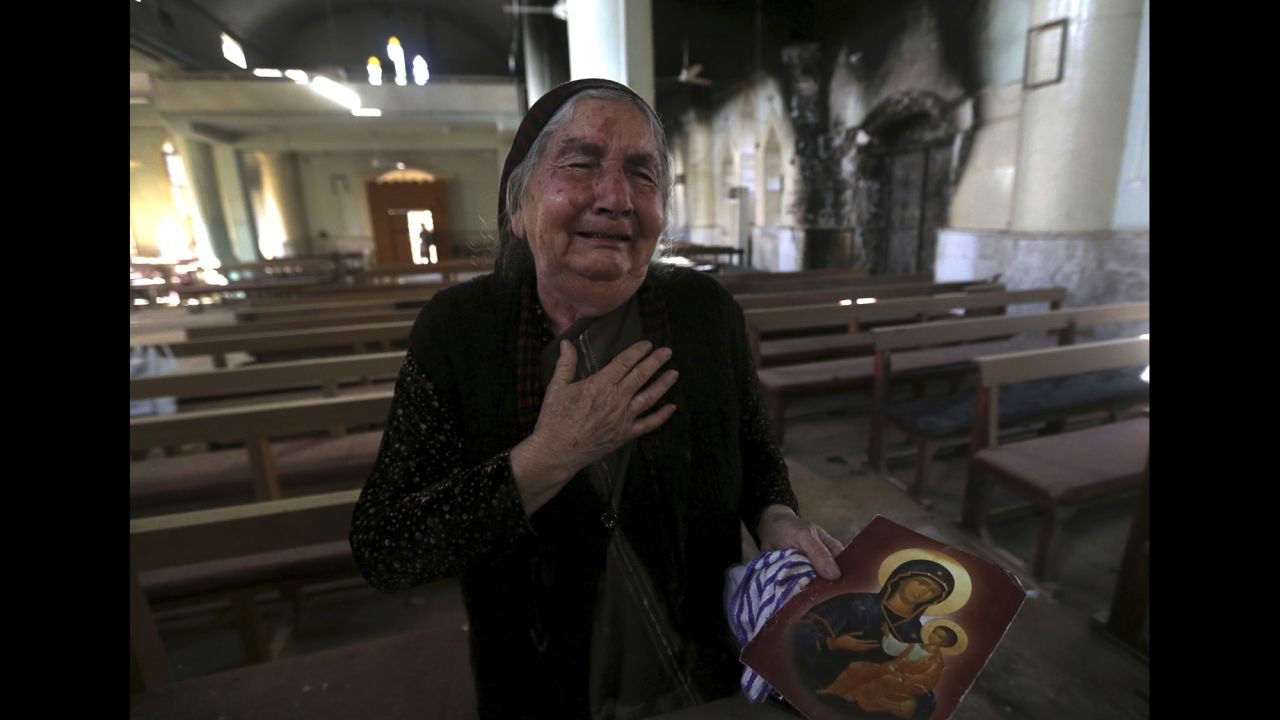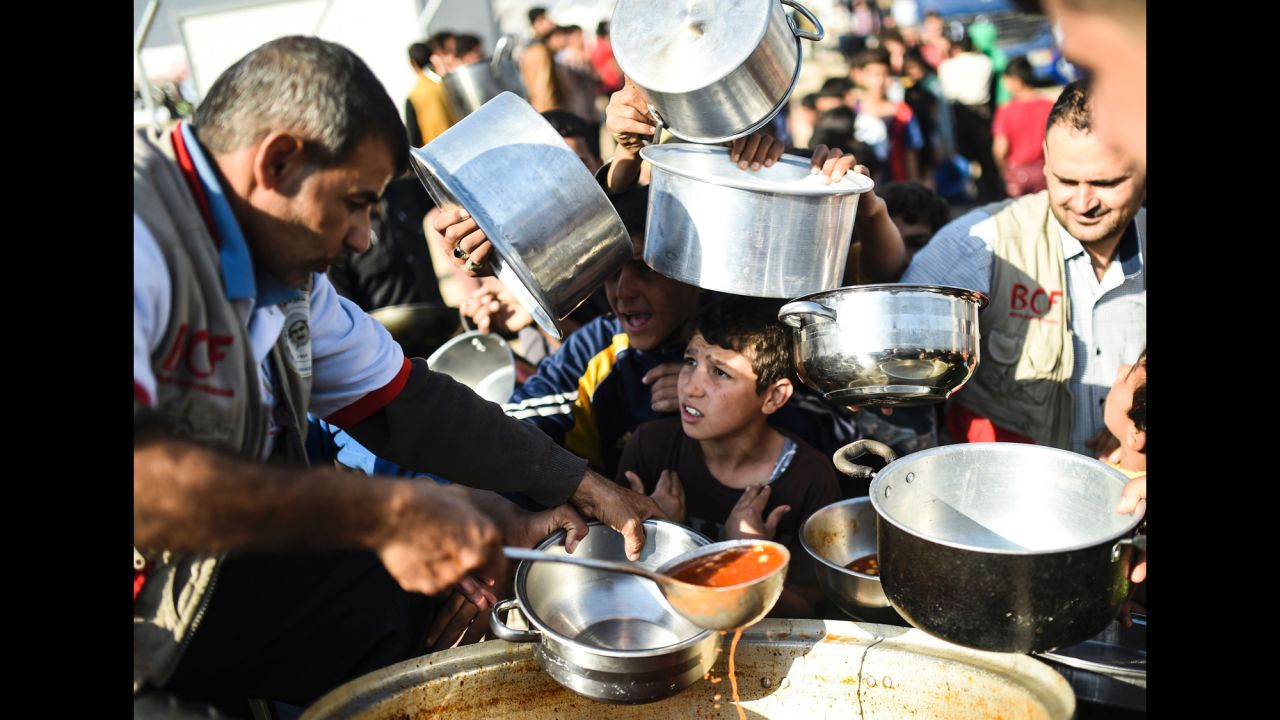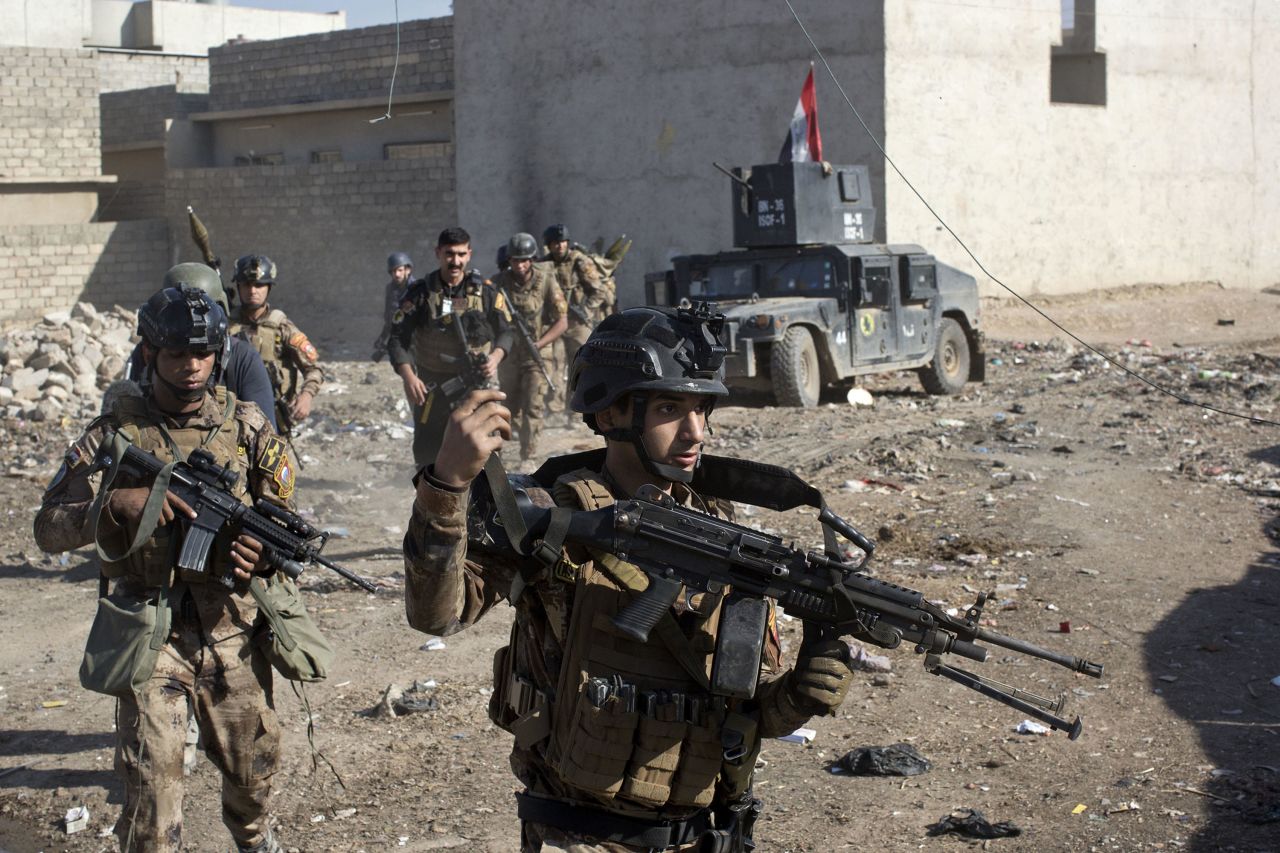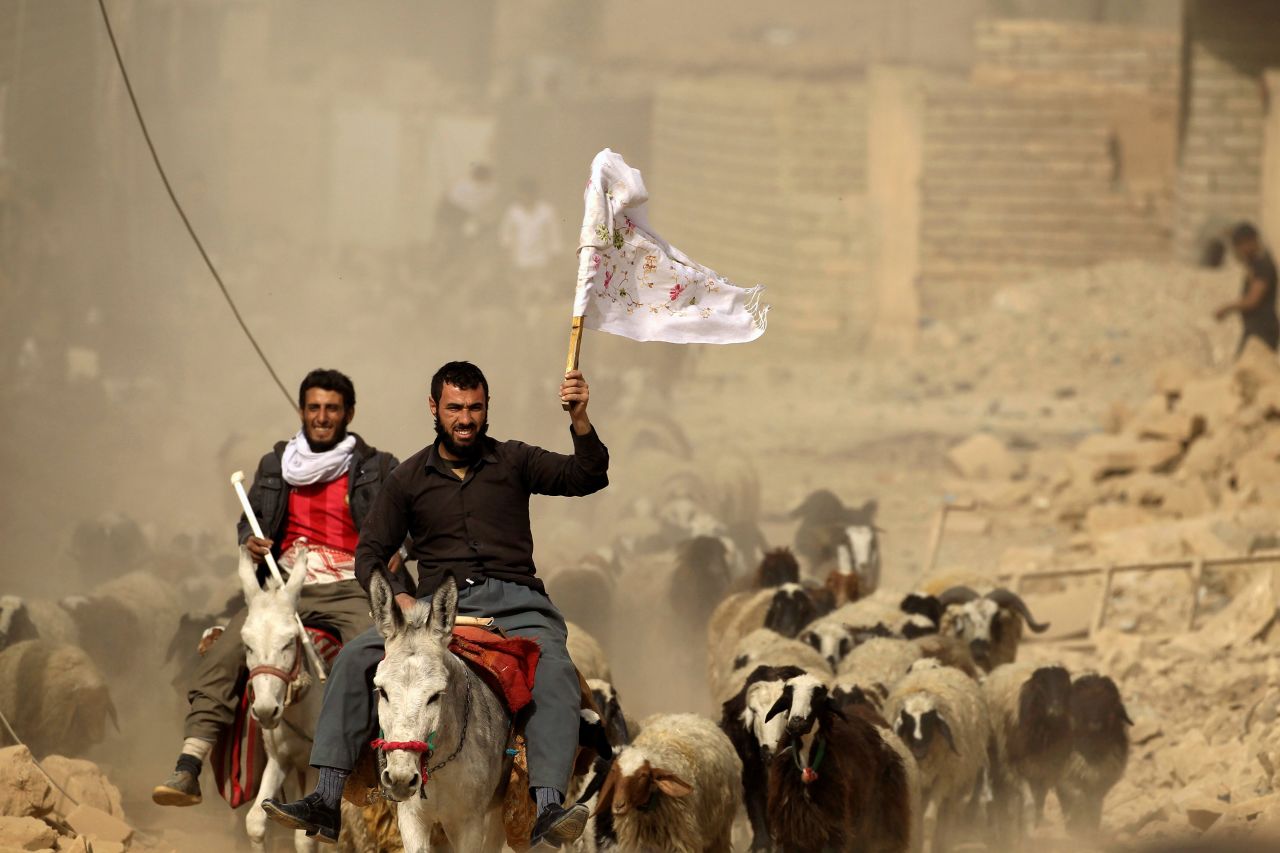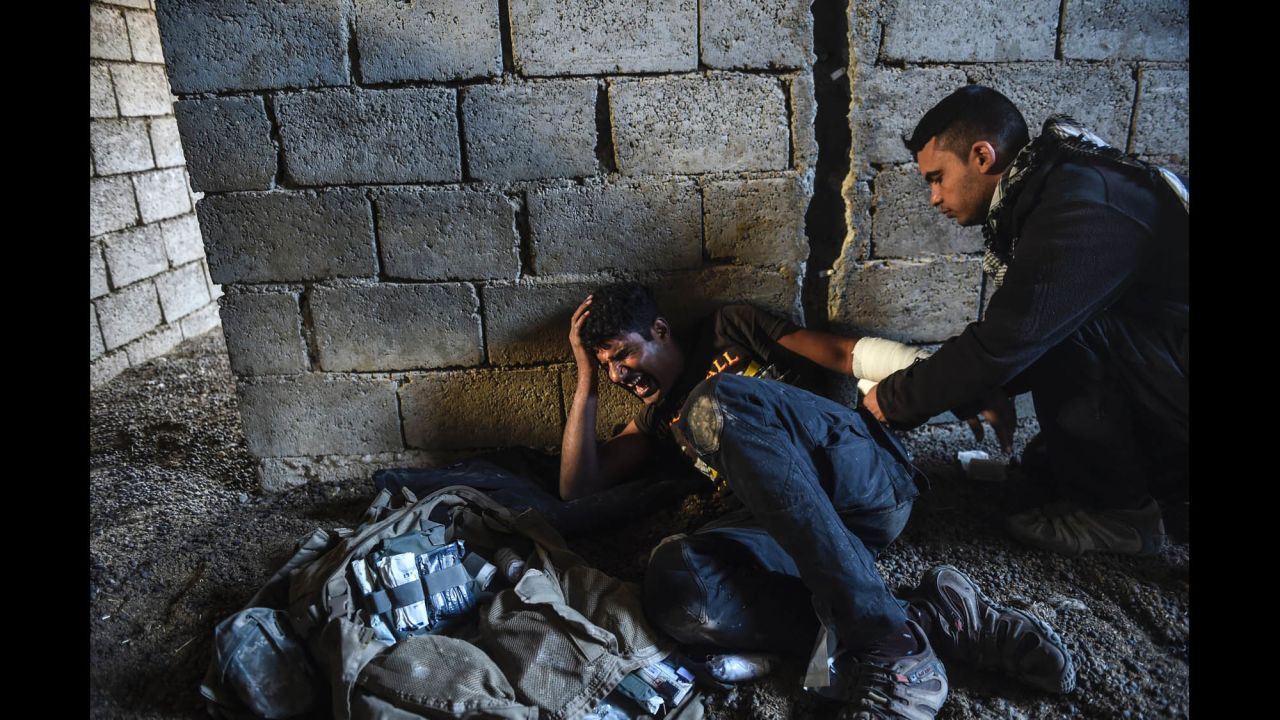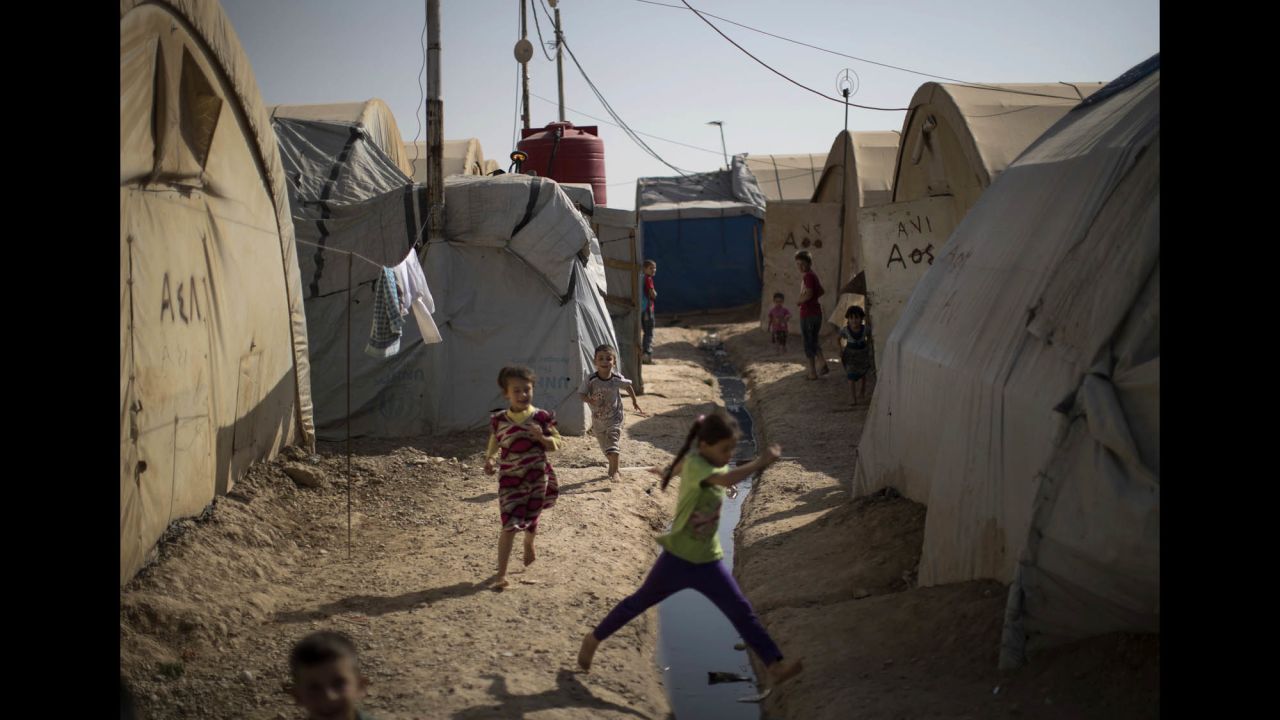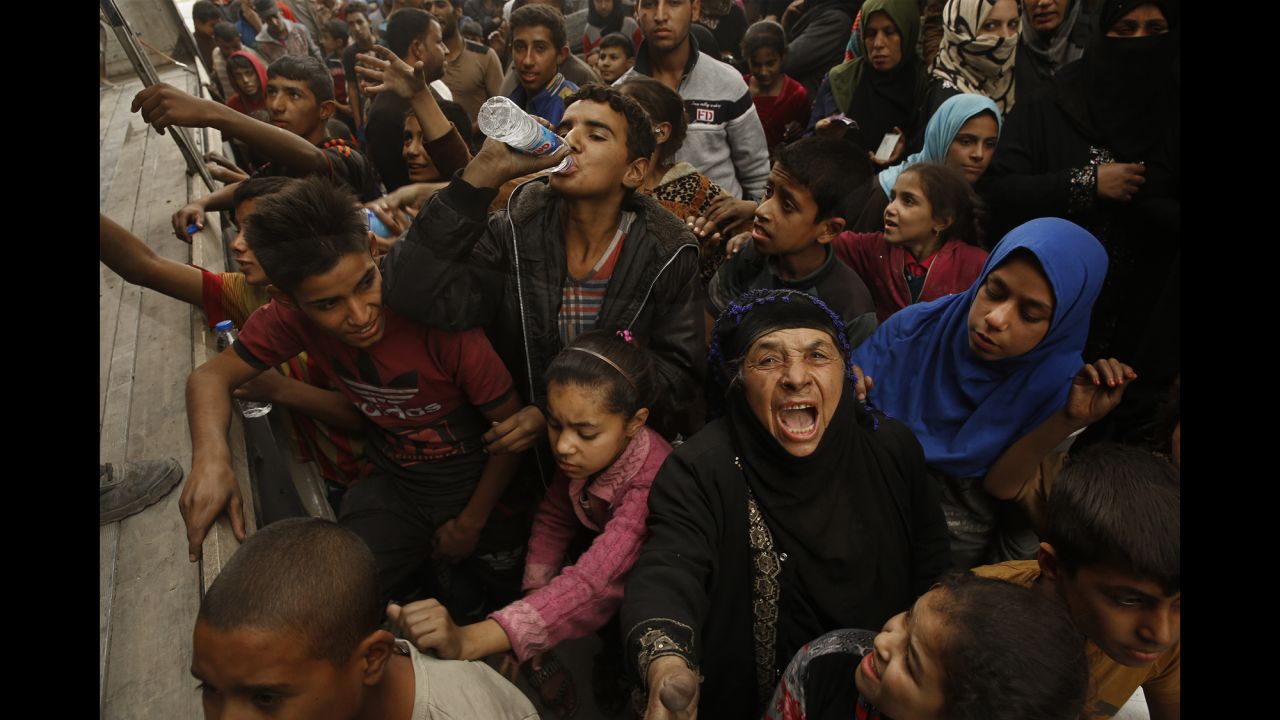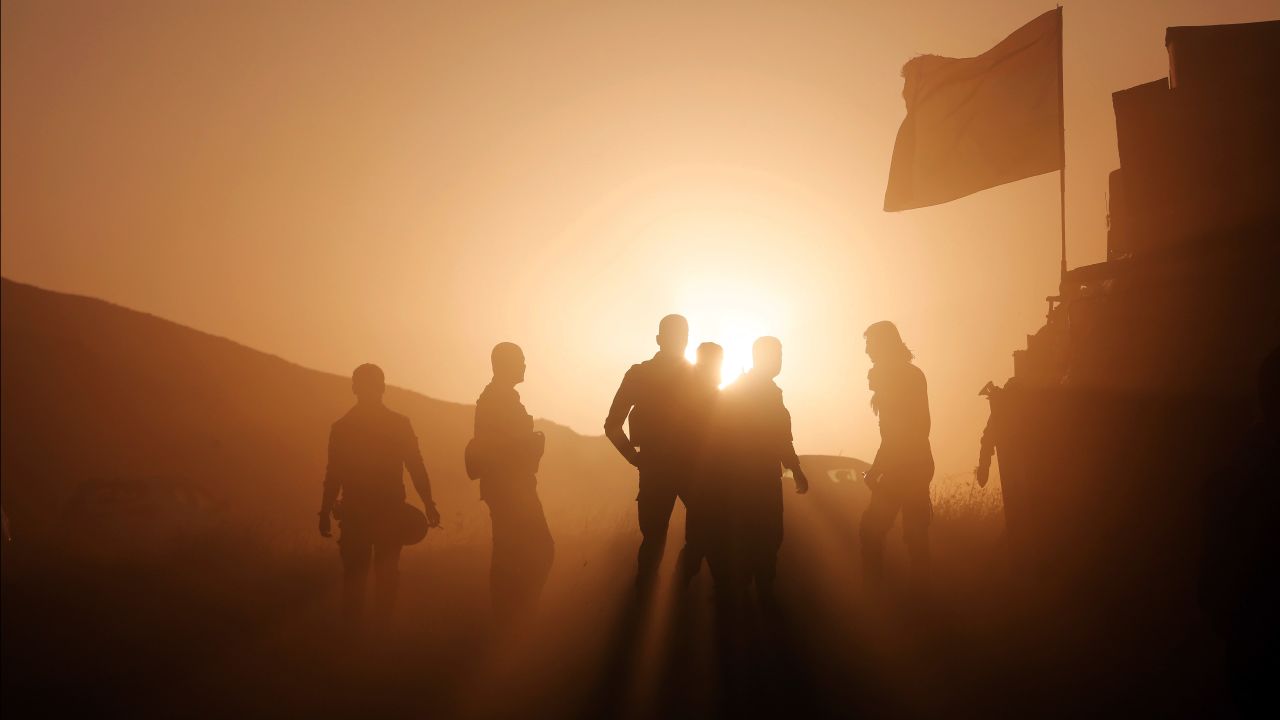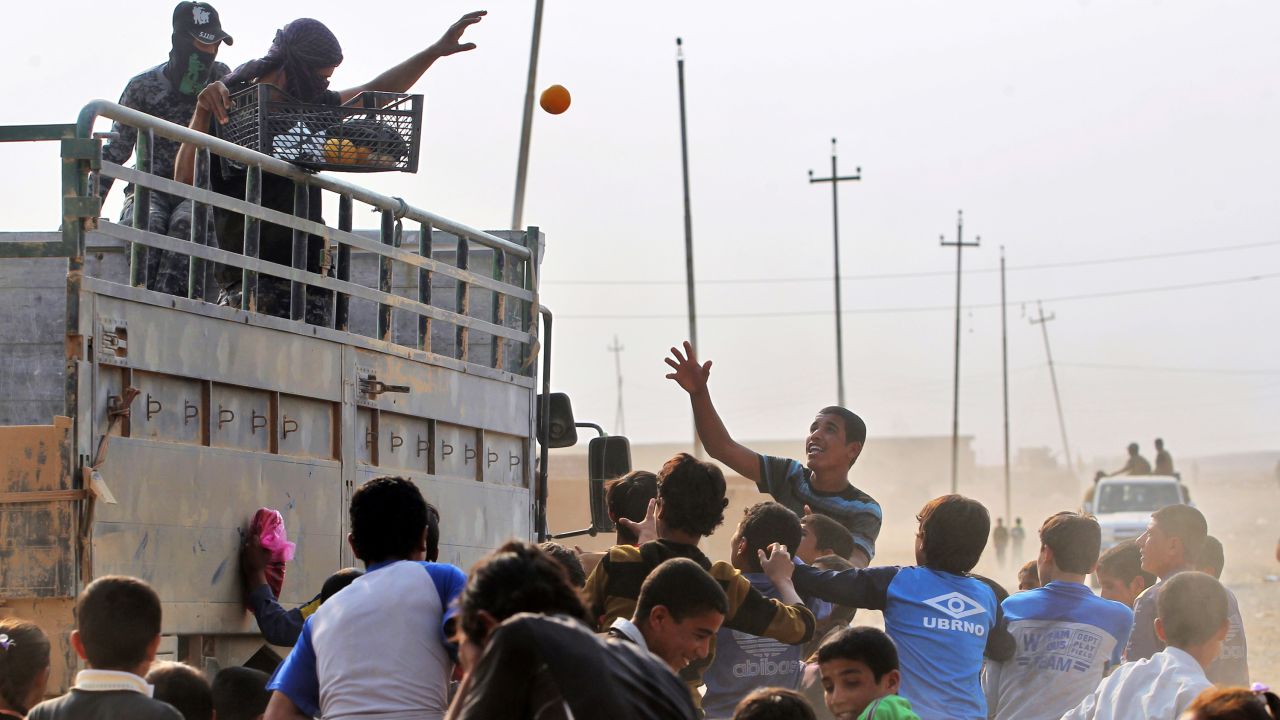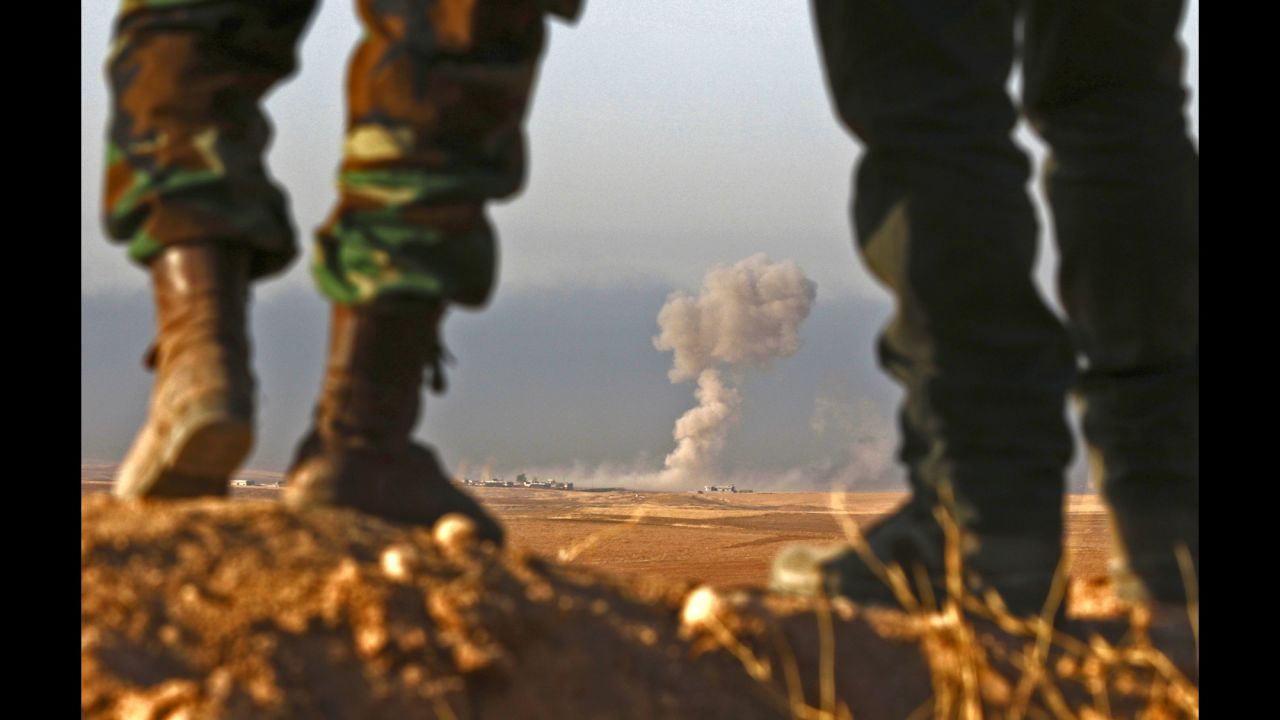 Mosul: Iraqi-led forces push into key city
Soldier reunited with family after two years apart
ISIS leader: Don't retreat
ISIS' media arm, al-Furqan, has released audio purportedly featuring its leader, Abu Bakr al-Baghdadi, in which he says he's "confident of victory" in Mosul, the group's Iraqi stronghold.
Addressing the estimated 5,000 fighters holed up in the city, the Iraqi said that "holding your ground in honor is a thousand times better than retreating in disgrace."
It is the first time in almost a year that the elusive leader of the group has been heard from publicly.
Iraq-Turkey tensions mount
The village of Gogjali, where Iraqi forces faced heavy clashes with ISIS fighters on Monday and Tuesday, is now about 75% destroyed, according to a CNN estimate.
About 100,000 forces in an Iraqi-led coalition have taken part in a decisive push toward Mosul, freeing communities from ISIS control, village by village. US defense officials estimate that ISIS has about 5,000 fighters in and around Mosul.
The Iraqi-led coalition is an extraordinary union of forces from various religious and ethnic backgrounds that have often stood on opposing sides of the country's history. Among them are Kurdish and minority Shia paramilitary groups, who are still pushing in from the north and south. US special forces have supported the operation.