Story highlights
The Taricaya turtles are on a list of vulnerable species
The release is part of a conservation and educational effort by Peruvian authorities
Peruvian environmental authorities will release 500,000 baby turtles back into the wild by mid-November, authorities said.
The yellow-spotted Amazon River turtles – known by their local name, Taricaya – are protected by Peruvian authorities and are considered a vulnerable species.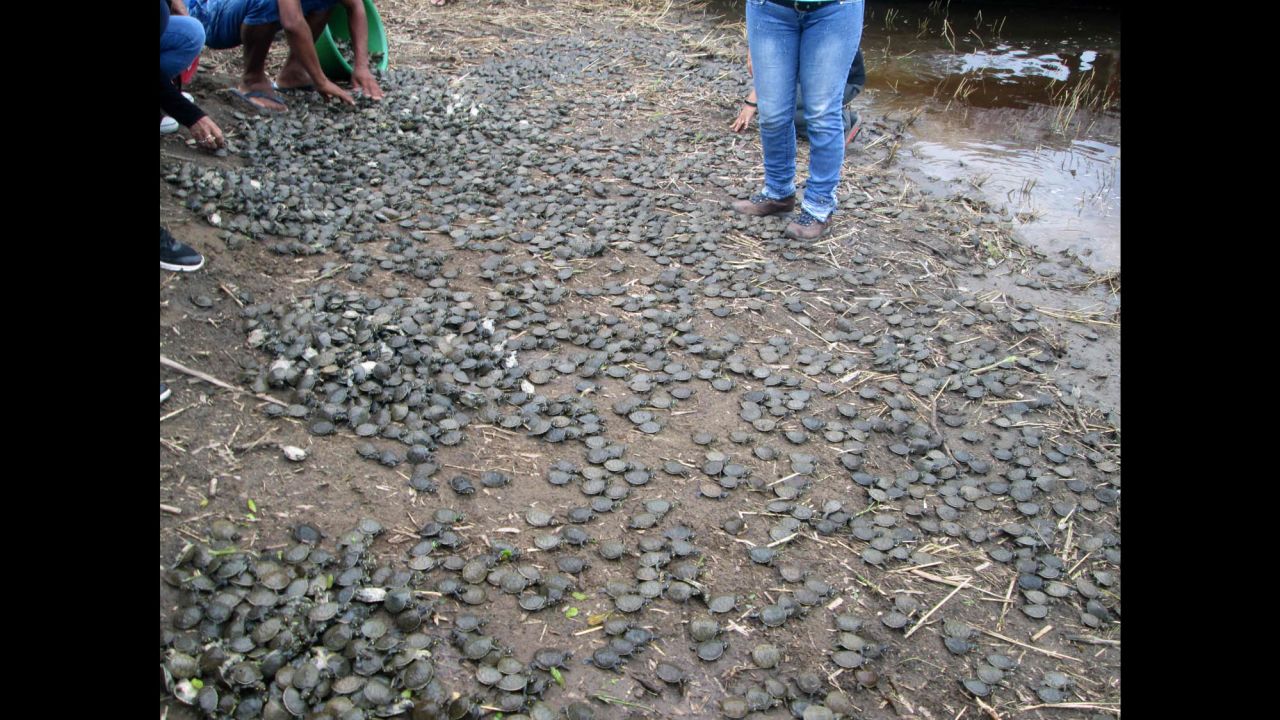 Over the weekend, 17,000 baby turtles were released, the first in the series of three releases in a protected area in northeastern Peru's Amazon River Basin.
Many local residents came out to watch and help release the turtles back into their natural habitat.
Authorities hope the program will help conserve the vulnerable species for many years to come. Volunteers and employees from Peru's National Service of Protected Natural Areas by the State (SERNANP) collected the turtle eggs throughout the month of August and cared for them in makeshift habitats during the 70 days they take to hatch.
Once they hatch, they get released back into the basins.
Authorities and volunteers started releasing the baby turtles on October 15 and will continue until November 15.
The yellow-spotted Amazon River turtle can live up to 70 years, according to the Smithsonian's National Zoo. Adult females can weigh more than 6 pounds and measure 27 inches long.