Story highlights
On Facebook, hundreds of thousands of people check in at Standing Rock
Some posts accuse police of tracking protesters online
Protesters are using a new weapon in their push to block the Dakota Access Pipeline: Facebook.
By Monday, hundreds of thousands of people had checked in at Standing Rock Indian Reservation on the social networking site.
But many of them weren't anywhere near the location where demonstrators have been picketing the controversial $3.7 billion pipeline.
A post circulating on Facebook gave one possible explanation for the surge in activity, claiming that the mass check-ins were organized to prevent local law enforcement from tracking protesters on social media.
The sheriff's department denied that accusation on Monday, calling it "absolutely false."
Sparring on social media
Protest organizers could not be immediately reached for comment.
A court decision allowing construction of the oil pipeline across four states hasn't dampened demonstrators' furor over the project. The developer calls it an economic boon that will make the US less dependent on imported oil. But protesters – including some members of the Standing Rock Sioux Tribe – say it threatens the environment and will destroy Native American burial sites, prayer sites and artifacts.
The Standing Rock Sioux reservation straddles the border between North Dakota and South Dakota, and the projected path of the pipeline is near the reservation's northeast corner.
An advocacy group that supports the pipeline has argued that the project does not cross into the tribe's reservation. The Midwest Alliance for Infrastructure Now also said 100% of the affected landowners in North Dakota, where part of the tribe lives, voluntarily signed easements to allow for construction.
Authorities and demonstrators have accused each other of using aggressive tactics during the protests, which boiled over last week when authorities clashed with protesters and arrested more than 140 people.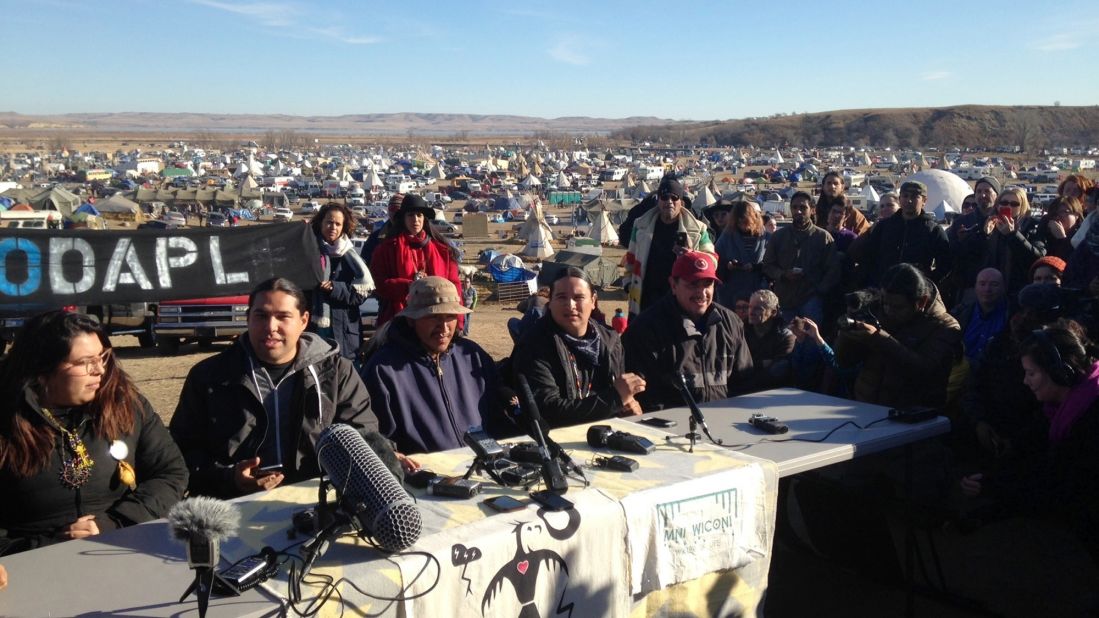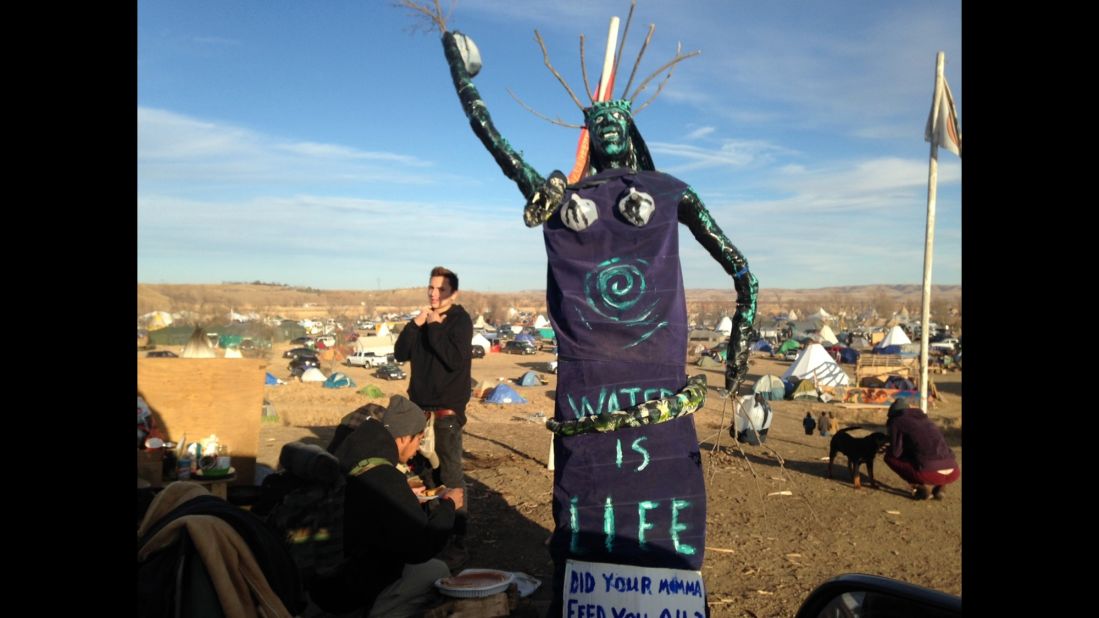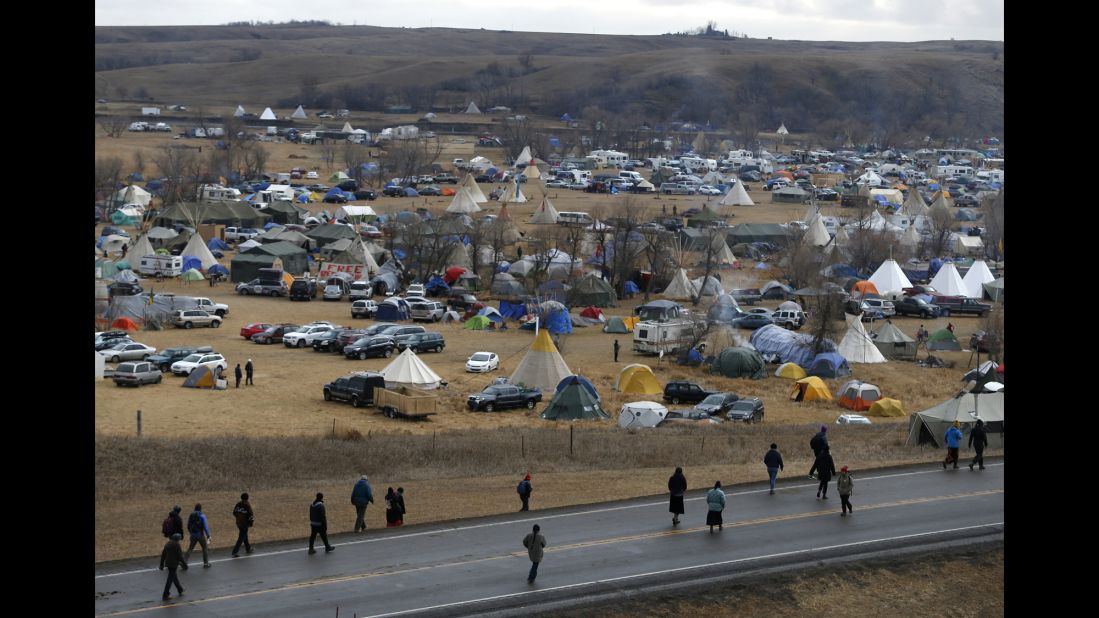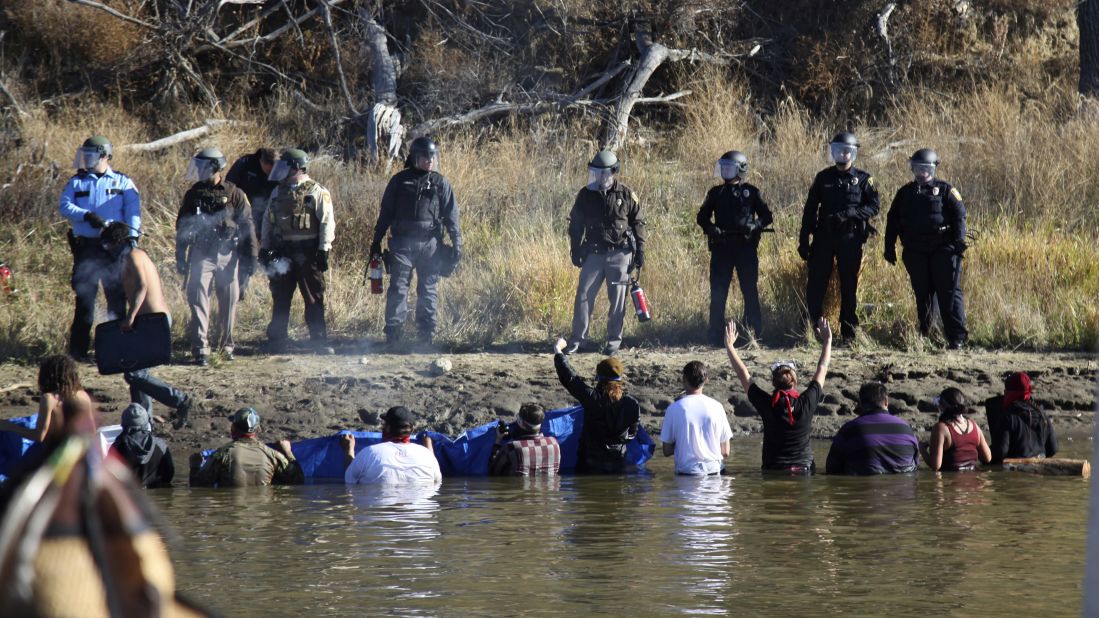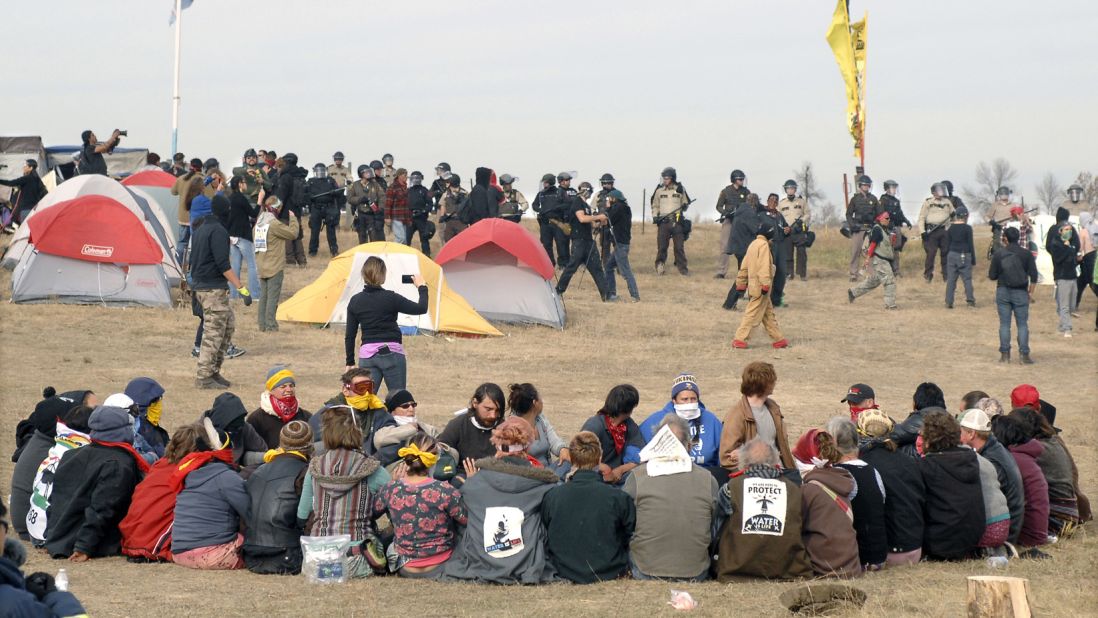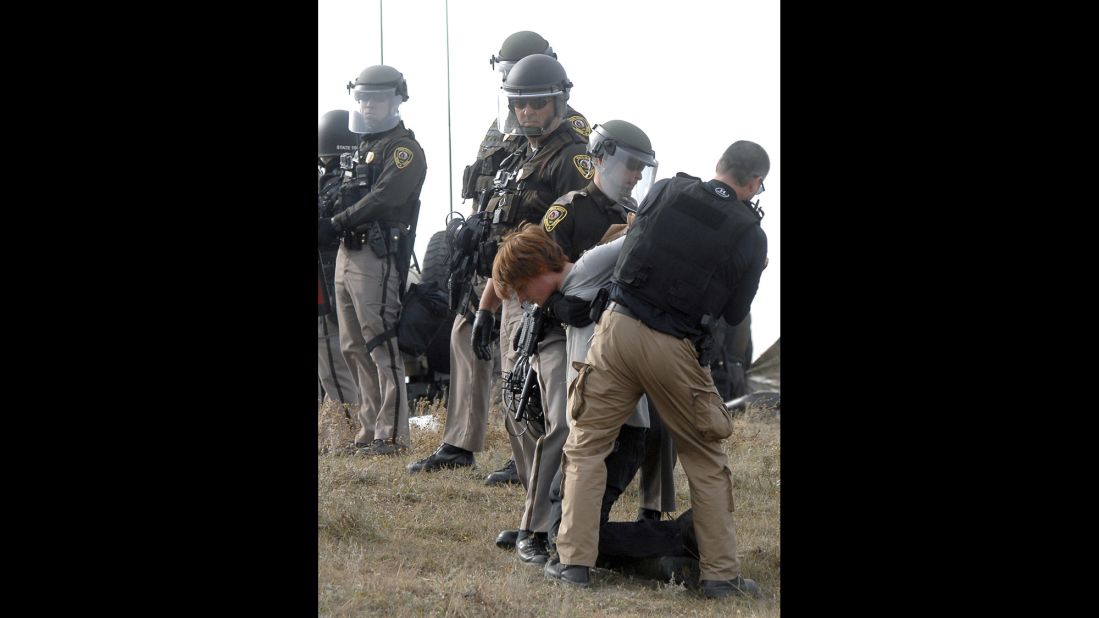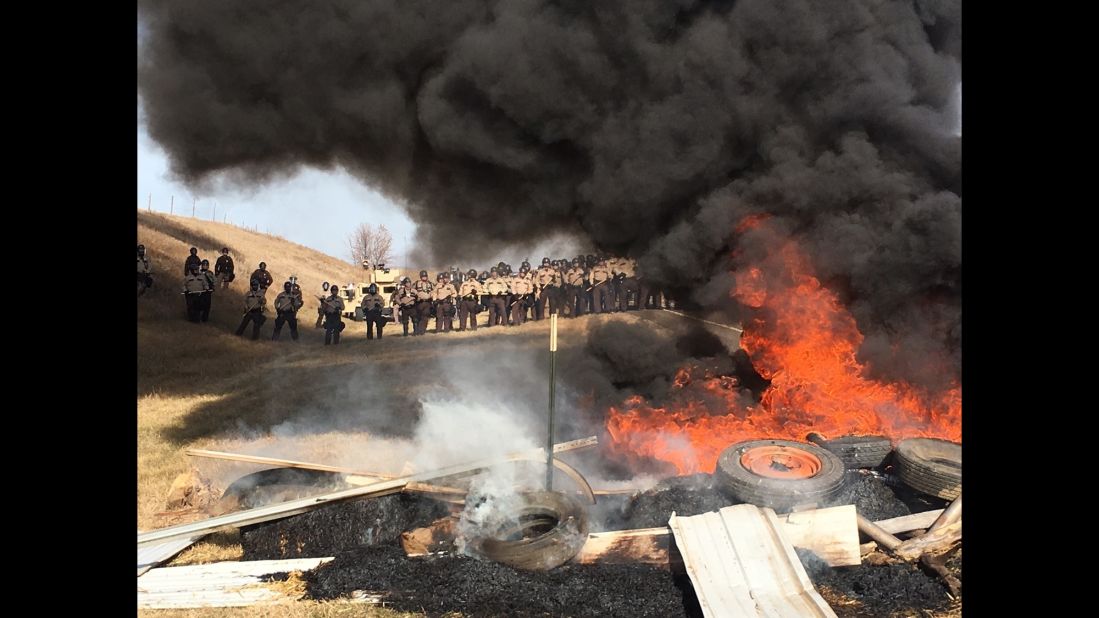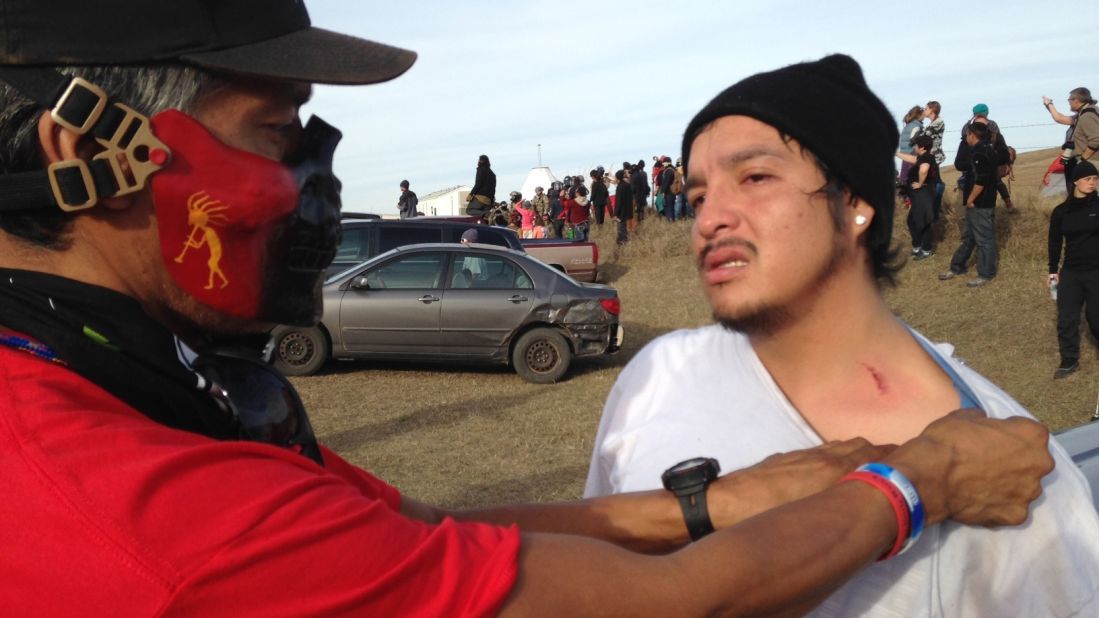 North Dakota pipeline protests
And both sides have used social media to make their case.
Showing solidarity
By Monday afternoon, more than 600,000 people had checked in at Standing Rock, according to Facebook.
Some shared messages expressing solidarity with the protesters.
Others copied and pasted a post criticizing "corporate enterprises that have deceived this country and stolen our freedom in exchange of profits and materialistic want."
Not all the Standing Rock Sioux are protesting
CNN's Holly Yan and Selena Larson contributed to this report.