Story highlights
Khalida Popal is a former international footballer
Forced to flee Afghanistan under persecution
She's faced death threats, violence and depression, but the former captain of Afghanistan's women's football team Khalida Popal refuses to be silenced.
"There are so many women who can't get out of Afghanistan and die," Popal told CNN during a recent visit to London, where she attended the Beyond Sports awards. "I have a voice – I feel a responsibility to those who can't speak out."
Read: Afghanistan unveils soccer kit with hijab
The 29-year-old Popal was hounded out of Afghanistan by those who believed women had no right to kick a ball around a field and assaulted by angry gangs. In the end it got too much for her and she made a daring underground escape to the safety of Europe.
Khalida Popal: The voice which won't be silenced
Popal can speak freely now – those who wanted her dead because she dared to promote women's football and would not be cowed still remain – but at least they are now thousands of miles away.
And in the safe haven of Denmark, and with her parents having been granted asylum to join her, Popal's world is a very different place.
Never did she think that just kicking a ball around a school yard with a friend would lead to such upheaval – nor provide the opportunities which have enriched her life.
Game time
In 2004, at the age of 16, Popal began playing football at a time when the Taliban had banned women from participating in sports or attending stadiums – the local football arena had also been used for public executions.
So, in the shadow of the school, the girls found a secluded yard with high walls in which they could practice – though Popal says they had to make sure not to make a sound in case of discovery.
Slowly but surely, more girls began to join in, finding solace and escapism in the sport even while prying eyes continued to disapprove.
Emboldened, the girls then took to the field, a move which led to stones being thrown and full out assaults, says Popal.
So taken with the girls' plight, the local NATO base allowed them to train on its field – as long as they vacated it whenever a helicopter came in to land.
The NATO women's team even played a friendly against the Afghan national side to show their support.
The US is approaching the 15th anniversary of its war against the Taliban in Afghanistan. It's the longest foreign conflict in US history, with little sign that the NATO allies can disentangle themselves from the country's continuing problems.
CNN's Nick Paton Walsh recently described Afghanistan as "nearing a failed state," with the Taliban "controlling more territory there than ever before since the war started in 2001.
Living underground
Amid the conflict and as the profile of women's football grew, Popal, by now captain of the national team, continued to speak out, and her critics began to take more threatening action.
Read: Afghan women footballers risk death threats, disapproval
"I had to leave Afghanistan – it wasn't safe for me," she said. "I had death threats – I felt in danger and insecure."
It was April 2010 that she began the mission to leave Kabul, the capital, by stealth.
"I'll never forget that day. It all happened so quickly. I had to leave everything and save my life. I didn't get the chance to say goodbye to my own family, or my teammates. I didn't get the chance to tell them to stay strong.
"I wanted to tell them I am not giving up but was going away to become stronger – and come back stronger."
For two months she lived underground, slowly working her way towards the border with Pakistan and onto India. Popal says her escape involved people risking their lives to help her leave Afghanistan.
While in India she applied for asylum in Denmark with the help of sports kit manufacturer Hummel, which had made the uniform for the Afghan women's team.
Through her work with Hummel she was able to reach Denmark, though Europe was to provide Popal with equally testing challenges.
Depression
Ensconced in an asylum center, Popal's journey began to catch up with her. Alone, without family or friends, she found herself struggling to deal with her new surroundings.
"It was the worst period of my life," Popal said. "When I escaped I left everything behind and had no idea where I would end up. I didn't know about how the asylum center worked – it was so hard."
Read: Messi shirt makes Afghan child's dreams come true
Depression set in – she remembers feeling "sick" and wondering about her fate. Many of those who had arrived at the center some months before her had yet to find out about their future.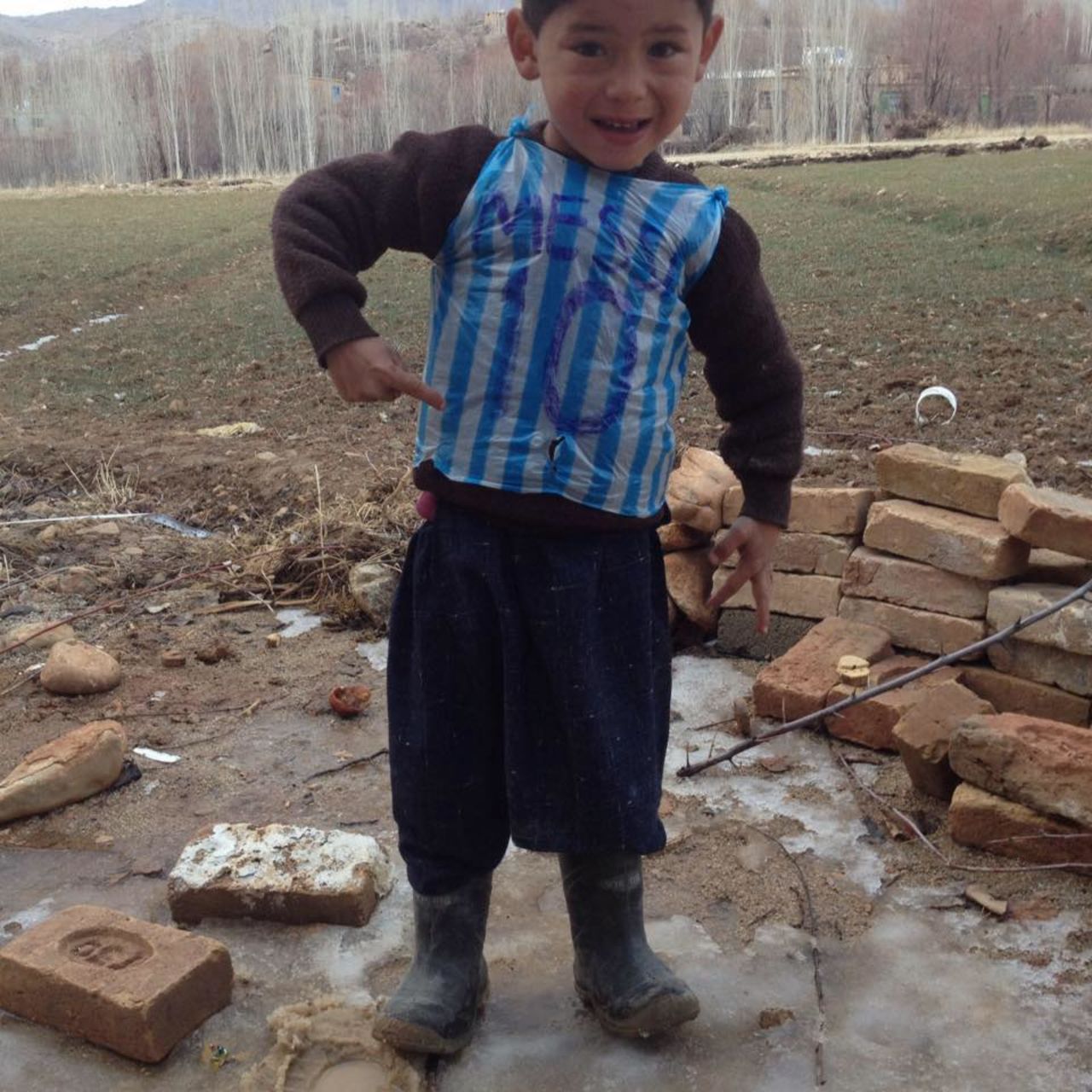 Lionel Messi's biggest fan?
"There were people who had been waiting for years and years and had not got a decision," she said. "There were so many things going on at the center during my time there – it was hard. I'm just happy it's over."
What kept Popal going was the love and emotional help of a local Danish family, who visited her regularly during her time at the center.
They made her feel loved, wanted and safe. It was a straightforward decision for Popal to find an apartment close to the family as she began to build a life for herself working with Hummel.
Family of young Afghan Messi fan forced to flee
"Normal life"
Now, reunited with her parents, who were granted asylum and moved to Denmark three months ago, Popal is beginning to feel "happy" and "relaxed" for the first time in a long time.
"Because of me they really suffered, they were victims of supporting me," said Popal. "They also went through a lot of challenges and problems.
As well as working with Hummel, she is the director of the advancement program for the Afghan women's football committee.
"In Afghanistan, if women come out and speak up it's not really part of the culture. If women speak up about the issues they are facing it is against the honor of the family and the whole honor thing is so big in Afghanistan."
Vision
Popal shares a story of a 14-year-old girl, who was so inspired by playing football that she told her parents she did not want to get married and undergo her studies instead.
The teenager told Popal that the new found freedom and confidence that football had given her meant she no longer feared speaking out.
That is just one of the stories Popal shares as she continues to promote the women's game both in Afghanistan and abroad – even talking at the United Nations and sharing her vision with thousands across the globe.
Visit cnn.com/football for more news and videos
It's a vision she hopes to share with the women of Afghanistan one day – and drives her ambition of returning to the place she calls home.
"This is the hope that keeps me alive," she says. "It's my country and I love my country. It's my home, it's where I belong.
"I know I will go back and do much more there but until then I will support my country from outside and do whatever it takes."