Story highlights
Jets pounded school complex six times, monitor says
UNICEF says strikes could amount to a war crime
Regime airstrikes on a school complex in northwestern Syria killed at least 35 people, including 20 children, the Syria Civil Defense volunteer rescue group said, in what could be one of the deadliest strikes yet on a school in the nation's five-year war, according to the UN.
The death toll is expected to rise as dozens of others were injured in the Wednesday attacks, said Majd Khalaf, a communications officer with the rescue group, also known as the White Helmets. Another rescuer told the activist-run SMART News Agency that around 50 children were leaving the front door when the strikes hit.
The Syrian Observatory for Human Rights blamed the strikes on the Syrian regime and Russia, but it is generally difficult to distinguish between Syrian and Russian jets.
RAQQA: Siege could be toughest yet in fight against ISIS
Russia has been supporting President Bashar al-Assad's regime with airstrikes since September 2015, and the allies have been widely criticized for targeting civilians, and hospitals and schools in rebel-held areas.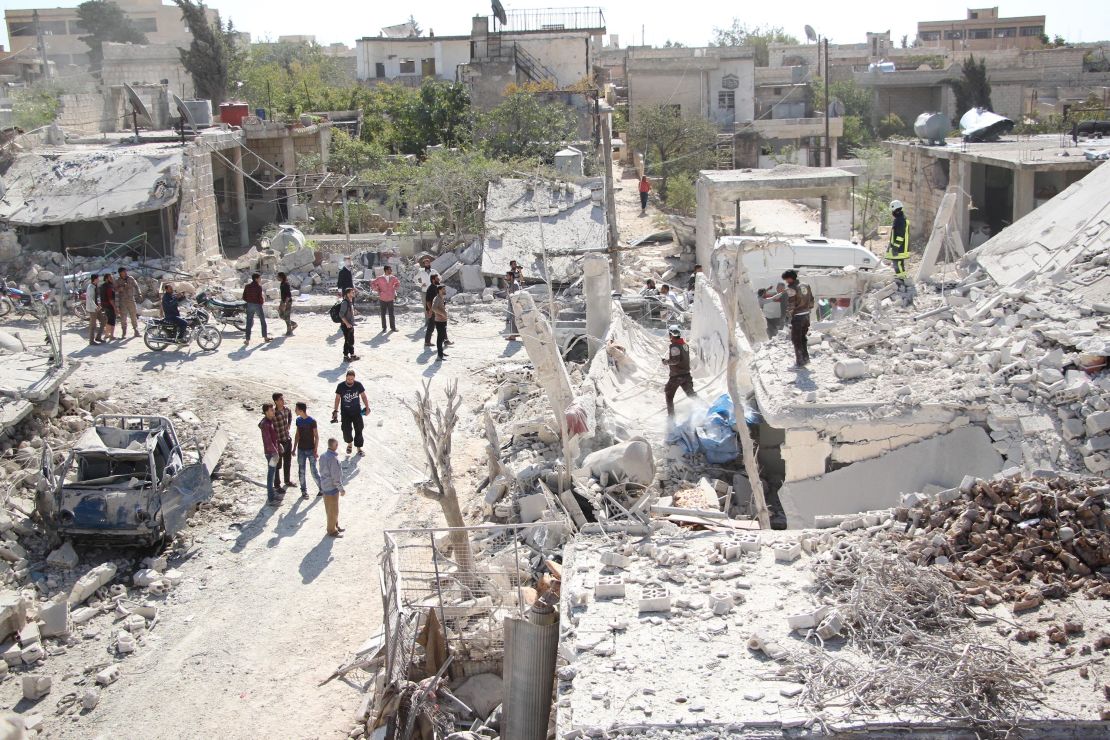 Jets hit the complex and the surrounding area in the village of Hass, in Idlib province, six times and many people remain in critical condition, Rami Abdulrahman, director of the Observatory told CNN. The school had students from the first to ninth grade enrolled, he said.
The White Helmets said that there were three schools in the complex, and shared photos on social media showing buildings reduced to rubble.
'Such barbarity'
UNICEF, the UN agency for children, said that the strikes may amount to a war crime.
"It's a tragedy. It's an outrage. And if deliberate, it's a war crime" UNICEF executive director Tony Lake said in a statement.