Story highlights
Armed riot police block the entrance to the Calais camp as children wait to see what happens
Calais authorities say shelter has been found for 6,000 migrants; camp is being cleaned up
Scores of children were left with nowhere to go Thursday night as French riot police gathered outside a refugee camp in Calais.
Officials had pledged to close the camp, known as "The Jungle," and resettle all of remaining migrants. But aid workers said hundreds of unaccompanied children remained unregistered and, with the camp closing, some faced possibly sleeping outdoors for a second night in a row.
"The UK and French governments promised to keep children safe throughout the demolition," UNICEF (the United Nations Children's Fund) said in a statement, warning against human traffickers. "Yet right now, the situation for some children in Calais is more dangerous than ever."
According to the French Interior Ministry, the UK had agreed to transfer 274 unaccompanied minors from Calais. The French government, which has taken the lead in dismantling the camp that became the symbol of Europe's failure to handle the refugee crisis, urged the UK to "quickly take responsibility." The UK should "welcome these minors who wished to be transferred to the UK," the ministry said in a statement. "This is the best way for them to be protected."
But as of Thursday afternoon, the children appeared to be in limbo, with a group of about 100 minors gathered outside the camp, uncertain about whether they would be helped or arrested, CNN's Melissa Bell reported.
Aid groups said they were told to bring the children – who say they have been trying for days to register without success – outside the camp entrance, where buses would come to take them to a registration site.
No buses had come, they said.
Human Rights Watch: France has failed children in Calais
Bell said there had been no violence as yet between police and migrants, but anxiety was growing among the unaccompanied teenagers, many of them from Afghanistan, about what might happen.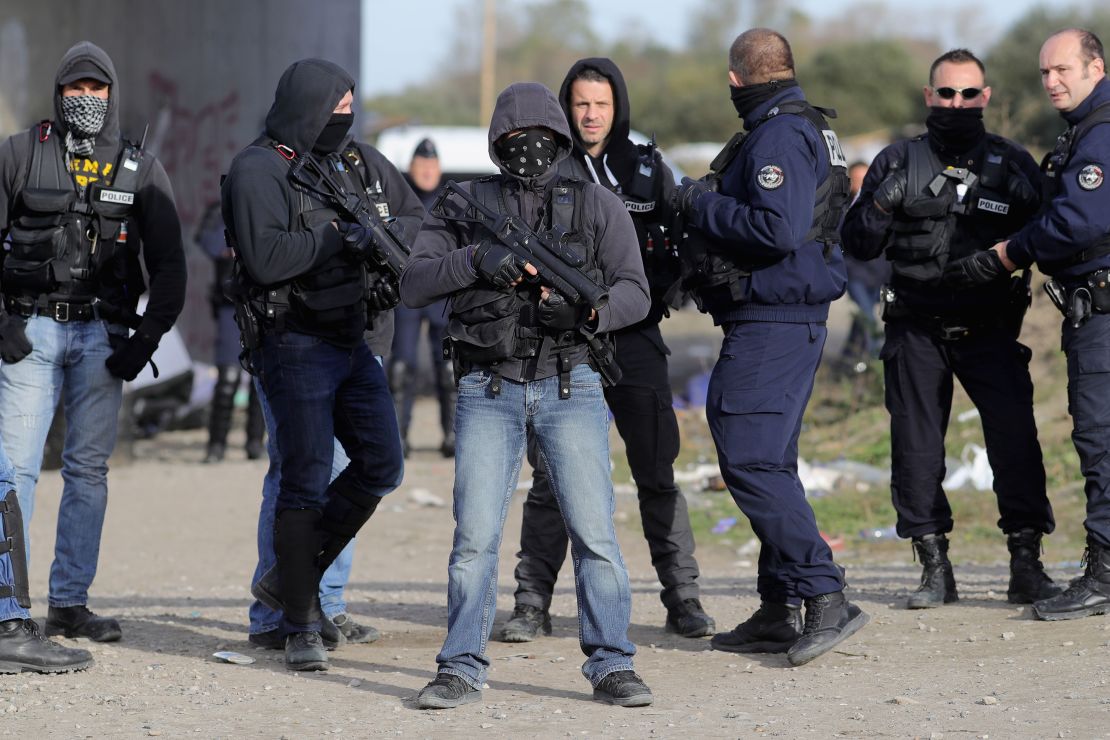 Children face arrest
Inca Sorrell, of the NGO Help Refugees, told CNN that authorities had said children who were not registered by 2 p.m. local time (8 a.m. ET) Thursday would face arrest – but that there had been no information from the officials in charge of the registration process.
"There's no one here to register these children, so we have no idea – it's just waiting and making sure they are okay."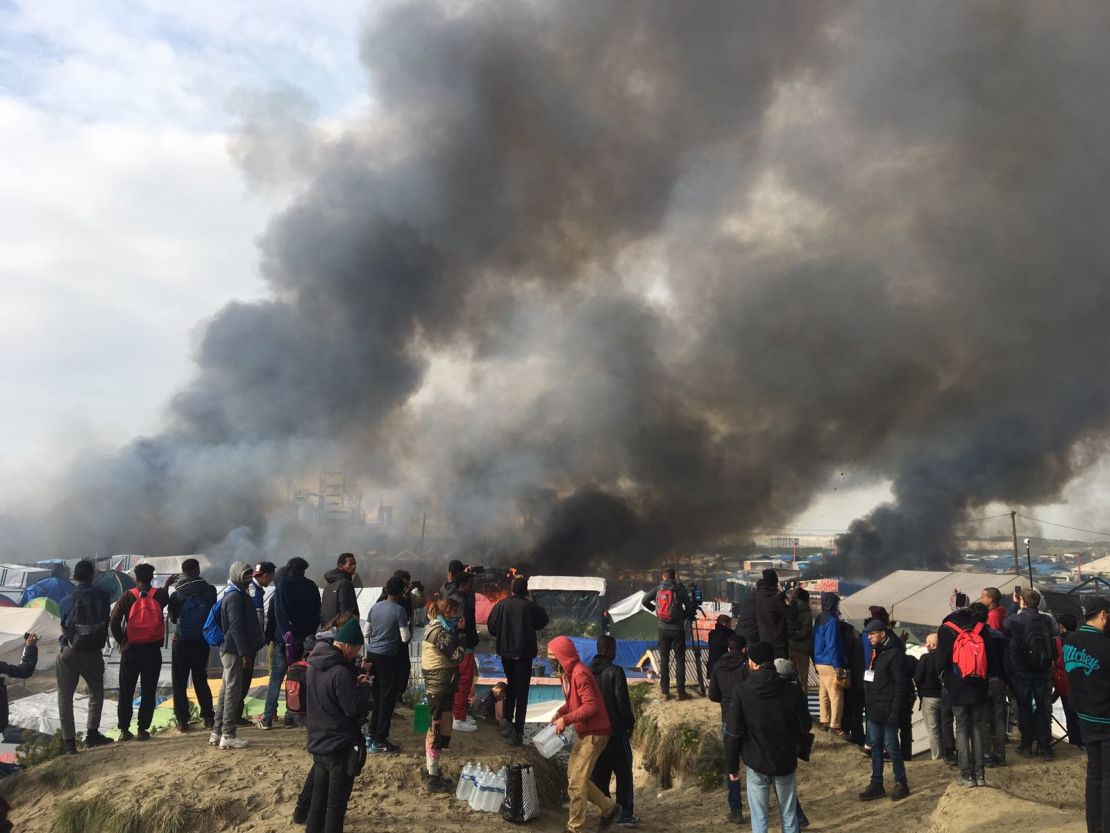 She said she had already seen police that morning arrest four children with wristbands showing they had registered.
The Calais prefecture told CNN that no one had been arrested by Thursday lunchtime but that if a migrant at the camp refused to leave, the border police would intervene, ask for the person's papers and place them in "administrative custody." Those whose papers are not in order risk being sent home.
"What is going to happen for those who do not want to leave is that we will give them two solutions: either they join a shelter, or else they will have to leave Calais and be faced with the French law," the prefecture said.