Story highlights
Trump's position on election "unprecedented in modern politics"
Academic fears stance could harm US abroad
He's claimed the US presidential election is "rigged" and refused to confirm if he will accept the result if he's beaten – but has anyone else dared to tread the same path as Donald Trump?
The Republican candidate caused an uproar Wednesday in the final presidential debate by failing to allay fears that he will contest the election result if he loses out to Hillary Clinton on November 8.
On Thursday, speaking to supporters at a rally in Delaware, Ohio, he said he would: "like to promise and pledge to all of my voters and supporters and to all of the people of the United States that I will totally accept the results of this great and historic presidential election, if I win."
I'll only accept election results 'if I win'
Xenia Wickett, head of the US and the Americas Program at the London-based Chatham House policy institute, believes his comments are an "unprecedented move" in modern political history.
"Nobody has really raised this in our lifetime, but it's very much in line with what has been happening in US politics over the past two decades with the lack of trust in the American government," she told CNN.
"There has not been a leader of the two main parties who has questioned the legitimacy of the election quite this powerfully."
Why Trump's Al Gore comparison doesn't hold up
Trump said that he "will look at it at the time," when asked during Wednesday's presidential debate whether he would concede if he loses. He added: "I will keep you in suspense."
It was that comment which made Wickett sit up, noting that it smacked of "insecurity rather than someone being secure in their position."
"Trump has been far more forthright in speeches he has given but in the past few days you've had his VP, campaign manager, and whole party saying they will accept the result because it's a legitimate election."
Authority abroad 'more difficult'
One man who knows about fall outs from elections is Dr. Alex Vines, director for Regional Studies and International Security at Chatham House.
Vines has extensive experience in monitoring elections, particularly in African countries, and said Trump's stance on refusing to concede could backfire politically for the US.
CNN anchor, Conway spar over refusing election results
"A key plank of US policy is democracy, values and governance – both Republicans and Democrats are consistent on that," he said.
"So it makes the authority of asking for credible elections abroad more difficult if you're suggesting your own systems are imperfect."
Vines says many nations in Africa have witnessed a high number of protests against election results amid claims of "rigging".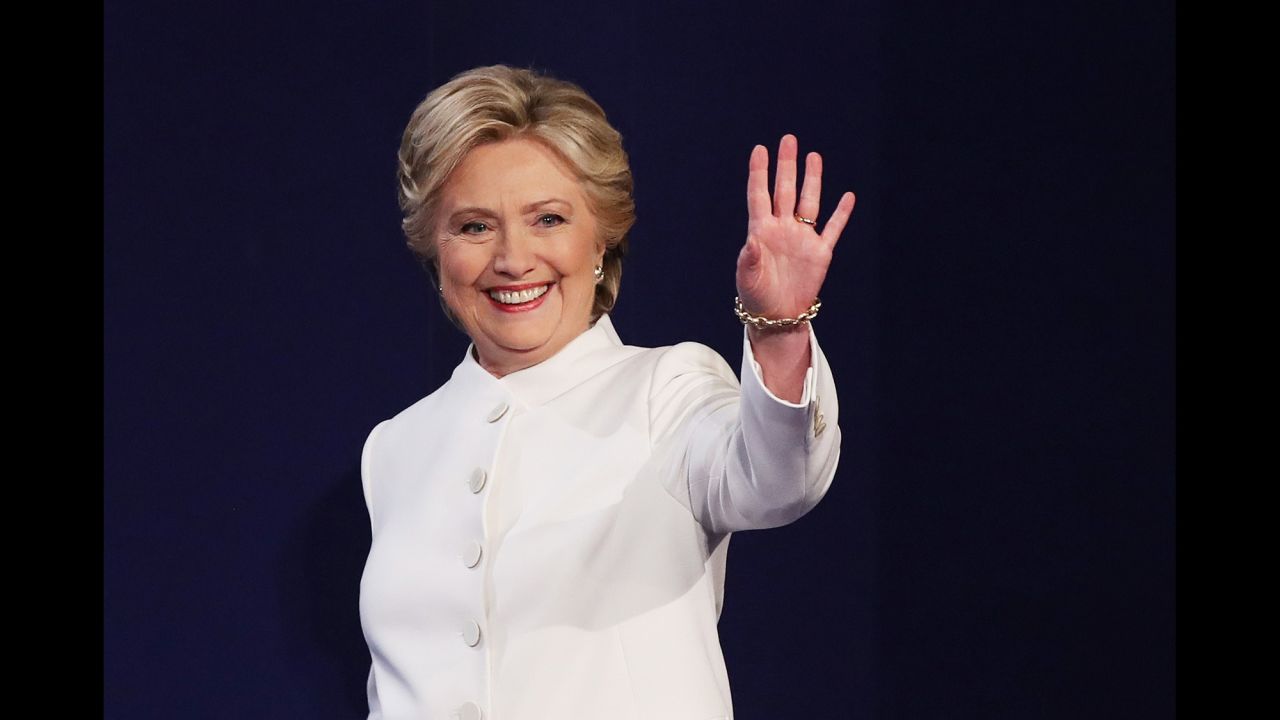 The final presidential debate
Gabon
The most recent high-profile cases came in September, when Gabonese President Ali Bongo was installed for a second seven-year term after a disputed election which led to deadly violence and uncertainty in the Central African nation.
Bongo's main challenger, opposition leader Jean Ping, labeled the court's decision "biased" for "pointedly ignoring the urgent calls for transparency launched by the national and international community."
Threats, bribes and stuffed ballot boxes: the reality of elections in Africa
Ping formally filed an appeal with the court in early September which alleged election fraud. He lost the presidential bid by a mere 6,000 votes – less than two percentage points – before the court recount gave the president a larger margin.
The protests that followed the initial announcement of results turned deadly. Bongo's re-election extends his family's half-century rule over the oil-rich nation of 1.8 million.
Vines said such protests are commonplace in Africa but believes the introduction of technology could prevent further problems.
Kenya and Zambia
Vines cited the 2008 Kenyan election as one example where monitors turned to modern methods in dealing with potential rigging of elections, while also pointing to the controversy surrounding the 2016 election in Zambia.
"I think technology is the way to make electoral fraud more difficult," he said.
"Certainly some civil society and election monitors use cell phones to take photos.
"That makes it difficult to create complete fraud. We're now at a point where technology can improve things - -but as always with these things, you're relying on human beings."
Venezuela and Ukraine
Africa is certainly not alone when it comes to allegations of electoral fraud or "rigging."
In 2013, an audit was held following Venezuela's presidential election after a complaint was filed by opposition candidate Henrique Capriles Radonski.
He claimed there had been thousands of alleged violations during his contest against eventual winner, Nicolas Maduro, the man who has handpicked by former president Hugo Chavez, to replace him before his death in March 2013.
Bush wrote gracious letter to Bill Clinton after loss
Venezuela's opposition filed a lawsuit with the country's Supreme Court, contesting the result but it was rejected.
In 2014, there were questions raised over the legality of a referendum held in eastern Ukraine by Pro-Russian activists seeking to declare independence from Kiev.
Many of the voters were not on the outdated registration lists but were allowed to vote after showing identification documents.
There also seemed to be no system in place to prevent one person from voting at multiple polling stations.
A CNN crew saw several people vote twice at one polling station, where the ballot boxes were decorated with new Donetsk independence flags.
Resonance elsewhere
Dr Kevin Yuill, Senior Lecturer in American History at the University of Sunderland, says Trump's stance is "by no means unprecedented" on the world stage.
Still, he added: "I think most of the rest of the world sees the United States as a beacon of democracy and will be horrified by Trump's comments."
"Such a contempt for democracy has, of course, been widely – and rightly – condemned," Yuill told CNN. "But there is a resonance for such views both in the United States and elsewhere."
Religious defenders of Trump
Yuill pointed to legal challenges taken against the Brexit referendum result where a number of challenges have been heard in court.
He draws parallels with those challenging the outcome of the referendum and those in the US campaigning against the Second Amendment.
"Those who are currently launching a court action against Brexit in the UK reject the results of the biggest vote in UK history.
"In the United States, those who campaign against the Second Amendment seek to have the Second Amendment annulled on a technicality rather than do the real work of repealing it through the Constitutional process. So Trump's attitude is by no means unprecedented or even, sadly, exceptional."