Story highlights
The Republican and Democratic presidential nominees are both pulling support from 45%
The majority of voters surveyed thought Trump and Clinton were dishonest and untrustworthy
Donald Trump and Hillary Clinton are in a virtual tie in the battleground state of Ohio, according to a Suffolk University poll released Thursday.
The Suffolk University poll is the second survey published this week that shows the Republican and Democratic presidential nominees both pulling support from 45% of likely voters in the Buckeye State. Libertarian nominee Gary Johnson received 2% support and the Green Party's Jill Stein, 1%.
This latest survey was conducted from October 17-19, so it does not reflect either Trump or Clinton's performance in last night's debate.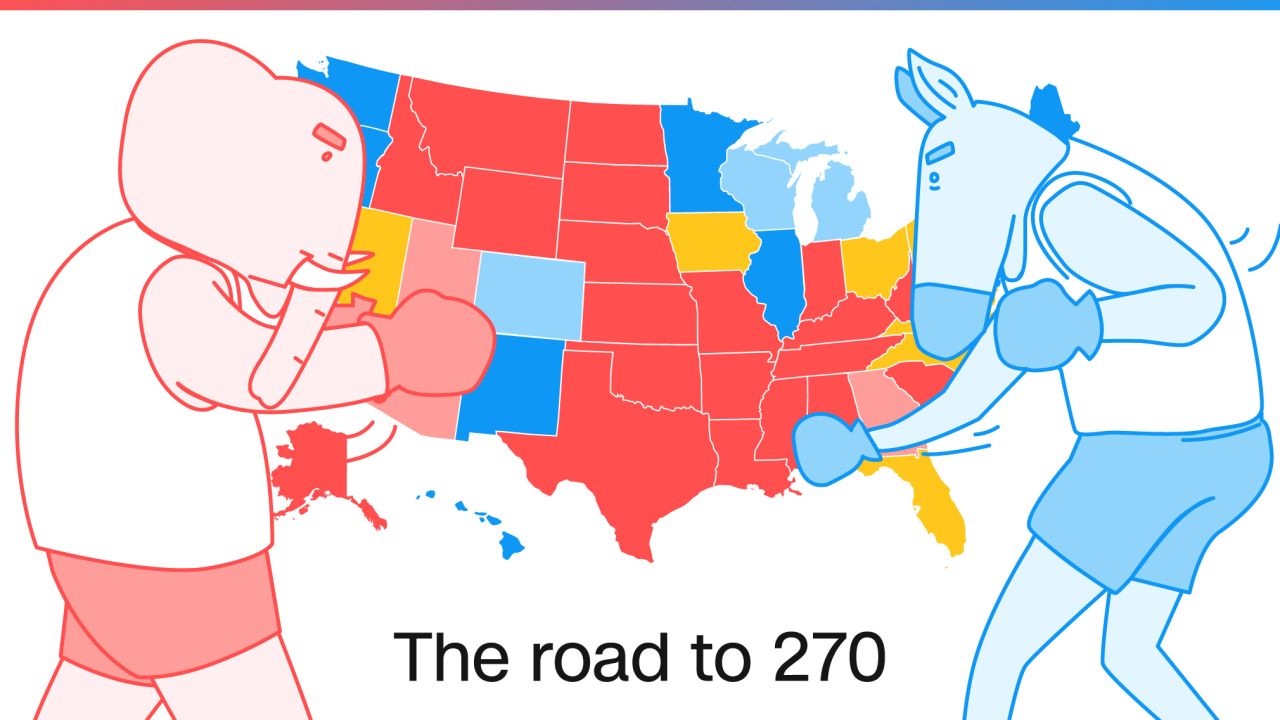 The majority of voters surveyed thought Trump and Clinton were dishonest and untrustworthy (Trump 51%, Clinton 59%). About 61% of voters believed the country was on the wrong track as opposed to 30% who thought the nation was heading in the right direction.
Jobs and the economy were the most important issues among those surveyed (20%). Almost half (49% to 12%) felt less safe living in the US today than they were 5-10 years ago.
The poll also found that Republican Sen. Rob Portman was 15 points ahead of Democratic opponent, Ted Strickland (46% to 31%).
The Suffolk University poll surveyed 500 likely voters in Ohio from October 17-19 and has a margin of error of plus and minus 4.4 percentage points.