Story highlights
Conjoined twins Anias and Jadon McDonald were separated more than 16 hours into surgery
New: After 27 hours, both twins are out of surgery and in intensive care
After 27 hours of surgery, twin boys Anias and Jadon McDonald – born joined at the head 13 months ago – began a new life apart on Friday.
The round-the-clock operation at the Children's Hospital at Montefiore Medical Center in the Bronx began Thursday morning and ended Friday. The separation procedure itself lasted 16 hours, followed by more hours of surgery to rebuild their skulls and make them whole.
Jadon was the first of the boys to be finished. He was wheeled out of the operating room around 7:40 a.m. on a stretcher, his perfectly shaped head wrapped in white gauze.
He was taken on an elevator to the pediatric intensive care unit on the 10th floor, where he was reunited with his parents, Nicole and Christian McDonald.
"My boy," Christian said with tears in his eyes.
Nicole bent over in tears.
More than five hours later, around 1 p.m., surgeons finished operating on Anias, and he was brought to the 10th floor unit – where the family was finally reunited.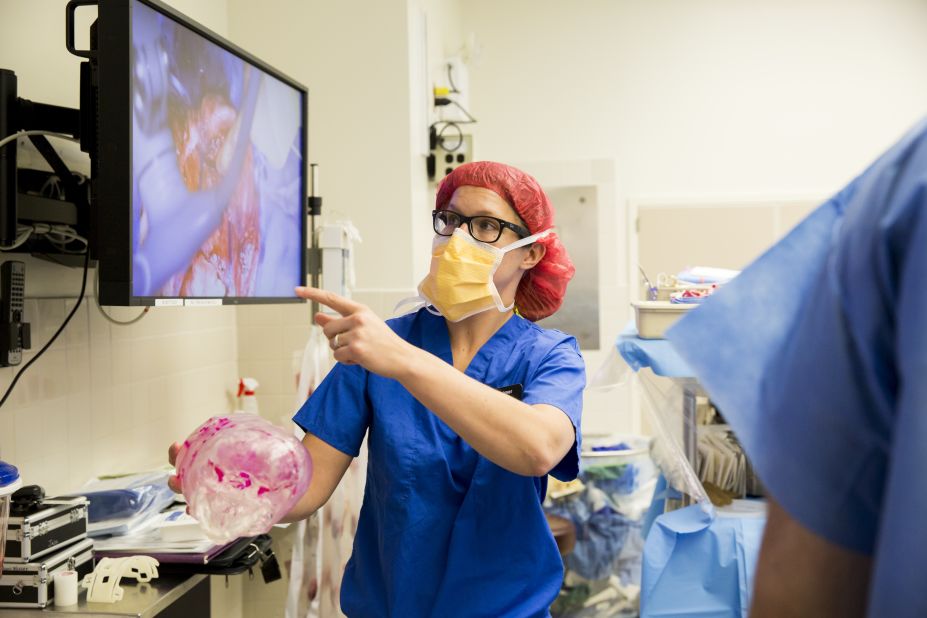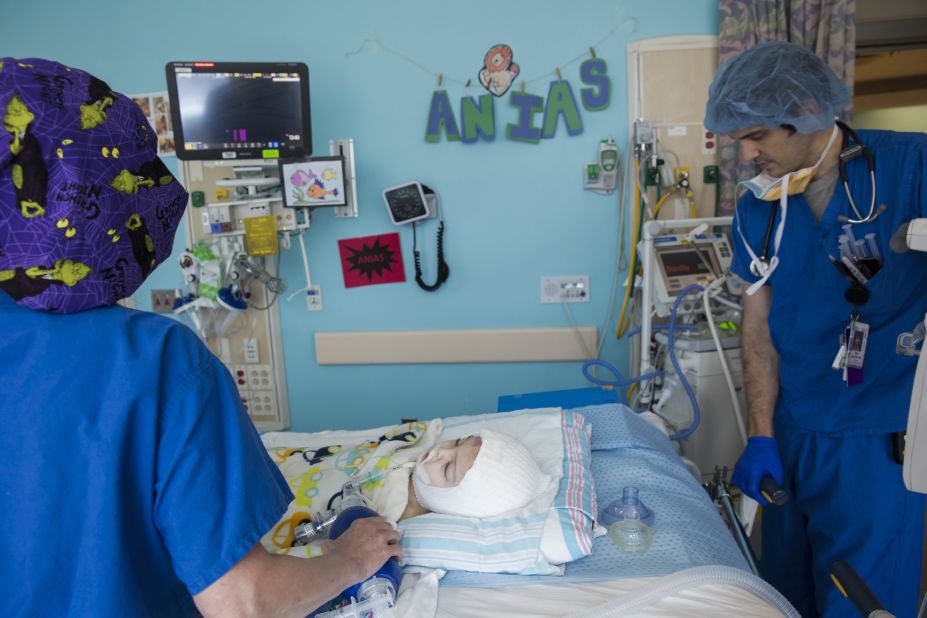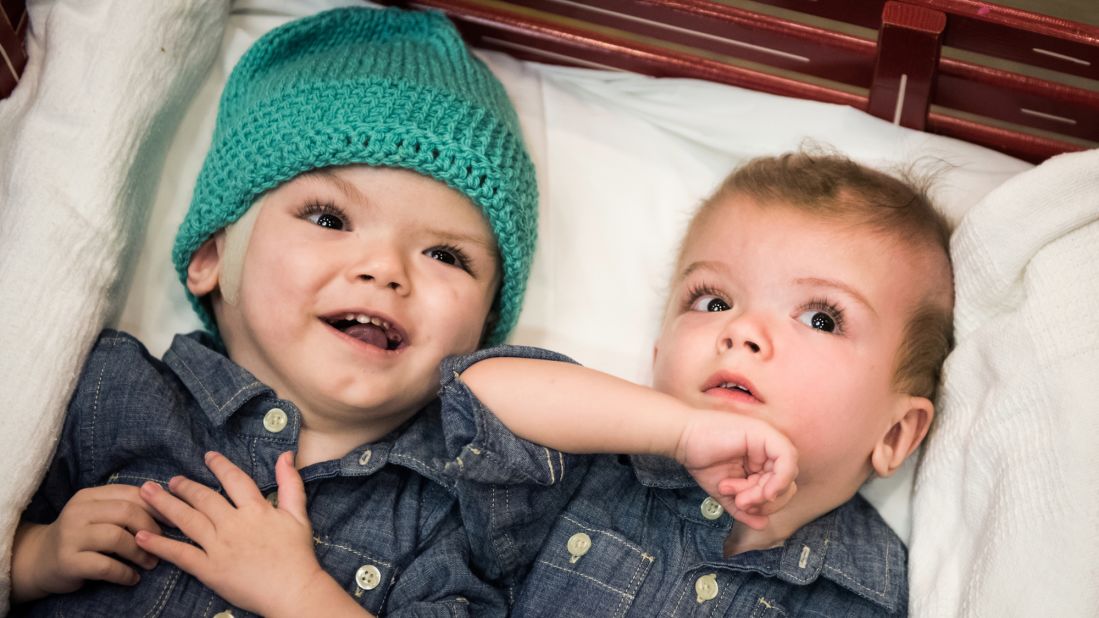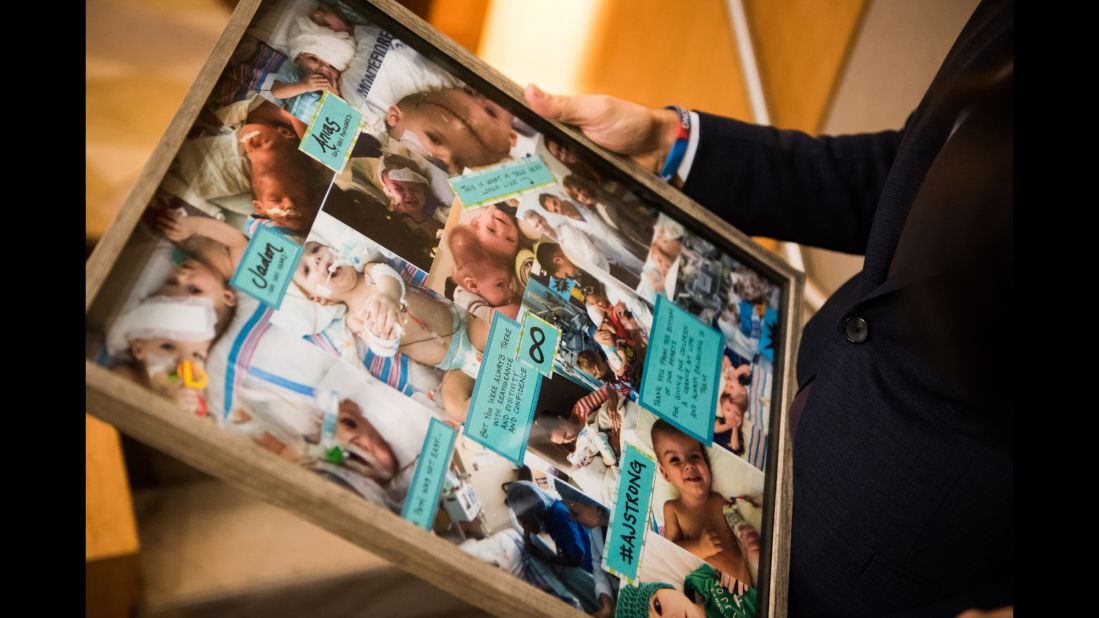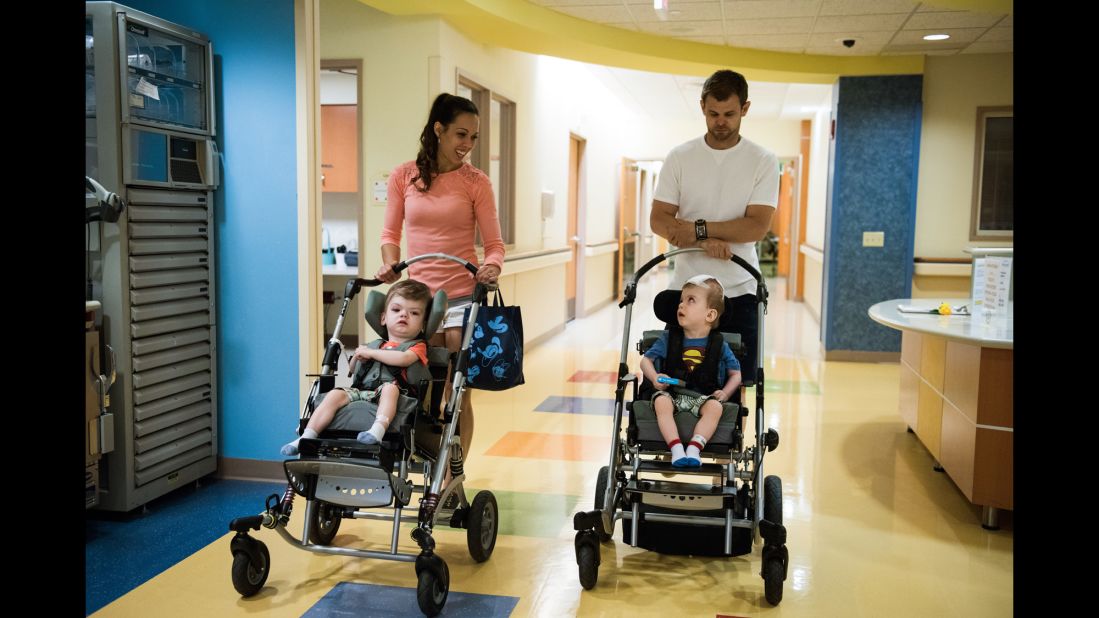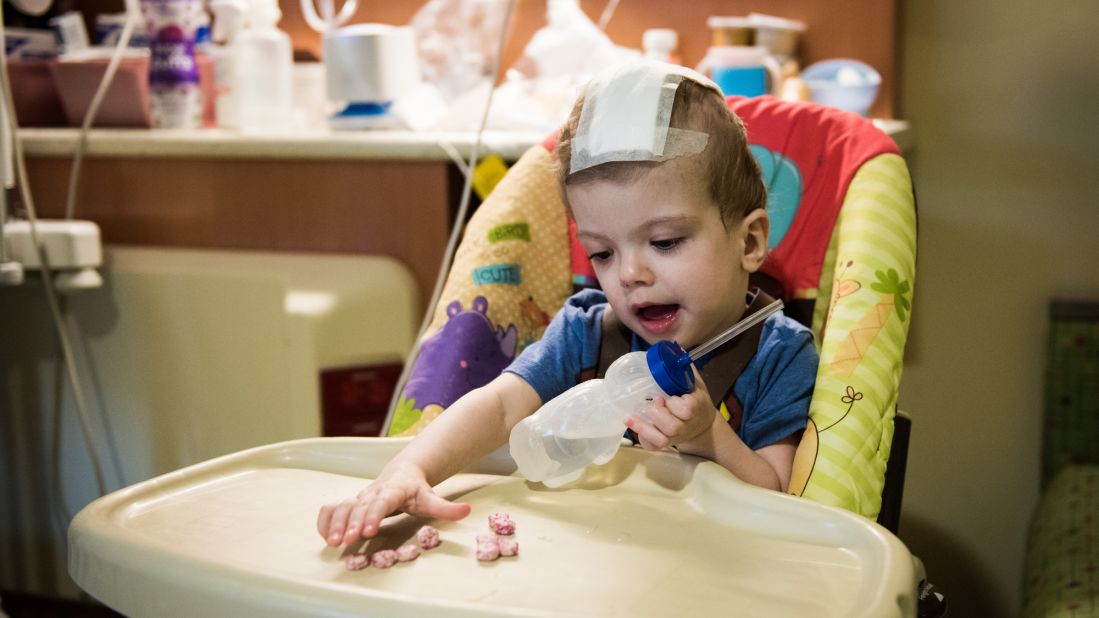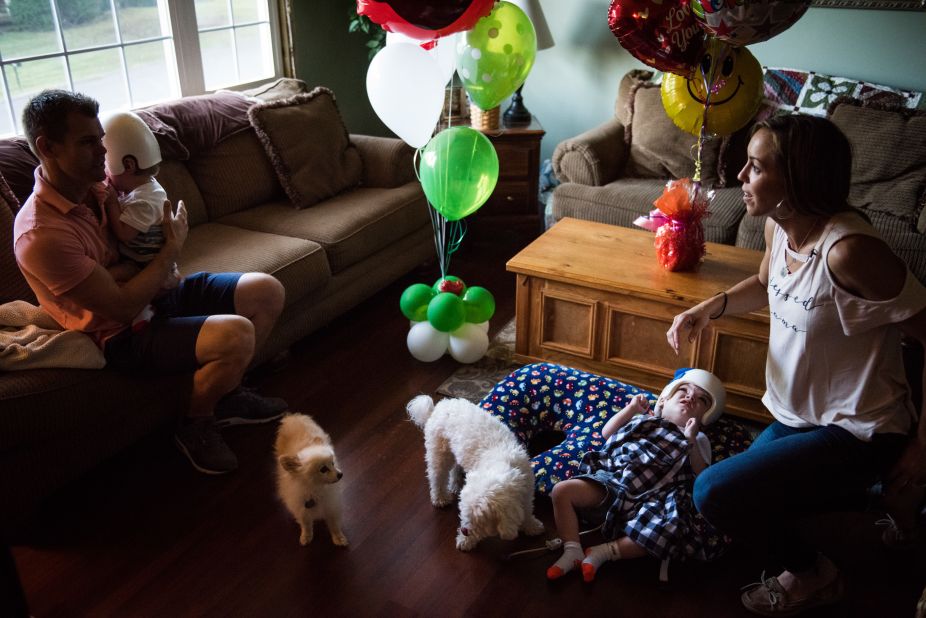 Conjoined twins separated: New life, apart
The surgery was led by Dr. James Goodrich, considered the leading expert on what's known as craniopagus surgery.
It marked the seventh and longest separation surgery performed by Goodrich – and just the 59th craniopagus separation surgery in the world since 1952.
Nicole and Christian had to make an excruciating decision, opting for the procedure even though it carried major risks, including the possibility of death or long-term brain damage for one or both boys. But not to operate also carried risks: 80% of twins joined at the head die of medical complications by age 2 if not separated, studies show.
Goodrich informed the family of the separation around 3 a.m.
"Well, we did it," Goodrich said.
On her Facebook page, Nicole wrote: "TWO SEPARATE BABIES!!!…and yet I ache with the uncertainty of the future. I didn't cry until the surgeons left the room. I was barely able to even utter the words 'thank you' because of the pit that still sits heavy in my stomach. We are standing on the brink of a vast unknown. The next few months will be critical in terms of recovery and we will not know for sure how Anias and Jadon are recovering for many weeks."
The moment capped an end to an agonizing wait for the boys' parents.
The McDonalds and Montefiore hospital invited CNN to document this remarkable and rare journey of Jadon and Anias, allowing CNN exclusive access into the operating room throughout the procedure.
Yet before Nicole and Christian learned their boys were now two individuals, Thursday was a day of high emotion and high stakes, of anxious parents and calm medical professionals. It was a day of uncharted territory and amazing, one-of-a-kind surgical activity.
And amid it all were two infants – beautiful boys with deep brown eyes and a shared swirl of hair at the top of their foreheads. They came into the world together, and became two individual boys overnight.
'I feel good'
Dr. Goodrich stands in Operating Room Number 10. It's a drab off-white, and empty of people. Two operating tables sit in the middle of the room, abutted together. A 3D replica of the boys' heads sits between them.
It's 6:52 a.m.
The doctor began his day by skipping breakfast and enjoying a single cappuccino.
It's been 12 years since he last separated twins conjoined at the head at Montefiore. That was his first ever craniopagus surgery, and he's learned much since then, performing five other separation surgeries around the world, including Syrian twins in Saudi Arabia earlier this year.
Prior to the mid-1980s, it was accepted medical practice to sacrifice one child on the operating table to save the life of the other. Many times both babies died. If one child made it through surgery, he or she often suffered debilitating brain damage.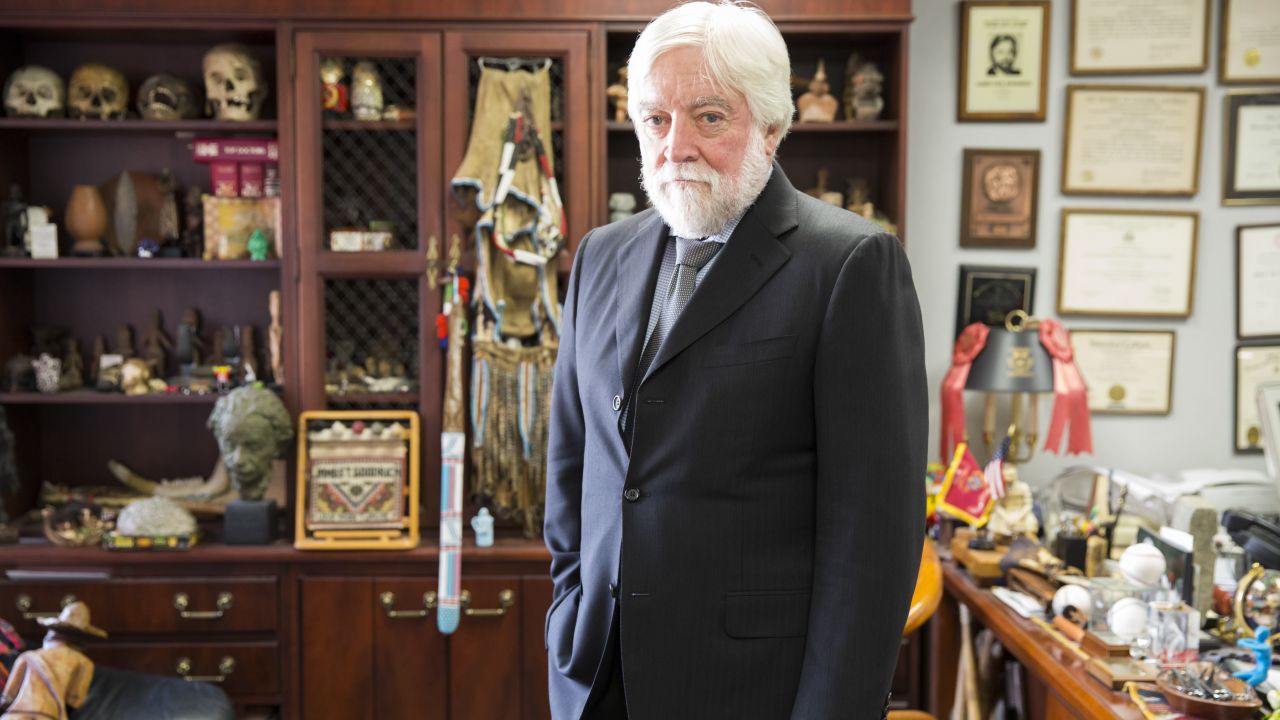 Goodrich has pioneered the field. He established the practice of performing the separation of craniopagus twins in several shorter stages, instead of one single operation lasting more than 50 hours. The McDonalds have had three previous operations, each resulting in progressively more separated brains. Today is the fourth and final stage. None of Goodrich's conjoined twins have died during the operation. His mantra: "Take it easy and slowly and carefully."
His surgical cap embodies that philosophy: It's decorated with turtles.
"Don't change what works," he says. "Ready to go."
Within minutes, he and Dr. Oren Tepper – the plastic surgeon charged with reconstructing the boys' skulls and stitching their heads back together – go to the 10th floor to a corner room where Jadon and Anias are resting with their family.
The doctors exchange pleasantries with Mom, Dad and other family members who crowd the room. Asked how he's feeling, Goodrich breaks out into a James Brown-like jig. "I feel good," he croons.
At 7:12 a.m., the boys are wheeled out of the room. Their older brother, Aza, lies with the twins on the stretcher as they're taken down an elevator and through a phalanx of hallways toward the third floor operating room.
"Open door," Aza says.
It's time to say goodbye. Against his will, Aza is taken off the stretcher. "Babies, babies," he says, reaching toward his brothers.
Mom and Dad kiss their boys bye. "We'll see our two boys later," Christian tells Nicole.
Nicole scoops up Aza and cradles him. The three walk away. The twins go straight into the OR.
It's 7:18 a.m.