Story highlights
Cyndi Lauper: Hillary Clinton has worked passionately and successfully in public service for decades
She says election boils down to kind of America we want: inclusive and just for all
Lauper: Clinton's Supreme Court picks will be key to that
Editor's Note: Cyndi Lauper is a Grammy, Emmy, and Tony Award winning artist, and a longtime advocate for women's and LGBT equality. She appeared in 2010 on "The Celebrity Apprentice." She is a surrogate for the Clinton campaign. The opinions expressed in this commentary are solely those of the author.

I would like to discuss this election season.
Let's set aside that Hillary Clinton is the first woman ever to win her party's nomination for president on a Democratic or Republican ticket. That is hard for me to do, since the realization that the first vote I ever cast for president of the United States was for Shirley Chisholm — 44 years ago — reminds me of how long it's taken for women to get to this moment. But, let's set that aside, too.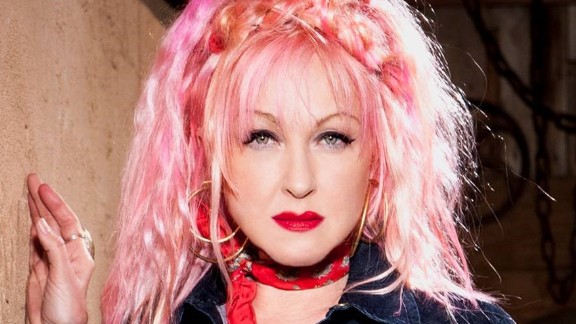 Courtesy of Cyndi Lauper
Hillary Clinton has worked passionately, doggedly and relentlessly over her political career to get health care for the children and the disabled in this country who wouldn't have had health care otherwise. And, when she was a senator from New York, she fought to