Story highlights
Todd Henneman: Bush's exit from "Today" serves as a lesson about how our small choices may have big consequences.
Budding research hints at the potential of bystander intervention in situations like these, writes Henneman.
Editor's Note: Todd Henneman teaches journalism and media ethics at California State University, Long Beach, and developed a bystander-intervention curriculum at the University of Southern California. The views expressed in this commentary are his own.
(CNN) —
The most powerful man on the "Access Hollywood" bus wasn't Donald Trump. It was Billy Bush.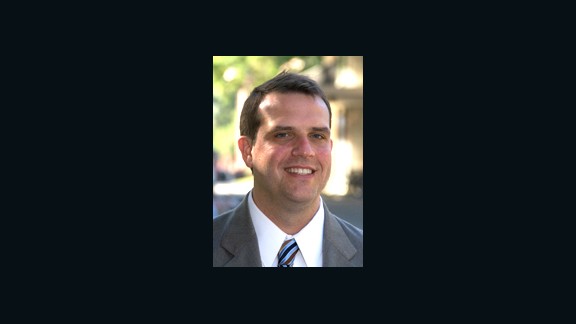 Bush's expected exit from "Today" serves as a lesson to boys and men about how the small choices in our daily lives may have big consequences. Bush had the power to denounce Trump's predatory comments and tell him that's not how anyone should behave. Rebuffing these statements would have not only preserved his own dignity but could have also perhaps protected future women from being subject to similar experiences.
Imagine if the recording captured this exchange instead of what it actually captured:
Trump: "I moved on her, actually. You know, she was down on Palm Beach. I moved on her and I failed. I'll admit it. I did try and f— her. She was married."
Bush: "Whoa, man! That's messed up. Think about how she felt in that moment. You really should stop and think about your actions."
Trump would have received a crucial message: that his actions were wrong and offensive. But Bush's conspiratorial responses — even cheerleading, "Whoa, the Donald is good!" at one point — sent an entirely different message: one of approval.
Budding research hints at the potential, and power, of bystander intervention. The approach puts into action the idea that everyone can play a role in ending bullying, harassment and assault. Through words and actions, bystanders can show their disapproval or even redirect or correct a potential wrongdoer's behaviors.
I should know. I spent eight years developing, overseeing and evaluating a program where male college students trained their peers on recognizing and addressing offensive and problematic behavior among their friends and classmates. We explored ideas about masculinity; looked at real-world situations that fraternity members, student athletes and other male students encountered; and identified concrete steps for addressing those situations in honorable ways.
Let's say you're at a party and you see a guy feeding a woman drink after drink. Later you see him steering the now-staggering woman toward his room. Do you high-five the guy or do you pull him aside and prevent her from becoming the next victim?
For more than two decades, research has quantified the sexual victimization experienced every day by women in the United States. Almost one in five women will be raped during their lifetimes, according to the Centers for Disease Control and Prevention. Almost 44% suffer other forms of sexual violence, including sexual coercion and unwanted sexual contact.
For too long, efforts to prevent sexual assaults placed the responsibility on potential victims: Don't walk alone at night, monitor your drinks at parties and learn self-defense. It's different than our approaches to other offenses. We don't tell pedestrians, for example, to practice jumping out of the way of cars as a way to prevent drunken driving fatalities. We say friends don't let friends drive drunk.
Bystander intervention empowers each of us to play an important role in improving the environment in which we all live. It shifts the responsibility from the victim to those who witness the perpetrator's actions. And it recognizes the sad reality that far too few predators change on their own.
Bush – cousin of former President George W. Bush and former Florida Gov. Jeb Bush – acted as the worst form of bystander. Immediately after having heard Trump's comments on the bus, Bush pressures actress Arianne Zucker to hug Trump after she shakes his hand. He didn't intervene. He encouraged.
Trump dismissed his actions as "locker room talk."
Get our free weekly newsletter
He may want to check with athletes about what's considered OK. A growing number of colleges and universities, with the support of the NCAA, and several professional sports teams have embraced bystander-intervention programs.
Perhaps a few college students will let him sit in on their next session to learn about leadership. Better yet, perhaps they will invite Billy Bush. I hear he suddenly has some time on his hands.