"The leaves of the tree may touch the sky, but it should not forget that its roots are fixed in the soil."
Chief Hyppolite Anoh, artistic director of SOTHECA is full of wise words. It's also his job to anchor a nation to its cultural roots. SOTHECA, a village just outside of Ivory Coast's economic capital Abidjan, stands for Solidarity Theatre Club of Abidjan. The village has become a hub where traditional art, dance, songs and rhythms are being preserved.
Read: The masked men of Burkina Faso
"We noticed there was a problem," says Anoh, "Ivorian rhythms are disappearing." So Anoh and others decided to boost Ivorian traditions by re-familiarizing the youth with what could so easily be forgotten.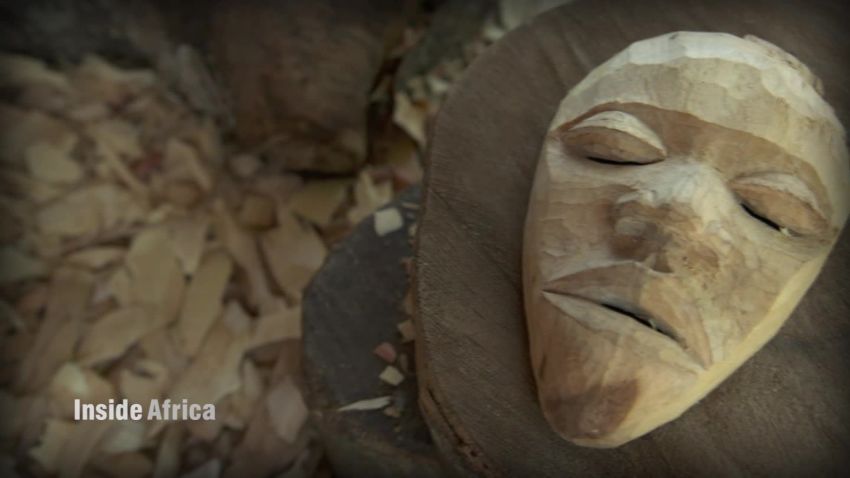 How to make a mask worthy of the spirits
Central to these traditions – and among the most popular with audiences, domestic and foreign – is the Zaouli mask dance. It's a phenomenon which has crossed borders and astonished crowds in Burkina Faso at Festima, the International Festival of Masks and the Arts.
Donning a Zaouli mask has a profound effect on its wearer. The process is taken seriously and filming it is prohibited. Only the initiated are permitted to bear witness – and women are strictly forbidden.
"The bearer changes," Anoh explains, "the spirits take control of him. He is separated from all that happens around him… Once he will put the mask on, it will not be him again that will be dancing, but the spirit that will possess his body."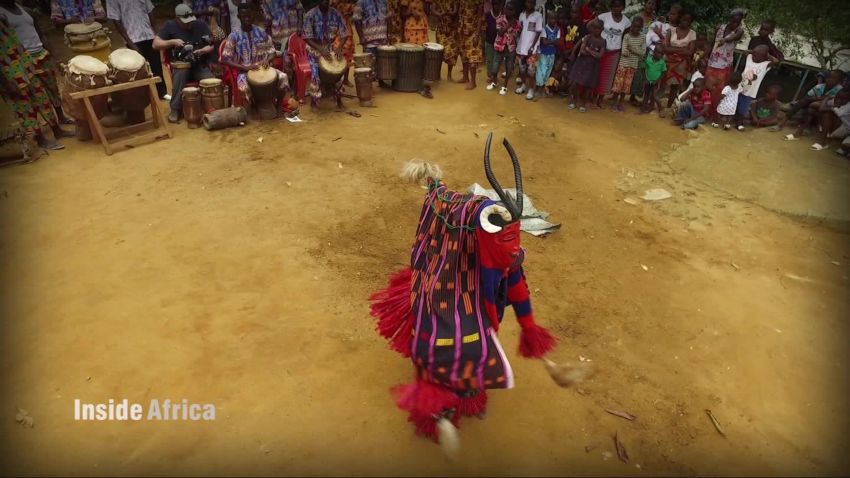 Spirit meets human in this sacred mask dance
In Ivory Coast, people consulted masks when danger was coming, the chief explains. Some masks protect villages, some counter bad spalls; others are used to rejoice.
Each Zaouli mask can take as long as six days to carve. Made of Yaranza wood, the process is secretive, each artisan using their own approach. Ouagene Coulibaly, president of the Association of the Village Artisans of Bassam, will show CNN his work in progress, but refuses to divulge how he finishes his unique and sacred works.
When it happens the dance is fast and furious, the masked man churning up dust beneath his feet. Provoked to keep up the pace by his dance partner, it's a superhuman effort guided by the spirits.
Anoh and his team at SOTHECA will be hoping they can guide the spirits into the next generation, ensuring there's always an occasion to dance.