Hurricane Matthew pummeled Florida's coast with violent wind and storm surges on Friday. Here's what it looked like from the ground there.
Daytona Beach
Here's a snapshot of the scene at sunrise, around 7:20 a.m. ET:
It only got worse from there. Images and footage from the ground show what Matthew has already done to the Daytona Beach area.
Get live updates here. Watch a live stream from various coastlines here.
Cape Canaveral
Jacksonville
This area is one of the biggest concerns in the state, as it was in Matthew's bullseye.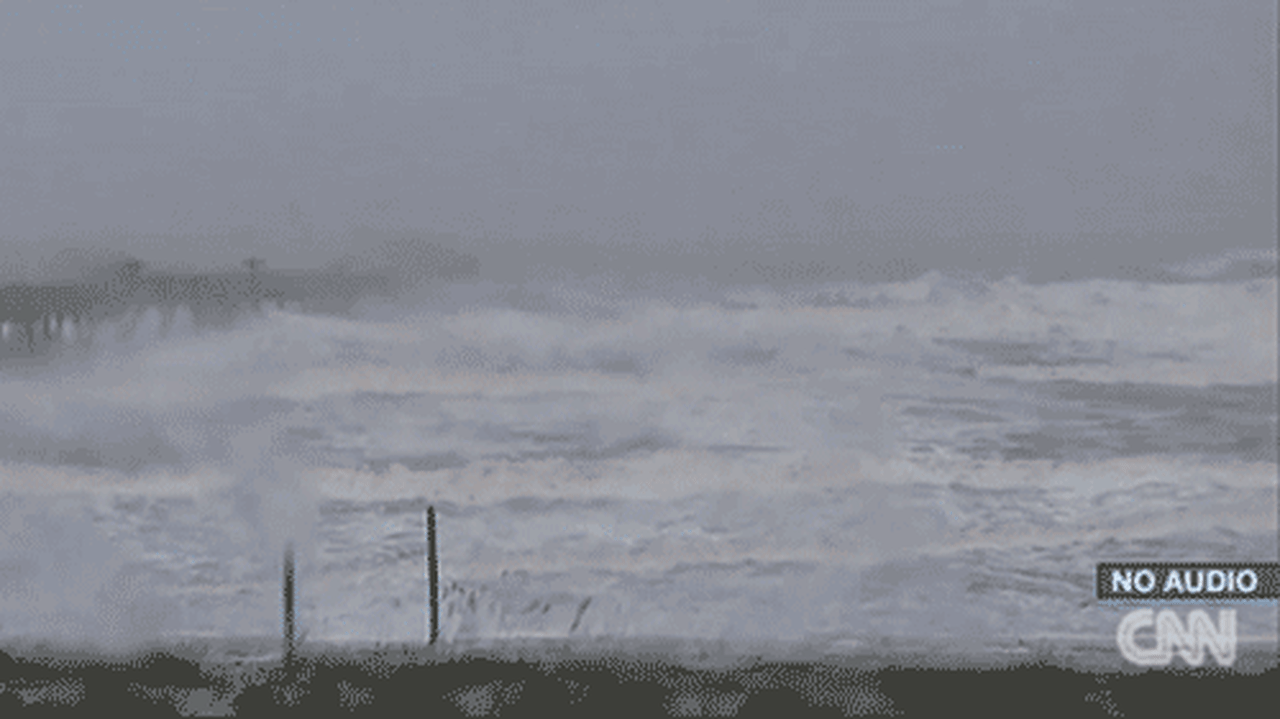 This GIF was taken from a Surfline live stream at 10:45 a.m. ET. Surfline has been monitoring various beaches in Florida.
Cocoa Beach
Orlando
Orlando's airport, which sees about 113,000 passengers every day, was completely empty.
Meanwhile, Disney World shut down its parks – even Magic Kingdom is closed. It is scheduled to reopen on Saturday.
St. Augustine
According to local reporter Russell Colburn, 20 people were stuck inside a bed and breakfast as the storm approached.
Ormond Beach
Melbourne
In the early morning hours in Melbourne, winds toppled power lines, igniting a house. This footage shows firefighters on the scene of that home engulfed in flames.