Story highlights
NEW: Storm's center is about 70 miles from Savannah, Georgia
Death toll in Florida is four
Editor's Note: Are you affected by Hurricane Matthew? If it is safe for you to do so, WhatsApp us on *+44 7435 939 154* to share your photos, experiences and video. Please tag #CNNiReport in your message.
(CNN) —
Florida struggled with the rising water, rain and strong winds as meteorologists said the storm surge had been measured at more than 4 feet in some areas.
Meteorologists said storm surge was measured at more than 4 feet in some areas.
"We are seeing impacts right now from St. Augustine to Jacksonville Beach. Unfortunately, this is going to continue through the night," Gov. Rick Scott said.
The storm, which is blamed for four deaths in Florida, sparked flash-flood concerns. The National Weather Service issued a warning for parts of Nassau County, north of Jacksonville.
"The combination of a dangerous storm surge, the tide and large and destructive waves will cause normally dry areas near the coast to be flooded by rising waters moving inland from the shoreline," the National Hurricane Center said.
Live updates on Hurricane Matthew
Special concern surrounded Jacksonville's St. Johns River, which could be overwhelmed by water pushed into it by the storm. The hurricane center said a tide gauge reported storm surge of 4.28 feet.
After killing hundreds in Haiti and other Caribbean nations, Matthew's frightening power led to the deaths of four people in Florida. The list included a woman in her 60s in Volusia County, hit by a falling tree, and an 82-year-old man and a woman in St. Lucie County, officials said. The latter two had medical emergencies and responders were unable to reach them in time because of hazardous weather.
A woman in northeast Florida died after a tree fell on her camper trailer, the Putnam County Sheriff's Office said.
The Category 2 hurricane, while losing some of its wind speed, left more than 1 million people without power in Florida as it spent the day plowing north just off the state's east coast. Late Friday, Matthew was hovering off the coast of Georgia and headed toward South Carolina, where officials issued warnings about the possibility of treacherous storm surge and up to 15 inches of rain.
Matthew is expected to arrive near or over the shores of South Carolina by Saturday and over to North Carolina by Saturday evening.
Winds were already blustery in Hilton Head, South Carolina, with one gust measured at 63 mph.
It's not as if Matthew – with winds of 105 mph – won't cause further damage with its powerful winds.
"Just because the center of circulation is offshore doesn't mean you can't be the center of action (along the coast)," National Hurricane Center Director Rick Knabb said. "It's going to get a lot worse before it (has) a chance of getting better."
Here's what you need to know:
Hurricane Matthew: Full Coverage
• As of 11 p.m. ET, Matthew's center was over the Atlantic, about 70 miles south-southeast of Savannah, Georgia, the National Hurricane Center said. Hurricane-force winds extended outward up to 60 miles from that center. It was moving north at 12 mph.
• A total of 1.1 million customers in Florida were without power.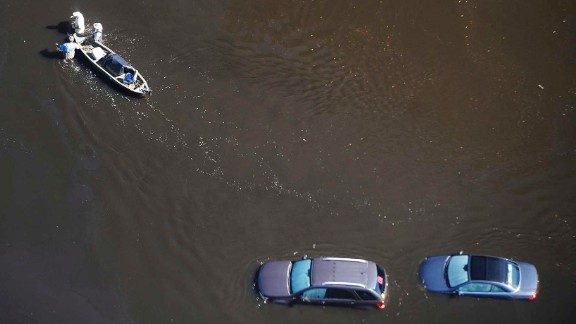 Photos: Hurricane Matthew's path of destruction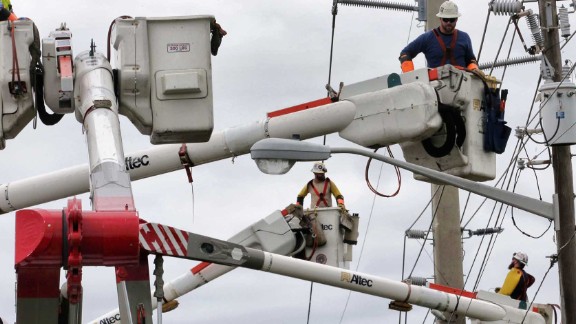 Photos: Hurricane Matthew's path of destruction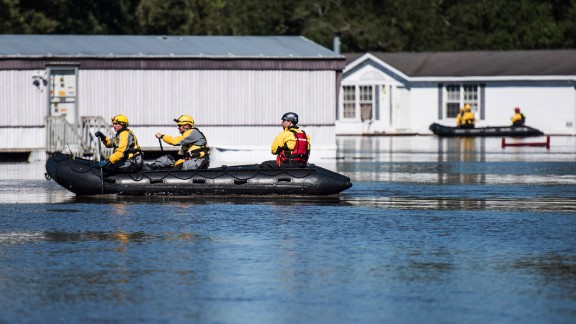 Photos: Hurricane Matthew's path of destruction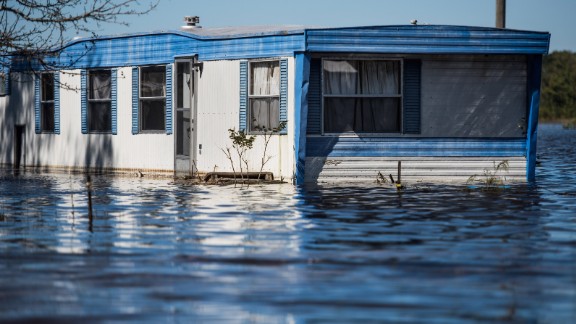 Photos: Hurricane Matthew's path of destruction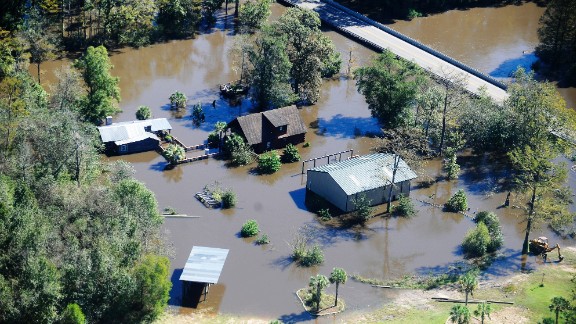 Photos: Hurricane Matthew's path of destruction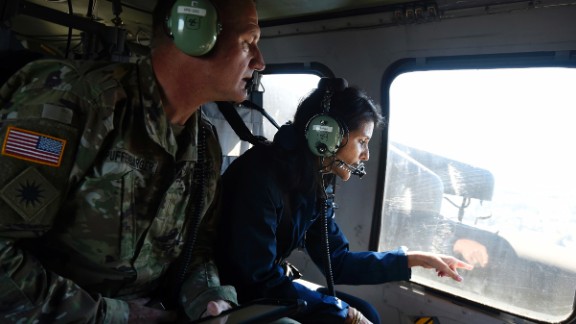 Photos: Hurricane Matthew's path of destruction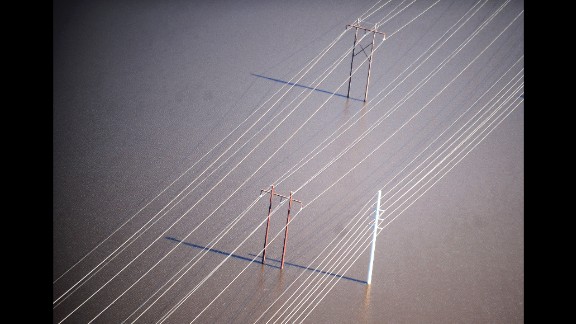 Photos: Hurricane Matthew's path of destruction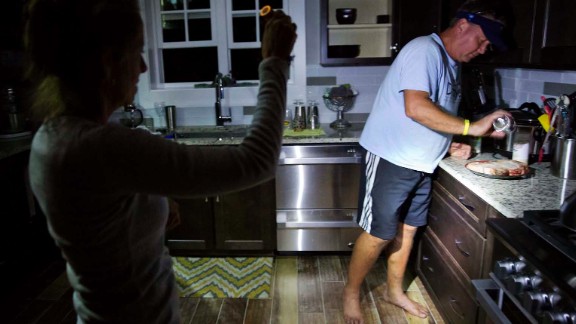 Photos: Hurricane Matthew's path of destruction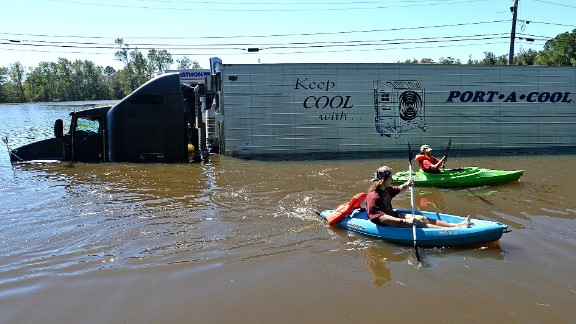 Photos: Hurricane Matthew's path of destruction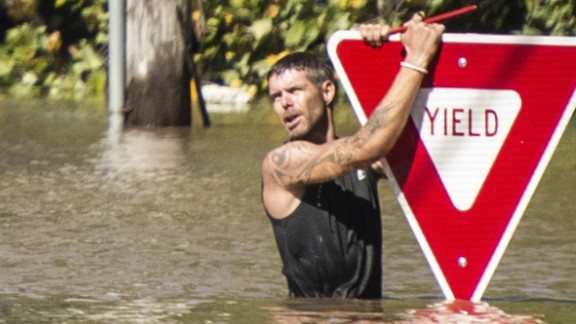 Photos: Hurricane Matthew's path of destruction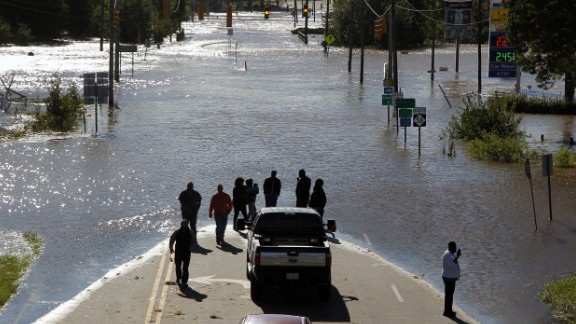 Photos: Hurricane Matthew's path of destruction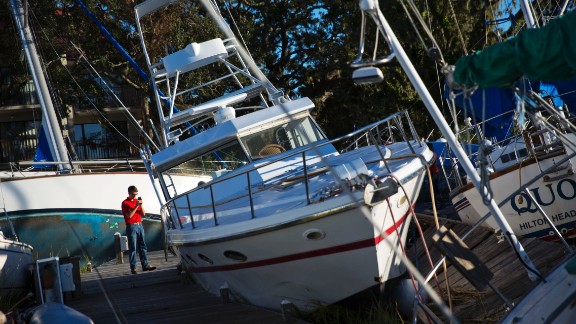 Photos: Hurricane Matthew's path of destruction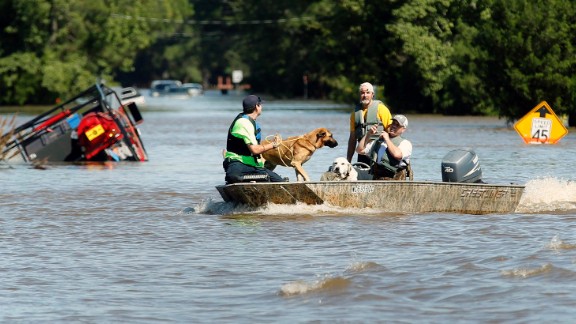 Photos: Hurricane Matthew's path of destruction