Story highlights
A crisis in Haiti as limited health care meets natural disaster
Conditions at hospital called horrific
Jean-Atan Cadet and twin brother Jonas were welcomed into the world as the hemisphere's poorest nation embarks on another painful recovery.
Hours after Hurricane Matthew cut a destructive path across Haiti, their mother Julienne found herself in distress and bleeding during labor.
Cadet, 35, had been trudging alone on a dirt road near the rural southwestern community of Fond-des-Blancs. Workers from St. Boniface Hospital spotted her, the hospital's resident coordinator, Kat White, said in a phone interview Friday night.
A motorcycle the expectant mother had hired for the journey was unable to cross a river.
"I was in so much pain," Cadet told White. "I was afraid I would lose the babies or pass away."
An ambulance rushed Cadet to St. Boniface. On Wednesday afternoon, she had one of four emergency cesarean sections performed at the hospital during the hurricane, according to White.
Cadet was fortunate.
At least 300 people have died since Matthew made landfall in Haiti on Tuesday as a Category 4 hurricane, according to Paul Altidor, Haitian ambassador to the United States.
The death toll is expected to rise as remote areas isolated by washed-out bridges become accessible, the ambassador said.
Hurricane Matthew leaves hundreds dead in Haiti
UN officials said the hurricane is the country's worst humanitarian crisis since the devastating 2010 earthquake, which killed about 200,000 people.
The country was only starting to rebuild when Matthew struck southwestern peninsula with 125 mph (200 kph) winds and heavy rains that destroyed homes, flooded villages, razed crops, swept away cattle and cut off the parts of the island.
"One of our physicians on a helicopter over the hardest hit areas said there are villages that just don't exist anymore," Ralph McDaniel, executive director of Ayiti Air Anbilans, the country's only helicopter ambulance service, said from Port au Prince.
"Another person on the helicopter said they didn't see anybody on the streets. They didn't see any cars. They didn't see anything. Was that because the people had all evacuated or because they are casualties? We don't know."
Conor Shapiro, who runs St. Boniface Hospital and a number of local clinics through the Massachusetts-based St. Bonifice Haiti Foundation, told CNN that road conditions after the storm had prevented patients from reaching the hospital.
"We are very concerned this is a forgotten disaster," he said. "At first, reports said there were three deaths. Now, reports go up to hundreds of deaths, but then we're out of contact with the entire parts of western side of the southern peninsula."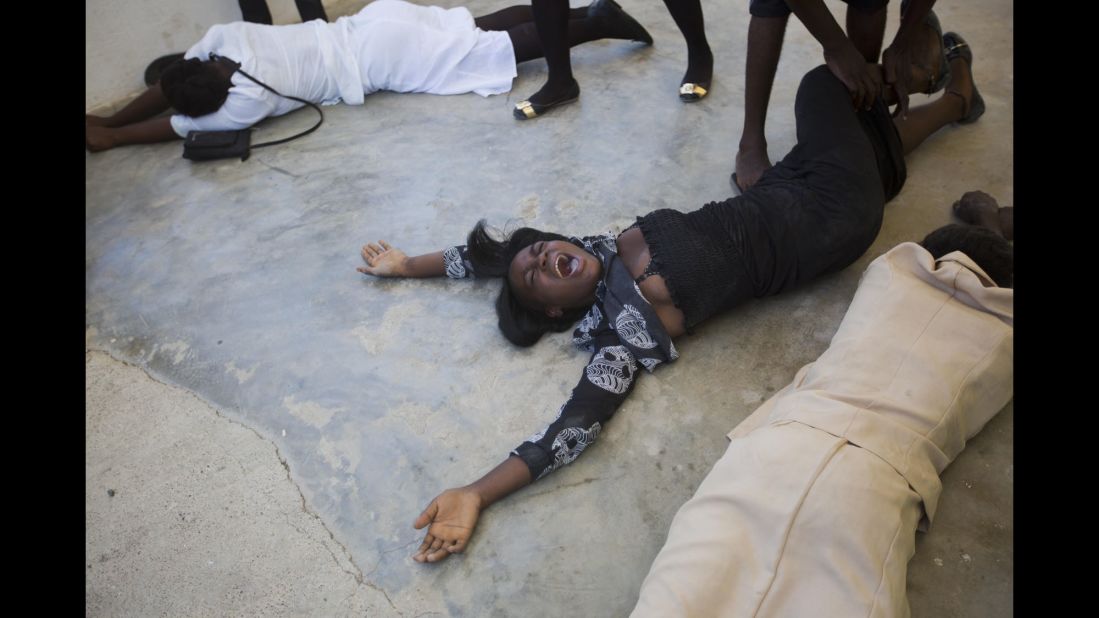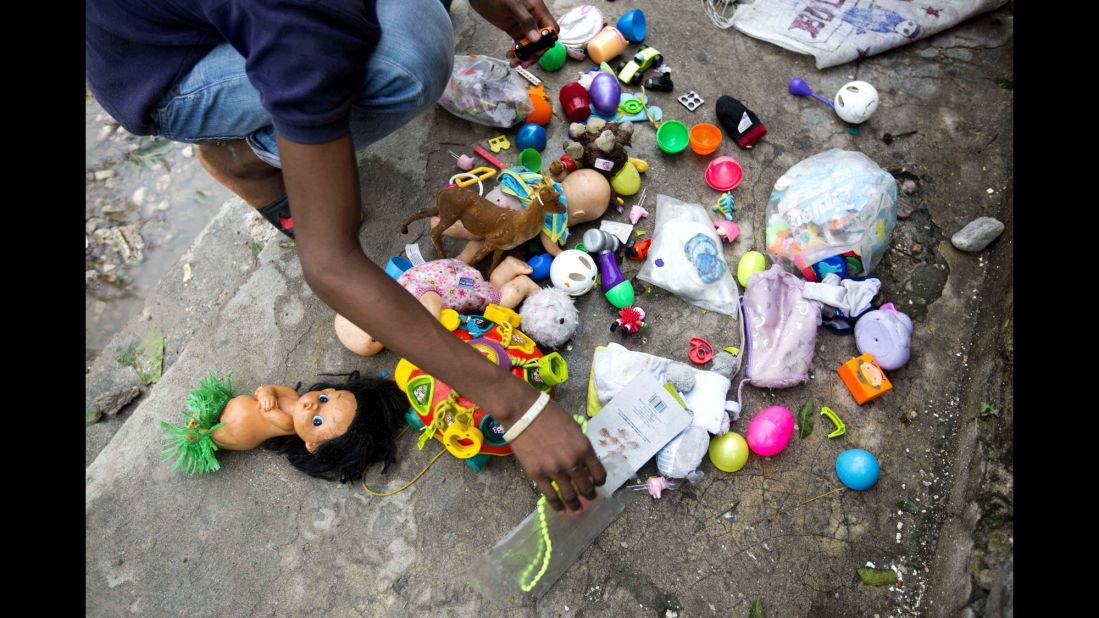 Hurricane Matthew pummels Haiti
Shapiro said he visited Immaculate Conception Hospital in the southern port city of Les Cayes on Friday. He described conditions there as "horrific."
"There is no electricity," he said. "There are still pools of water on the floor. They're not accepting patients. There are a couple of of doctors. We're talking about the biggest city in the southern peninsula."
He added, "I met with the medical director and he said he needs help, please. We feel like he's somebody who can really lead the efforts in Les Cayes but he just needs help."
Margaret Traub, head of global initiatives for International Medical Corps, told CNN on Friday night that the same hospital had received two new cholera cases since the hurricane. More than 28,500 cases of cholera had already been reported in Haiti in 2016, according to the Pan American Health Organization.
Haiti devastated by Hurricane Matthew
"They have no cleaning supplies," Traub said of the main hospital in Les Cayes.
"They don't have antibiotics… When we were there, the floor was quite dirty because the storm had swept through a lot of mud and dirt. They swept it up as fast as they can, but they don't have chlorine. They don't have the proper supplies in what is essentially a receiving ward for patients. While I was there, one patient who was very ill threw up all over the floor. There was only one nurse for the entire ward."
In Haiti, nine of the country's 15 main hospitals remain operational and five are unreachable by phone or radio, the Pan American Health Organization said this week. Les Cayes' main hospital had to be evacuated Tuesday and has since partially reopened.
Hurricane Matthew has left 350,000 people in need of assistance. The country's civil protection authority said that 186 people were injured and more than 61,000 people were in 192 temporary shelters.
Traub described one family she met a shelter in Les Cayes.
"Their home was destroyed and they have only the clothes on their backs and they're living in one room with 200 other people in a school," she said.
"All of these people don't have access to health care. They don't have access to clean water."
Grand' Anse department, and its capital Jeremie, was one among the worst affected areas, according to Ariel Dominique, head of community affairs at the Haitian Embassy in Washington.
There was extensive damage to crops along swaths of southern Haiti.
"We have nothing left to survive on," said Marc Soniel Noel, deputy mayor of the town of Chantal in the hardest hit area. "All the crops have gone. All fruit trees are down. I don't have a clue how this is going to be fixed."
CNN's Madison Park, Angela Dewan and Chandrika Narayan contributed to this report.