Story highlights
UN says Aleppo will be "totally destroyed" if attacks continue
Syrian regime gives chilling warning for gunmen to leave eastern Aleppo
The Syrian military and its allies have gained control of part of a key neighborhood on Aleppo's front line, pushing into the city's rebel-held east, Syrian state media and a UK-based monitoring group said.
"An army unit in cooperation with the supporting forces carried out a 'swift' operation against the fortified sites of the terrorist organizations in Bustan al-Basha neighborhood in Aleppo city," state-run SANA quoted a military source as saying.
Bustan al-Basha is located on the front line between besieged rebel-held eastern Aleppo and government-held areas in the center and west of the city. It is the first time the government has made gains in that neighborhood since losing the area to rebels three years ago, the London-based Syrian Observatory for Human Rights reported.
Rebel-held districts in the city had suffered intense aerial bombardment by Syrian and Russian warplanes for more than a week before a lull on Wednesday.
But the UN said Thursday that at least 376 people had been killed in past two weeks, and 1,266 injured.
UN Special Envoy for Syria Staffan de Mistura said these figures were only from medical facilities, and that the real figure would likely be much higher.
He also warned that if attacks continued at the current rate, Aleppo "may be totally destroyed."
"We are talking about the whole city," he said.
"The reality is, the writing on the wall in front of us, if this continues to be the pattern at this rate, unless there is any major game changer that may change the equation, the cruel constant use of military (acts) - bombing, fighting destruction – in Aleppo will continue. Let's be honest," Mistura said.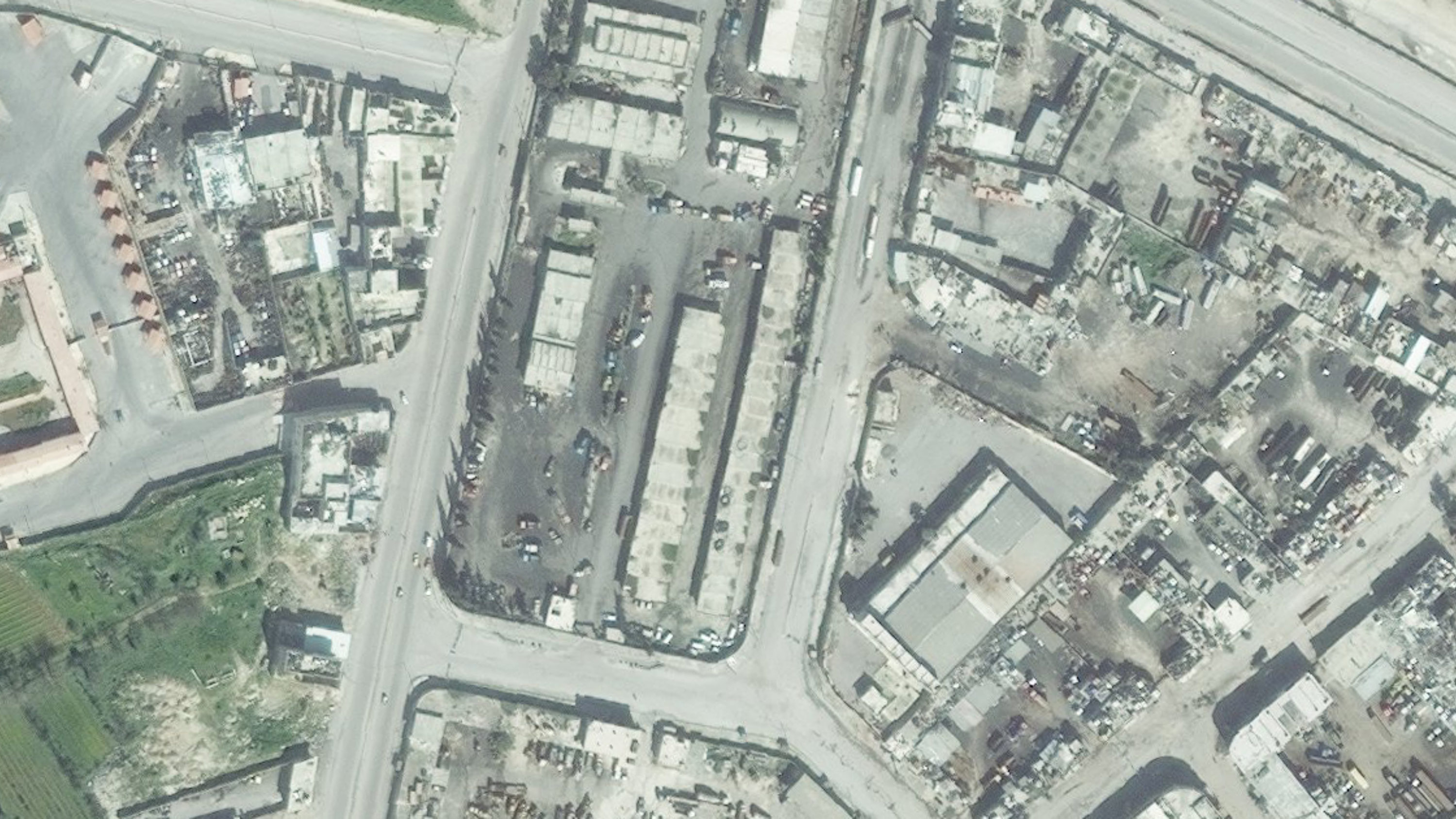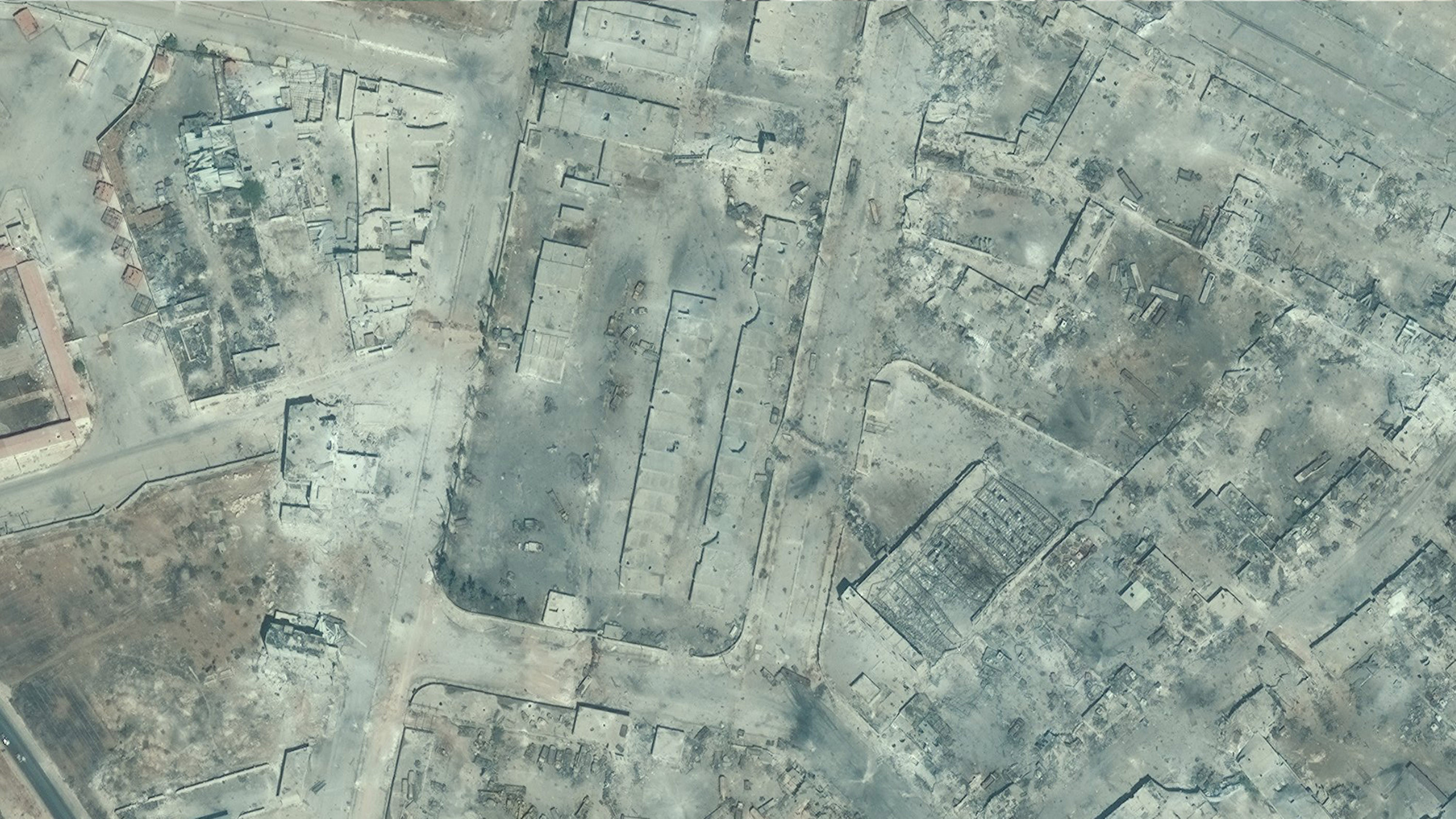 Head of the UN-backed humanitarian task force for Syria, Jan Egeland, said the 275,000 people trapped in Aleppo must be added to the list of people living in besieged areas in Syria.
"861,000 Syrians are now besieged, meaning full military encirclement, no humanitarian supplies going in and no freedom of civilians to go in or out," he said.
"It is illegal under international law and is the reality of 861,000 Syrians."
He added that the number had increased by almost 400,000 since February.
The Assad regime has long warned that it will retake the whole of the northern city that has become the epicenter of Syria's devastating five-year civil war. Hundreds of thousands of people remain, and are still in desperate need of aid. The regime already controls some parts of the city, mostly in the west.
Regime forces propped up by Russian airpower have pounded rebel-held eastern Aleppo since it took the area under siege in July, cutting the population off from essential food, medical and fuel supplies.
Chilling warning
The military announced it would reduce airstrikes and artillery fire on rebel-controlled areas in eastern Aleppo to allow civilians to evacuate safely.
The state-run news agency SANA said the decision to scale back on bombing Aleppo followed "the success of our armed forces in Aleppo" cutting off and destroying all "terrorist supply routes" and "vital terrorist bases."
But this welcome reprieve from the bombing came with a chilling message. "Anyone who does not make use of this available opportunity will meet their inevitable fate," the Ministry of Defense warned Wednesday.
"The General Command of the Armed Forces has accurate information on the locations of the gunmen and their warehouses in the eastern neighborhoods of Aleppo," a ministry statement said.
Many Aleppo residents have told CNN correspondents who visited earlier this year that they were hesitant to use corridors open for their evacuation, saying they had heard horror stories of people fleeing other cities through corridors and never being seen again.
Aid desperately needed
An aid convoy and warehouse that was finally allowed into Aleppo after a days-long ceasefire was attacked in September, in which around 20 civilians were killed, according to the International Committee of the Red Cross.
France said Foreign Minister Jean Marc Ayrault would travel to Moscow Thursday and Washington DC Friday to discuss the situation in Syria. Frace has been advocating a UN Security Council resolution for a ceasefire in Aleppo and access for people to humanitarian aid.
Ayrault and his Russian counterpart Sergey Lavrov are expected to make a statement later today.
The United States said soon after the aid convoy attack that it had reached a preliminary conclusion that Russian warplanes had bombed the convoy and warehouse. Russia and Syria denied any involvement in the attack, which was described only as a "strike" at the time.
The Cold War enemy states have essentially pitted themselves against each other in Syria, with Russia considering all groups fighting the regime terrorists, while the US has armed and trained some of those same groups.
Laura Smith-Spark contributed to this report.