Story highlights
The fundraising quarter that ended Friday has injected sorely needed cash into Trump's campaign
There is mounting evidence that traditional donors are at least begrudgingly giving to Trump
Donald Trump, at long last, has won them over.
Amid the campaign's final frenzy, there are encouraging signs that Trump's slow-to-build money operation has matured to presidential caliber, but alarm persists that it may be too late to combat Hillary Clinton's big-dollar machine, according to a dozen people with ties to Trump's finance team.
The fundraising quarter that ended Friday has injected sorely needed cash into Trump's White House hopes, with long-sought donations finally clearing and optimism abound that Trump himself will match his tightening poll numbers with a loosening of his own wallet.
Trump has two families in particular to thank: the Adelsons of Las Vegas and the Ricketts of the Midwest, who are behind the scenes directing major cash – and critically, major credibility – to Trump's fundraising ambitions. Despite only publicly committing $5 million to what is likely to be the de facto Trump super PAC, Sheldon and Miriam Adelson are pledging at least $25 million to pro-Trump presidential efforts, according to multiple people briefed on their donations. That sum includes giving to nonprofit group that will never be required to disclose his donations.
"I'm doing more than a lot of people think I'm doing," Adelson recently told one top Trump ally. The casino magnate reportedly pledged to spend $100 million at the onset of the general election – a total some expect him to still hit, though several sources cautioned that the famously hard-to-read casino magnate can always change his mind should Trump slump.
The Ricketts family, the founder and heirs to the TD Ameritrade fortune, have told associates that the Adelsons has pledged $25 million to their groups, which includes a revived super PAC, Future 45, and the nonprofit 501(c)(4) group, 45Committee. It is unclear how the Adelsons plan to split their checks between the entities.
And two people who have spoken personally with Todd Ricketts this week said Ricketts said he now had $35 million in the bank thanks to the Adelson donation and was working toward raising $70 million, earmarked exclusively for the presidential race.
Adelson and Ricketts representatives did not respond to request for comments, though an Adelson spokesman did deny a report in The Guardian, which first reported the $25 million commitment but claimed it was all promised to the super PAC.
Will Trump spend more?
After inviting unprecedented scorn from the Republican donor base during the primary only to plead for their checks once winning it, Trump enters the homestretch in a competitive financial position versus Clinton. That is mostly driven by Trump's surprisingly successful online fundraising program, which flooded him with money over the summer largely given directly to his campaign – though he had to pay a pretty penny to collect it.
Yet now there is mounting evidence that traditional donors are at least begrudgingly giving: A post-debate fundraising drive this week yielded $18 million, and about $11 million of that cash came from high-dollar givers who fielded the calls of top Trump fundraisers at Trump Tower on Tuesday, according to a person with knowledge of the figures.
And Trump himself is sparking hope from Republicans that he himself will put more skin in the game than the $2 million a month he has been investing in his bid since he wrapped up the primary. While Trump has yet to make a final commitment – and fundraising emails as recently as this week suggested that he would only give his standard $2 million in September – the $150 million last-hurrah advertising plan unveiled by Trump aides last week is almost certainly not possible without a substantial check from the man at the top.
And those who know the billionaire expect him to not tolerate a loss on account of his own stinginess – and are predicting infusions from a competitive businessman who hates losing. Trump revealed Friday at a rally that he would spend "over $100 million" on the race.
"If he wanted to run 10 more ads and there wasn't money in the Republican National Committee or any other fund," said John Catsimatidis, a grocery magnate who himself spent over $10 million on his own political run for New York mayor, "I would write a check."
Meanwhile, a collection of super PACs – at first scorned, at least officially, by Trump brass – are preparing final fundraising drives that they hope can at least mitigate the advertising gap that could swallow Trump's dreams in swing states. Rebuilding America Now, the favorite of Trump leadership during the summer, has stalled since. But it held a major fundraiser on Thursday evening in New York City with Donald Trump Jr. and the group has obtained another $2 million check from Home Depot co-founder Bernie Marcus, according to a person close to the group, boosting his overall contributions to the group to $5 million.
The group, struggling since the departure of former Trump campaign chairman Paul Manafort and now threatened by the rise of Future 45, is not required to disclose its fundraising totals until October 15. But people close to the group predict – and their abrupt stop in advertising this fall after a $13 million push substantiates – that the super PAC has raised only between $15 and $20 million, far short of their initial goal.
Marcus is also expected to have donated to Make America Number One, a super PAC run by key Trump influencer and megadonor Rebekah Mercer.
Eyes on Adelson, Ricketts families
It is the Adelson and Ricketts families, though, that are the hot commodities in GOP finance circles: Sheldon and Miriam Adelson scored four third-row seats to the first presidential debate this week in New York and were seen mingling with Trump friends ranging from Rudy Giuliani to Don King. And at a recent fundraiser in the Chicago suburbs this week, Trump praised Todd Ricketts on three separate occasions, according to an attendee, even as he ripped into other Illinois Republican elites like GOP Illinois Sen. Mark Kirk, who is trailing badly in his re-election race.
"Guys like Kirk who are behind in the polls can't figure out why guys like me are ahead in the polls," Trump told the crowd, according to two attendees who relayed the remarks.
The Ricketts family is also focused on a half-dozen Senate races – though their spending would not boost Kirk, who is not running in a presidential swing-state. And their focus remains tearing down Clinton, as they have done in a pair of searing new advertisements out this week.
The Ricketts family has committed $1 million to the effort, and is likely to find success in the American Opportunity Alliance, an exclusive, Wall Street-tied, socially liberal donor network that has largely spurned Trump, most prominently by hedge-funder Paul Singer, the most prolific bundler in GOP politics.
At least one of those prominent donors is not currently expected to get behind the group: Linda McMahon, the former US Senate candidate, who co-hosted the Rebuilding America Now event on Thursday.
In addition to Adelson and Marcus, Trump is also making inroads with their fellow leaders in the Republican Jewish Coalition, where Marc Goldman, a Florida investor and RJC board member, has taken the lead in trying to win over his pro-Israel peers.
One possible route for Trump-shy donors: the nonprofit arm, which gives Republicans the cloak of non-disclosure.
Cecil O'Brate, a Kansas-based energy titan who has supported Ricketts-led groups in the past, said he would consider the groups but was especially attracted to any entities that kept his donations out of the public eye.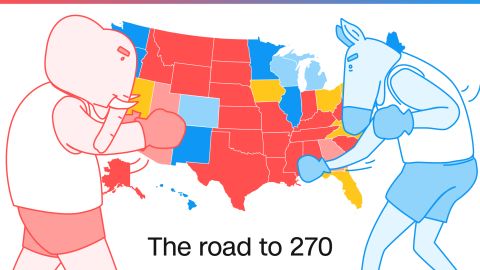 "If you push one guy hard and the name's out there, and then he doesn't win, then you're in trouble," said O'Brate, who as of this week had not heard from Future45. "I'll wait and see what they try and do."
Yet there are significant limitations on what a pro-Trump nonprofit could do. Given that Clinton is not a current federal officeholder, many campaign-finance lawyers have long believed that their options are particularly limited in the 2016 cycle. To maintain their tax-exempt status, nonprofits cannot spend a majority of their money on elections, leading most of these political groups to run ads either "thanking" or scolding various public officials – who just happen to be up for election – that are ostensibly not related to the campaign.
Attacks on Clinton – or, for that matter, praise for Trump, another person not in office – could be severely limited by nonprofit law. Yet the Ricketts operation believes it has a way to tactically play 2016 politics even with their nonprofit, according to a person briefed on the plans.
But whatever limitations may apply, the Ricketts name is gold in political finance circles, and Republican money operatives and donors alike voice confidence in any shop led by the politically savvy family. The clearest sign of trust was that the Adelsons, who control their own top-flight operation and had considered helming their own super PAC, entrusted their fortunes.
Doug Manchester, a San Diego developer who also at one point thought of starting his own PAC, said he had now sworn off giving to outside groups. But Manchester, who has given the maximum to Trump Victory, was piqued when informed of the new Ricketts venture.
"I just haven't been approached correctly by the right people," said Manchester, voicing his displeasure with negative advertisements. "If they were to approach me, I may be interested."