Story highlights
Sen. Mitch McConnell has worked to block President Obama's nomination of Merrick Garland for the Supreme Court
The court may go a full term with only eight justices
(CNN) —
September was not a good month for Merrick Garland.
The Obama administration's efforts to reignite interest in the Supreme Court nominee fizzled. Democratic presidential candidate Hillary Clinton said for the first time that if elected she would look widely for candidates rather than commit to Garland. And no mention of the shorthanded court was made in Monday's debate.
The court, which officially convenes next week, may go another term with only eight justices.
This is exactly the state of affairs that Senate Majority Leader Mitch McConnell engineered the moment Justice Antonin Scalia's death became public last February.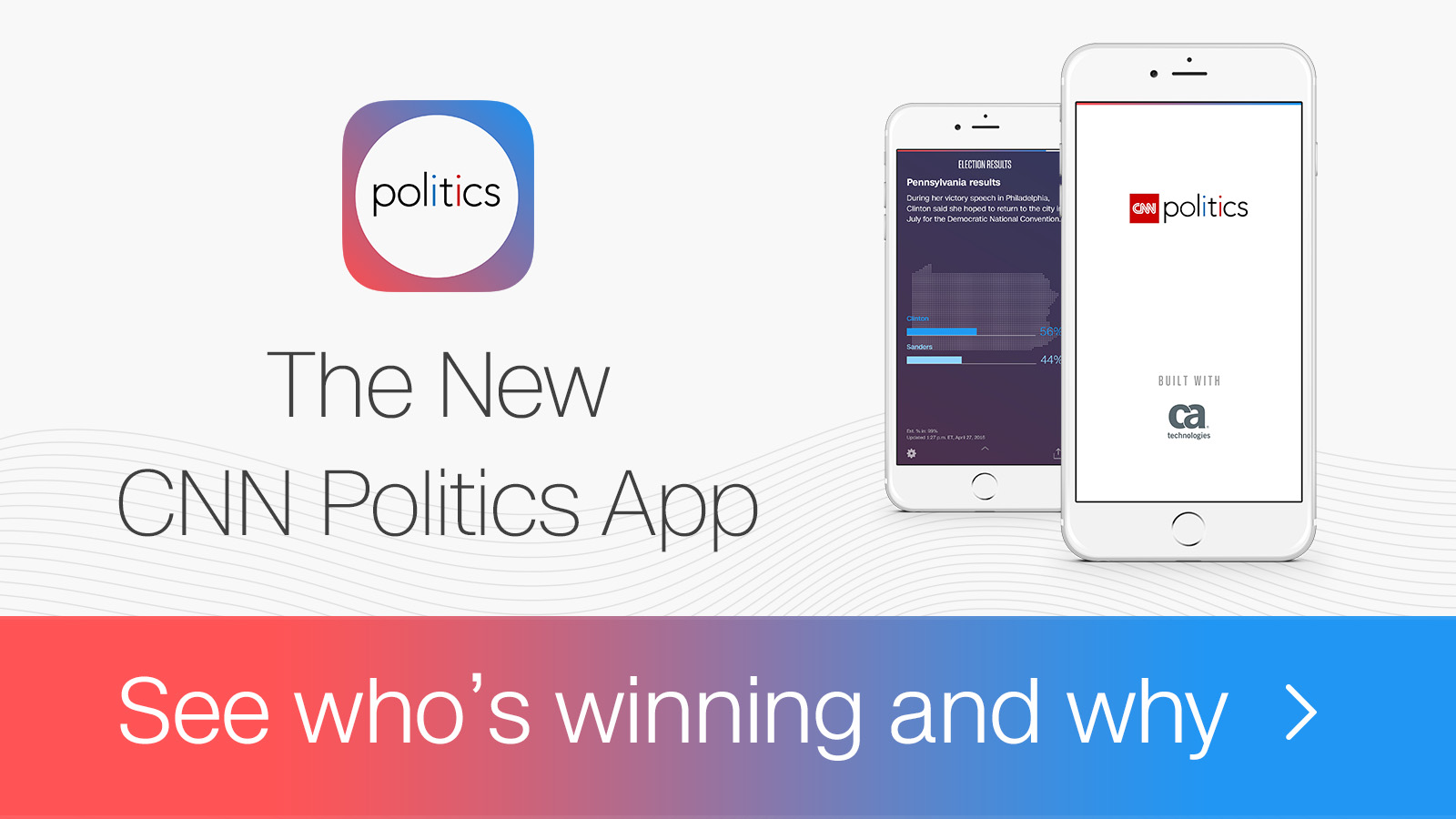 McConnell has been unrivaled as a Senate leader in his grip on judicial nominations. His opposition to President Barack Obama's judicial approach is deep-rooted and distinct. This is his final stand against the administration, and the Kentucky Republican has maneuvered in a way that so far has immobilized his critics.
Unlike senators who in other years took the helm on judicial battles, McConnell knows Supreme Court litigation first-hand, most prominently as a named challenger to a landmark 2002 campaign finance regulation (the court upheld key provisions of the law) and then as a forceful defender of the 2010 Citizens United decision.
McConnell's resistance to Obama's judicial nominees surfaced as soon as the new president took office in 2009. Scalia's death only intensified the judicial wars.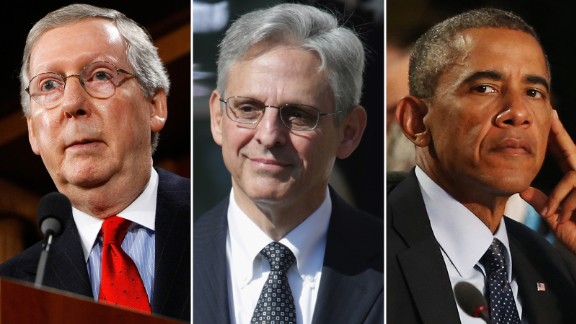 Getty Images
To the right wing, Scalia's passing was cataclysmic. Conservatives lost a longstanding five-justice majority on the nine-member court as well as a provocative standard-bearer. A raft of 5-4 conservative rulings, including those against campaign finance limits and for gun rights, seemed under threat.
McConnell acted swiftly as news of Scalia's death began circulating the afternoon of February 13. He was on the road when the Scalia news broke and talked with staff and colleagues by phone and email, his spokesman Don Stewart said.
And within an hour of the Supreme Court's official announcement of his death, McConnell declared the next president, not Obama, who still had 11 months left in office, should name Scalia's successor.
In the moment, McConnell's bold move regarding a successor to the suddenly dead Scalia might have seemed imprudent, if not disrespectful. Even some Republicans criticized the quick pivot to politics.
But McConnell's action galvanized GOP senators and preempted their possible support for Obama's March 16 choice of Garland. At any other time, Garland, widely regarded as an ideological moderate, might have been a consensus nominee drawing bipartisan Senate backing.
McConnell's line against any hearings or review, far from a spontaneous salvo, reflected a long-considered strategy against Obama's nominees.
From the start, McConnell "has been vigilant and irrepressible," said Leonard Leo, executive vice president of the Federalist Society, a conservative group that has worked since the Ronald Reagan years to move the federal courts to the right.
Leo, who advised President George W. Bush on judges, was one of a small group of like-minded lawyers, including former Reagan Attorney General Edwin Meese, who wrote to McConnell and key Senate Republicans on January 22, 2009, two days after Obama's inaugural, urging them to meet Obama's nominees with "an unprecedented level of Senate scrutiny."
A few weeks later, in March 2009, McConnell, then minority leader, joined a letter with 40 other Senate Republicans to Obama warning that they would be more intensely vetting nominees to all federal courts as part of the Senate constitutional "advice and consent" role.
Overall since 2009, Obama's nominees have had to wait longer for Senate confirmation than those of presidents going back to Reagan in 1981, according to Russell Wheeler of the Brookings Institution's Governance Studies Program.
For Obama's nominees to the trial court level, the time between initial nomination to confirmation has been a median 215 days. For President George W. Bush's nominees, it was 142 days. For President Bill Clinton's, 99 days. At the appeals court level, Obama's candidates have waited longer, but the differences are not stark: For Obama's nominees, it has been a median 229 days; for Bush's, 222 days; for Clinton's 139 days.
A sign of the escalation on this front: the median time for Reagan's district court judges and appeals court judges, from nomination to confirmation, was 37 days, according to Wheeler.
Yet, Reagan also witnessed the last outright Senate rejection of a Supreme Court nominee, Robert Bork in 1987 by a vote of 42-58.
Midway through Obama's tenure, in 2013, Senate Democrats countered judicial blockades with a dramatic move known as "the nuclear option." Led by then-Majority Leader Harry Reid, they voted to weaken filibuster rules to diminish the opportunity to block an up-or-down floor vote on lower-court nominees.
That confrontation arose largely over stalled nominees for the powerful U.S. Court of Appeals for the D.C. Circuit, a bench dubbed the "second highest" because it handles important regulatory disputes and has become a springboard to the Supreme Court.
Garland is the chief judge on the D.C. Circuit. Before Scalia's elevation to the Supreme Court in 1986, he served on the D.C. Circuit, as did current Chief Justice John Roberts and Justices Ruth Bader Ginsburg and Clarence Thomas. The filibuster change opened the door to three more Democratic appointees on that influential court.
McConnell warned Senate Democrats they would regret the change in the age-old filibuster practices.
Regarding his own action on that fateful Saturday in February when Scalia died, McConnell has not flinched.
His opposition to Garland has been fortified by outside conservative interests, including the longstanding National Rifle Association and newer Judicial Crisis Network, founded in 2004 during George W. Bush administration to promote judicial nominees from the right wing. Carrie Severino, JCN chief counsel and a former Thomas clerk, said this month that it had spent $4.5 million so far on nationwide advertising against Garland.
In the tumult of this election year, the Obama administration has found it difficult to inspire widespread public protest against the Senate refusal to hold even a hearing for the nominee.
After a summer of scant public attention to Garland, Vice President Joe Biden earlier this month visited Capitol Hill to try to spur action. "You don't have to vote yes, but stand and be counted," Biden said. "Vote."
McConnell repeated his no-action pledge.
Christopher Kang, a former deputy White House counsel who helped screen Obama's judicial choices and move them through the Senate, said McConnell has asserted more control over judicial nominations than is the tradition of majority leaders.
The fate of nominees, observed Kang, now director of the National Council of Asian Pacific Americans, has typically been more in the hands of Senate Judiciary Committee chairmen. Recalling McConnell's declaration when Scalia died, Kang added, "For the politics of his conservative base, this was exactly the right move for him."
McConnell did not respond to requests over several weeks (since late August) for an interview on the subject of judges.
Democratic presidential candidate Clinton has said little regarding Garland beyond initially praising Obama's choice last March. In an interview this month the Tom Joyner Morning Show, she said she would look "broadly and widely for people who represent the diversity of our country" for a high court appointment.
Garland is white and will turn 64 in November. His moderate record does not appeal to Clinton's liberal base.
McConnell, for his part, has offered no sign he would yield in the opposition of a Clinton choice to replace Scalia. "Based on his history and experience," the Federalist Society's Leo predicted, "Senator McConnell would bring just as much scrutiny to Clinton White House nominees as he did the Obama nominees."