When Bernie Sanders stood before the Democratic National Convention in Philadelphia, he promised "to do everything I can" to elect Hillary Clinton president.
But for much of the summer, Sanders was consumed with authoring a book he plans to release in November, while raising money for progressive candidates down the ticket. He has done just a handful of campaign events for Clinton, and hasn't yet activated his grassroots army that powered him to win more than 12 million votes during the Democratic primary.
That's about to change.
In recent days, Sanders has privately informed his old rival that he plans a surge of campaign events in key battleground states, including ones the Vermont independent won during the Democratic primary campaign and others with pockets of younger voters turned off by Clinton, according to two sources familiar with the conversations between the two camps.
That means more stops in states like Michigan and New Hampshire, and possible trips to Nevada, Pennsylvania, Colorado and Wisconsin.
The Clinton camp even plans to deploy Sanders to Minnesota, a state likely to go Democratic in the fall but one the Clinton camp is quietly trying to shore up as Donald Trump gains ground across the country, sources said.
On Wednesday, Sanders will appear with Clinton in Durham, New Hampshire, an effort aimed directly at millennials by promoting college affordability. And it comes at a crucial time: Clinton is seeing her support stall among millennial voters, who are turning to Libertarian nominee Gary Johnson instead.
In a Tuesday interview with CNN, Sanders promised that he would make the case directly to millennials about Clinton's proposal to ease tuition payments to families earning less than $125,000 annually, calling it a "big deal."
And he said that he would draw a direct contrast between Trump and Clinton on the issue of humans causing global warming, which the GOP nominee has questioned in the past.
"To the degree that we get those points out, I think she will do a whole lot better among younger people," Sanders said.
Asked if he should do more for Clinton after keeping a relatively low profile after the convention, Sanders said: "We will be working very aggressively."
But he would not answer directly when asked if he would activate his small donor network to pour money into Clinton's coffers.
"I'm going to be campaigning as hard as I can," Sanders said.
A source close to Sanders said it's unlikely he would use his vast email list to help Clinton raise money, instead reserving that for down-ticket candidates. Instead, the source said, Sanders will become a visible presence along the campaign trail in an attempt to turn his core supporters to the Clinton camp – namely younger voters.
Indeed, millennial voters are becoming a significant problem for Clinton, dogged by her email controversy, questions about her honesty and being a long-time fixture of the Democratic establishment. In a Bloomberg poll released this week, Clinton leads Trump 50%-40% among voters under 35 in a two-way race, down from her 29-point lead in August. But when the poll added the Green Party and Libertarian candidates on the ballot, Clinton's lead shrinks to 40%-36% – with Johnson getting 11% of the millennial vote.
To reverse the slide, the Clinton campaign plans to lean on Sanders and other progressive firebrands, like Sen. Elizabeth Warren, to fire up the base. But top Democrats say that surrogates can only do so much.
"Bernie is going to be out there some more; he's just finishing his book," House Minority Leader Nancy Pelosi said Tuesday. "He has been out there for Hillary. He'll be out there more, but she is going to have to make her own case as well because you can only transfer so much."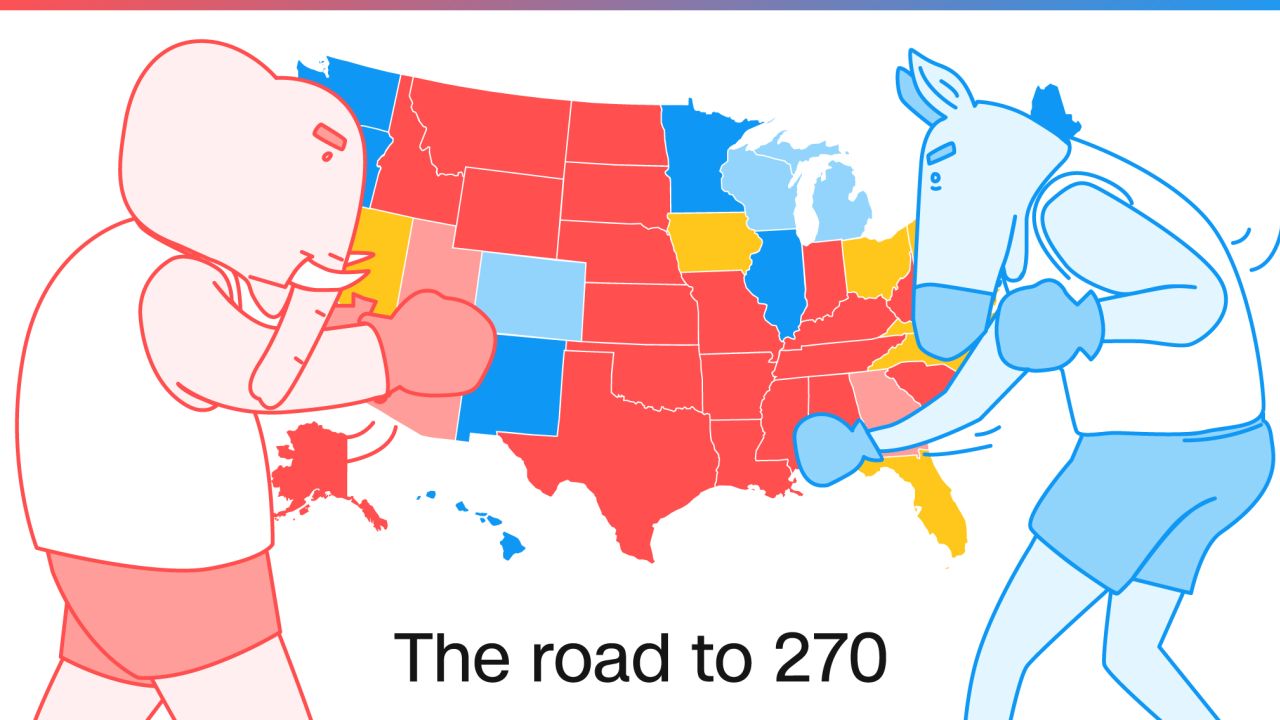 After a tense primary where Sanders surprised Clinton and the political world by racking up big victories, the two sides developed trust during the July convention when the Vermont independent's team helped squash an uprising by Sanders' backers eager to disrupt the proceedings. On Labor Day, he barnstormed New Hampshire for Clinton – with two events in the state – and later did a three-city swing through Ohio.
A source close to Sanders said the senator plans to hit the road for House and Senate candidates starting next week, including in states like Washington not considered a presidential battleground.
But with Sanders' ability to connect with younger progressives at a time when Clinton is struggling with those voters, many are eager to see the self-described Democratic socialist follow through on his vow to do more to help their presidential nominee.
"We all know the last 30 days is really when you motivate people, and say, 'Hey. You can't sit home, you can't stay out.' And I think (Sanders) knows that's the crucial point," said Sen. Claire McCaskill, D-Missouri, a top Clinton surrogate.
Asked if she were worried about millennial voters flocking to Johnson, McCaskill added: "It doesn't seem thoughtful to me. It does feel like he could be a spoiler in some regard. But I still feel pretty positive and optimistic about millennials coming around – especially with Bernie and Elizabeth Warren, and everybody's help."
CNN's Elizabeth Landers and Deirdre Walsh contributed to this report.