The Fit Nation special with all 8 races will air on Saturday, Nov. 19 at 2:30 p.m. ET.
Story highlights
An ultramarathon race is anything longer than 26.219 miles
Number of ultramarathons has doubled in the past decade
When a marathon is too easy or too uptight, just keeping running and running and ...
The difference between marathons and ultramarathons is the difference between a dragonfly and a dragon. The races both involve endurance running, but beyond that, they are practically different sports. Adding an "ultra-" prefix in this case means going miles beyond its root word.
Technically, an ultramarathon is anything longer than 26.219 miles, but they tend to range from a 50K (31 miles) to races that take multiple days to complete. The world's longest certified footrace is a 3,100-mile loop around an extended city block in New York City that needs to be completed in 52 days.
One of the standard ultra lengths is the 100-mile point-to-point (non-looping) race, and runners in this league enjoy arguing over which is the best and hardest. Some try to bag all the big ones: Hard Rock, Hurt, AC100, Leadville, Western States.
"They're a great opportunity to challenge yourself in beautiful territory with an aggressively friendly community," said Ian Seabury, who has run about 20 ultramarathons. "The courses are big and tough enough that you'll always have a substantial personal challenge in front of you, but the community is small and personal."
Ultras are about endurance over speed, about fun and challenge, rather than pace and finish times. Psychologically, it's a different head space as well, the mantra being that, barring injury, you just keep going, no matter what.
"Press on – nothing in this world can take the place of persistence," said President Calvin Coolidge, quoted in the race handbook of the Angeles Crest 100 (AC100). "Persistence and determination alone has unlimited potential."
The starting line
The origin of the marathon is legend: An ancient Greek soldier ran from the Battle of Marathon (490 B.C.) to Athens to report the victory posthaste. But ultradistance running has an origin story that's just as fascinating and possibly older.
In the largely unrecorded history of Native Americans was a pre-horse culture that required long-distance running as a vital form of communication. By the time European settlers arrived more than 1,000 years ago, the 240-mile Iroquois Trail across what is now New York state was run within three days. There were similar long-distance runners among the Aztecs in Mexico and the Hopi and Zuni in Arizona and New Mexico.
Modern ultrarunning competitions began to be officially organized in the 1980s with the founding of the International Association of Ultrarunners. The list of races grows every year, with more than 500 annual ultras now in the United States alone. According to Ultrarunning magazine, the number of ultraraces has doubled in the past decade.
Though the races' popularity is starting to rival that of marathons, most ultramarathoners are too laid-back to see it as a competition.
"Marathoners are Type A; ultras are Type B," explained Seabury. The difference is largely due to the lack of emphasis on timing over finishing. And that creates a personality difference too, with ultras tending to be more supportive and less competitive.
As another runner put it, if someone fell on the course, a marathoner would jump over them, but an ultrarunner would stop to help. Helping another runner on an ultramarathon can actually be a medical necessity, as it could be 10 miles to the next aid station.
From dawn to dusk to dawn over Los Angeles
For 30 years, the AC100 has blazed a trail through the Angeles National Forest, in the backyard of Los Angeles. The 180 or so runners who experience it every year can thank Ken Hamada, the race director and its founder.
Hamada was running ultras in the 1980s when most were courses of multiple loops. He wanted a 100-miler that "starts somewhere" and "goes somewhere," and he enlisted friends and volunteers to develop the route and organize the first AC100 in 1986.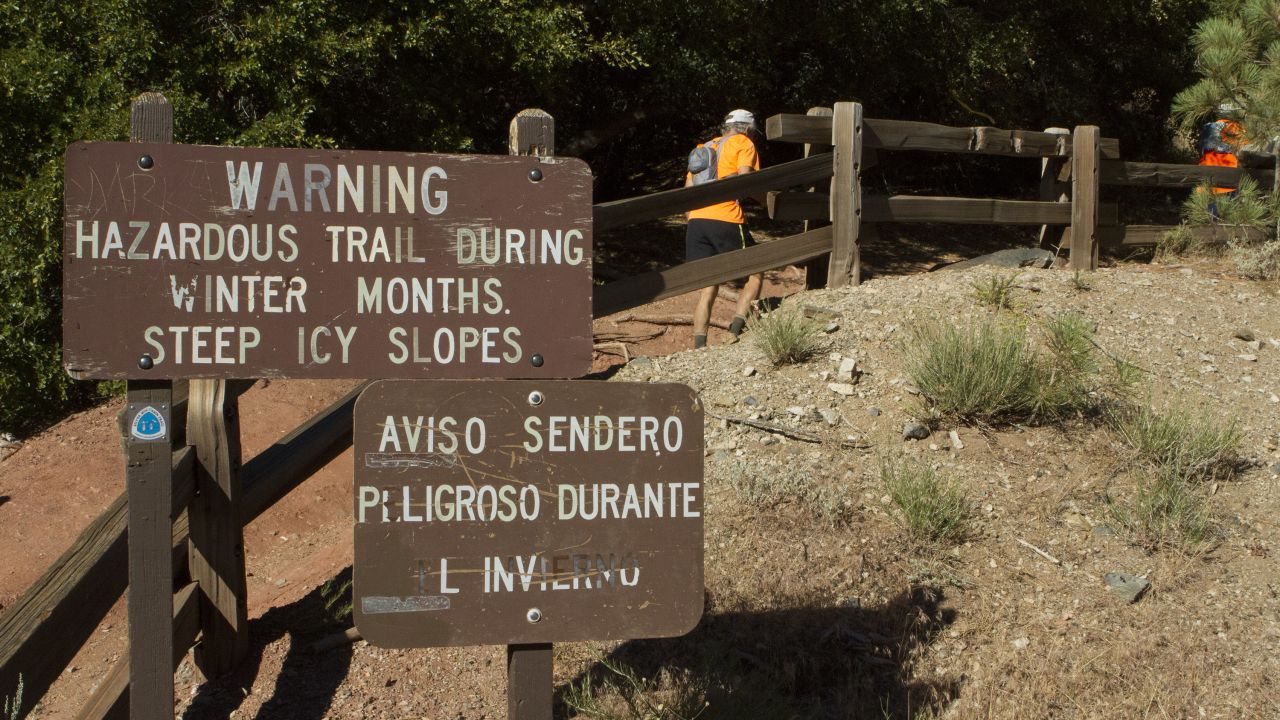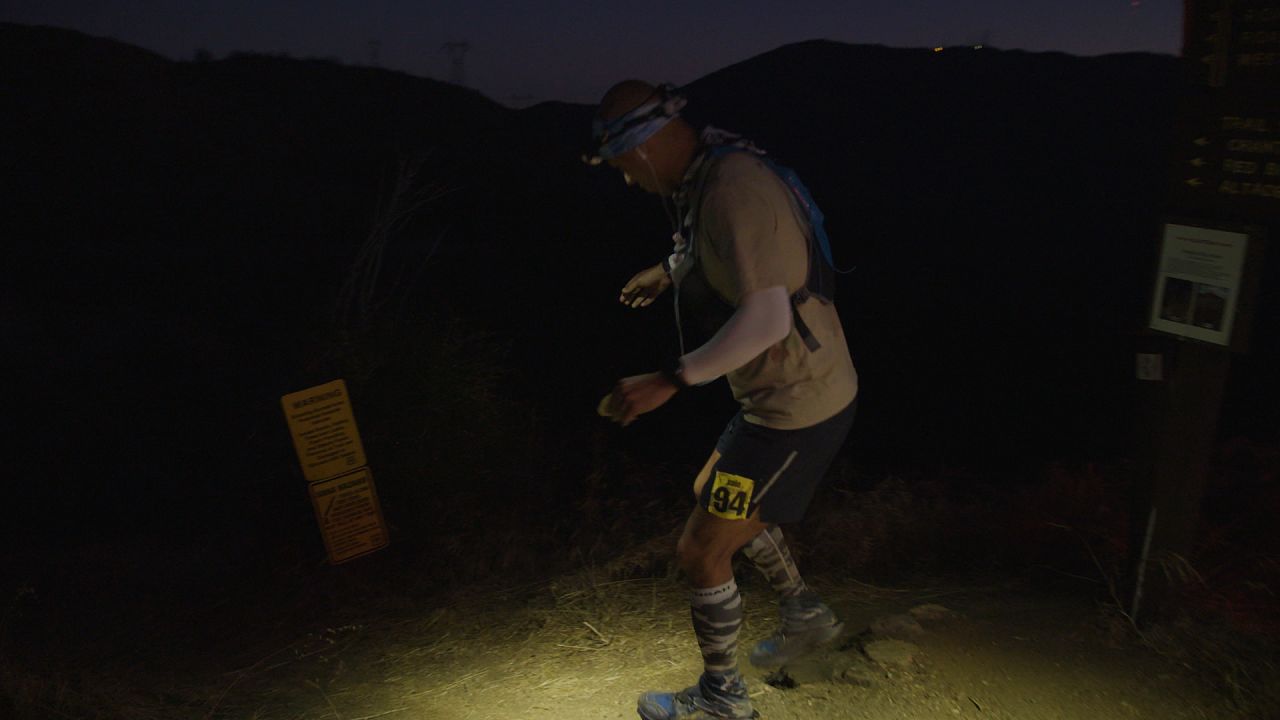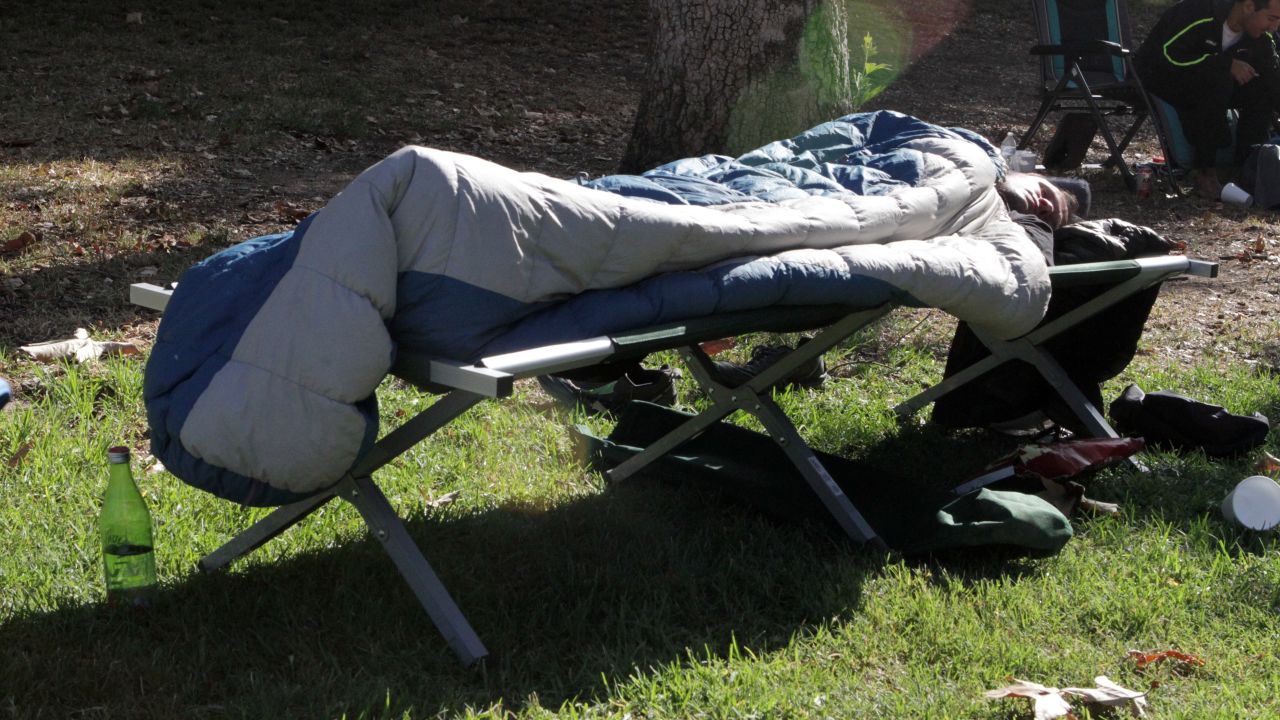 The appeal of such trail runs is that they have all the personal challenge of an ultra, plus awe-inducing nature. In the case of the AC100, views include the San Gabriel Valley and, on a clear day, the Mojave Desert.
All but about 8 miles – a stretch along the Angeles Crest Highway (Highway 2) – is along switchback trails and dirt fire roads, some deep in pine and Douglas fir forest. Some trees are more than 2,000 years old but others dead and ashen-colored from recent fires, including ones that forced the cancellation of the race in 2002 and 2009.
Running up and down mountains means greater physical demand than simply a long race. Elevation affects breathing, weather can add impediments and even danger, and the terrain of the trail – rocks, tree roots, inclines – threatens twisted ankles and falls along some steep ledges. In addition, there is the challenge of running by the light of a headlamp, all night long.
The highest peak on the course is more than 9,000 feet above sea level, nearly the top of Mount Baden-Powell. But it's not necessarily the most challenging stage. Many runners would agree that distinction goes to Mount Wilson, a 4½-mile climb that begins an exhausting three-quarters of the way through the race and is usually climbed under the stars.
"That is where the race really begins," explained Hamada. After 75 miles and 20-plus hours of running, "your gas tank is empty, and your hubcaps are spinning off. Then you have to deal a real big challenge: Mount Wilson. And that is really the moment of truth for most runners in the race, because … there is no easy way out except making it to the finish line."
But as Hamada puts it, "pace has no place," and it's more about whether you finish than when you do. At some point, most runners will walk, and that's OK.
AC100 has a minimal, beginner-friendly qualification of a single 50-mile run, plus eight hours of trail maintenance to keep the route clean of debris and overgrowth. Runners are picked by lottery a year in advance, and it's already fully booked for next year. The race is also a qualifier for ultras with higher bars of entry, such as the Hard Rock and Western States.
The race starts at the Wrightwood, California, community center before dawn. It's the same building where, the day before, runners received their safety briefing, asked questions of organizers and enjoyed a hearty pasta dinner.
Safety is of primary concern for race organizers. The route has a number of minor aid stations for food and water and six major aid stations with qualified medical personnel looking for signs of fatigue and inability to continue. Those also serve as checkpoints where slower runners who miss the time window are out of the race, for their own safety. Proceeding after aid stations are gone means dangerously forgoing water, food and medical checks, as well as the safety sweeps of trail to ensure that all runners are accounted for.
For most of the finishers, there are two sunrises – or more than 30 hours of running – before it's over.
About 60% to 70% of runners typically finish. This year, 185 started and 130 finished. The fastest 2016 time was Guillame Calmettes, at 19 hours, 14 minutes.
Anyone who crosses the finish line gets an engraved plaque and belt buckle, with special buckles for those finishing before the second sunrise and under 24 hours. The winner and those fastest in their age group get statue awards, and there are other buckles for multiple finishes and breaking course records.
At mile 100, runners are relived and elated, but the finish line, in Pasadena's Loma Alta community park, looks more like scene of disaster srelief than victory – although, to be fair, few disaster scenes include beers and burgers at 7 a.m. Runners are asleep on cots or under sleeping bags, or slowly eating and drinking under blankets.
I noticed that the name of the fourth fastest finisher was the same as the lead singer of the Grateful Dead.
"Jerry Garcia? I thought he was dead," I said.
"He looked it," one of the volunteers responded.
Going all the way
Moderation in everything is a pretty good rule of thumb for life. Too much of even a good thing has a way of turning bad sometimes. Is that true of long-distance running?
That's a question that University of California, Davis and Stanford University researchers examined last year in a study involving 1,212 active ultrarunners. What they found was that while ultrarunners tended to be older than the general running population, they had fewer incidents of heart disease and other chronic conditions. They were more likely than the general population to suffer from allergies, hay fever and exercise-induced asthma – probably due to high levels of exposure to pollen-gifting nature.
The ultrarunners in the study also suffered about the same frequency of injuries as shorter-distance runners, though some wounds were inflicted by the obstacles of trail running. And injuries were more prevalent among younger (under age 40), less-experienced runners. Most (64.6%) reported an exercise-related injury that resulted in lost training days over the previous year, but that didn't translate to additional missed days at work. The most common injuries were of the knee and foot stress fractures.
Beyond that, the benefits of ultrarunning are the same as other exercise regimens: It's very good for your overall health and weight, provided you are training properly and monitoring your vitals.
There are many more resources for marathon training than specifically for ultras, even though the method – known as periodization – is basically the same, but for longer distances. A typical periodization program for a 100-miler may ramp you up over five or six months, building strength by alternating hard and easy weeks of exertion and recovery. Each of the final weeks leading up to the race may require two or three long runs of 15 to 20 miles.
But even that program assumes a longer history with distance running. Going from the couch to an ultramarathon in five months is probably a recipe for not finishing. A year, possibly with a marathon or two thrown in, is probably smart for less experienced runners. So is finding a coach or other professional resource. A good place to start may be Bryon Powell's book "Relentless Forward Progress," a how-to manual for aspiring ultrarunners.
Gear for long training runs and race day(s) is minimal, by necessity: Many prefer quality, thick-soled "maximalist" shoes; a light but warm jacket for nights and peaks; a hydration pack; portable food; salt tablets and a powerful headlamp for night running.
And age is an interesting advantage for ultrarunners. It's not just that runners in their 30s and 40s who aren't shaving off minutes from their times any more might prefer races that reward endurance over speed. Older athletes also have physical and psychological advantages when it comes to fortitude.
"Older people can handle the ups and downs," said John Emmons, the assistant race director and medical coordinator of the Angeles Crest 100. He was referring to the geography of the trail race but may have just as well been referring to its psychology.
More seasoned runners have a personal history of pushing themselves physically and mentally, which means when the going gets tough, they are more likely to get going.
A well-organized ultramarathon will, of course, support the unique demands of such distances. Water and food – such as protein bars, jerky, bagels and goo – is needed in greater abundance than for a marathon. There should also be several medical check-ins.
Many long races will also facilitate volunteer pacers. Pacers, used strategically in certain legs of ultras, do more than just try to keep runners on pace and make sure they are hydrating and getting enough food, water and salt. (Though in most races, they can't "mule" for them, meaning carry any of their gear.)
Pacers also give runners someone to talk to, at times acting as armchair therapists to help them move through darker valleys of wanting to quit. "Why am I doing this? I can't do this!" are typical thoughts at some point along the course.
There are, of course, mental highs as well: the beauty of a trail run. Being social with other runners. Or being happily alone with your thoughts for hours and hours. Seabury likens it to meditation, a gift of having "24 hours of focusing on what's in front of you" thinking out personal problems or thinking of loved ones or the Zen of nothing.
"As a runner myself," said Dr. Sanjay Gupta, CNN's Chief Medical Corespondent, "I find the longer distances have become the rare time where I can be singularly focused. Motivated by nothing external and running in solitude, I am accountable to no one but myself, and it is powerful."
And then there is pain, which some describe as "a wall," "down a hole" or being in "pain cave." The highs and lows tend to swing back and forth closer to the end. You've punished your body to the point where throwing up is not uncommon.
But, as many seasoned runners will say, barring injury, pain is no reason to stop.
Seabury compared 100-mile runs to a relationship. It's great at first, and then you have your ups and downs. Near the end, you tend to hate everything about it. And when it's over, you forget how bad it was and sign up for another.