Story highlights
Boat carrying hundreds of migrants capsized off Egyptian coast Wednesday
More than 3,200 people have died trying to cross Mediterranean by boat this year
Metwally Mohamed says he knew as soon as he boarded the boat anchored off the Egyptian coast that it would sink.
"There were more people than it could take. A boat that can take 200 had 450 or even 500 on board," he says, his face streaked with exhaustion and grief.
He, his wife and two children had made a 90-minute journey by speed boat to the vessel, which was taking hundreds of people on the treacherous trip to Europe in search of a better life.
The boat started to list.
He says he told people who could swim to jump in the water so that the boat could regain its balance. Only few people heeded his call.
MORE: Hundreds feared dead after boat capsizes
'I lost the most precious people'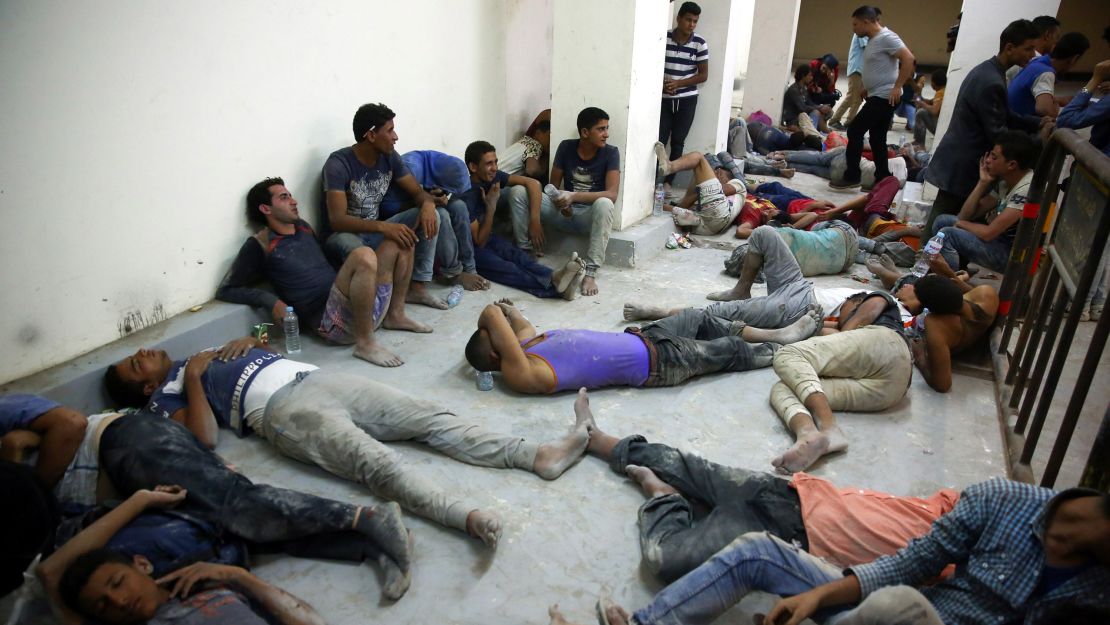 Two minutes after jumping in the water he saw the boat capsize. His wife and two children were still on board.
By the time he found them, they were dead.
"I tried to pull them with me to take them out with me. But I couldn't," he says from his hospital bed.
"I lost the most precious people in my life."
On Wednesday, when the boat capsized off the coast of Rashid – also known as Rosetta – 163 survivors were found, along with 42 dead bodies. The death toll rose above 100 on Friday, according to Egyptian state media.
Morgue overwhelmed
Death has overwhelmed this coastal town, where the Nile River meets with the Mediterranean. The river bank is lined with shipyards, ferries and docking stations. Ambulance sirens break the calm of the fishing town surrounded by green fields.
The morgue at the Rashid General Hospital only has room for eight bodies. The dozens more that have arrived on its doorstep have been sent to other hospitals in Beheira Province and nearby Alexandria.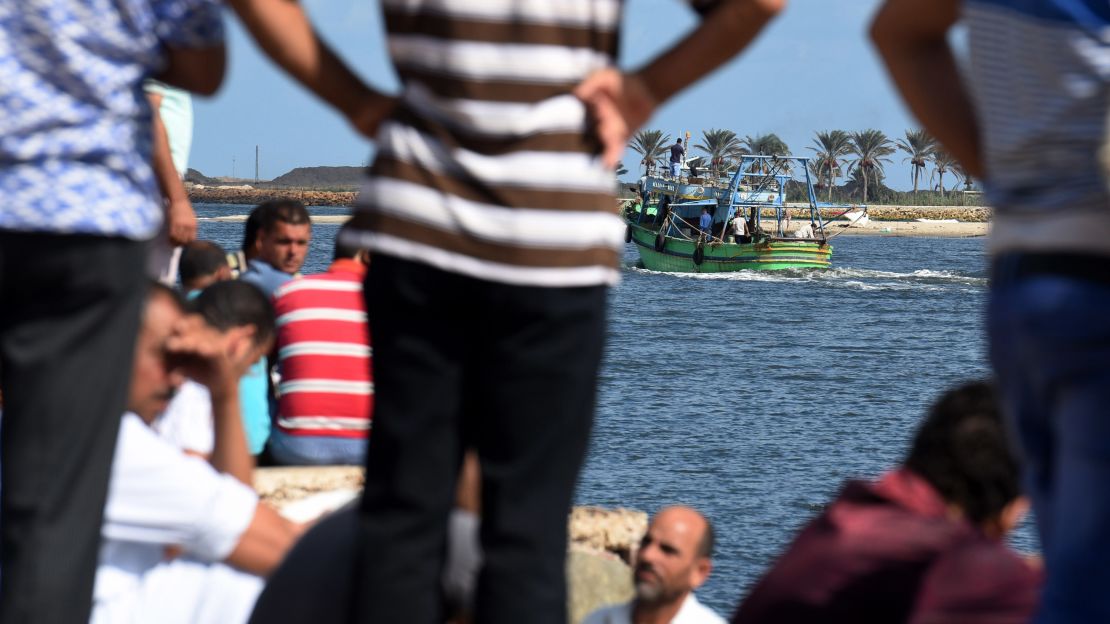 "We are used to three, four or five bodies found. But we haven't seen this before. This is a disaster," Mohamed Abu Arab, a fisherman, told CNN.
Most of those on board the doomed boat were Egyptians who had been tempted by friends who successfully made the journey before them. There were also Sudanese, Eritreans and Syrians.
MORE: Obama: Refugee crisis is test of our humanity
Fishermen stopped from helping?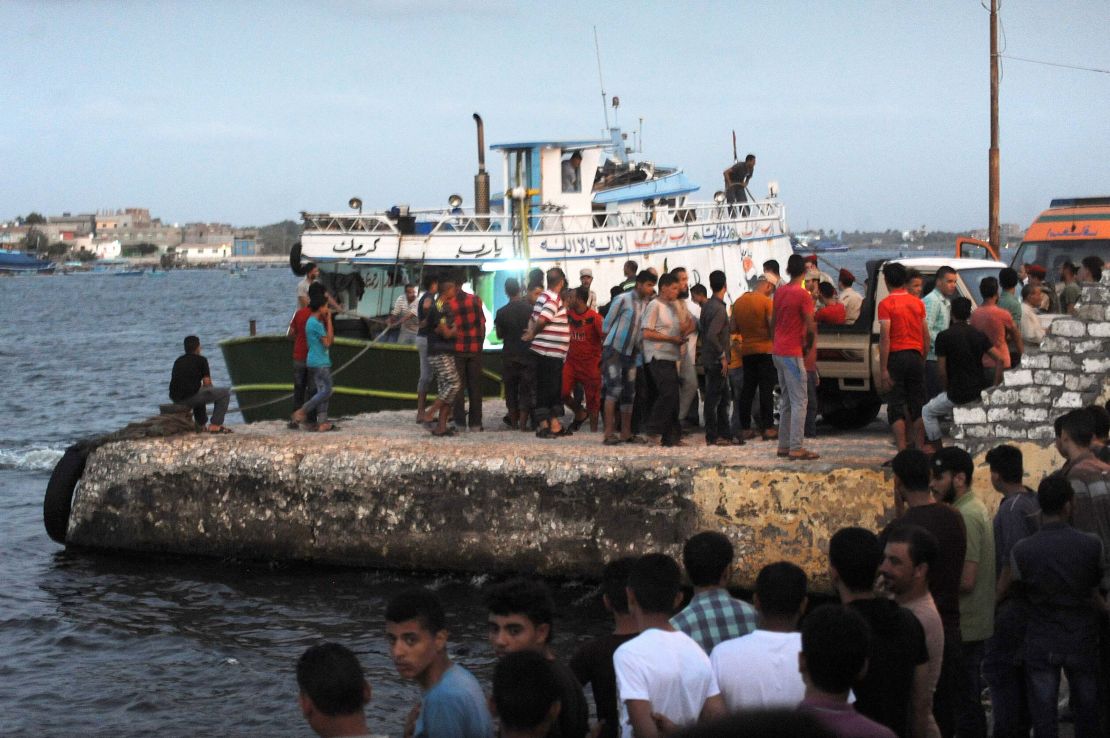 As the sun set on the Rashid corniche where fishermen were packing up their catch, an older man waited, his eyes red and swollen. It was his second day there. His son was on the boat.
"They could have been saved if the coast guard allowed the fishermen to go out to the sea early in the morning," he says, his voice weighed down with despair and anger.
The fishermen surround him, corroborating his claims.
"We were ready to go out and get out to sea and rescue them. They refused to give us the permit until later in the day," several men shouted around him.
A military spokesman declined to comment Friday. But the Egyptian Foreign Minister Sameh Shoukry told CNN on Thursday that the navy had been "diligent over the past few days in providing safety for those who are embarking on this dangerous route of illegal immigration."
All the survivors interviewed by CNN said they were rescued by fishermen.
The fisherman posted videos online showing their boats carrying tens of survivors and dead bodies.
'I looked behind once'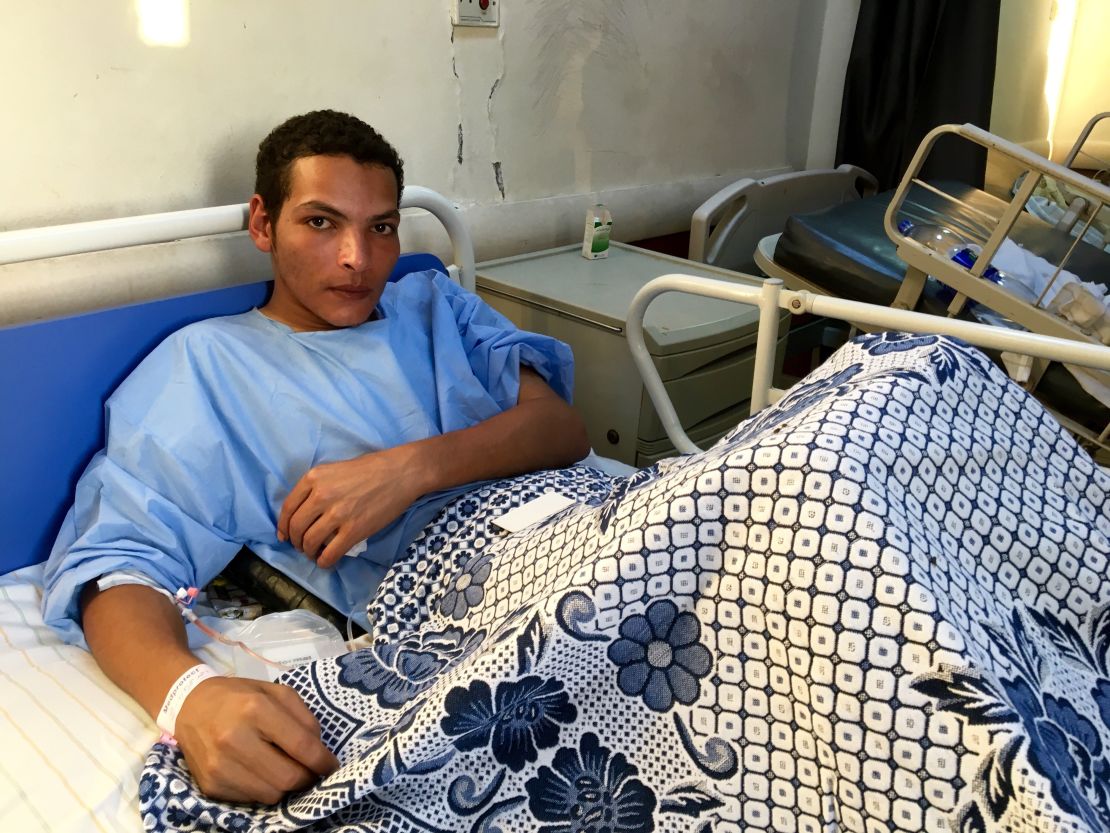 When the boat first capsized, Ahmed Mohamed, a 27-year-old survivor, said he felt helpless and horrified. He couldn't look back at the tragedy unfolding.
"I looked behind once," he says from the sunny hospital room he has been sharing with six other survivors. "It was a disturbing sight. No one can tolerate that. You can't do anything, so you shouldn't look."
But that didn't stop him from trying rescue his fellow passengers.
Mohamed says he saw a dead body hanging on a life preserver, so he took the life preserver and gave it to a 19-year-old Syrian woman, who appeared as though she was about to faint.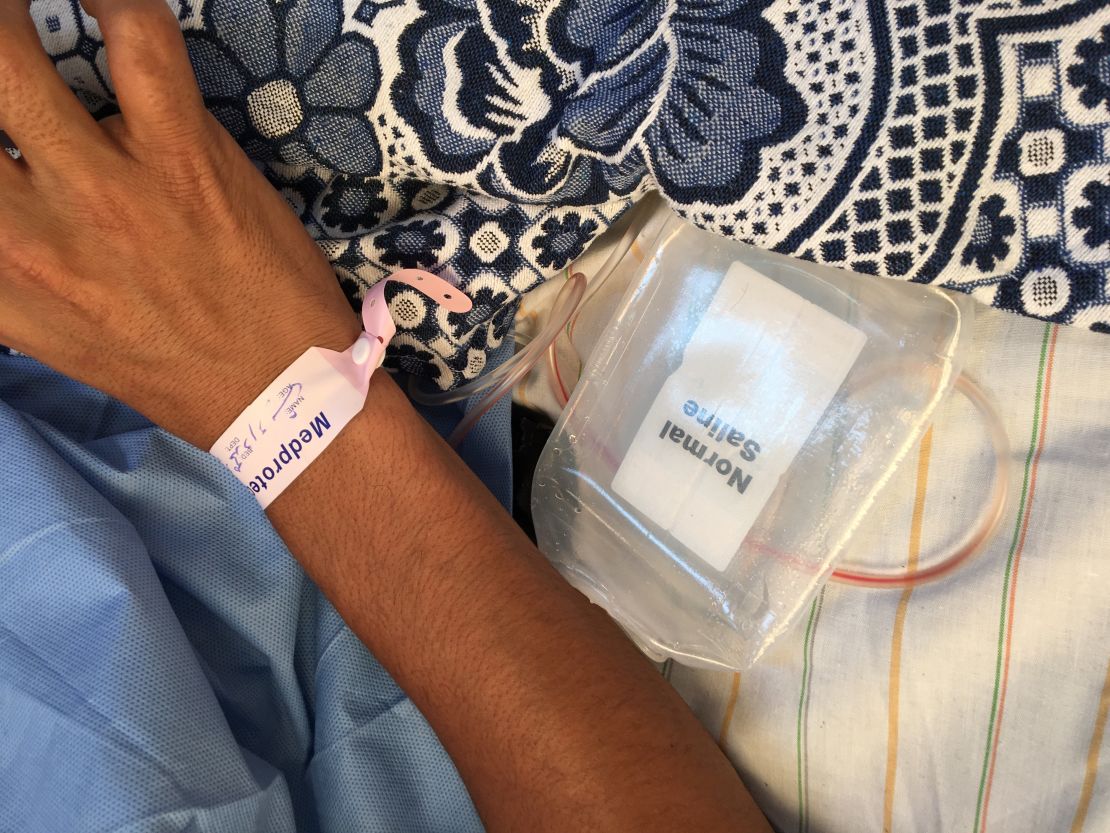 He then saw a child floating on water and tied him to his body.
Eight hours later, when they were spotted by another boat, the child was dead.
The woman, who lost both of her parents, survived.
Mohamed had kept her afloat the entire time, pushing her with one arm and using the other to swim.