Story highlights
Ahmad Khan Rahami is being questioned about New York and New Jersey bombings
Sources say he is also believed to be tied to pipe bombs found in backpack in New Jersey
(CNN) —
The capture of bombings suspect Ahmad Khan Rahami alive gives investigators a rare opportunity to try to establish his motivations and affiliations – if they can get him to talk.
Law enforcement officials launched a manhunt for Rahami after identifying him through a fingerprint, and he was taken into custody Monday after a shootout with police in Linden, New Jersey.
But questions remain about the events leading up to Saturday's bombings in New York and Seaside Park, New Jersey, and the discovery of pipe bombs Sunday night in Elizabeth, New Jersey.
Did Rahami act alone?
Authorities believe the "main guy" has been caught, but the investigation continues to determine if Rahami had help.
Related coverage
Though FBI Assistant Director William F. Sweeney Jr. said there is "no indication" of an active operating cell in the New York area, evidence suggests Rahami was not acting alone, sources told CNN.
Surveillance video shows a man believed to be Rahami with a duffel bag in the area where an unexploded pressure cooker was found in New York's Chelsea neighborhood.
After he leaves, the video shows two other men removing a white garbage bag believed to contain the pressure cooker from the duffel bag and leaving it on the sidewalk, according to a senior law enforcement official and another source familiar with the video.
Investigators want to talk to the two men but appear to have moved away from the idea that the pair had been involved. New York police Commissioner James O'Neill described the men as "strolling" along the street and seeming "incredulous" when they took the bag.
Lenny DePaul, a US Marshals Service former commander, told CNN that investigators would be asking Rahami whether he had any help.
"The real question is: Is there anyone else out there? Was this him solely on his own? Is this a lone wolf or a known wolf that's slipped through the cracks?"
Investigators will likely look to leverage his personal relationships to get information, DePaul said.
"Is there an ability to say: If you don't work with us, everyone around you who may have been complicit may be hit with a conspiracy charge (that may happen anyway) so there's leverage now that he's here," DePaul said.
If Rahami is not a lone wolf, where's the rest of the pack?
Is Rahami affiliated with a terror group?
A notebook found in Rahami's possession when he was taken into custody contained ramblings, including references to previous terrorists, such as the Boston Marathon bombers, and Yemeni-American cleric Anwar al-Awlaki, who was a spokesman for al Qaeda in the Arabian Peninsula before a CIA drone strike killed him in 2011.
Rahami was born in Afghanistan and traveled home often – common for immigrant families. He is married to a woman from Pakistan, who was in the United States recently but left just before the bombings.
Investigators will be looking into his travels to both countries – especially to areas recognized as Taliban and al Qaeda strongholds – to see if he was radicalized abroad.
ISIS – which claimed the Minnesota mall stabbings over the weekend – is less prominent in these countries than terrorist groups such as Pakistan's Tehreek-i Taliban, the Afghan Taliban and al Qaeda.
ISIS first appeared in Afghanistan in 2015 – after Rahami's last visit – but has been calling for lone wolf attacks in the West.
The Afghan Taliban denies any involvement in the bombings and any ties with Rahami, said the group's spokesman, Zabiullah Mujahid.
And the reference in the notebook to Awlaki – a source of inspiration for several terror attacks – appears to bolster an emerging view among investigators that this weekend's attacks weren't ISIS-inspired, at least not in whole.
Former New York state homeland security adviser Michael Balboni told CNN it appeared Rahami "didn't have a plan B or a plan C."
"This has the flavor of someone who was self-radicalized and perhaps who was inspired but not instructed," he said.
Evan Perez, CNN's justice correspondent, said authorities would be looking at whom Rahami was meeting and associating with when he was abroad and whether they could have taught him to make a bomb.
Rahami didn't immediately cooperate with police, but investigators expect to try to talk to him again on Tuesday, a law enforcement official said.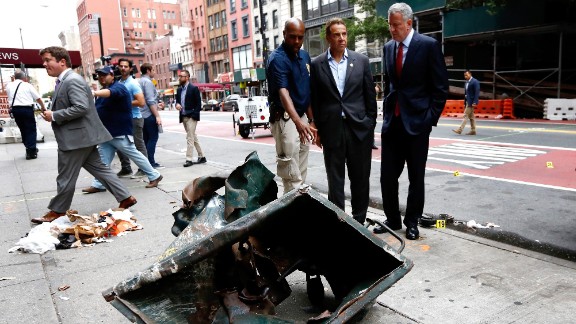 Photos: Explosion in Manhattan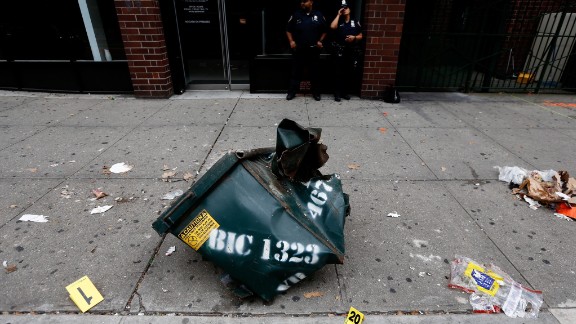 Photos: Explosion in Manhattan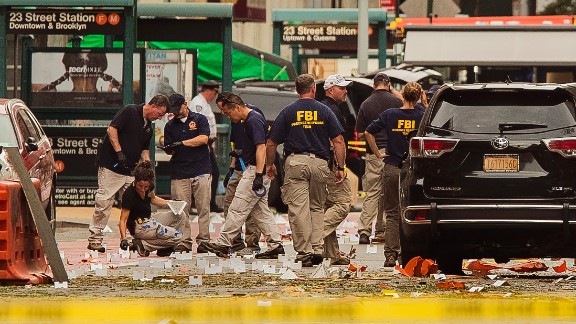 Photos: Explosion in Manhattan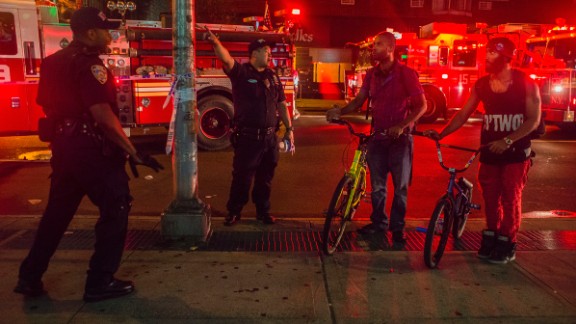 Photos: Explosion in Manhattan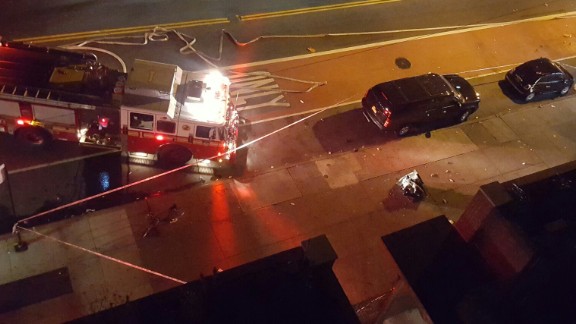 Photos: Explosion in Manhattan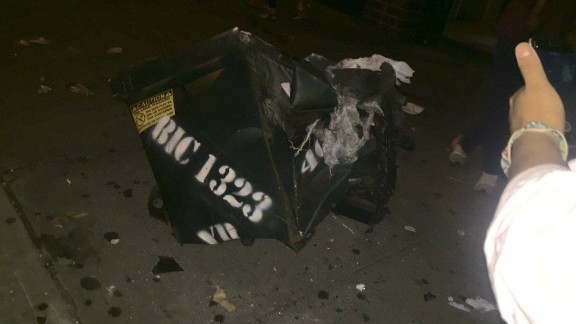 Photos: Explosion in Manhattan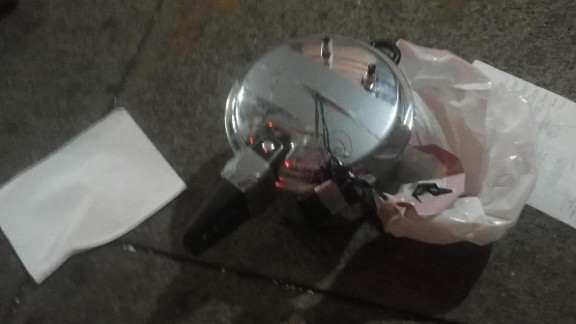 Photos: Explosion in Manhattan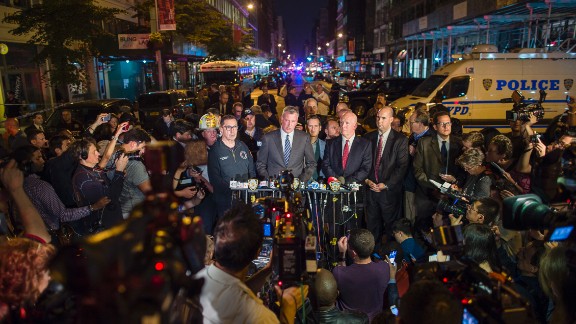 Photos: Explosion in Manhattan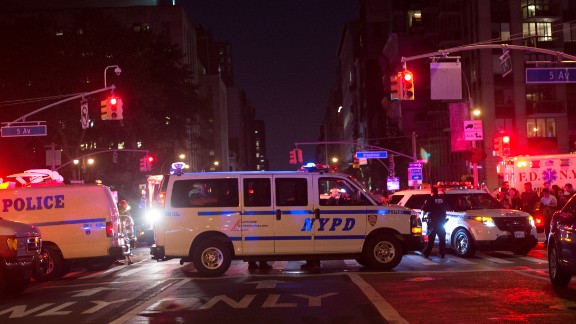 Photos: Explosion in Manhattan