Story highlights
Ahmad Khan Rahami was born in Afghanistan and became a naturalized US citizen
He made several trips to Afghanistan and Pakistan in recent years
The man suspected of planting bombs in New York and New Jersey is a naturalized US citizen – but has made several trips overseas.
As authorities investigate whether Ahmad Khan Rahami had any help or was inspired by foreign terror groups, those travels have become a focal point of the investigation.
Here's a look at Rahami's travel history, according to law enforcement officials:
1995: Move to the United States
TIMOTHY A. CLARY/AFP/Getty Images
Rahami, who was born in Afghanistan, comes to the United States at about age 7. His father arrived a few years earlier, seeking asylum.
2003: First US passport
Rahami receives his first US passport as a teenager. He gets another one in 2007 after he said he lost his first one.
2011: US citizenship
Rahami becomes a naturalized US citizen at about age 23.
2011: Visit to Kandahar, Afghanistan
JAVED TANVEER/AFP/Getty Images
It was not immediately clear what Rahani did during his visit to Kandahar, or how long he spent there.
2011: Visit to Quetta, Pakistan
BANARAS KHAN/AFP/Getty Images
Rahani married a Pakistani woman in July 2011.
2011: Return to the United States
Upon returning from Pakistan in 2011, Rahami had to go through secondary screening because he visited Quetta, an area known for its Taliban presence. At that time, he told immigration officials he was visiting family and attending his uncle's wedding and renewing his Pakistani visa.
2013 to 2014: Visit to Pakistan and Afghanistan
JAVED TANVEER/AFP/Getty Images
In April 2013, Rahami returned to Pakistan and stayed there until March 2014. During that time, he traveled by car to Afghanistan, but it was not immediately clear why.
2014: Return to the United States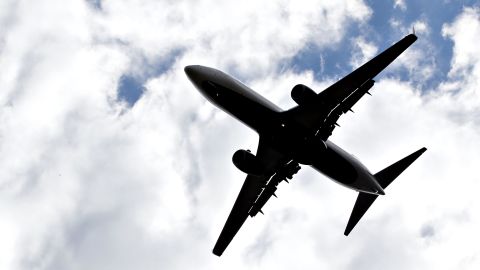 Bruce Bennett/Getty Images
When Rahami returned to the United States, he was again taken into secondary questioning. He told officials he was visiting his wife, uncles and aunts. A law enforcement official said each time he was taken to secondary screening, he satisfied whatever concerns immigration officials had.
After the interview, U.S. Customs and Border Protection officers entered the information Rahami provided into a shared law enforcement agency database, a US law enforcement official told CNN.
They included the information in a bulletin sent to other agencies about a "batch" of people who traveled to high-risk areas, another "common" practice, the official said.
As a naturalized US citizen, Rahami had certain rights and as a result could not be held longer unless there was good reason. If Rahami had raised red flags during the actual interview, FBI investigators would have been brought him in for further questioning or spoken with him more at the airport, the official said.
CNN's Elise Labott, Shimon Prokupecz, Evan Perez, Jim Sciutto, Samantha Reyes and Nick Paton Walsh contributed to this report.