Story highlights
A new report examines antibiotics in the meat supply at America's largest fast food restaurants
For the second year in a row, Panera Bread and Chipotle received the highest grades
Although you might pay attention to what kind of meat you buy at the grocery store – organic, grass-fed, cage-free – chances are, you aren't as informed about the meat that's on the menu at your favorite fast food joint.
A collaborative new report ranks the 25 largest US fast food and "fast casual" restaurant chains on their antibiotics policies and practices. For the second year in a row, Panera Bread and Chipotle Mexican Grill take top honors, each receiving an A grade. Sixteen of the 25 chains received a grade of F, though that's actually an improvement over last year's findings.
Nine companies didn't respond to the survey at all.
The report, called Chain Reaction II, is co-authored by six nonprofit activist organizations, including the Natural Resources Defense Council, Consumers Union and Friends of the Earth. It seeks to sound the alarm about the overuse of antibiotics in poultry and livestock, typically "to help them survive and make them grow faster in unsanitary, crowded and stressful conditions."
"This misuse of antibiotics contributes to antibiotic resistance – the ability of bacteria to withstand exposure to an antibiotic," the authors write. "Antibiotic resistance makes treatment of bacterial infections harder, increases how long people are sick, and make it more likely that patients will die. Curbing the misuse of antibiotics in the meat industry is a public health imperative."
How did your favorite food fare?
This year, in the second annual report, twice the number of restaurant chains received a passing grade. The authors say this is in large part due to companies' transition of chicken supplies away from routine use of antibiotics.
"Just as we reported last year, Panera and Chipotle remain the only two restaurant chains that report that they currently offer an array of meat options produced without the routine use of antibiotics, including pork and beef," the authors write. According to the report, Panera promises that as of this fall, 91% of all the meat and poultry it serves will be raised without antibiotics.
"We're proud to have led the way on antibiotic reduction for over a decade, and continue to push ourselves to new milestones," says Sara Burnett, director of wellness and food policy at Panera. "This month, we introduced deli turkey raised without antibiotics, which we serve on some of our most popular sandwiches. All chicken and turkey served on our sandwiches and salads now meets our [raised without antibiotics] commitment."
For its part, Chipotle says, "We have been leaders in the quest to serve meat from animals that are raised without the use of antibiotics, and do more of that than any other restaurant. We are pleased that studies of this kind are calling more attention to the issue of antibiotic use in livestock, and hope more restaurants will follow our lead in this area."
SUBWAY jumped from a grade of F all the way up to a B, on account of it being the only restaurant chain to adopt a new antibiotics policy that applies to all types of meat it serves, according to the report.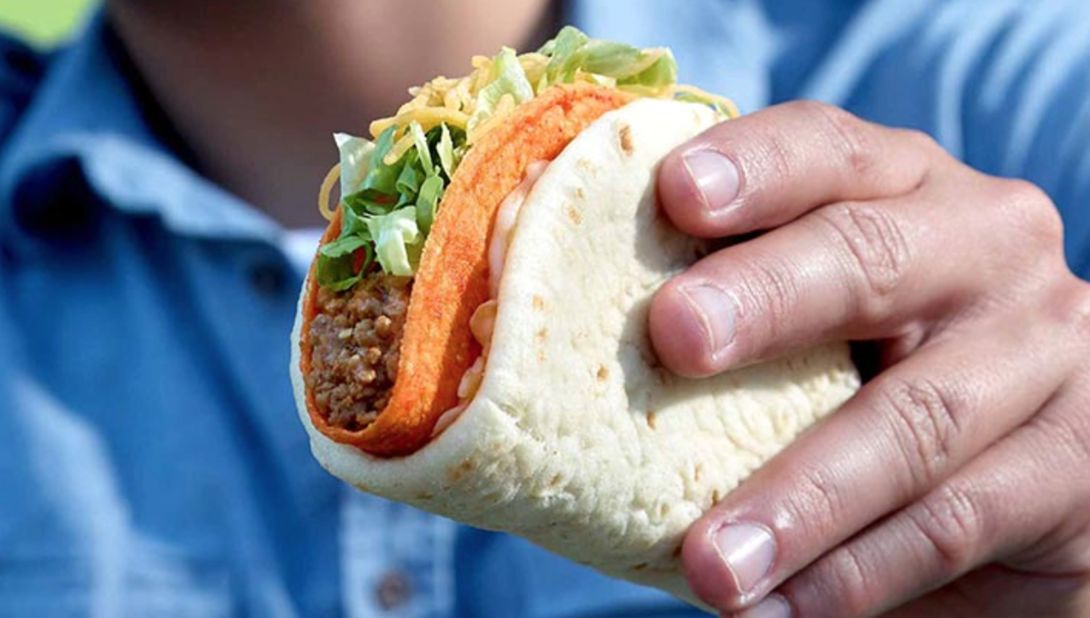 Antibiotics in the fast food meat supply
"Chick-fil-A, one of the first companies to announce a good antibiotics use policy in 2014 for its chicken (essentially everything it serves), stays put with a B grade, reporting that it has converted 'more than 23%' of its chicken supply to chicken raised entirely without antibiotics to date, indicating only marginal progress over last year," says the report.
McDonald's improved its performance, getting a C+ "for completing its transition of its chicken supply, reporting that an impressive 100% of the chicken served at its roughly 14,000 US restaurants is now raised without antibiotics important in human medicine," according to the report. "However, the company made no commitments for its beef and pork."
Wendy's says that 50% of its chicken is raised "without antibiotics important in human medicine" and that its entire chicken supply will comply with its policy by the end of 2017; it earned a C grade.
In April, Taco Bell announced that it would source only chicken raised without antibiotics important to human medicine by early 2017, earning a grade of C-.
Pizza Hut and Papa John's received D grades "for making token efforts – i.e. setting good antibiotics use policies on chicken, but applying them only to a small fraction of their chicken purchases," according to the report.
Sixteen of the top 25 fast food chains "have taken no action to reduce use of antibiotics in their supply chains" and received grades of F.
CNN solicited responses from all companies that scored higher than an F; click through the photo gallery above for those responses.
What's the big deal?
"Antibiotic resistance is one of the biggest health threats facing us today," says CNN Chief Medical Correspondent Dr. Sanjay Gupta. "We've taken too many drugs, and as a result, they don't work the way they used to."
The US Centers for Disease Control and Prevention and the World Health Organization have repeatedly warned about the not-far-off public health threat of antibiotic resistance. The CDC estimates that at least 2 million Americans contract antibiotic-resistant infections every year and that 23,000 die as a result.
"A post-antibiotic era – in which common infections and minor injuries can kill – far from being an apocalyptic fantasy, is instead a very real possibility for the 21st century," the WHO cautioned in a 2014 report.
In its second year, the priority of the Chain Reaction survey and scorecard "remains to encourage companies to adopt good policies that prohibit routine antibiotic use for growth promotion or disease prevention across all the meats they serve, even if those policies are not yet fully implemented," the authors write. "Our scoring reflects this priority, with 40 points out of 100 offered for good policies that include time-bound commitments."
"However, as more companies adopt such policies … we anticipate offering a greater share of points for implementation – i.e. to companies making good on their commitments and serving meat and poultry that meets their antibiotics use standards."
As it happens, this week in New York will mark a rare occurrence at the United Nations General Assembly, with a "high-level meeting" on antibiotic resistance. This will be one of just a few times in history when world leaders have convened to discuss a global public health issue, instead of matters of war, or the economy. On Wednesday, superbugs will be the center of attention on the world stage.
The authors of this new report believe it's about time, saying that "the government response to this major public health threat has been woefully inadequate."
While they agree that restaurants are making changes for the better, when it comes to healthier, more responsible food sourcing, they add that efforts to date are simply not enough.