Huntington, West Virginia
CNN
—
Sara Murray tends to two dozen babies in the neonatal therapeutic unit at Cabell Huntington Hospital. They shake. They vomit. Their inconsolable, high-pitched screams pierce the air. The symptoms can last for hours, days or months.
Graceful and soft-spoken, Murray is a seasoned nurse tirelessly defending the innocent. But even she gets worn down. On difficult days, she seeks a moment of refuge behind her desk and wonders: How did we get here?
These babies – her babies – are the youngest, most vulnerable victims of a raging epidemic.
They are heroin babies, born addicted.
Her third-floor unit, a calm and quiet space with dim lighting, is meant to accommodate 12 babies, but it's been two years since the numbers were that low. One in 10 born at the hospital endures withdrawal from some type of drug – heroin, opiates, cocaine, alcohol or a combination of many.
That's about 15 times the national average.
The figures reflect a startling reality about this Appalachian town of 49,000 on the banks of the Ohio River: One in four residents here is hooked on heroin or some other opioid, local health officials say. That's a staggering 12,000 people dealing with opioid addiction, in a state with the highest rate of drug overdose deaths in the nation.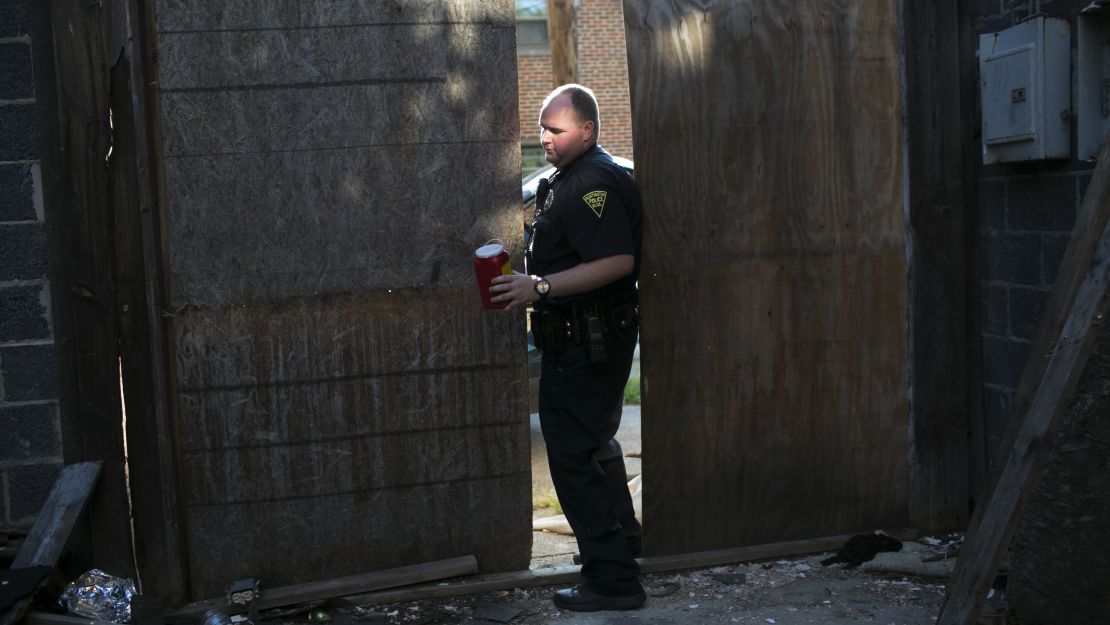 The truth is nearly everyone in Huntington is a victim of this epidemic: parents whose children lie about their habits and steal from their homes, fathers and mothers who outlive their daughters and sons.
Most devastating is the impact on the youngest generation growing up in this toxicity: children who witness their parents' descent into a living hell, or are abandoned, or born addicted.
"It's frustrating, it's sad and it's heart-wrenching," says Murray, a nurse for the last 26 years. "My personal passion is for the baby and that they have a voice."
On this day, August 15, Murray and her staff of eight nurses are particularly concerned about one baby boy. The mother won't reveal the name of the dope she's on, which makes it unnerving for the nurses trying to treat him.
Most of the infants' parents are absent, and the possibility that they are somewhere shooting up lingers like the babies' screams.
The first overdose
It's about 3:30 p.m., the heat nearing triple digits, when Lt. David McClure pulls his blue-striped ambulance SUV to a crash near the West Huntington Bridge. First on the scene, the senior paramedic with Cabell County EMS finds a compact car stuck on a curb in the median.
The hum of the engine grows louder as he walks toward the vehicle. Through a rolled-down window, McClure sees a 21-year-old woman hunched toward the steering wheel. Her chin touches her chest. Drool dribbles out of her mouth. Her breaths are few and far between.