Story highlights
US and Russia struggling to reach a deal in Syria
Obama says there has been "gaps of trust" between US and Russia
Russia has been pushing US to agree to share intelligence
(CNN) —
US Secretary of State John Kerry arrived in Geneva to try to close a deal with Russia on a ceasefire in Syria, but officials warned that the US would soon abandon the effort if the latest round of talks didn't produce an agreement
"We are going to try but our patience is not infinite," a senior administration official traveling with Kerry said.
"We are not going to keep going if we don't reach a conclusion relatively soon. We need to be moving very close to a deal and at some point we need to reach that deal."
Kerry headed into a meeting with Russian counterpart, Sergei Lavrov, for the third time in two weeks
The US and Russia have been struggling to come to terms on a ceasefire between Syrian President Bashar al-Assad's government and moderate rebels that would expand humanitarian access for hundreds of thousands of Syrians.
Since Kerry returned home from China Monday night, Washington and Moscow have been trying to narrow differences on the thorniest issues blocking a ceasefire in Aleppo – access in and out of the city and the mingling of moderate opposition with al Qaeda-linked Nusra militants.
Later on Friday, a senior State Department official told CNN that the talks "are making progress," saying the negotiators were continuing to iron out "technical issues."
But the official added, "We are not in a position right now to say whether or not a final deal can be reached."
Earlier, senior administration officials had briefed reporters aboard Kerry's plane en route to Geneva and said some gaps had been narrowed but others remained.
"Today we got to the point where we thought it would be useful for them to sit down again," one senior official said of Kerry and Lavrov.
But the officials tried to temper expectations that Friday's talks could resolve all of the issues so that a deal could be announced, saying it could take another session.
"We can't guarantee in any way at this point that we are on the cusp of finishing. This is an iterative process. It is highly technical, highly complicated and there are a number of issues we are going to continue to have to discuss with the Russians tomorrow and maybe beyond tomorrow, the official said "That said, If we didn't think there remained a possibility of getting things done, we wouldn't be going back to Geneva.
Chemical attacks investigated
The strategy hinges on deeper cooperation between the US and Russian military against extremist groups operating in Syria, particularly ISIS and Nusra Front. The two sides are also holding talks on coordinating more closely the air operations they are both conducting in Syria.
But the US has resisted coming to an agreement due to Russian and Syrian regime actions against civilians in the besieged, rebel-held city of Aleppo. On Wednesday, a fresh round of airstrikes there killed at least seven people and injured more than 40 in Aleppo's al-Sukkari neighborhood, an activist from the Aleppo Media Center told CNN.
The strikes come a day after dozens of people were hospitalized in a suspected chlorine gas attack, one of several in the area being investigated by the international community.
The US wants a nationwide ceasefire in Syria between the regime and the rebels in order to create the conditions for UN-led political talks to end the five-year war. The US-backed moderate opposition has refused to resume the UN-led talks unless a cessation of hostilities take hold and the regime and Russia end the siege and bombing of Aleppo.
"The opposition tells us they want to reach a deal with the Russians if in fact it would stop some of the worst forms of violence against the Syrian people," a second senior administration official said.
But both President Obama and Secretary of Defense Ash Carter have had tough words for Russia in recent days, dimming the prospect of a deal on a ceasefire and closer military cooperation. The US and Russia are both ostensibly fighting ISIS in Syria, but America has charged that Russia has mostly focused on bombing groups opposing Assad, a close Moscow ally. Some of those groups are supported by the US.
Carter told CNN's Christiane Amanpour Wednesday that Russia will bear responsibility for Assad's actions in Syria.
"It could use its influence to help put an end to this civil war," he told her in London. "They bear the responsibility of the consequences of things that they could avoid."
Expressing further skepticism, Carter said that while "you've got to keep hoping, the experience suggests that we're not close to that point" where Russia will change its actions.
And Obama has questioned whether a deal was possible given the "gaps of trust" between the two countries after meeting in China Monday with Russian President Vladimir Putin on the sidelines of the G20.
"We need to see a situation where it's clear from whatever is being agreed with the Russians that there will not be a siege of Aleppo – and if we conclude that we can get there we will keep going," one of the officials traveling with Kerry said. "If we conclude it's just a waste of time and it's being dragged on for no other purpose than to gain time then there will be no purpose for us continuing."
'Russia wants agreement'
The decision to deepen cooperation with Moscow was already controversial, given the Obama administration's public criticism of Russia's role in Syria. A cessation of hostilities negotiated between Kerry and Lavrov in February fell apart within weeks and efforts to reach a political settlement in the war-torn country are on the verge of collapse.
For months, the Russians have been pushing the US to agree to share intelligence on targeting ISIS and Nusra militants. Under the plan being discussed, an "implementation cell" would house US and Russian military planners together, sharing intelligence, maps and targeting information. Officials said Russia has pledged not to use the information to target US-backed rebels.
"The Russians badly want this agreement," one senior official said. "Their argument is if we want them to stop targeting our opposition, we should tell them where they are. So it's a tactical thing, but it's also political. They want the US military to recognize they have a role to play in Syria."
Photos: Aleppo photographer watches city die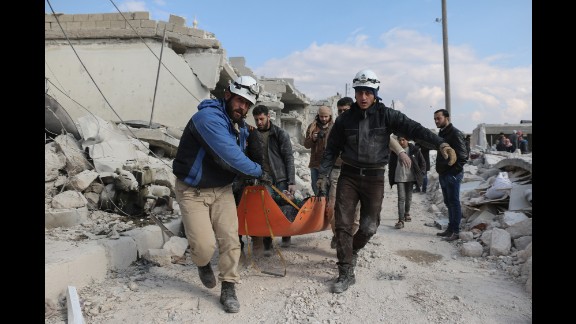 Photos: Aleppo photographer watches city die
Photos: Aleppo photographer watches city die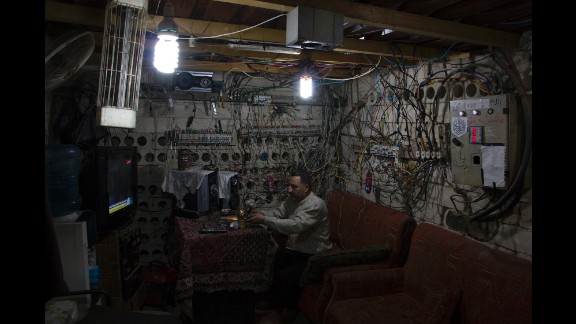 Photos: Aleppo photographer watches city die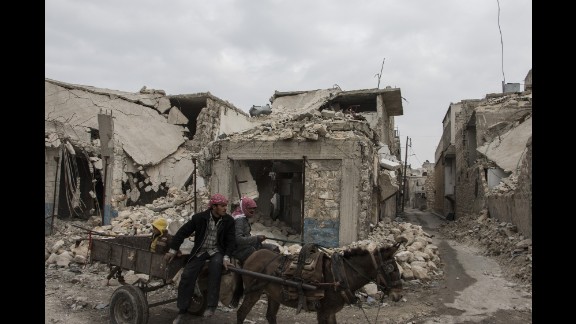 Photos: Aleppo photographer watches city die
Photos: Aleppo photographer watches city die
Photos: Aleppo photographer watches city die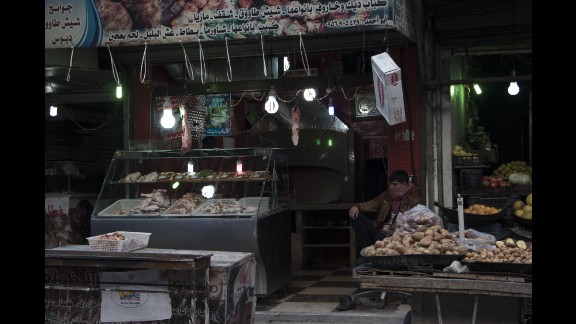 Photos: Aleppo photographer watches city die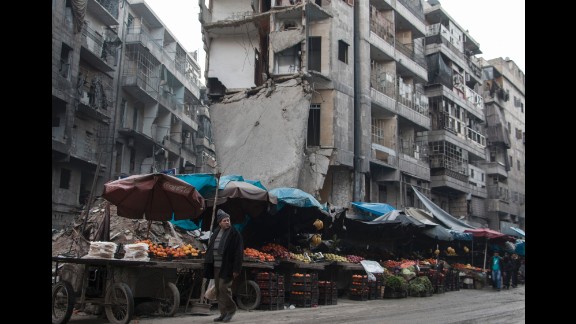 Photos: Aleppo photographer watches city die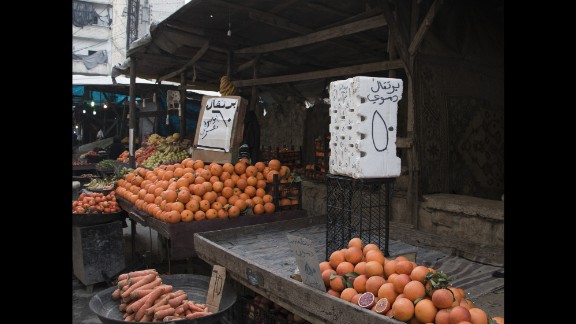 Photos: Aleppo photographer watches city die
In exchange for the military partnership, Russia would agree to halt its attacks on US-backed rebels and other groups the US does not consider terrorists and deliver assurances Assad would do so as well.
But Pentagon officials told CNN that extreme mistrust of the Russians is coupled with logistical concerns that make such an agreement complicated. For starters, the US doesn't want to be held accountable for civilian casualties caused by Russian strikes against ISIS targets.
Although the US shares some mutual interest with the Russians in bombing groups like Nusra Front, the Pentagon does not see the Russians as critical to that effort, nor is it eager to give Russia sensitive US intelligence about where US aircraft are operating in Syria.
Break for aid
A main point of contention is the mingling of opposition fighters, backed by US and Middle East allies, and Nusra militants, mostly in southwestern Aleppo. Russia has balked at a ceasefire in areas where there is so-called "marbling" of the two groups.
Another sticking point centers around access to the main "Costello road" leading to Aleppo, where distrust between the regime and rebels has held up delivery of critical humanitarian supplies.
Senior US officials said Tuesday they hope an initial 48-hour ceasefire in Aleppo would enable the UN to set up internationally monitored checkpoints that could get aid through.
Administration officials said the US would want to wait several days to see if a ceasefire took hold before moving forward on an agreement for a military partnership with Russia.