Story highlights
Train crash in northern Spain
Four dead, 47 injured
A train traveling from the Spanish city of Vigo to Oporto in Portugal has "derailed, causing deaths and injuries," according to officials.
A spokeswoman for the rail company Renfe told CNN that at least three people died, including the driver, after the train went off the tracks at about 9.25 a.m. local time near O Porrino station in Pontevedra, Galicia.
The regional government in Galicia later confirmed that a fourth person had died and 47 suffered injuries.
Police and emergency services transported some of the injured to hospitals by helicopter and ambulance.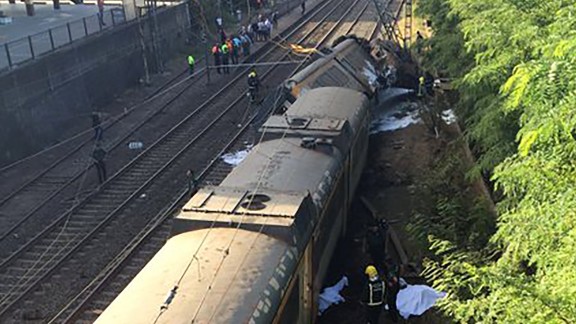 ANXO FDEZ SABORIDO/AFP/Getty Images
A statement issued by Renfe said that the train was carrying 63 passengers, as well as the driver and another staff member.
It said that although this route is a shared operation between Renfe and Portuguese national train service, Comboios de Portugal, the train driver and the train were Portuguese.
Spanish state-run rail administrator ADIF has opened an investigation.
Galicia was the scene of one of Spain's worst crashes in 2013 when 80 people were killed and 144 were injured after a train slammed into a well near Santiago de Compostela.
The train was found to be approaching a curve at more than twice the speed limit.
Authorities charged the train's driver, Francisco Jose Garzon, with 80 counts of homicide by professional recklessness and an undetermined number of counts of causing injury by professional recklessness.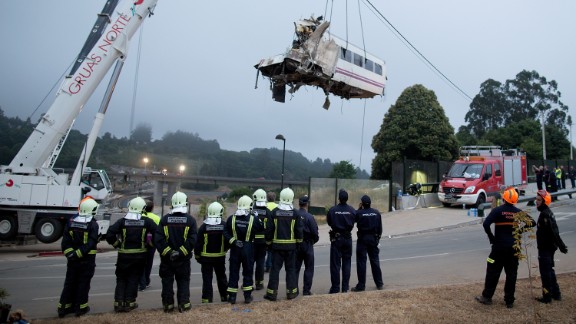 Pablo Blazquez Dominguez/Getty Images
Europe has been hit by a number of train crashes in recent months.
In July, two passenger trains collided head-on in a rural area of southeastern Italy, killing at least 23 people and injuring more than 50 others.
In June, three people were killed and dozens were injured after a passenger train crashed into a cargo train in eastern Belgium.