Story highlights
Trump praised Putin at a national security forum on Wednesday
Ryan called Putin an "aggressor that does not share our interests"
House Speaker Paul Ryan, pressed about Donald Trump's praise of the strongman Russian leader, trashed Vladimir Putin, but wouldn't criticize the GOP presidential nominee.
"Vladimir Putin is an aggressor that does not share our interests," Ryan told reporters at his weekly news conference on Capitol Hill, before listing what he viewed as the Russian leaders' transgressions.
"Vladimir Putin is violating the sovereignty of neighboring countries. It certainly appears that he is conducting state-sponsored cyber-attacks on what appears to be our political system. That is not acting in our interest. And that is an adversarial stance and he is acting like an adversary," he said.
What last night's forum taught us about Trump and Clinton
But when CNN pressed the speaker if he had concerns about Trump's high regard for Putin, Ryan dodged.
"I made my points about Putin clear right there. I'll just leave it at that," he said.
Trump's remarks about Putin were among a series of controversial statements the real estate businessman made at a national security forum hosted Wednesday by NBC News. He noted Putin's high approval rating was at 82% and told moderator Matt Lauer he was a better leader than President Barack Obama.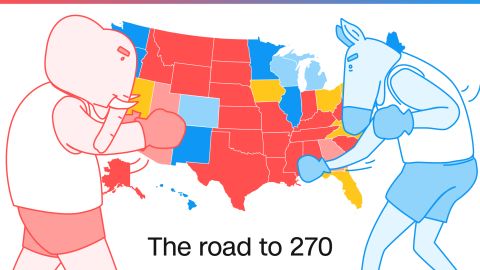 "I mean, the man has very strong control over a country. And that's a very different system and I don't happen to like the system. But certainly in that system he's been a leader, far more than our president has been a leader," he said.
Trump defends tweet on military sexual assault
Ryan has had a sometimes-rocky relationship with Trump. He initially held back an endorsement when he became the nominee in May and has criticized the businessman periodically when he's voiced views that the speaker believes are detrimental to the party.
But when asked again about the latest things Trump has said about military leaders and the other issues if he is reconsidering his support now, the speaker bristled.
"You think I'm going to stand up here and be election pundit? I've got other things to do in this job," Ryan said.
RNC chief critique: Clinton didn't smile during national security forum
Trump is the GOP nominee "because he won our nomination fair and square," Ryan said, repeating his past remarks on Trump. "I'm not going to sit up here and do the tit-for-tat on what Donald said last night or the night before and Hillary vs. Donald."
Ryan also seemed to give some cover to Trump when he was asked if the presidential candidate should present a detailed proposal to battle the terror group ISIS.
"We have a plan to defeat ISIS," referring to a proposal that is part of Ryan's "Better Way" policy agenda. He added about his own 67 point plan, "look at what we are offering in conjunction with our nominee."