Story highlights
Clinton and Trump attacked each other's security credentials at campaign events Tuesday
Trump unveiled endorsements from military brass, while Clinton launched a new ad
(CNN) —
Hillary Clinton attacked Donald Trump as inexperienced. Trump called Clinton a failed foreign policy leader.
So began the homestretch to Election Day, as both candidates on Tuesday put national security squarely at the center of the 2016 campaign in the belief that it gives them the advantage.
Trump began by unveiling a list of 88 retired military leaders endorsing his candidacy, including four four-star generals and 14 three-star flag officers.
Then, alongside retired Lt. Gen. Michael Flynn at an event in Virginia Beach – where fighter jets could be heard whooshing overhead – Trump said of Clinton that "virtually every decision she's made has been a loser."
Russian President Vladimir Putin "looks at Hillary Clinton and he smiles," Trump said. "Boy, would he like to see her … Because just look at her decisions. Look how bad her decisions have been."
In a split-screen moment, Clinton took the stage at the same time in Tampa to launch her own barrage of attacks.
Clinton dismisses calls for another congressional probe
"We are going to work with our allies, not insult them. We are going to stand up to our adversaries, not cozy up to them. We are going to have real plans, not claims and secret plans," said the former secretary of state.
Trump argued later Tuesday during a rally that Clinton's email use and her handling of classified information is "disqualifying."
"People who have nothing to hide don't smash phones with hammers. People who have nothing to hide don't bleach – nobody's even ever heard of it – their emails, or destroy evidence to keep it from being publicly archived as required under federal law," Trump said, pointing to Clinton aides' use of a software named BleachBit to expunge traces of deleted emails.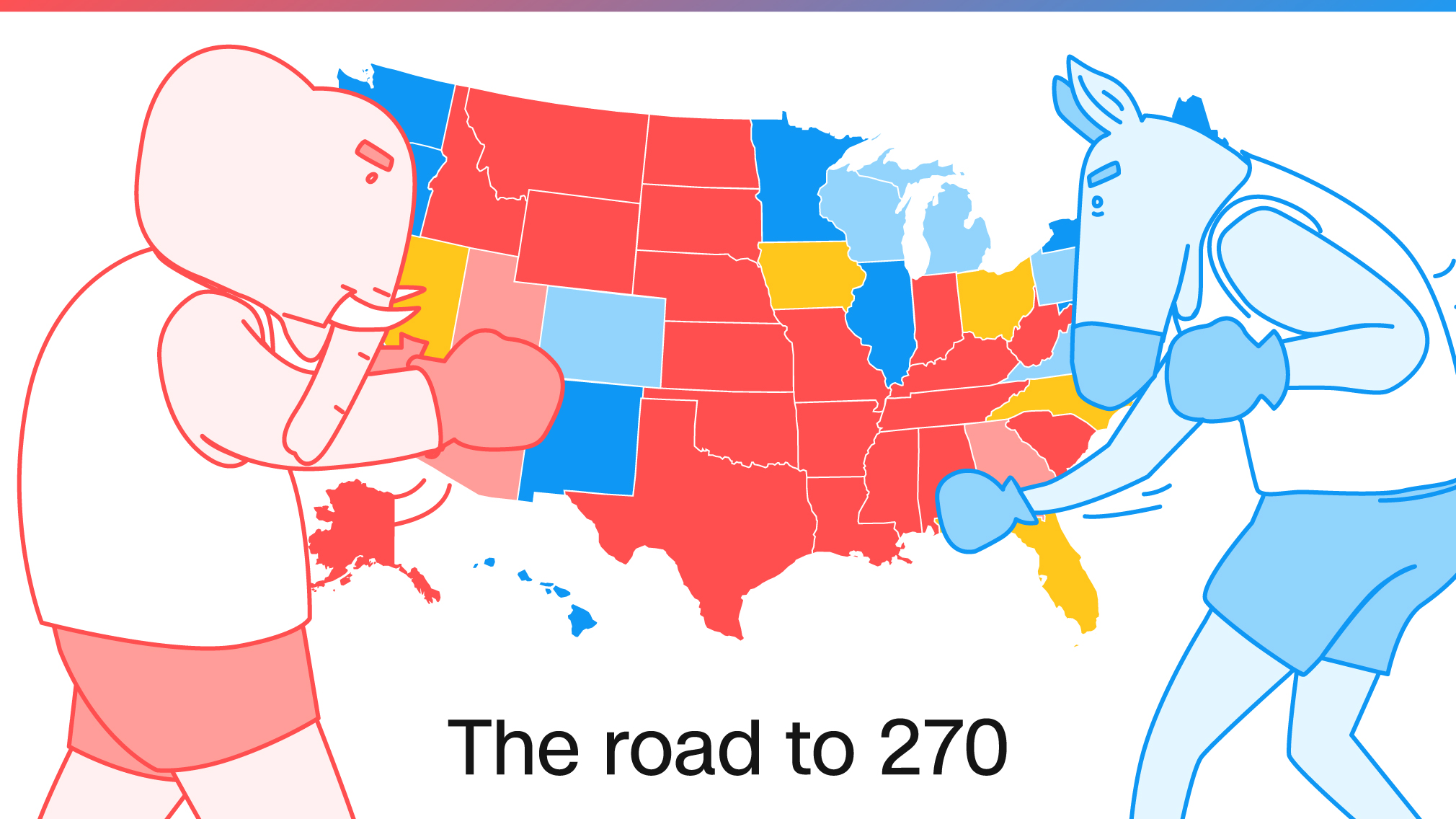 The security back-and-forth comes as the campaign enters its final two months and reminders of terror poised to return to the surface in advance of the 15th anniversary of the 9/11 attacks on Sunday.
A new CNN/ORC poll found that both candidates have advantages on national security. Those surveyed said they trust Trump more on terrorism (51% to Clinton's 45%), underscoring his ability to connect with the fears of Americans in an age of ISIS-inspired domestic attacks. But Clinton holds an edge on foreign policy (56% to Trump's 40%), enabling her to point to a wider range of national security credentials.
Dead heat
Overall, the poll showed the two candidates in a statistical dead heat, with Trump leading nationally among likely voters, 45% to Clinton's 43%.
Poll: Nine weeks out, a near even race
For Trump and Clinton, Tuesday's security focus came in two Southern swing states – Virginia and Florida – with large populations of veterans and military families.