Lawmakers return to work Tuesday for what's expected to be a brief but intense legislative dash with a short and critical to-do list that includes contentious bills to battle the Zika virus and prevent a government shutdown.
The four-week stretch will play out against the backdrop of this year's unusual and unpredictable presidential election between Donald Trump and Hillary Clinton, which could impact the sensitive congressional negotiations that lie ahead.
Republicans, who control the House and Senate, want to demonstrate they are responsible stewards of the Congress and deserve to be returned to power. As evidence, they point to passage of a list of bipartisan bills – to fight opioid abuse, fund highway construction, reform education programs and even raise the debt limit, an often politically difficult task.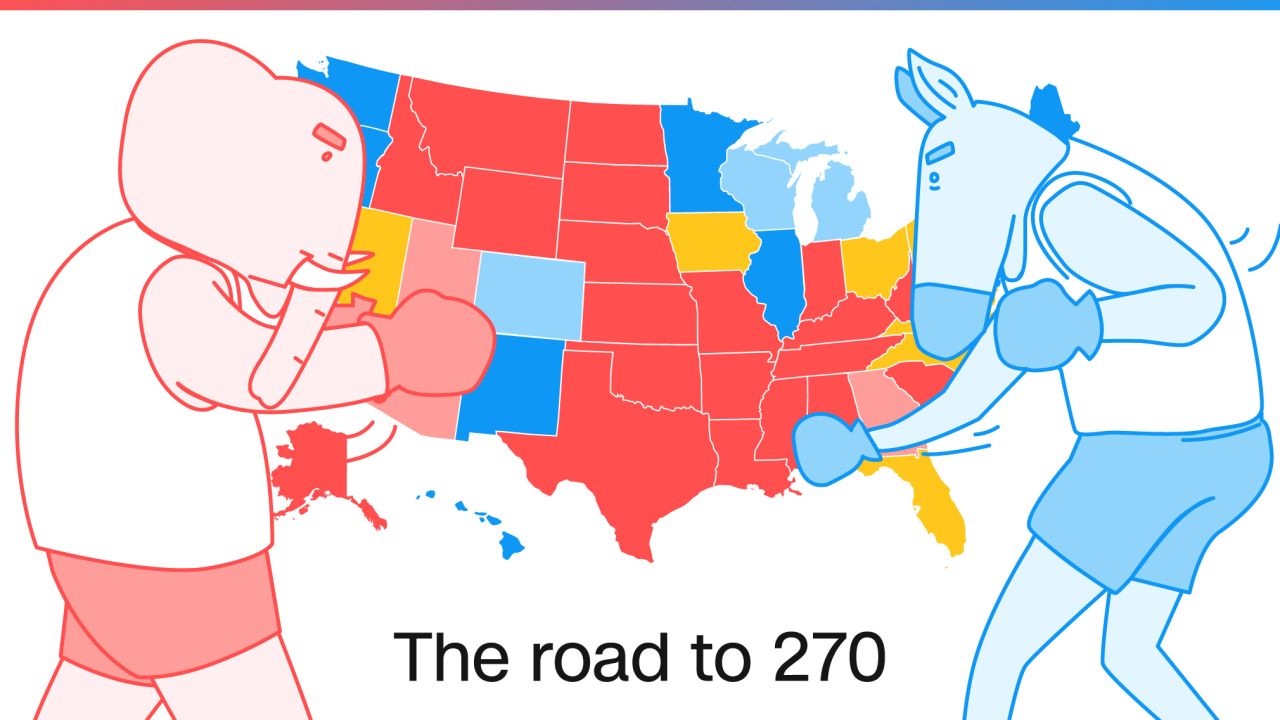 By the end of September they must also find a way to keep the government open because a shutdown would be a political catastrophe just weeks before voters go to the polls.
"We've passed legislation to grow the economy, protect our communities, strengthen national security, and serve our veterans," House Majority Leader Kevin McCarthy, R-California, said in a memo to his caucus outlining the September agenda. "And in the coming months we can continue to look forward to making more progress."
But Democrats, who could be on the cusp of taking back the Senate, argue the unresolved Zika funding, stalled Supreme Court nomination of Judge Merrick Garland, and lack of action on gun control, are proof of GOP recklessness and negligence and reasons why Republicans should be tossed from power.
"The Republican Senate will be remembered for how little it did," Senate Minority Leader Harry Reid said last week. "The Senate is being run into the ground."
Government Shutdown?
Because the normal appropriations process broke down months ago over disputes about funding levels and controversial policy riders – related to gay rights, abortion funding and other issues – Congress has until September 30 to reach a deal to keep the government operating.
Democrats want to extend current funding levels until the end of the year, which they say would give them time to negotiate with Republicans on a broader spending package during the lame duck session after the election. They prefer to use that period to fashion a measure that funds the government through September of next year so that if Hillary Clinton is elected she would not need to wrestle with the thorny issue in the opening months of her administration.
Republicans haven't settled on a strategy yet and are expected to discuss their options in private sessions this week, according to aides. House Speaker Paul Ryan, R- Wisconsin, and Senate Majority Leader Mitch McConnell, R-Kentucky, hope to find a quick resolution that ensures there is no real threat of pre-election shutdown.
That task got much more complicated last week when a collection of outside groups aligned with the ultra-conservative and powerful House Freedom Caucus pushed to extend current funding levels into the spring and not have any lame duck session at all.
"History shows that end-of-year legislative packages are routinely rushed through Congress and to the President's desk under the threat of a government shutdown – too fast for lawmakers and the taxpayers footing the bill to determine what's in them," said the letter signed by 30 conservative organizations.
But Reid, whose caucus has the power to filibuster a spending bill it doesn't support, rejected that approach. "Everyone should be alerted today that we're not going to do a long-term CR," the retiring Democrat from Nevada told reporters last week referencing the proposed continuing resolution that would last into the spring.
That approach might not be appealing to Ryan or McConnell either. Because if Clinton wins the White House and/or Democrats take control of the Senate, the two GOP leaders will lose considerable leverage if they've already passed a bill that locks in spending for several months.
Ryan is likely to face some tensions with members on the right of his conference when the session resumes, beyond their reluctance to negotiate on any short-term funding bill.
House conservatives are still fuming over the loss of Kansas Rep Tim Huelskamp, who was defeated in a primary in August. Some House Freedom Caucus members believe that Ryan didn't help protect the incumbent in his race against another Republican who was backed by some establishment groups, and want to have a discussion about the role party leaders play in contested primaries.
Zika is spreading
Both sides are pointing fingers at each other over the long-stalled bill to fund the federal response to Zika, the dangerous virus transmitted by mosquitoes and sexual contact that can cause debilitating and deadly birth defects.
While public health officials are trying to contain the rapidly spreading virus – now found in mosquitoes in Florida – the Senate will vote Tuesday on a $1.1 billion bill that Democrats have already blocked once because it contains restrictions on funding for Planned Parenthood. The move is designed to pressure Democrats because the same bill already passed the House and Republicans argue it is the fastest way to get the money flowing.
Democrats say they will again block the bill. They charge Republicans are holding the Zika money hostage to an ideological fight over abortion. Republicans counter that the bill provides more than enough money to respond to the public health crisis and accuse Democrats of protecting their political ally Planned Parenthood at the expense of battling the disease.
Meantime, CDC Director Thomas Frieden is warning his agency is almost out of the money needed to kill mosquitoes and find a vaccine.
"We don't have the resources we need to mount the kind of robust fight against the disease," Centers for Disease Control Director Thomas Frieden warned last week. "Without additional funding we will not be able to fully understand the impact of Zika."
Some Senate Republicans are pressing the Department of Health and Human Services to reprogram funds from other accounts to fund the Zika response while Congress hashes out the legislation. But HHS Secretary Burwell said in a letter Friday her department has already "exhausted our ability" to utilize other funds.
Trump vs. Clinton
The presidential election will be a dominating presence in the Capitol in September.
House and Senate Republicans will use the month to keep the pressure on Clinton for her use of a private email server and for allegations foreign donors to the Clinton Global Initiative got special treatment while she was secretary of state.
FBI Director James Comey, who frustrated Republicans with his recommendation not to prosecute Clinton for her handling of classified emails, is scheduled to testify before the House Judiciary Committee later this month. Republicans will press him about the decision and whether the FBI is pursuing a perjury charge against Clinton for lying in testimony before Congress, as many Republicans believe she did.
For their part, Democrats plan to continue their vocal criticism of Trump through news conferences, floor speeches, and other venues. Democrats want to tie the controversial nominee to many of the swing state GOP senators up for re-election. Republicans currently have a 54-46 advantage but Democrats are positioned to retake the chamber especially if Trump falters in those battleground states.
House Republicans, who don't face a serious takeover threat from Democrats, will use the time to highlight their "Better way" agenda, which Ryan and top leaders rolled out in the early summer months. These policy proposals included plans to reform the tax code, overhaul health care, reduce poverty, assert the legislative branch's authority, and promote economic growth. The agenda, which Trump has largely ignored, gives GOP members a way to separate themselves from the controversial nominee and point to specific plans they intend to pursue in the next Congress.
EpiPen, Iran
Two top issues not expected to come up are the nomination of Garland to the Supreme Court and the Trans Pacific Partnership, the trade pact President Barack Obama negotiated that is now opposed by both Trump and Clinton. It's possible they could come up after the election in a lame duck session although GOP leaders insist they won't.
Investigators on both sides of the Hill plan to press the administration on a $400 million payment that was made to Tehran as part of the nuclear deal with Iran. Republicans charge the White House paid that country ransom for the release of three Americans held there, something the administration strongly denies.
House Republicans plan a vote on legislation to prevent such "ransom" payments in the future.
Republican leaders also want to pass final versions of an energy modernization bill and water development bill that had already cleared each chamber.
Democratic leaders are pressing for votes on gun control, college affordability, campaign finance, and other party priorities but are unlikely to get much traction.
Finally, the skyrocketing cost of the EpiPen that got a lot of attention while lawmakers were away will be the subject of more congressional scrutiny as well. Congressional investigators are demanding answers from the manufacturer Mylan about how the life-saving medicine's price soared from about $100 to $600 in ten years. Mylan's answers are due to a Senate committee in early September.