Story highlights
Turkish forces and rebels clear ISIS fighters from Turkey-Syrian border, state media says
Incursion allows Syrian rebels to seize dozens of villages from ISIS, says Turkish military
(CNN) —
Turkey is claiming success in its campaign to eradicate ISIS from its border regions.
The terror group has reportedly lost control of the last strip of its territory along the Syrian-Turkish border, according to sources and Turkish state-run news agency Anadolu.
"The Turkish border with Syria was cleared Sunday of Daesh terrorists," Anadolu reported.
"The Jarablus-Azaz line is totally under the control of FSA (Free Syrian Army) backed by coalition forces," a Turkish armed forces member told CNN Sunday.
The border town of Jarablus, which Syrian rebels and Turkish forces recently recaptured from the terror group, is a critical location for supplies, money and fighters coming in and out of ISIS-held areas.
Inside Jarablus: What happens when ISIS loses control of a city
Azaz is another key border city that was formerly held by ISIS.
The developments would be a major setback for ISIS, choking off supply lines for the terror group.
The UK-based Syrian Observatory for Human Rights said Sunday that the terror group has effectively lost its contact with the outside world, after losing the remaining border villages between the Sajur River in the southern suburbs of Jarablus and Al-Rai.
Turkey's campaign south of border
These Turkish incursions mark a new phase in Operation Euphrates Shield, a campaign launched last month to improve security and clear the Sunni terror group from the border region.
Turkey was pressed into action against ISIS by the surge of suicide attacks in Turkey, as well as the terror group's use of safe houses and "informal" financial services on Turkish soil.
On Saturday, Turkey sent tanks and armored vehicles into the Syrian border town of Al-Rai, effectively opening a new front in its campaign against ISIS, Turkish state media reported. Al-Rai is about 55 kilometers west of Jarablus.
On Sunday, a dozen other villages near the Turkish border were captured by the Free Syrian Army backed by Turkish military, a Turkish armed forces member told CNN.
The Turkish military said at least 300 ISIS targets have been hit since Operation Euphrates Shield began on August 24.
Turkey and Kurdish militias
Turkey's government has signaled that its offensive will not only target ISIS but also the Syrian Kurdish YPG, who are viewed as an equal threat.
The question of the Kurdish militias has complicated cooperation between Turkey and the United States, NATO allies and partners in their fight against ISIS in Syria.
Turkey is opposed to Washington's support for the Syrian Kurdish YPG militia, one of the most effective forces on the ground in the fight against ISIS, viewing them as indistinct from outlawed Kurdish militants fighting a long insurgency in southeast Turkey.
Turkish authorities are also building a wall to boost security along a stretch of its border with Syria, Anadolu reported. The wall is being erected from Karkamis, a Turkish town across the border from Jarablus, to Suruc, which lies across from the Syrian town of Kobane.
US forces used a new weapon – the high mobility artillery rocket system, or HIMARS – against an ISIS target in northern Syria Saturday night, a coalition official confirmed to CNN. The system – designed to reduce potential collateral damage as it impacts at a high angle and has a relatively small blast radius – was fired out of southern Turkey, a US official said.
US, Russia talks end unresolved
High-level talks between the US and Russia aimed at ending violence in the war-torn country ended without an agreement, a US official said Monday.
The talks, between US Secretary of State John Kerry and his Russian counterpart Sergey Lavrov, on the sidelines of the G20 summit in Hangzhou, China, failed to resolve differences and left the Syrian question unanswered, the official said.
Kerry and Lavrov were working to negotiate a plan that would have boosted military cooperation between the two nations in an effort to better target terrorists and prevent civilian deaths, but negotiations have ended for now.
"There are still issues to resolve," the US official said.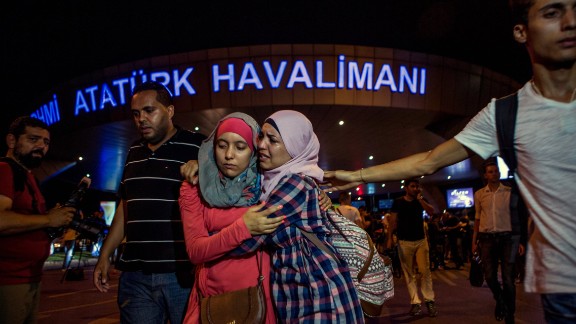 Photos: The ISIS terror threat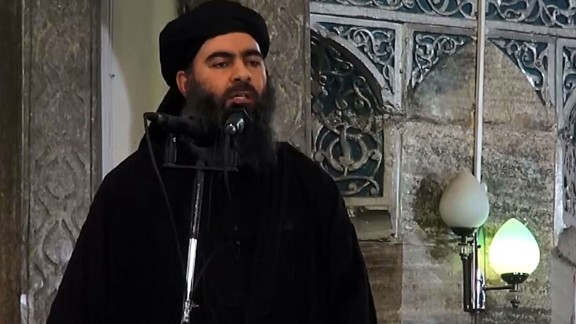 Photos: The ISIS terror threat