Story highlights
The Weavers, immensely popular, were blacklisted during the McCarthy era
Hellerman also produced Arlo Guthrie's 1967 record "Alice's Restaurant"
Fred Hellerman, a singer and composer who was the last surviving member of the iconic and influential folk music quartet the Weavers, has died.
The musician passed away on Thursday "after a long run of failing health" and was at "home and surrounded by family" when he died, his son Caleb Hellerman said on his Facebook page.
Fred Hellerman was 89 and lived in Weston, Connecticut.
Hellerman, Pete Seeger, Ronnie Gilbert and Lee Hays formed the Weavers in the late 1940s and recorded many folk standards, such as "If I Had a Hammer," "On Top of Old Smoky," "Goodnight, Irene," "The Lion Sleeps Tonight" (also known as "Wimoweh") and "Tzena, Tzena, Tzena,"
Hellerman played guitar and sang for the group, which set the stage for a folk music wave in the 1950s and 1960s.
Popular, then blacklisted
Despite the Weavers' popularity, the group had been targeted by anti-Communists and was blacklisted during the McCarthy era.
"They were forced to take a hiatus from their recording career due to the blacklist, until their return for their iconic Christmas Eve 1955 concert at Carnegie Hall, according to CNN affiliate WCBS.
After Seeger left the Weavers in 1958, Gilbert, Hays and Hellerman went on with other singers until the group disbanded in 1964. After that, members reunited to perform.
The Grammys gave the group a Lifetime Achievement Award in 2006, and an article on its website called the group "seminal" and said the members "fought back against political intolerance."
"If this award to us has any message, it's that if you stay the course you can outlast your enemies with your honor and dignity intact," Hellerman said at the time.
Photos: People we lost in 2016
Photos: People we lost in 2016
Photos: People we lost in 2016
Photos: People we lost in 2016
Photos: People we lost in 2016
Photos: People we lost in 2016
Photos: People we lost in 2016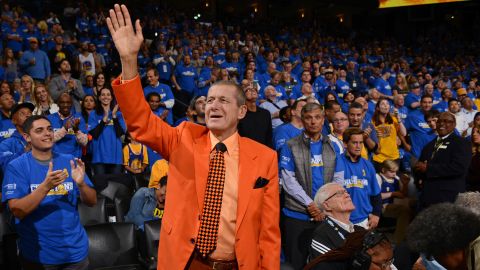 Photos: People we lost in 2016
Photos: People we lost in 2016
Photos: People we lost in 2016
Photos: People we lost in 2016
Photos: People we lost in 2016
Photos: People we lost in 2016
Photos: People we lost in 2016
Photos: People we lost in 2016
Photos: People we lost in 2016
Photos: People we lost in 2016
Photos: People we lost in 2016
Photos: People we lost in 2016
Photos: People we lost in 2016
Photos: People we lost in 2016
Photos: People we lost in 2016
Photos: People we lost in 2016
Photos: People we lost in 2016
Photos: People we lost in 2016
Photos: People we lost in 2016
Photos: People we lost in 2016
Photos: People we lost in 2016
Photos: People we lost in 2016
Photos: People we lost in 2016
Photos: People we lost in 2016
Photos: People we lost in 2016
Photos: People we lost in 2016
Photos: People we lost in 2016
Photos: People we lost in 2016
Photos: People we lost in 2016
Photos: People we lost in 2016
Photos: People we lost in 2016
Photos: People we lost in 2016
Photos: People we lost in 2016
Photos: People we lost in 2016
Photos: People we lost in 2016
Photos: People we lost in 2016
Photos: People we lost in 2016
Photos: People we lost in 2016
Photos: People we lost in 2016
Photos: People we lost in 2016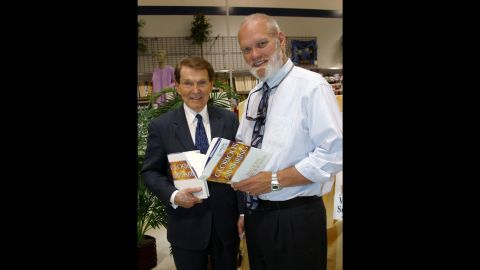 Photos: People we lost in 2016
Photos: People we lost in 2016
Photos: People we lost in 2016
Photos: People we lost in 2016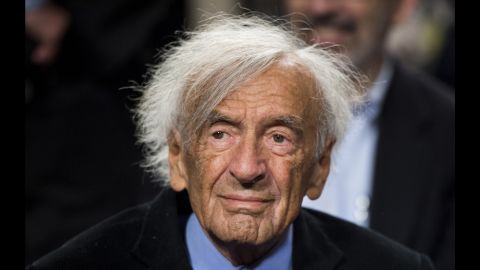 Photos: People we lost in 2016
Photos: People we lost in 2016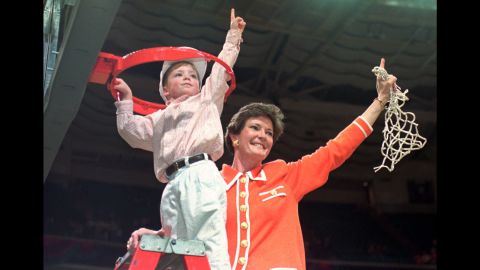 Photos: People we lost in 2016
Photos: People we lost in 2016
Photos: People we lost in 2016
Photos: People we lost in 2016
Photos: People we lost in 2016
Photos: People we lost in 2016
Photos: People we lost in 2016
Photos: People we lost in 2016
Photos: People we lost in 2016
Photos: People we lost in 2016
Photos: People we lost in 2016
Photos: People we lost in 2016
Photos: People we lost in 2016
Photos: People we lost in 2016
Photos: People we lost in 2016
Photos: People we lost in 2016
Photos: People we lost in 2016
Photos: People we lost in 2016
Photos: People we lost in 2016
Photos: People we lost in 2016
Photos: People we lost in 2016
Photos: People we lost in 2016
Photos: People we lost in 2016
Photos: People we lost in 2016
Photos: People we lost in 2016
Photos: People we lost in 2016
Photos: People we lost in 2016
Photos: People we lost in 2016
Photos: People we lost in 2016
Photos: People we lost in 2016
Photos: People we lost in 2016
Photos: People we lost in 2016
Photos: People we lost in 2016
Photos: People we lost in 2016
Photos: People we lost in 2016
Photos: People we lost in 2016
Photos: People we lost in 2016
Photos: People we lost in 2016
Photos: People we lost in 2016
Photos: People we lost in 2016
Photos: People we lost in 2016
Photos: People we lost in 2016
Photos: People we lost in 2016
Photos: People we lost in 2016
Photos: People we lost in 2016
Photos: People we lost in 2016
Photos: People we lost in 2016
Photos: People we lost in 2016
Photos: People we lost in 2016
Photos: People we lost in 2016