Story highlights
Edward McCaffery: Trump likes the ability to deduct the cost of borrowing money for business purposes
The ability to deduct borrowing costs can enable the wealthy to avoid paying taxes, McCaffery says
Editor's Note: Edward J. McCaffery is Robert C. Packard trustee chair in law and a professor of law, economics and political science at the University of Southern California. He is the author of "Fair Not Flat: How to Make the Tax System Better and Simpler." The opinions expressed in this commentary are solely those of the author.
(CNN) —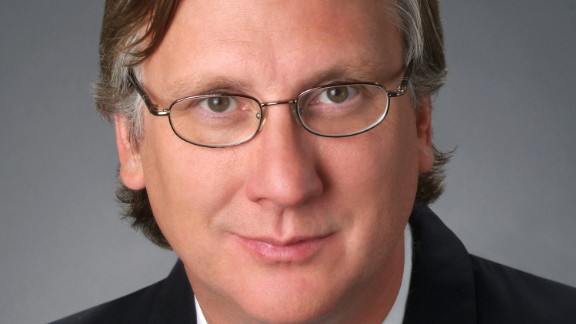 Donald Trump cares about debt – he has lots of it – and taxes – he likely pays little of them. Inspired by the revelation that Trump's presidential campaign, in its first major television ad buy (?!), just this week, touted a tax plan other than Trump's own – leaving out the part where he allows continued deductions for interest on debt – I thought it would be fun to lay out some dots.
Readers may connect these dots as they see fit, but at a minimum they show that Trump makes impulsive, last-minute and questionable decisions about tax policy that favor his interests over the public's, and of which his campaign is not even always aware. And they continue the theme that Trump loves debt and hates paying taxes, both bigly.
• Trump is the self-proclaimed King of Debt. "I love debt," Trump told CNN's Wolf Blitzer in May.
• Borrowing – the use of debt – is a wildly attractive tax strategy. By borrowing against assets they hold, the wealthy are able to avoid paying all federal taxes in many cases.
• A recent report in The New York Times shows Trump has more debt, at least $650 million, than previously known. (Trump claims that this debt load is a small percentage of his assets, which he says are worth $10 billion or more, but few people not named Trump believe that. Of course, Trump has had problems with debt before.)
• Particularly striking in the Times article is the statement that Trump borrowed $160 million, just last year, from Ladder Capital, a New York commercial real estate lender that usually lends much smaller sums.
• Trump rolled out his tax plan in an economic speech in Detroit in early August. An article in The New York Times reports: "At the last minute, Mr. Trump interjected to direct his advisers to incorporate a tax deduction for the cost of child care in his economic plan. The issue, which Mr. Trump had not discussed on the campaign trail, is a favorite of his daughter Ivanka." The proposal as Trump announced it in Detroit strongly favored wealthy working parents – like Ivanka. This is an example of a last-minute questionable policy change benefitting Trumps, plural.
• In the same article reporting Trump's last-minute directive to add the child care deduction to his tax plan, the Times reports: "Stephen Moore, a Heritage Foundation fellow, said he and Arthur Laffer, the supply-side economist, had tangled over the top tax bracket while Mr. Trump observed from behind his desk, eventually siding with Mr. Moore. Mr. Trump, he said, also expressed strong views about the taxation of interest on business loans, citing his experience as a developer."
Get our free weekly newsletter