Story highlights
NASA first developed a thermal cloak to protect Skylab after it lost a heat shield at launch
The technology was used to manufacture reflective space blankets that help protect people from cold
They appear after shark attacks, marathons, earthquakes and even terrorist attacks like the one in Paris last year. And they have appeared en masse most recently in images of migrants and refugees attempting deadly crossings of the Mediterranean Sea to reach Europe.
They are commonly called space blankets and they look like sheets of foil, silver on one side and gold on the other.
They look that way for a reason. They're flyweight, plastic sheets layered with an infrared coating of vaporized aluminum that make them super reflective so they can effectively shield a person from cold temperatures and brisk winds and help retain body heat.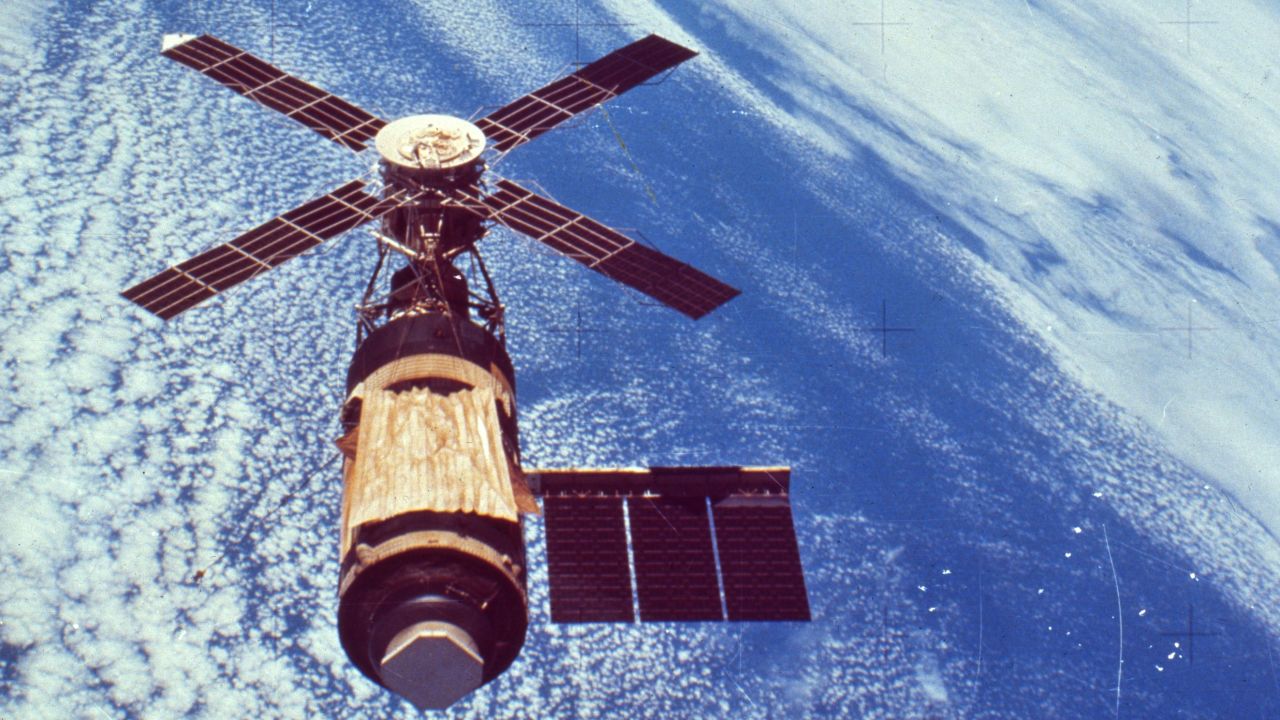 But why are they called space blankets? They actually do have an interstellar connection.
NASA used the same shiny insulation material to protect many of its Earth-made crafts from the much harsher environment of space. It was first used as a parasol-type shield to keep Skylab from overheating after the spacecraft lost a heat shield during launch, according to NASA.
'These crossings are nothing but fatal'
CNN recently witnessed the rescue of 366 migrants and refugees by the private humanitarian agency Migrant Offshore Aid Station. The rescuers pulled people, mostly from African nations, from waters a few miles north of the Libyan city of Sabratha. Read the tale of one desperate day at sea.
"Thermal blankets are to spacecraft as clothes are to people," Mike Weiss, the technical deputy program manager for the Hubble telescope, once said.
They have been used as emergency first aid: to warm marathon runners who experience a rapid cool-down after the finish line and shark attack victims who have lost a lot of blood. Mountaineers and campers use them frequently; you can get one at outdoor outfitters like REI for $3.95.
Hospitals use them to keep both medical staff and patients warm in the chilled environments of operating theaters.
And they are commonly seen after natural disasters, including the massive 2005 earthquake that devastated Himalayan villages and towns in Pakistan, India and Afghanistan. More than 150,000 space blankets were shipped to shivering victims.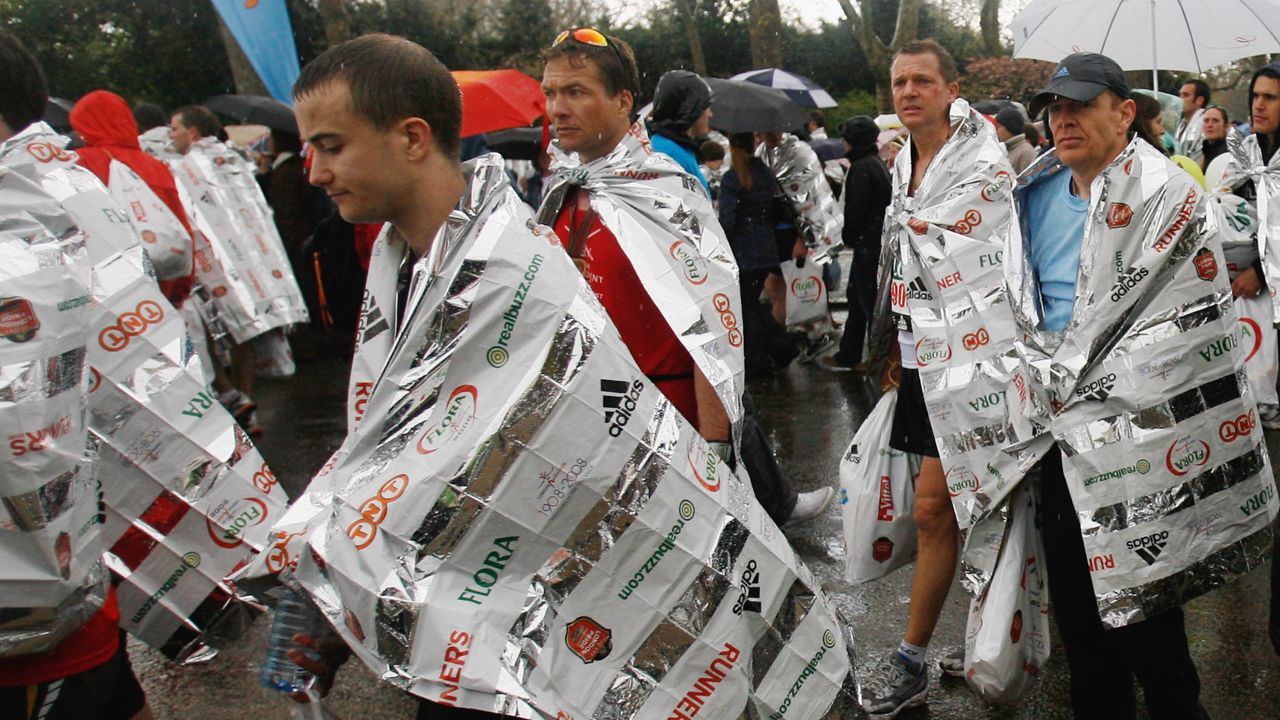 In the European migrant crisis, the space blankets have been life-saving, especially for people who made the sea crossing in the winter, when air temperatures were below zero and the water frigid enough to cause death by hypothermia.
In July, I was onboard the Topaz Responder, a ship chartered by the Migrant Offshore Aid Station, which rescues migrants in the Mediterranean. As the sun went down, the 366 migrants who were rescued that day covered themselves in space blankets to shield their bodies from the breeze that felt nippy without much clothing or bedding.
It was an eerie sight, I thought. I could see nothing but a sea of foil, glittering under the lights of the ship. It looked like the entire deck was covered with Reynolds Wrap. Later, when the migrants were dropped off in Italy, many got creative with the blankets, using them as head wraps and shawls.
For $400, a dinghy and danger: A tale of a desperate day at sea
There have been so many space blankets that have washed ashore or been left behind near camps that several artists have made photographs, sculptures and even performance installations with the shiny stuff.
Artist Cristina Ghinassi's performance in Istanbul this year aimed "to explore the possible meanings of the protectiveness and the reflection given by the space blankets covering the bodies of migrants. Through the heat-reflective blankets, (the) artist uses her presence and body as a mirror to create a possible connection between her, the migrants and the audience."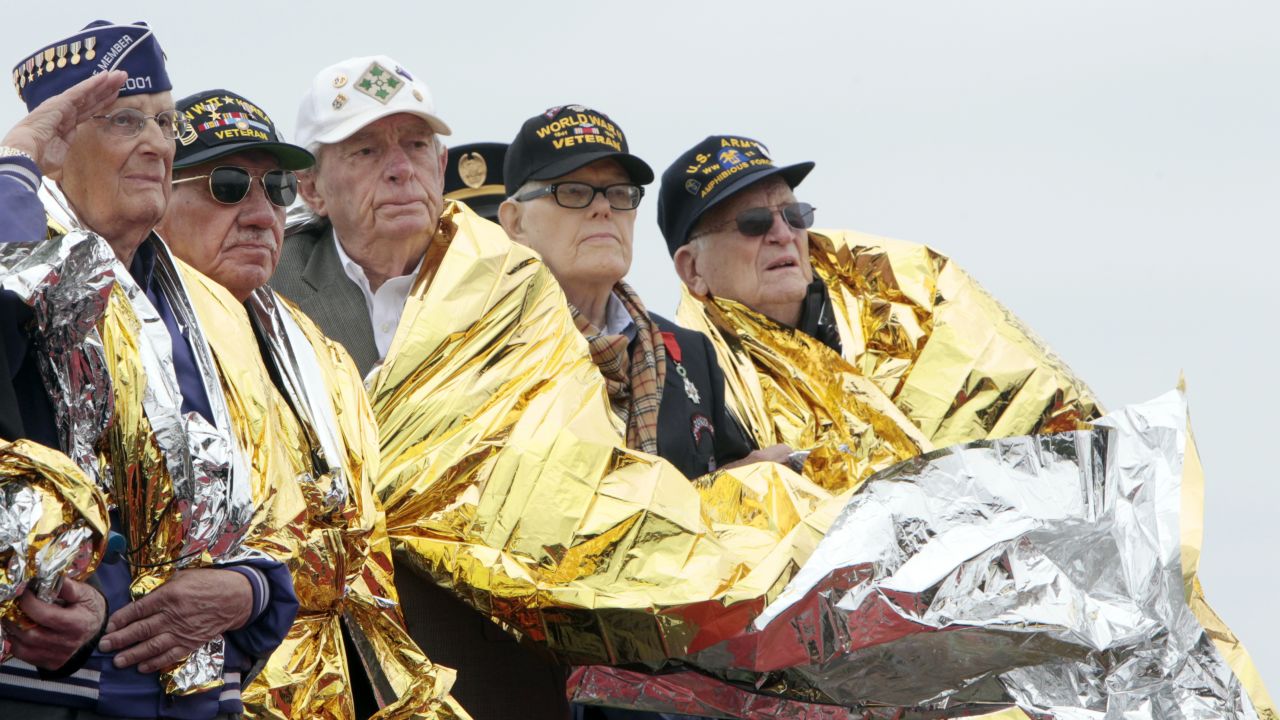 The blankets were part of an art installation during a June Refugee Week celebration in the English city of Leicester. The silver and gold sheets, turned into flags flown from makeshift posts at a central square, were intended as a welcoming symbol.
The Leicester installation was partly inspired by artist James Bridle who set up a a solitary space blanket in Ellinikon, Greece, in January. He named it "A Flag for No Nations." Here's what Bridle wrote on his blog:
"A single technology … its consecutive and multiple appearances at times of stress and trial: at the dawn of the space age, in orbit and on other planets, at the scene of athletic feats of endurance, in defense and offense in the mountains of the Hindu Kush, on the beaches of the European archipelago.
"These are moments of hope as well as failure; moments when, properly utilized, technological progress enables us to achieve something which was beyond our capabilities before. And yet: we are still pulling bodies from the water wrapped in material which was meant to send us into space."