Story highlights
Anti-whaling activist group announce the launch of a new ship
The activists group's new campaign in the Southern Ocean comes in the wake of a court loss
Though Japan is often in the media spotlight for its whaling operations, Norway is actually the global leader in whale hunting
(CNN) —
Anti-whaling activist group Sea Shepherd announced its 11th whale defense campaign Tuesday with the launch of a custom-built vessel, which it claims will have the requisite muscle to take on Japanese whaling fleets.
"For the first time we will have the speed to catch and outrun the Japanese harpoon ships, knowing speed can be the deciding factor when saving the lives of whales in the Southern Ocean," Alex Cornelissen, Sea Shepherd Global CEO, said in a statement.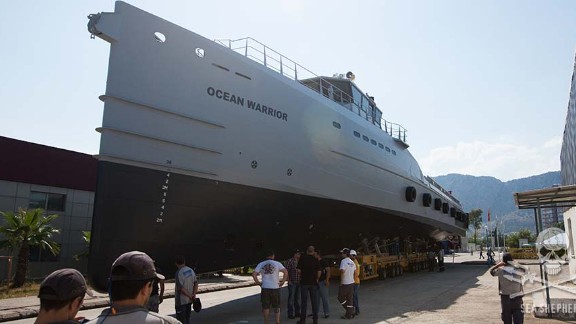 Sea Shepherd
Sea Shepherd told CNN that its new ship – dubbed "Ocean Warrior" – is 54 meters (177 feet) long, displaces 439 tons and can reach speeds of 25 knots and higher. Japanese whaling ships are estimated to reach speeds of up to 22 knots, and Sea Shepherd's previous ships could only reach 15 knots. A deck area also enables ship operators to dispatch small boat operations and support a helicopter.
The ship was built in Turkey by Dutch shipbuilder Damen from an 8.3 million euro ($9 million) fund awarded to Sea Shepherd by the Dutch, UK and Swedish lotteries.
Ocean Warrior is expected to arrive in Australia at the end of 2016 so it can be prepared for the activist group's 11th whale defense campaign in the Southern Ocean.
No effect on Australian law
Sea Shepherd's efforts to strengthen their campaign in the Southern Ocean comes a week after a court-mediated settlement between their US arm and a Japanese whaling institution.
On August 23, a preliminary injunction – which prevents Sea Shepherd's US branch from disrupting Japanese whaling operations in the Southern Ocean – became permanent, ending a legal dispute that has been raging between the two groups since 2011.
In a statement released on the same day, the Institute of Cetacean Research (ICR), a Japanese nonprofit, said that under the injunction, Sea Shepherd USA would be barred from "physically attacking" their research vessels and crew and from sailing within 500 yards of their whaling ships.
Photos: Japan, Australia in ship dispute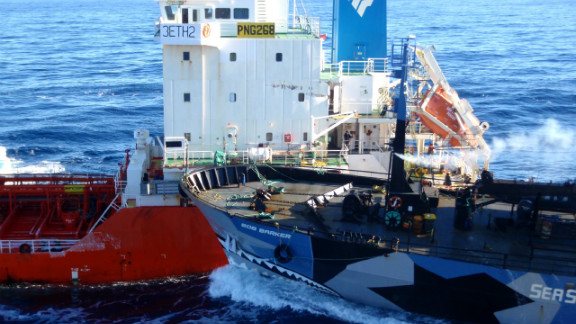 Photos: Japan, Australia in ship dispute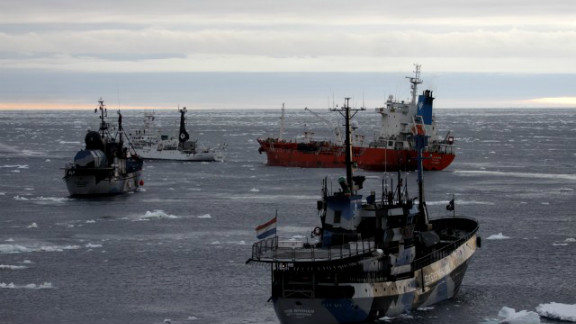 Photos: Japan, Australia in ship dispute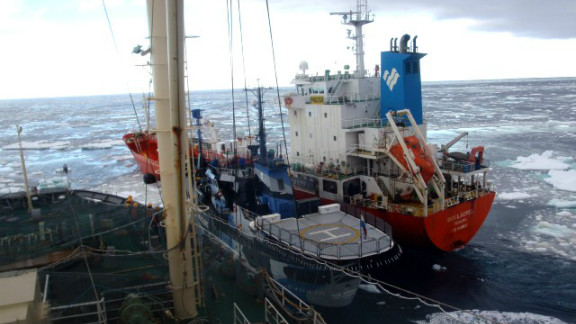 Photos: Japan, Australia in ship dispute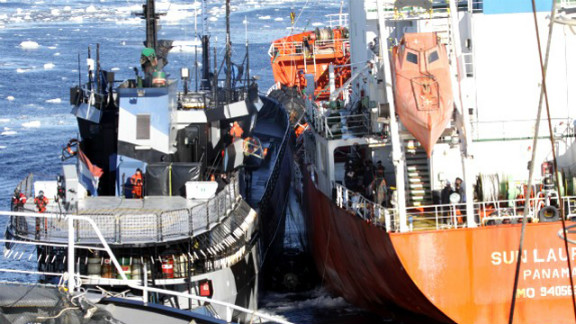 Photos: Japan, Australia in ship dispute
Though Sea Shepherd USA confirmed that the organization would comply with the legal restrictions of the injunction, the Australian branch of Sea Shepherd asserted that the injunction over their US arm would not affect cons