Editor's Note: Mel Robbins is a CNN commentator, legal analyst, best-selling author and keynote speaker. She is a contributing editor for Success magazine. In 2014, she was named outstanding news talk-radio host by the Gracie Awards. The opinions expressed in this commentary are solely those of the author.
Story highlights
Mel Robbins: U.S. Soccer suspended star goalkeeper Hope Solo after years of misbehavior. What took so long?
She says companies commonly don't dismiss toxic employees, dragging organization down
Many soccer fans consider Hope Solo the best goalkeeper, male or female, U.S. Soccer has ever seen. She has played in 202 international games and delivered shutouts in more than half of those. She's won two Olympic gold medals and helped secure the United States' 2015 World Cup win.
She's dominated the field for more than a decade, which is why her behavior off the field has been tolerated for so long. She has trashed her coaches, berated teammates and frustrated the federation. And until now, U.S. Soccer has given her behavior a slap on the wrist. Last Wednesday, that came to an end.
To me, this is not a story about soccer. It is a story about organizational dysfunction and how we as a society bend over backwards to protect performers - regardless of their toxic behavior - and allow them to remain in positions with authority.
We are quick to think of athletes as brands but the fact is, athletes are employees. When their performance lags, teams don't hesitate to fire them. But just like their corporate counterparts, when athletes are stars — even toxic stars — teams tend to tolerate it.
U.S. Soccer has had the same response to Solo as many employers do: "Yeah, I know he's a problem, but he's our top sales guy." "Yes, we are aware of the claims but how could we replace her?" "Yeah, I know she just got arrested, and trashed her teammate in an interview but did you see her last game? It was a shut out."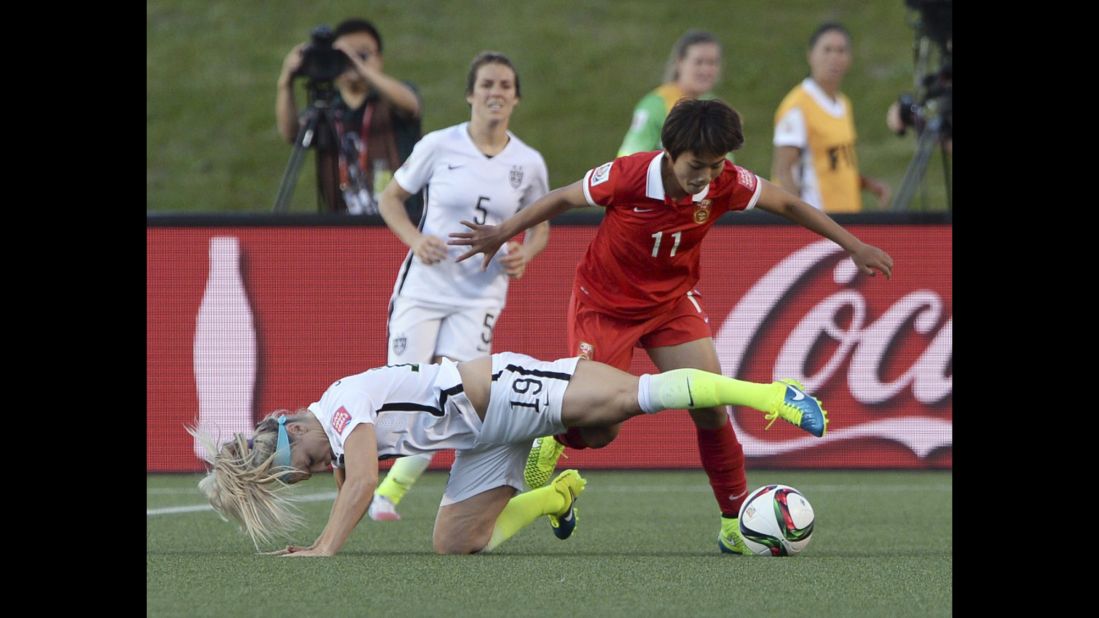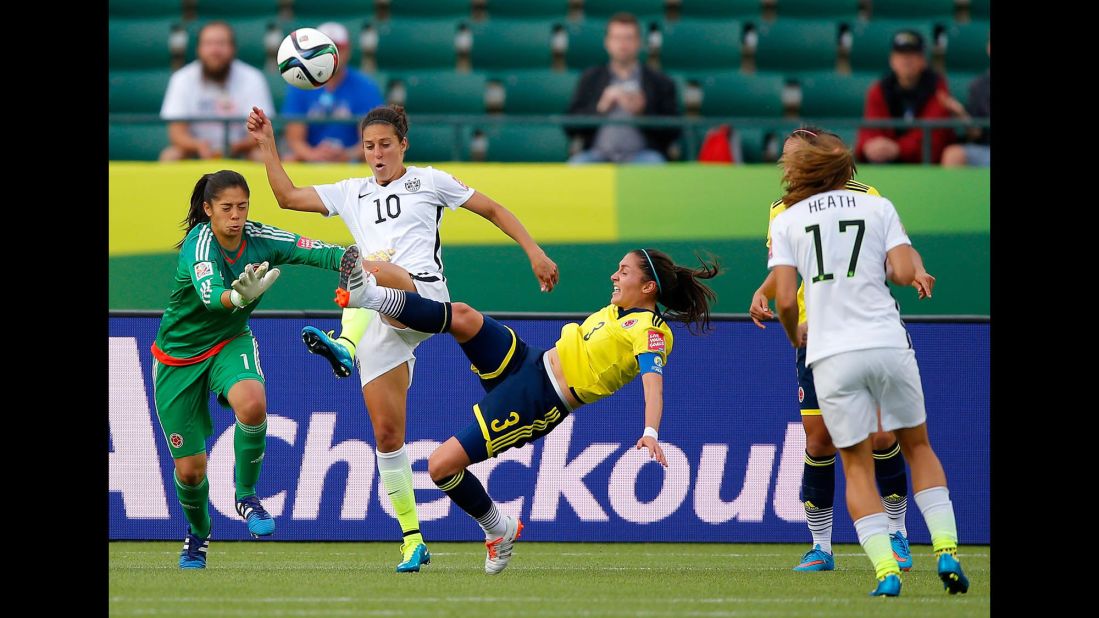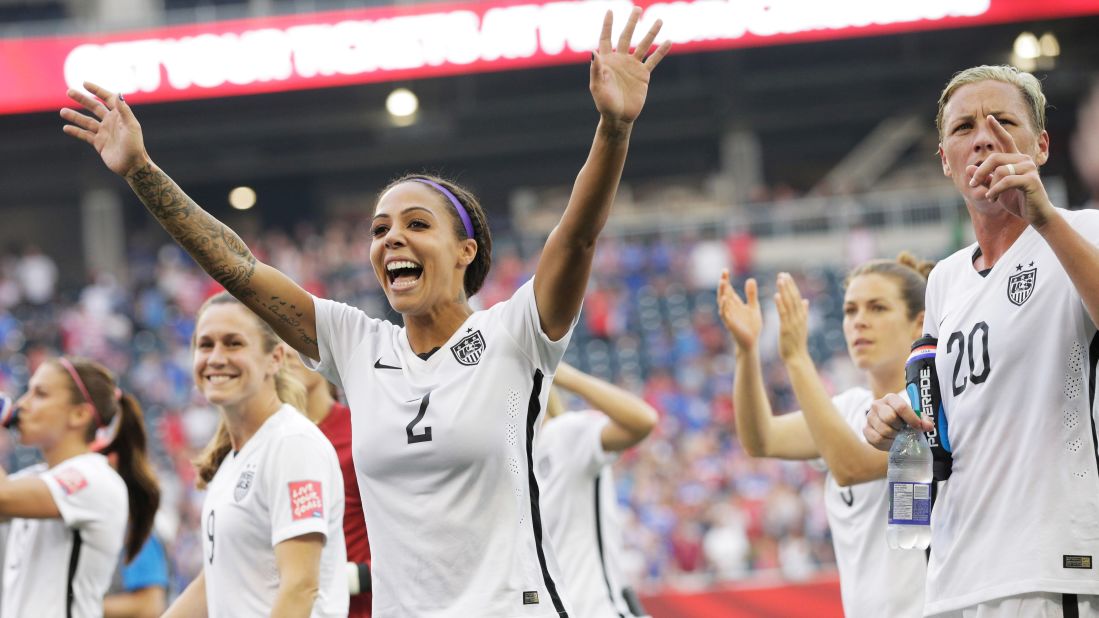 U.S. women in the World Cup
If you wonder why your toxic co-worker or boss is tolerated, blame the organization. The people there aren't brave enough to fix it. Roger Ailes' behavior was allegedly tolerated for years before he finally got the boot this summer (numerous women at Fox have accused him of sexual harassment, which he denies). Theranos CEO Elizabeth Holmes, whom federal regulators have banned from her job over faulty blood testing technology, went unchallenged (of course people had to know), and now she's under federal investigation for fraud.
How does it happen? Why do these types of people get a pass?
Because too many organizations value money and power over all else. Too many leaders are afraid of change, so they fail to see how these kind of workers kill real innovation and team success in an organization.
Which brings us to Solo. The first time Solo was punished by the U.S. national team was in 2007. During the Women's World Cup match in China, the U.S. lost 4-0 to Brazil. She bashed her coach, Greg Ryan, for benching her during the match, and dissed her teammate Briana Scurry as well.
"It was the wrong decision, and I think anybody that knows anything about the game knows that," Solo said at the time. "There's no doubt in my mind I would have made those saves."
She may have been the better goalie, but talk about disloyal. What does that do to a team? It destroys it - her teammates refused to eat with her or fly home with her.
2012: Hope Solo: 'I have a bad rap'
Her handlers attempted to improve her reputation - putting her on a hit TV show, "Dancing with the Stars," to try and increase her appeal. (Ryan Lochte, the U.S. Olympic swimmer who was recently indicted on charges in Brazil, knows this strategy - he's just joined the "Dancing" cast, too.) Solo joined season 13 and she was toxic there, too. Her partner was one of the show's stars–Maksim Chmerkovskiy–and Solo accused him of slapping her.
He has denied the allegations and had this to say about Solo: "She's just a sh***ty person…you can have a sh**ty life growing up, but if you're a bad person, there's no excuse for that."
In 2014, Solo was arrested on domestic assault charges related to a drunken fight with her half-sister and her nephew (a local judge dismissed the charges on procedural grounds; a state appeals court reinstated them and trial is pending). The national team did nothing in response and faced wide-reaching criticism, with many observers pointing to the timing of the World Cup qualifying tournament as the reason.
In 2015, Solo was suspended for 30 days after her husband was arrested and charged with driving the U.S. Soccer team van under the influence. Still, U.S. Soccer failed to remove her from the team.
So after all that, what on earth could she have done to get suspended again? It was a bunch of stuff–ranging from insulting the host country at the Olympics by making joking references to the Zika virus to calling the Swedish team "a bunch of cowards" after it beat the American team in the quarterfinals.
Guess who had to clean up the mess? The U.S. Soccer organization and her teammates. That's what reliably happens in this toxic employee scenario: the employee creates the headaches, the organization makes the excuses and the colleagues are left to fix it.
Not anymore. U.S. Soccer suspended Solo for six months. It will likely be her last suspension. Solo's contract with the national team was also terminated.