Story highlights
It's been a year since the most extensive face transplant in history was performed
Firefighter and transplant recipient Patrick Hardison says he has his life back
"This is the third face that Patrick lives with," doctor says
Patrick Hardison can now drive his children to school in the morning. He can swim in a pool, run his fingers through his hair and blink his eyes.
He can walk in crowds without strangers staring and pointing at him, and children running away crying, frightened by his face.
About a year ago, the 42-year-old volunteer firefighter from Senatobia, Mississippi, couldn't do any of those things. His face was severely disfigured.
Hardison suffered extensive facial burns after responding to a house fire in 2001, and he lost his eyelids, ears, lips, hair and most of his nose. He used baseball caps and sunglasses to cover his scars and hide from the world.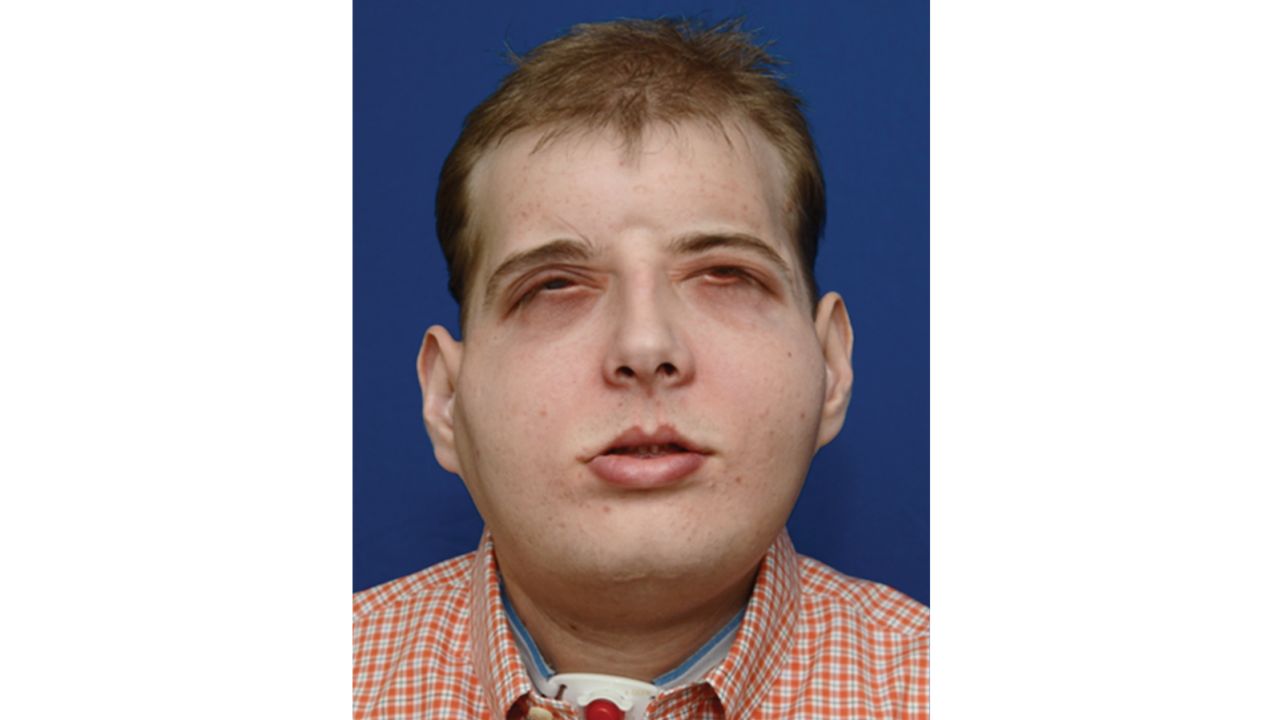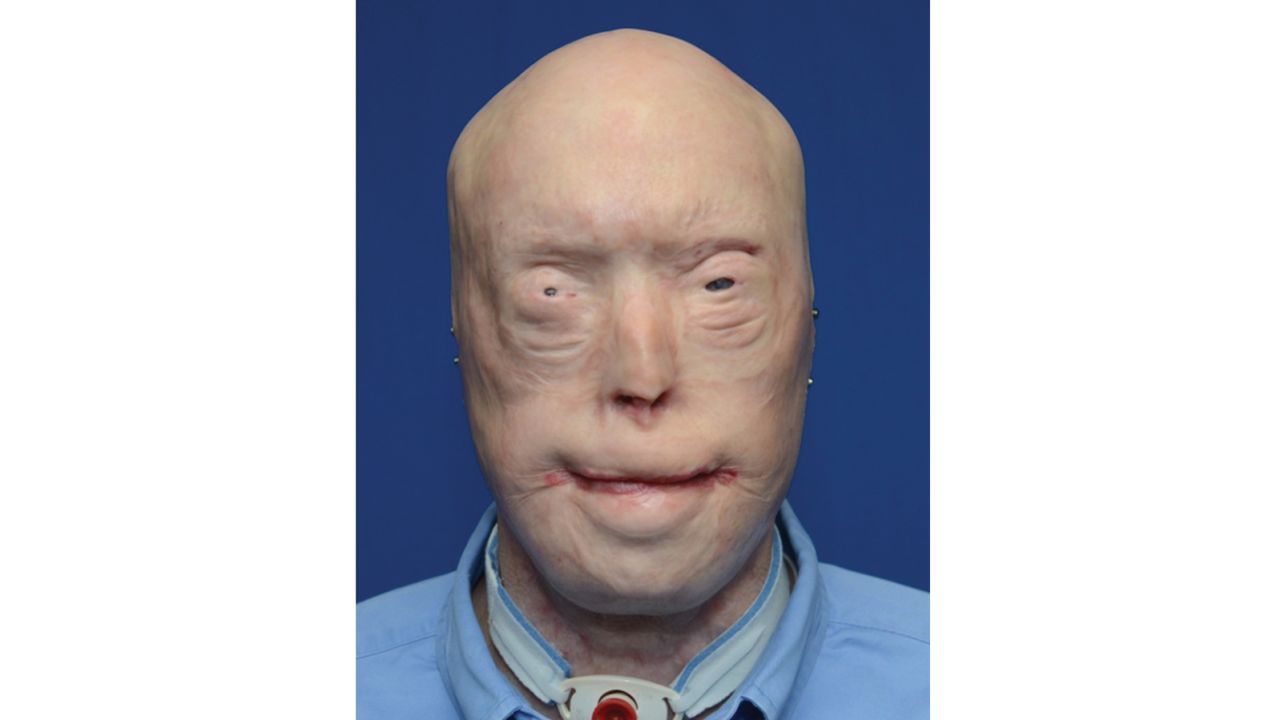 All of that changed, however, when Hardison underwent the most extensive soft tissue face transplant ever performed last year. In fact, the surgery has given him back his life, he said.
"I'd like to say that I'm the same old Pat, but that would not give enough credit to the amazing journey that I have gone through over the past year," Hardison said at a news conference Wednesday.
"After my accident, my life was really hard. I hated life," he said. "I'm here today because I want others to see that there is hope beyond the injury. I'm especially proud to share my story with other injured firefighters, first responders and US military. If sharing my story helps just one person explore the possibility of face transplants, then it's worth it. … I have hope now, and I want to help those that are injured know that there is hope for them, too."
Dr. Eduardo Rodriguez led a team of more than 100 surgeons and medical professionals at New York University Langone Medical Center in performing Hardison's historic surgery. Since 2005, more than 20 patients have received full or partial face transplants at institutions around the world.
The team used the face of David Rodebaugh, a 26-year-old Brooklyn bike mechanic who died in a bicycle accident and whose organs were donated through the Live On NY donor network. It took 12 hours to perform the operation, which required removing Rodebaugh's face and transplanting it to Hardison.
Rodriguez and his team gave Hardison a new face, scalp, ears and ear canals, and selected portions of bone from the chin, cheeks and entire nose.
He also received new eyelids and the muscles that control blinking.
The surgery marked the first time eyelids have been transplanted. Even though Hardison has described his vision as "pretty good," his sight was diminished with the loss of his eyelids.
"So it was like I only had pinholes to see through," he said.
Monitoring Hardison's recovery over the past year, the medical team was amazed that his body didn't experience an acute rejection episode, and his new eyelids continued to function normally.
"One of the most remarkable aspects of this transplant was vision," Rodriguez said Wednesday, adding that now, "there's a very strong resemblance" between Hardison's new face and hair color and his children's.
"This is the third face that Patrick lives with," Rodriguez said, after the face he was born with and the one he had after his burn injuries.
Hardison has had about four follow-up procedures, mainly to adjust his new eyelids and lips, to remove a feeding tube from his abdomen and to remove a breathing tube from his trachea.
Now, he enjoys being able to eat again. "I've gained about 30 pounds; look at that," he joked.
Hardison has also vacationed at Disney World with his family and visited some of his fellow firefighters, who dedicated a fire truck in his honor.
Hardison is not scheduled for any additional procedures, but the medical team will continue to monitor the next 12 months of his recovery, during which his facial swelling should continue to go down, Rodriguez said.
Follow CNN Health on Facebook and Twitter
"We've seen a dramatic reduction in the swelling in the eyelids [and] mid-face … and swelling should reduce in the lower portion of the face," Rodriguez said.
Meanwhile, Hardison has plans of his own.
"Looking forward to getting back to work. Hopefully I can do some motivational speaking some day," he said. "God put us on the planet to live life to the fullest. That's what I plan to do."